How I Find Stability in the Instability of Rapid-Cycling Bipolar Disorder
---
Editor's Note
Please see a doctor before starting or stopping a medication.
With every therapist I've ever had, I always bring up the same topic: stability. As my journey with mental illness has progressed, it seems it becomes more complex, complicated, and yes, unstable. Not necessarily my mental state (though that happens sometimes too), but just the situations I find myself in are increasingly lacking in stability. It's something I've desired in my life for a long time, even before any diagnosis. I always ask them the same question (in essence):
I want stability in life. How do I get that?

So far, I've never really received a satisfying answer. And I've come to realize that one doesn't really exist. There isn't an easy way to achieve stability, and it isn't something you get and permanently stays. Stability is fluid, it comes and goes depending on what happens in your life. But for so long, it seems like the only thing I can always rely on is instability.
I've been thinking about that a lot recently. I live with bipolar disorder, which is characteristically unstable. Moods can shift up and down, then back up, then back down. I don't just have bipolar disorder, though; I have rapid-cycling bipolar disorder. Basically, that means my mood swings happen much more often, and without much warning. This easily gets frustrating very quickly. You would think I would be used to it by now — it's been almost three years since I received my diagnosis — but you never truly get used to a mental illness.
I also have a movement disorder called tardive dyskinesia, a disorder I developed as a result of an antipsychotic medication I took for a while. I was told it would go away in a few months. Well, it's been about a year and a half now, and the longer it persists, the chances of it going away get slimmer. Tics are also naturally unstable. They can happen at any time, and it's not always possible to predict what they will do. Just like with my mental illnesses, it gets pretty frustrating, and you never really get used to it.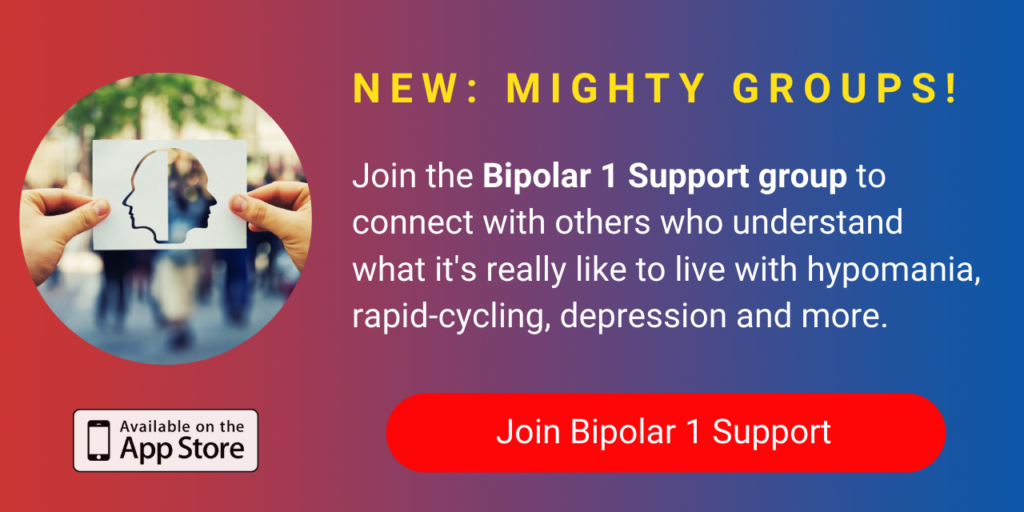 So, where does this leave me? Two major illness that are cause for instability. When I was younger, I was naive to think that being stable was something I could just learn and hold onto for the rest of my life. But as I've matured and lived with both of these struggles for a while, I've come to a conclusion I find comforting: stability isn't an achievement, it's a goal that constantly needs to be fought for. And it's not something I will find just within myself. There are other things I can look to for stability.
Probably the most obvious is the sun rising. I particularly struggle with my mental health at nighttime, and it can make it feel like the darkness, inside and out, will never go away. But I remind myself that the sun will show up again in the morning. It's one of those things I can always rely on to be there. It chases away the darkness of the night, and it gives me hope that I know my mood will improve when it does emerge.
There are other things to rely on for constants in my life. Getting into a daily routine is a great example. If I have a set schedule that I try to stick to, that is easy to see as stability. I always know what is coming next: the next mealtime, the next shower, the next cup of coffee, etc.
I've always struggled to find stability within my own head. And while that is something I continue to strive for, I've learned that this isn't the only form of stability. I can find constants throughout my life. Whether it's the sunshine, my routine, my faith, my plans for the future, and a multitude of other things.
If you have a similar desire for stability, my advice to you is this: look broader for it. Just looking for it within yourself isn't quite enough. It is still something to work for, but finding external stability can be very helpful in that fight. Even if it's just the sun rising or looking forward to your daily schedule, all of those things can be weapons you can use in your fight for stability. We all struggle with this — mental illnesses, physical illnesses or not. Lean into other aspects of your life, and I know you'll find something. Keep going, and you'll find it.
Photo by Chris Blonk on Unsplash