'Please Touch the Art' Lets Blind People 'See' Tactile Art
---
Most people have been to an art museum or gallery at least once in their lives, and everyone knows to be quiet, respectful and above all, "Don't touch the art!"
Understandable, yes, but what if you are blind or visually impaired? Sure, someone can describe it to you, but it's not the same experience.
My son is legally blind, and our goal is to help him experience art and the world around him in the most effective way possible, but visiting a museum has always been a challenge for him.
Enter California-based contemporary tactile artist Andrew Myers and his gallery representatives Sam and Lawrence Cantor of Cantor Fine Art.
Myers' art is tactile, meaning it is meant to be touched and enjoyed. He is a mixed-media sculptor but is best known for his screw art. Myers drills thousands of steel-head screws into painted wood making a sort of topographical image. He then meticulously paints each screw by hand in extreme detail. The end result is stunning and intended to be admired not just from across the room but up close by feeling each and every screw and groove.
A few years ago, Myers was having a public exhibition of his tactile art when a blind man approached with his friend. Myers realized the man couldn't enjoy or appreciate the art without touching it. This chance encounter changed everything for Myers. He had never thought about the blind and visually impaired community and the no touching rule. The man asked if he could touch the art, and of course Myers obliged. Myers watched as the man ran his hands across the screws. A smile started to emerge on the man's face as he was able to "see" the art with his hands. This experience had a deep and lasting impression on Myers and set him on a mission to promote tactile art.
Sam Cantor represents Myers and was equally touched by the encounter, which put both on a path of determination to change the tide of the "no touching rule." They wanted to do a short documentary film about this issue, and the first step was to find the individual Myers met that day.
The art community is a relatively small one, but they searched high and low and couldn't find the man. Cantor told me, "We spent a month trying to find the original person who inspired Andrew and just couldn't so we had to find another way to tell this incredible story."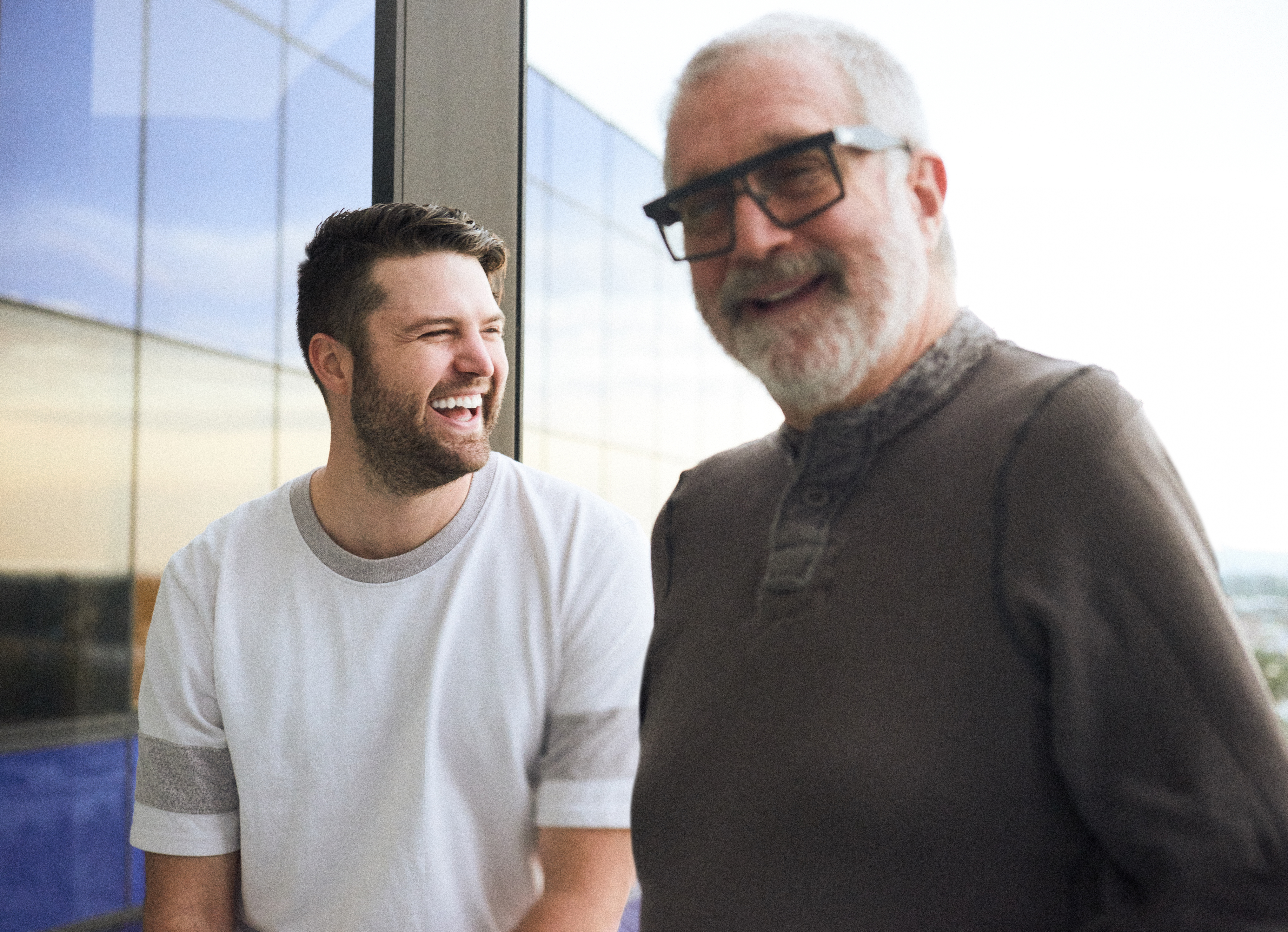 The Cantors sent out over 1,000 emails and Facebook messages to individuals, braille institutes, etc. trying to find a connection. He went into a gallery of a blind institute, and all the signs said, "Please do not touch the art." He shares, "I didn't understand how that could be and I questioned it but they asked me to leave. I almost gave up and a week later someone forwarded a Facebook message to a few people who knew a man named George Wurtzel."
Wurtzel is a fully blind artist and craftsman who works at  The Enchanted Hills Camp for the Blind in Napa Valley, California. The Cantors visited Wurtzel and told him about Myers' work. He was completely in support with the project of getting the word out about tactile art. The Cantors took some photos and Myers set to work on a screw art portrait of Wurtzel.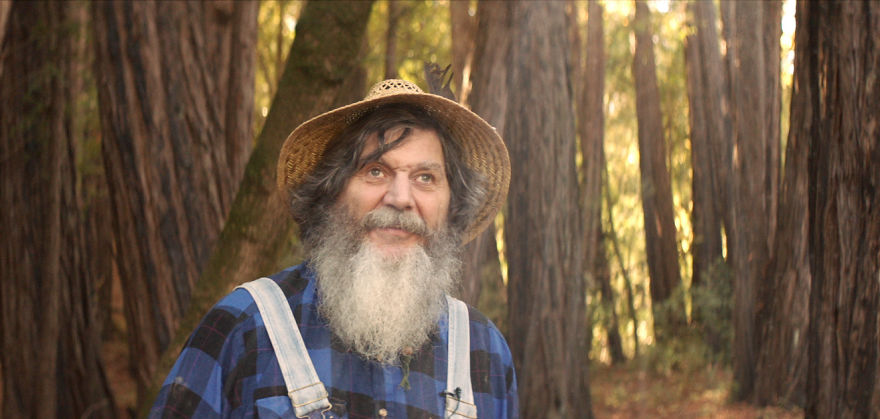 The end result was the documentary called, "Please Touch the Art!," which has gone viral, and they couldn't be more thrilled to give a spotlight to this issue. The documentary shows Wurtzel feeling his portrait for the first time.
Cantor shares: "We had no idea where the project would take us, but we wanted to do something. I'm blown away by the blind community; they are the strongest, smartest people I've ever met, and I've learned so much from them. I had a stance that visually impaired people were less than able to do things and that thought has been slipped for me. George told me, 'I'm not disabled, I can do anything you can do.' It's an amazing attitude, so don't let anyone tell you that you can't do something. You can figure out a way to do it and keep going for it."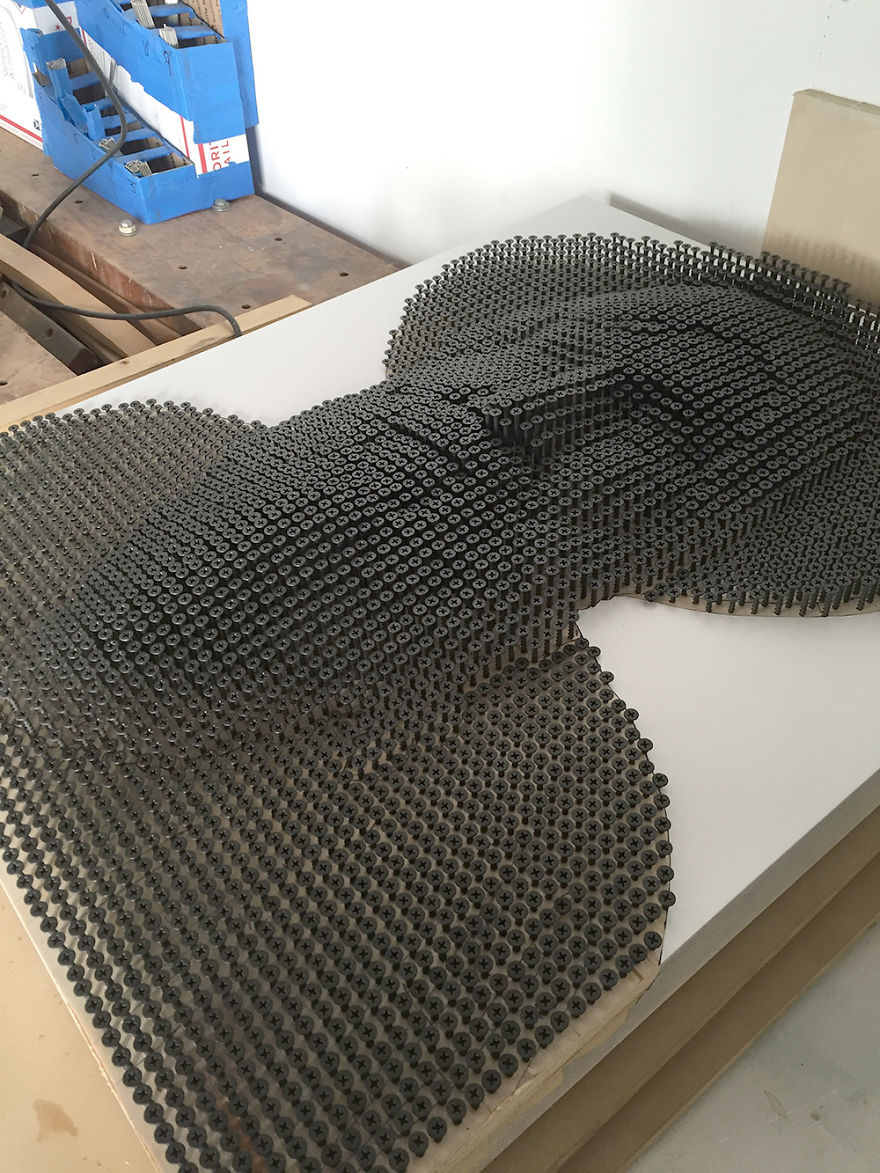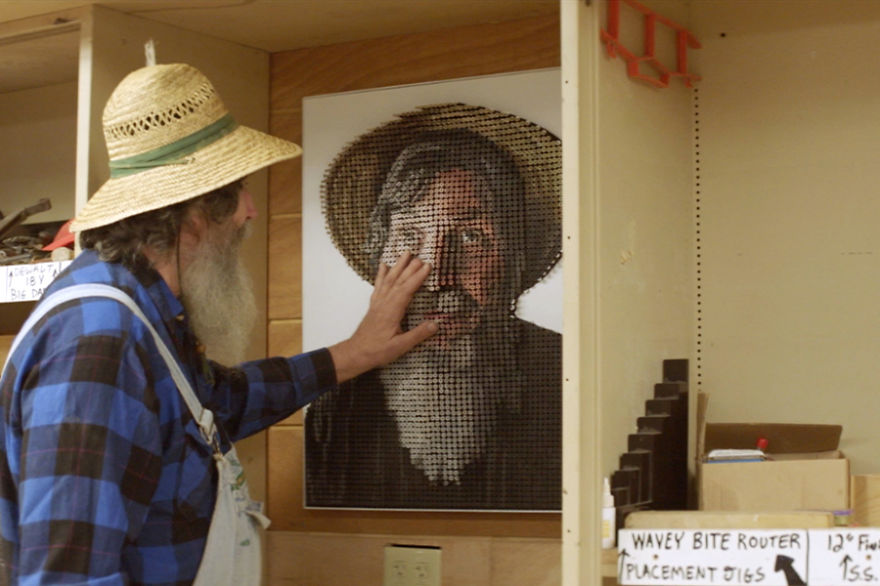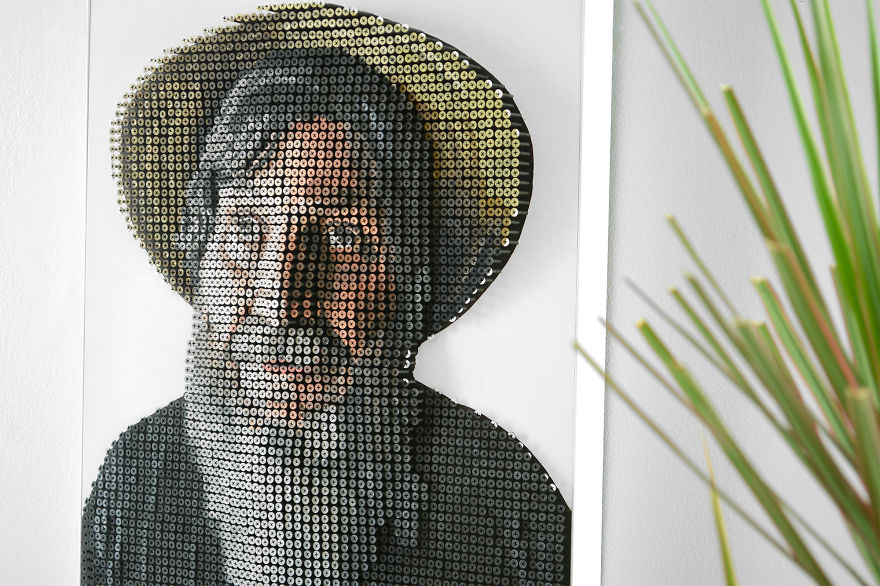 In the same way the Cantors found Wurtzel, someone in the blind and visually impaired community brought The Academy of Music for the Blind to their attention. Cantor attended one of their LA shows and told me, "I can't remember the last time I cried, but we were bawling they are so talented we were blown away and knew we had to get attention for them. Their music is featured in our documentary, and they will be performing at our upcoming art show featuring Andrew's work."
The free exhibition "Please Touch The Art" runs from June 24-August 31 in Los Angeles and features Andrew Myers and 16 other tactile artists. The Academy of Music for the Blind will be performing and 10 percent of the proceeds from the show will go to their academy.
Originally published: July 14, 2016