To the Boy Who Held My Son's Hand and Stood Up for Him at School
---
Dear Buddy,
Yesterday you did something amazing, and I want to thank you. I don't know you, but I have heard much about you from my youngest son, Simon. He's shared with me that you are funny and fun to sit with on the bus. What Simon didn't tell me, however, is that you have a ginormous heart.
Our day started like every other. I was up early and woke each of my boys up like I do every day. They got ready for school and without warning everything changed. My older son was sick. I knew I had to change our normal morning routine to accommodate Simon's needs because his brother is the one who helps him find safety amidst the crowded halls and playground. Instead of Simon riding the bus, I planned to drive him to school and sit with him until the assembly began.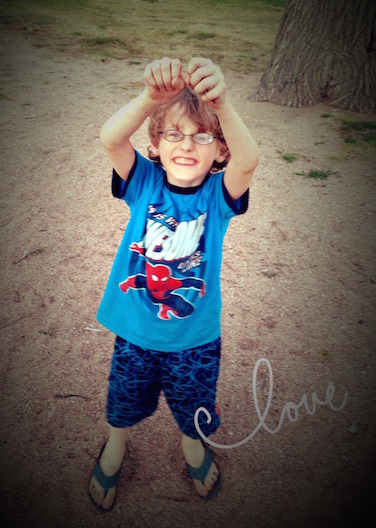 Simon protested this change and begged to ride the bus. He wanted to sit with you and talk about all the important parts of life that matter to you both at age 7. As his mom, I was scared. It isn't that I thought Simon was incapable, but I know how much he struggles in the morning because he is blind. His protest caused me to pause and re-think how I could help him have a successful morning without the help of his brother.
I agreed to Simon's request. As I stood with him and waited for the bus to arrive, he told me that he loves to sit next to you many times. As the bus came down the street, Simon gave me a hug and thanked me for allowing him to go to school this way. As the bus came to a stop, I talked Simon through crossing the street. I watched disappear and reappear as he walked up the stairs, and how his face beamed when he realized you were already sitting in your assigned seat. Simon plopped down next to you and began talking.
As the bus drove to the next stop, I called the school and let them know Simon was traveling by bus alone and what his plans entailed. I asked that they help him achieve success on his first morning without myself or his brother at his side. The staff was ready to help, and Mr. X would be waiting when the bus arrived. What we didn't anticipate was you stepping up. You held Simon's hand and helped him through the crowd of students and opened the door for him, you walked with him to the cafeteria and sat while he ate breakfast, and then you stood at his side and guided him into the gymnasium for the morning assembly. Without being asked, you stood up for Simon and showed him how incredible it is to have someone his age on his side.
You see, it was only a few weeks ago when Simon realized that he is different from all of his classmates. He's never been in school to know otherwise. Simon cried for hours because he wanted nothing more than to see the world the way you do, and he needed a friend when other children turned their back to him. Each day he went to school hopeful of making a friend, and each afternoon he came home disheartened. I've listened to Simon pray and ask God for just one friend who wouldn't laugh when he was lost or make fun of him because of his super thick glasses. It's been hard for Simon and as his mom it's been hard for me to watch his tender heart break, day after day.
So thank you for being an answer to Simon's prayer, for being his friend, and helping him find his way. You've shown Simon what it means to be compassionate, kind and an upstanding citizen, but most importantly you've shown him what it means to be a friend. You may never know how your choices have changed Simon's life, but I hope all of your peers strive to be just like you.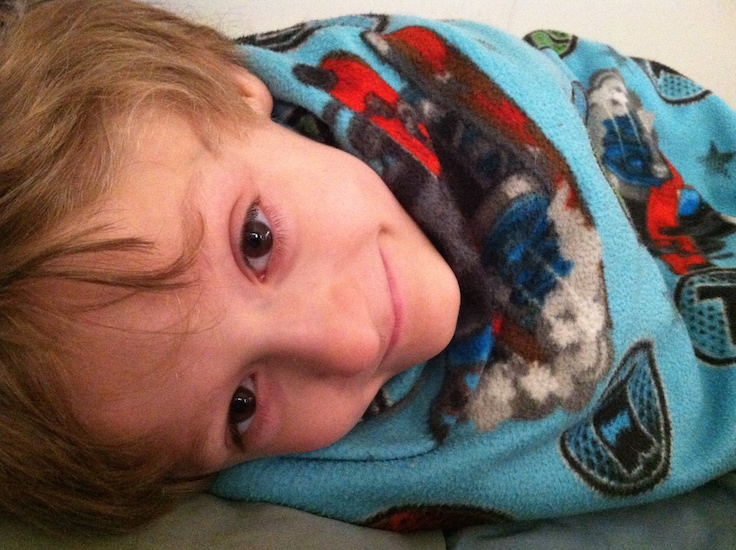 Sincerely,
Simon's Mom
The Mighty is asking its readers the following: Describe the moment a stranger — or someone you don't know very well — showed you or a loved one incredible love. If you'd like to participate, please send a blog post to community@themighty.com. Please include a photo for the piece, a photo of yourself and 1-2 sentence bio. Check out our Share Your Story page for more about our submission guidelines.
Originally published: October 8, 2015