Visually Impaired Performer Wins Judges' Hearts With Daring Move
---
Benjamin Yonattan is winning the hearts of everyone across the country, including all four of the judges on "America's Got Talent."
The 14-year-old dancer is competing on the television show despite the fact that he is slowly losing his vision to a rare degenerative eye condition. Yonattan usually uses special glasses to see, but he surprised everyone when he decided to dance without them on last night's episode.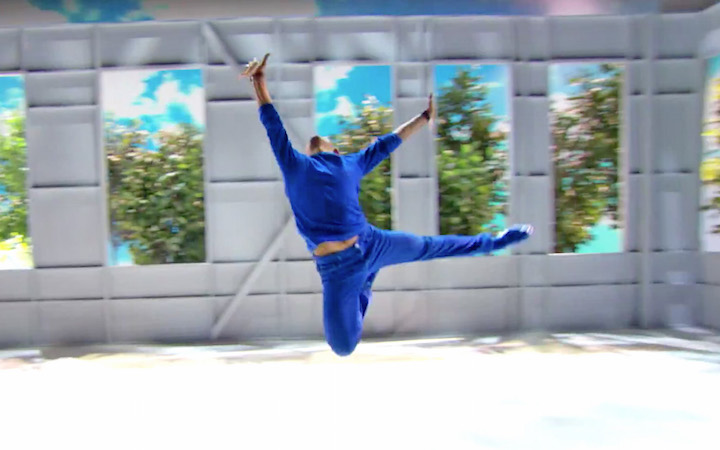 "I lost so much vision to this point, the glasses don't help me," Yonattan says in an interview on the show. "Now more than ever, I need to fill the space and know where the stage ends. Because I want to succeed as a dancer, not a blind dancer."
Yonattan danced to Boyce Avenue's hit song "One Life," and not only did he succeed in receiving a standing ovation from judges Howie Mandel, Mel B, and Heidi Klum, but all four of them gave him their vote to proceed to the semi-finals. Now it's entirely up to viewers to get Yonattan to the next round.
Check out Yonattan's performance in the video below: 
Viewers can cast their vote for Yonattan on the NBC website (and using the America's Got Talent app) until noon on Wednesday, August 26. The results show will be held at Radio City Music Hall at 8PM EST on August 26.
Go here to check out Yonattan's interview at the 1:06:00 minute mark in the full episode.
Originally published: August 26, 2015