Why I Can Relate to 'Zootopia' Having Grown Up Legally Blind
---
"Zootopia" has been one of the top movies for weeks. I originally thought it was just another silly kids' movie, but it has brought me great inspiration, thanks to a little bunny known as Judy Hopps.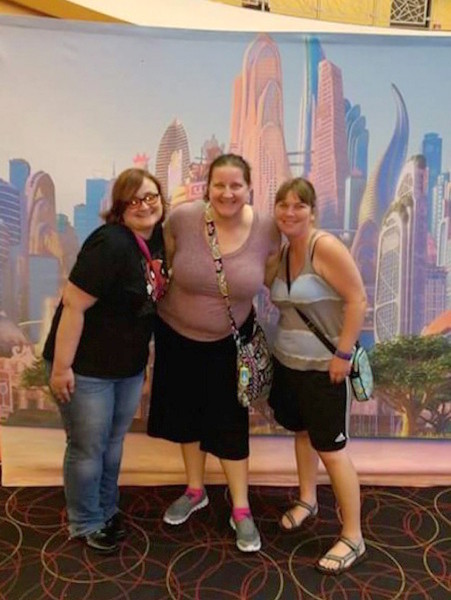 Judy reminds me of myself. Growing up as a person who's legally blind, I faced prejudice due to my differences. I was always told by my peers that I would never fit in and wouldn't accomplish anything in my life. Judy was just a wee little bunny, and I was just a "blind kid." And yet, despite the odds against me, I still had the determination to chase my dreams even though the neighborhood "foxes" would taunt me and try to bring me down.
Like Judy, I also had compassion for my fellow "prey." I always stood up for those who were facing challenges and wasn't afraid to call someone out for any "predator-like" behavior. I was always a protector of the differently-abled, even if it meant getting beat up and taking one for the team.
Judy's ultimate dream was to leave home, head to the big city, go to the police academy and chase her dream job. It was the same with me. When I graduated from high school, I took a chance and moved to the big city. I wasn't afraid to take life by the horns and chase my dreams. In those years while trying to find out who I was, I met my version of Nick Wilde, Judy's sidekick, in my friend, Bill. Like the fox protagonist in the movie, Bill knew what it felt like to be different and judged because of his wheelchair, and yet he somehow never let it get the best of him.
Like Judy, I failed many times trying to reach my goals. I eventually dropped out of college because of the economy and had to go back home to my small town for a few years. I missed the big city, but I eventually found my way back.
What made "Zootopia" even more inspirational for me was the song Shakira sings at the end called "Try Everything." The lyrics nailed my life experience to the T. I wanted to try everything even if I thought I would fail. But I didn't give in, and I reached the top, making my dreams a reality.
Life has its many challenges, and whether you're a bunny trying to be a cop or a girl who's legally blind trying to make it in the big world alone, you could find your way back to the top. It just may take some time, and a little help from a fox BFF, or, in my case, a man in a wheelchair.
I know it may sound silly to compare myself to a cartoon bunny. But unless you see the prejudices that people with disabilities face (or those faced by the species, as played out in the movie), you may never fully be able to see life on the other side of the fence.
If a bunny and a fox can team up to fight crime, imagine what humans with and without disabilities can do together united as one.
Follow this journey on Legally Blind Bagged.
The Mighty is asking the following: Describe a scene or line from a movie that's stuck with you through your experience with disability, disease or mental illness. If you'd like to participate, please send a blog post to community@themighty.com. Please include a photo for the piece, a photo of yourself and 1-2 sentence bio. Check out our Submit a Story page for more about our submission guidelines.
Originally published: April 13, 2016