This Comic Perfectly Shows What Jealousy 'Looks' Like When You Have BPD
---
Learn from the people who know best: Life on the Borderline is our newsletter featuring honest, helpful stories by writers living with BPD. Subscribe here.
It's no secret that people with borderline personality disorder (BPD) feel things intensely, especially when it comes to their interpersonal relationships. Sarah Burgess, an illustrator who lives with BPD, knows what it's like to feel misunderstood in her emotional reactions, so she created a comic to address an emotion that can be particularly difficult for people with BPD — jealousy.
For those who aren't familiar with BPD, it's a condition marked by nine classic symptoms, one of which is intense emotional instability. Sometimes, in an attempt to regulate their emotions, people with BPD act out in painful ways that can hurt their loved ones.
This is precisely what happened to Burgess when she felt jealous in a past romantic relationship.
"My ex at the time was being friendly with someone else while I was there. I didn't react in the best way (I think I must have made him feel bad) and I felt pretty bad about it," Burgess told The Mighty.
To explain her reaction to her partner (and understand for herself why she reacted so strongly), she created a comic. You can see her comic, "Deconstructing Jealousy" below.
In the comic, the character that represents Burgess explains that jealousy, "often feels like I'm splitting in two." The two sides of her — the logical and the "angry" — feel like they are at war. The logical side reminds her that her feelings are irrational but her louder, angry side wants her to lash out at her partner. Later on, we learn the anger is covering up a deeper insecurity about not being good enough.
"In the moment it's really hard to rationalize what you're doing," Burgess told The Mighty. "In the back of my mind, I know what I'm feeling is pretty unreasonable, but the risk of being vulnerable is much scarier."
When people with BPD feel jealous, they can react in a number of ways. Some people lash out at their loved one. Others give the cold shoulder or freeze out their loved one. Some turn the pain they feel inward and may struggle with self-harm or suicidal thoughts. All of these responses are typically rooted in fear, one of which is the fear of being abandoned.
Burgess' character taps into this fear when she says, "I'm scared that you don't need me anymore. Or worse, that I never was [needed] and that I am easily replaced."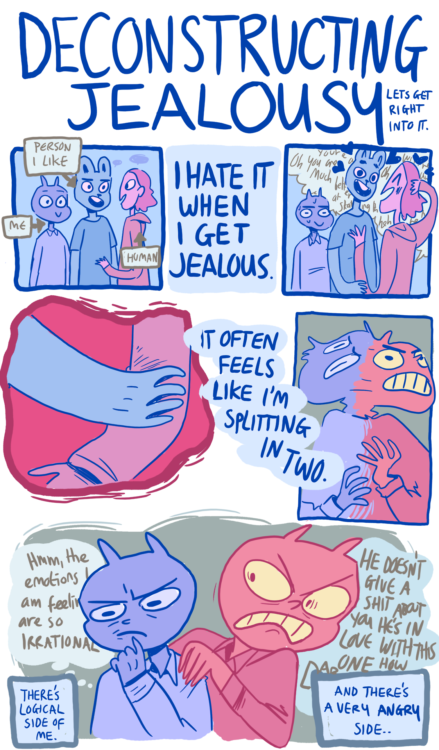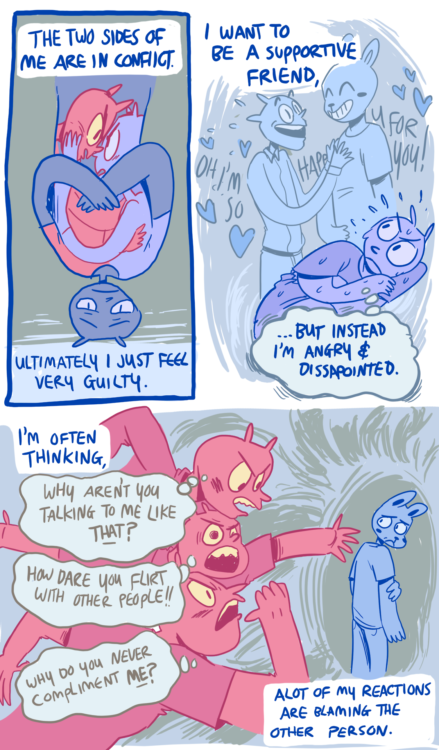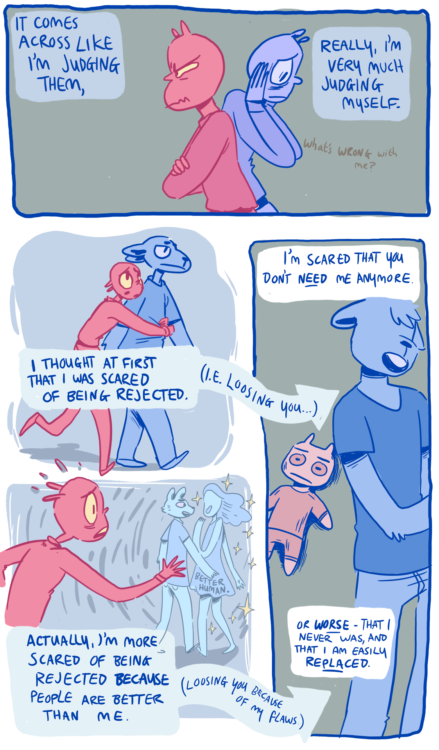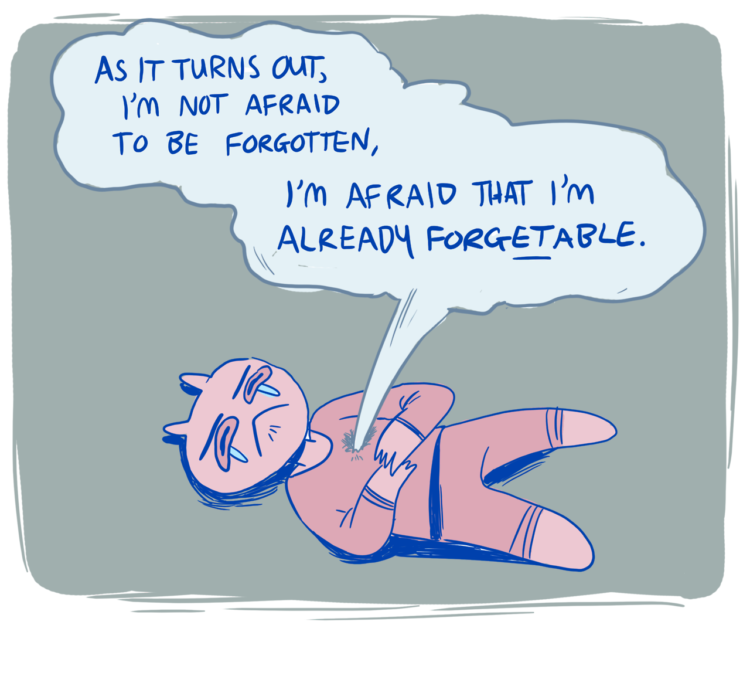 Burgess wants people to understand that for many people with BPD, jealousy isn't just about jealousy, it's often a reaction to past trauma. In fact, some studies have revealed between 30 and 90% of all people diagnosed with BPD have experienced child abuse or neglect.
"My childhood was very chaotic and I've been through some abuse so it makes sense as to why I sometimes behave the way I do [and] why I have such big fears about being invisible or abandoned," Burgess explained. "Jealousy is not as simple as 'I want that thing that I can't have.' I hope people understand that and don't just see BPD as being 'crazy.'"
Jealousy or not, struggling with how you think you should act versus how you feel like acting is something many people with BPD contend with on a daily basis. Though we often believe the goal in emotional regulation is to always listen to your "logical" side, dialectical behavior therapy (DBT) — the gold standard treatment for BPD — says otherwise.
According to DBT, accessing your "wise mind" is the best way to make decisions — especially in times of stress. Wise mind helps you incorporate elements from your feelings (emotional mind) and logical side (reasonable mind) to make holistic decisions that will benefit you and your relationships in the long-run. To read more about using wise mind, head here.
Mighty contributor Megan Glosson is a big believer in wise mind. In her piece, "When Jealousy Brings Out My 'Borderline Cling,'" she shared how the DBT skill can help her through jealous moments.
"When emotions get intense and that impulsivity itch is begging to be scratched, it's hard to take a step back and consult wise mind. Yet, in these moments of jealousy and fear, that's exactly what must be done," she wrote, adding:
Dialectical behavior therapy reminds us that in order to mindfully act in our wise mind, we need to first take a non-judgmental stance. For me, that means recognizing those feelings of jealousy as soon as they begin to bubble, taking a step back and deciding if that jealous rage is really fitting the facts.
If jealousy and BPD are affecting your relationships, you don't have to struggle in silence. To connect with a community of BPD warriors who want to support you, we encourage you to post a Thought or Question on The Mighty with the hashtag #BorderlinePersonalityDisorder. You deserve to receive the support you need.
To see more of Burgess' work, follow her on Instagram and Twitter.
For more on BPD, check out the following stories from our community:
Can you relate?