6 Obvious Borderline Personality Disorder Symptoms That 'Wreck-It Ralph' Displays
---
I recently watched "Wreck-It Ralph" for the umpteenth time with my daughters and realized something: Ralph displays many of the same borderline personality disorder (BPD) symptoms that I exhibit in my daily life. I never realized just how the telltale signs of BPD this massive "video game character" shows, but it's uncanny. If you're feeling very "borderline" today or just need some comic relief, check out all the classic BPD symptoms that our dear old Disney buddy Wreck-It Ralph deals with on the daily.
1. Impulsivity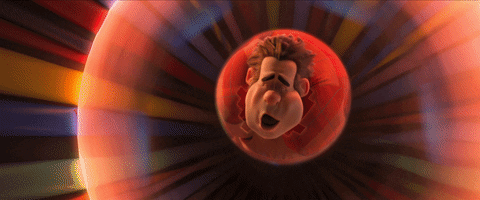 Wreck-It Ralph is definitely an impulsive guy, to say the least. His emotions constantly push him toward rash decisions based on virtually zero logic. His desire to please others and find acceptance pushes him to game jump, break countless laws and ultimately put his life in danger. And, if his actions in the first movie didn't cause enough destruction, he literally starts the second film by breaking "Sugar Rush" just because he thought a new track would make Vanellope happy. Oops?
2. Chronic Emptiness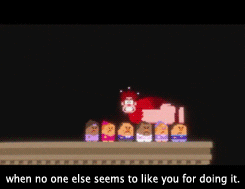 When we meet Wreck-It Ralph at the beginning of his namesake movie, he appears completely defeated. His job doesn't provide fulfillment, he spends all of his free time alone and he feels completely useless. "Man, it sure must be nice to be the good guy," he says. Ralph eventually finds ways to fill himself, but there's always this sense about him that something's missing. He just feels… empty.
3. Fear of Abandonment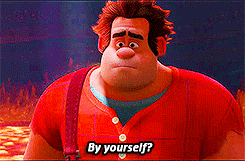 In "Ralph Breaks The Internet," we watch Wreck-It Ralph slowly unravel as his best friend/favorite person Vanellope searches for her own happiness. Like many of us with BPD, Ralph fears he'll lose Vanellope to someone, or in this case something new. His fear of abandonment ultimately pushes him to make some questionable, impulsive decisions. Been there? Yeah, me too.
4. Frequent Mood Swings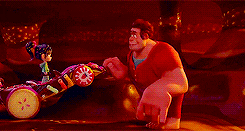 He's sad, he's compassionate, he's angry, he's humorous, he's determined, he's terrified. Seriously, I lost count of how many moods I saw Wreck-It Ralph exhibit within the first 15 minutes of the first film. And as exhausted as watching his mood swings makes me, I feel even more exhausted from my own, which frequently feel just like Ralph's. Can I just dissociate already and stop feeling anything?
5. Unstable Self-Image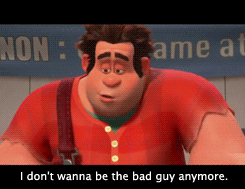 Let's be real: Ralph has no idea who he is or what he wants out of life besides unconditional love (and a home that's not in the dump). But honestly, who feels the same? I know I do. How Wreck-It Ralph sees himself changes from moment to moment based on a multitude of factors, namely how others treat him. His lack of self-confidence and unstable self-image becomes even more evident in the second movie as he rises to internet fame only to later be torn down by the comments.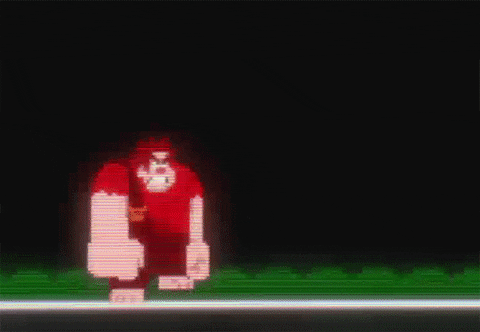 Look, his name is literally "Wreck-It Ralph." He wrecks a building for a living. We also see him smash cakes, candy go-karts and even terrain. He loses his temper quickly over small things and often has mini-tantrums when his anger gets the best of him. As he says in the opening of the first movie, "My passion bubble's a little near the surface." Oh, yeah, this guy's got anger for days, y'all.