The Memory That Became Precious to Me After My Friend's Death
---
I was 38 weeks pregnant, a pumpkin with a head, achy, tired and moving slowly. I sat at my desk in my office looking at the piles of work and realizing that I no longer had the energy or brain power to focus. I waddled into my supervisor's office.
"Sylvia, I think I need to start my leave."
Sylvia* was a tall redhead, brilliant and kind. Her smile said that she knew this request was coming, even though I had told her earlier that I was going to wait one more week. She didn't hesitate. "You bet," she said, and finalized the paperwork. My leave started the next day and I was relieved. She was a good supervisor.
One November Saturday, Sylvia asked me to meet her for coffee. She loved coffee, never to be seen without a cup in her hand and I was happy to take a break from my toddler son. We sat outside Starbucks trying to enjoy the last vestiges of warm before winter started in earnest, holding our coffees closely.
"I have decided to leave my job. It is time for me to move on," she told me. She was going to take a job in another country, one that offered a chance for growth and new challenges. I understood her decision, her need to move her career forward.
I also knew that I would miss her. Over the years we had grown to be friends, not just colleagues, and it wasn't like she was going to be across town when she left.
The day of her departure drew near. Her office was emptied, diplomas, awards and certificates carefully boxed. I was on the road at a conference, looking forward to a farewell party in a couple of days, when I got a call. Sylvia had been in Starbucks ordering a coffee when she stopped being able to talk.
She was rushed to the hospital, where they discovered a mass in her brain the size of a fist. It was brain cancer, a horribly aggressive brain cancer.
"Don't look it up online," my friend Marla told me. "It is terrifying."
But doctors were optimistic. She was young and healthy and an ideal candidate for new treatments. And they worked! Six months later, doctors declared her cancer-free. She started working again.
We attended a conference in Washington, D.C. a month later. My son was old enough to appreciate the trip, so we decided to make it a family vacation as well. He got to see the dinosaurs at the Natural History Museum and the view from the Washington Monument.  He stood in awe at the gigantic yet gentle statue of Lincoln in the Lincoln Memorial and we read the Gettysburg Address together.
On our last night there, Marla, Sylvia, my family and other friends had dinner together in Georgetown. As we walked back to our hotel afterwards, my husband and I took up the rear watching those walking ahead of us. Sylvia was chatting away with my son, the Navigator, holding his hand, and he looked up at her adoringly as they walked.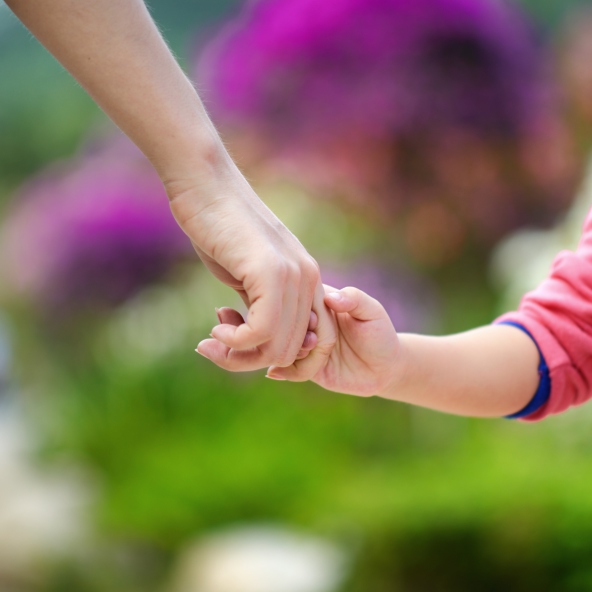 I remember feeling how blessed we were. Months before, we thought we were going to lose her and here she was holding my son's hand. I was so grateful that she was there with him, with us.
A few months later, she completed her plans to start her new job and moved away. We kept in touch as much as we could, juggling our jobs and our lives.
It was a year after that night in Georgetown when Marla called me. "Sylvia had a stroke." The cancer was back. This time it was inoperable. It was just a matter of time.
Sylvia passed away almost four years ago. I still miss her. I miss her laugh and her wit and her brilliance. That memory of her laughing with my son has become exceedingly precious, like a beautiful gem.
I am even more grateful now that he had a chance to hold her hand.
This is what my son told me to say for him for Sylvia's memorial:
"Dear Sylvia, Thank you for playing with me and carrying me in Washington, D.C. I will miss you. I know that God has made you at home in heaven."
*The names in this story have been changed.
This post originally appeared on Autism-Mom.
The Mighty is asking its readers the following: Describe a memory with a loved one that you didn't realize meant so much to you until they passed away. If you'd like to participate, please send a blog post to community@themighty.com. Please include a photo for the piece, a photo of yourself and 1-2 sentence bio.
Want to celebrate the human spirit? Like us on Facebook.
And sign up for what we hope will be your favorite thing to read at night.
Originally published: April 13, 2015