When Her Friend Died of Cancer, This Woman Stepped Up in an Amazing Way
---
Laura Ruffino and Elizabeth Diamond, from Buffalo, New York, were best friends since the fifth grade.
When Diamond was diagnosed with stage IV brain cancer in August of 2014, she asked Ruffino to look after her children if something ever happened to her, ABC News reported. Ruffino didn't hesitate to answer.
"I instantly said 'OK,'" Ruffino told the outlet.
After Diamond passed away in April, Ruffino, her husband Rico and their two daughters, immediately welcomed Diamond's four daughters and adopted them. Lily, Ella, Samona and Tara, ages five to 12, are now part of the family.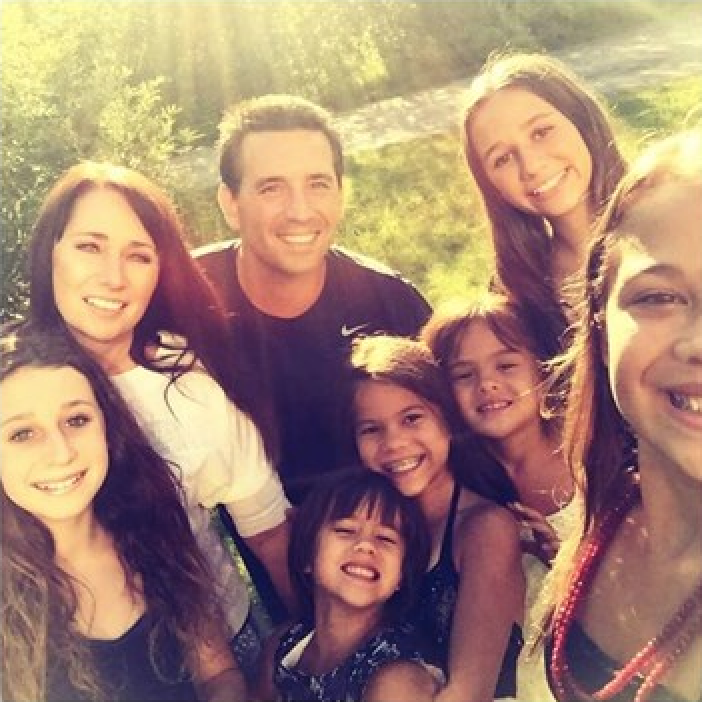 The Ruffinos are working to rapidly accommodate the new additions to their family as best they can but would like to make some changes in order to make the girls more comfortable, according to their YouCaring page. They are hoping to get a van that can seat all six children and would like to convert their garage into additional bedrooms for the girls.
Get more on the story from the video below: 
Visit here to donate to the Ruffino family. 
h/t BuzzFeed
Originally published: July 23, 2015