I Guess My Dog Doesn't Detect Cancer
---
A story of love and forgiveness.
Two months ago I was diagnosed with large B cell non-Hodgkin's lymphoma. It manifested as a large mass in my abdomen that caused me pain for weeks before I knew what was happening.
My diligent doctor ordered a round of tests, including the scan that found the mass. My friends and family expressed concern and offered their advice. My manager was patient and understanding when I left work early due to the intense, distracting pain.
Through all of this my 6-year-old dog, Gambit, said nothing.
He didn't smell me with worry  —  only his usual curiosity. At no point did he bark or growl at my abdomen. There were no attempts to alert me to my growing cancer or even to dial 911 from my cell phone while I slept.
Me and Gambit on a typical walk in our New Orleans neighborhood. Notice how he sits calmly, ignoring my lymphoma (illustration by Rob Hudak).
Some dogs accurately detect cancer more than 95 percent of the time — "better than some lab tests" (Cohen and Bonifield, CNN). My dog, however, sometimes struggles to find the treat on the floor in front of him. I point to it repeatedly, but his confusion simply grows.
I'm not asking Gambit to find drugs or bombs. He doesn't need to pull babies from burning buildings or discover children in wells. I only ask that he paw anxiously at my abdomen, perhaps with an insistent whine or whimper. But no.
I'd be remiss to ignore the possibility that Gambit discovered my cancer months ago and simply chose not to tell me. Perhaps he didn't want to cause me anxiety. It's possible he made an executive decision to let me live out my days in peace, free of chemo and doctors' visits. Although I don't agree with that decision, I appreciate that he was trying to do the right thing.
I told him he was a good boy.
I started my second round of chemo today. When I came home Gambit greeted me the way he did yesterday and the day before that. His tail wagged, he rolled onto his side for belly rubs, and I told him he was a good boy. He acted, consciously or otherwise, like nothing was wrong.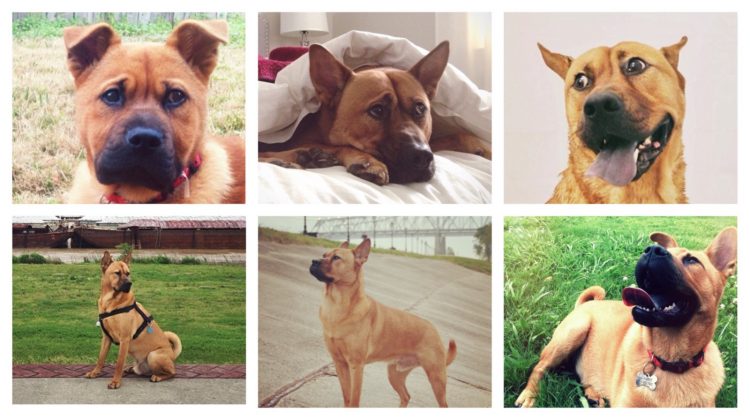 I've come to accept that Gambit isn't a rescue or a miracle dog, but I love him all the same. Earlier I told him to "sit," and when he did, I rewarded him with a treat. For now that will have to do.
This post originally appeared on Medium.
We want to hear your story. Become a Mighty contributor here.