Little Ballerina: Finding a Dance Class for My Daughter With Cerebral Palsy
---
When we were about 20 weeks pregnant we decided we wanted to know if it was a boy or girl. I couldn't wait to find out! I had a feeling we would be having a little girl, and sure enough… we did! When we first heard the news of a girl, I immediately starting seeing the entire world in pink… filled with unicorns, ruffles, pink polka dots, pigtails, ponies, and of course tutus! It seems all moms probably dream of their little girls up on stage in their little pink tutus, a big grand recital in front of the whole family… dancing, twirling, or just standing still looking adorable.
When Bailee was diagnosed with cerebral palsy, it was a moment that came and went by so fast, but at the same time was a moment in slow motion. For some reason, when you hear your child has a disability and might never walk, you begin thinking so fast about so many things….What do you mean she might not walk? Maybe she will walk. If she doesn't will she get to go to prom? Will she go to the daddy-daughter dances? Will she get to walk down the aisle and get married? Even though she wasn't even a month old yet, I found these thoughts entering my mind.
The pink polka dots, unicorns, ruffles, pigtails and ponies were still strong in my picture of the future. We started hippotherapy with Bailee a few years ago, and she loved it! She loves riding her horses, and it has been wonderful therapy. And of course, we can't forget… her favorite color is pink. The tutus, however, and the dancing on stage was something I let slip away to the back of my mind, thinking girls with cerebral palsy don't usually have an opportunity to dance like all the other little girls.
One day at the therapy clinic I noticed a flyer from our local dance school, Floyd Ward, for a dance class for children with special needs. What!? Did I read it right? My heart fluttered a bit at the idea of Bailee getting to be in a dance class. I jotted down the number and went on my way. The next day, after a wave of emotions of pure excitement of the possibilities this could bring, I gave the school a call. It was a brand new class they were starting, and we were signed up to start the following Saturday.
After a long week, the anticipated Saturday morning finally arrived. We arrived early, and our lives have not been the same since that day last year. We have a child with a disability doing something we didn't realize was an option… Bailee is dancing! Bring on the tutus!
To put into words the experience we have had is near impossible. How do you write about the feeling you get when you see your little girl, who cannot sit alone or walk, twirling around the room in a dancers arms smiling the entire time from ear to ear? There really are no words to describe it. It has been an amazing opportunity. Every Saturday Bailee cannot wait to put on her pink tutu and go to dance class.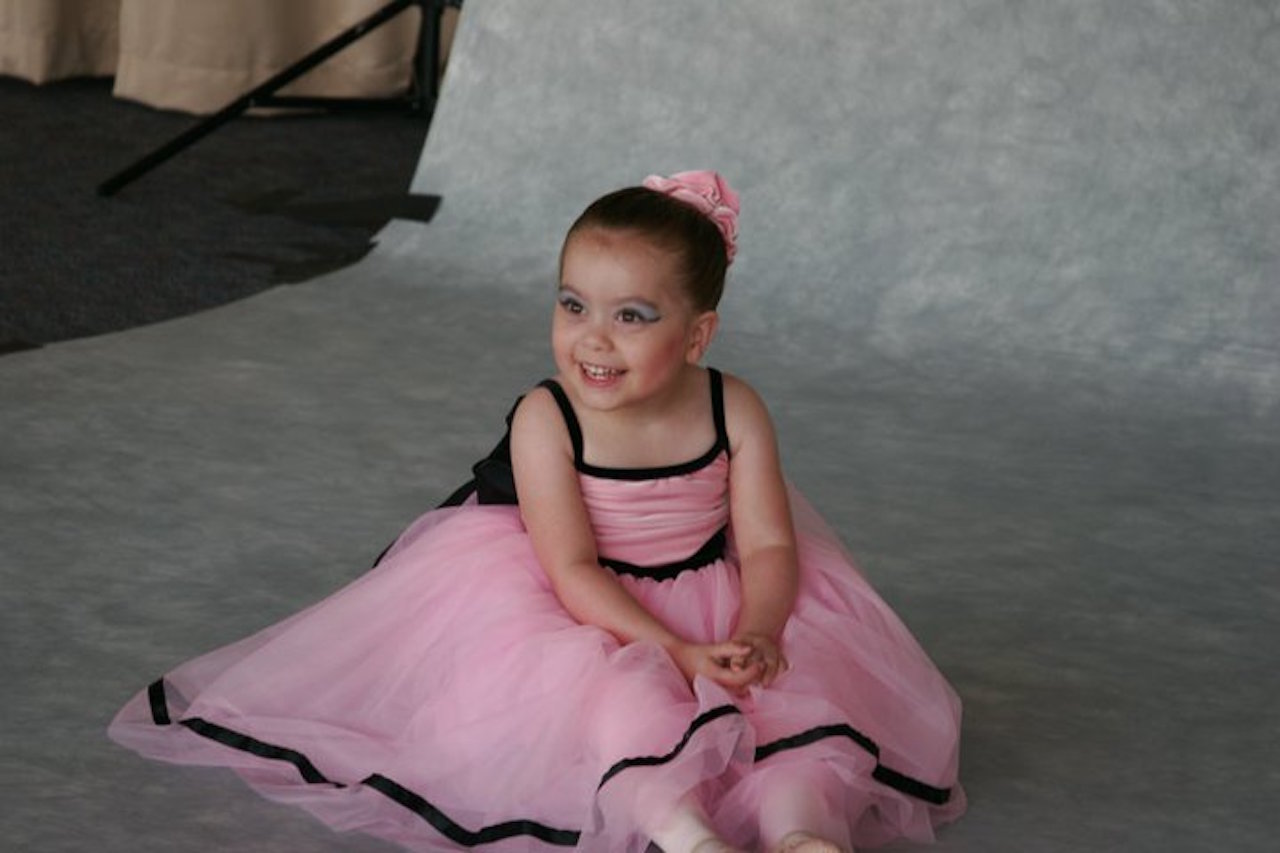 The school just had an annual recital in June, and Bailee's class participated. When those six girls when out on stage, it was one of the most spectacular moments. They were all dressed up in their costumes, complete with makeup. Each girl had her own assigned "helpers" to dance with her each week and at the recital. The music started, and the girls were all so beautiful. There wasn't a dry eye in the entire auditorium. They danced to the song "True Colors." All the girls on stage were angels that night.
When you get to witness something so pure and genuinely heartfelt, it's indescribable what it does to you. Bailee was dancing in the front with her helper Miss Kirsten guiding and moving her body through each move. She was just glowing! It didn't matter that Bailee couldn't sit alone or walk or lift her arm up… she was a ballerina, and she was beautiful!
Follow this journey on knock knock mommy.
We want to hear your story. Become a Mighty contributor here.
Originally published: December 6, 2016