To My Daughter's Role Model in Life With Cerebral Palsy
---
When we first spoke nearly two years ago, I knew you'd soon become a significant part of my life. What I didn't know, however, is that you'd soon become just as important to my youngest daughter. In fact, you've become more than just someone important: you've become her forever role model.
She may only be an innocent 4-year-old, but my daughter already realizes that her mild cerebral palsy makes her different. Sometimes I find ways to make it seem exciting (like calling her SMOs her "super flamingo feet"), but other times she feels frustrated that her life and body seem so different from her peers'.
But by openly sharing your personal struggles with cerebral palsy and what you've learned from them, you provide validation for her feelings both in the present and the future. You help her know she's never alone; you help her see that she's a member of a highly supportive community filled with many amazing people just like her.
Although she's just beginning to find her voice, my daughter frequently battles self-confidence due to her fine motor difficulties. Her tearful "I can't do it" breaks my heart into pieces as I desperately work to convince her to merely try.
By just being yourself, you pave the way for my daughter and so many others to find their footing as a person with a physical disability. You constantly show my child just what she can achieve despite any physical limitations as long as she's willing to try. You help her understand that even when the world isn't willing to adapt to help her with cerebral palsy, she can find ways to push through anyway.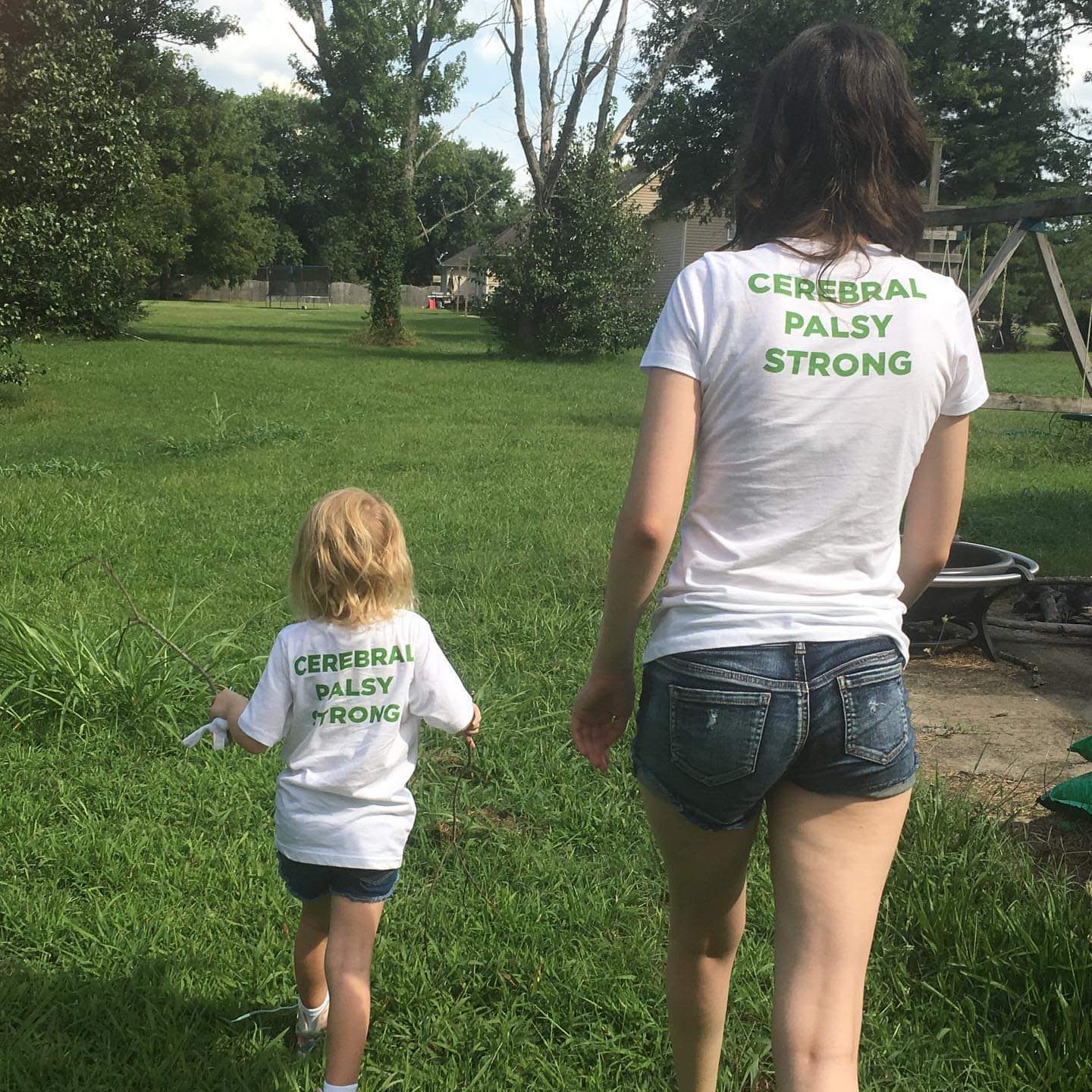 You do so many things for my sweet little girl just by living your life alongside us. However, the most important thing I see you do is provide hope for us all. My daughter thinks the world of you and sees you as part Wonder Woman, part princess. Because of that, she aspires to be just like you as she grows. And that, my friend, is the most beautiful gift of all.
You've been right beside us every step of the way. From my first questions to her diagnosis to her now countless specialist appointments, you've provided guidance, laughter and so much love. And as my daughter continues to discover her uniqueness more and more, I know you will continue to support her and love her through the most difficult moments and the most exciting victories that are yet to come.
I can never fully put into words just what you mean to me and to my daughter, but I hope you know how important and lovely you truly are. Without you in her life, I believe not only would my daughter's future feel completely uncertain, but she would feel alone in her life with CP. Someday I know she will thank you properly, but until she's a bit older, I hope my thank you will suffice.
So, my friend: Thank you for being my daughter's unofficial aunt, her counterpart and her favorite princess. Thank you for walking this journey of #CPlife with us always. We love you.