9 Developmental Toys My Child With a Disability Loves
---
Editor's Note
We hope the products below help you or a loved one in your health journeys. Just so you know, The Mighty may collect a share of sales from the affiliate links on this page. As an Amazon associate, we earn from qualifying purchases.
When it comes to purchasing gift items from our 4-year-old, we try to make sure they will help her in her development and cognitive thinking. Since Claire is delayed in those areas we like to incorporate toys and items she can use to help her grow and work on that. I have compiled a list of development toys I think are great for growth and unique gift options. Claire has personally used many of these at home and through therapy sessions with her physical and occupational therapist.
1. SoftZone Climb and Crawl Foam Play Set for Toddlers and Preschoolers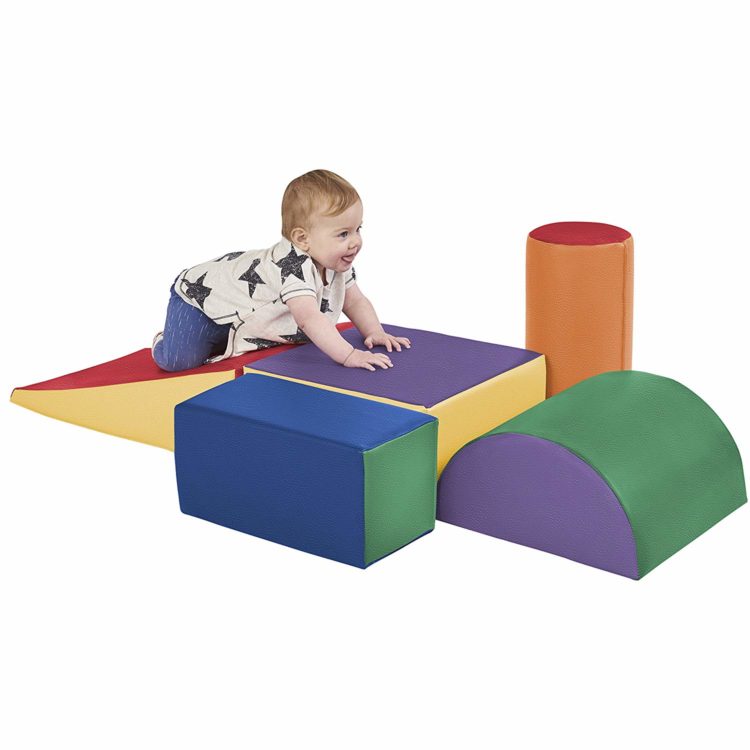 There are countless combinations for this five piece set. The pieces can be arranged into many different configurations to keep kids engaged, curious and learning. As the child climbs up the ramps and over the blocks, they develop motor skills and coordination. When Claire was first learning to crawl and bear weight on her hands, her therapist used many pieces like this to help challenge her with her gross motor skills but keep it fun!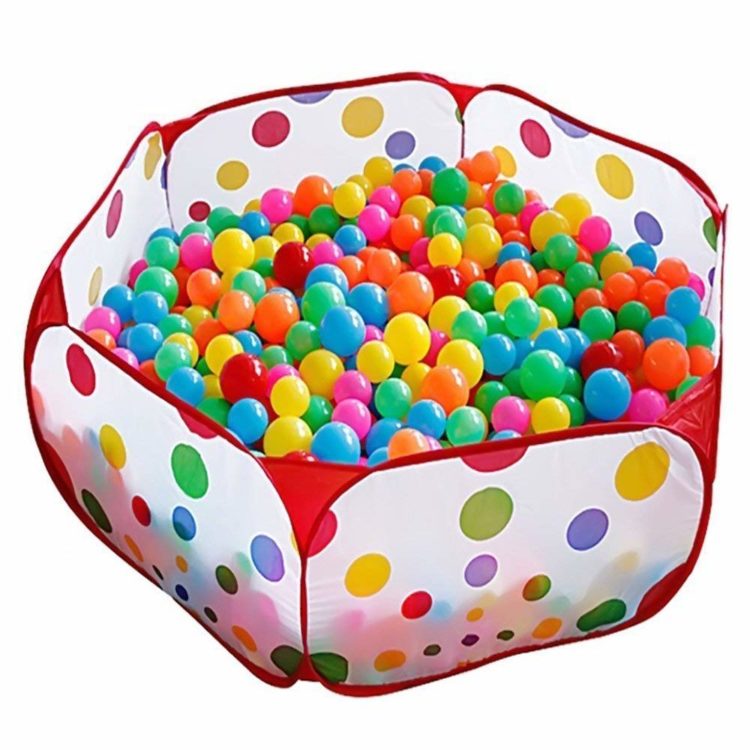 We love this ball pit! Or Claire loves to get in it and throw all of the balls out of it! Ha! It is big enough for two kids to get in and play! It is easy to clean, quality of material is strong, and has an easy set up and fold storage bag. This not only is great for a child's sensory and tactility development, but their visualization skills in recognizing colors. It also helps cultivate independent play!
3. Hide-N-Go Moo barn and Ruff's house teaching tactile set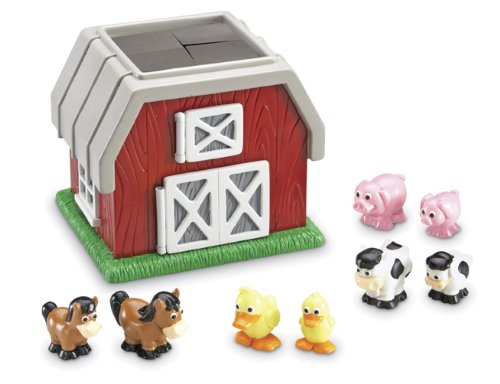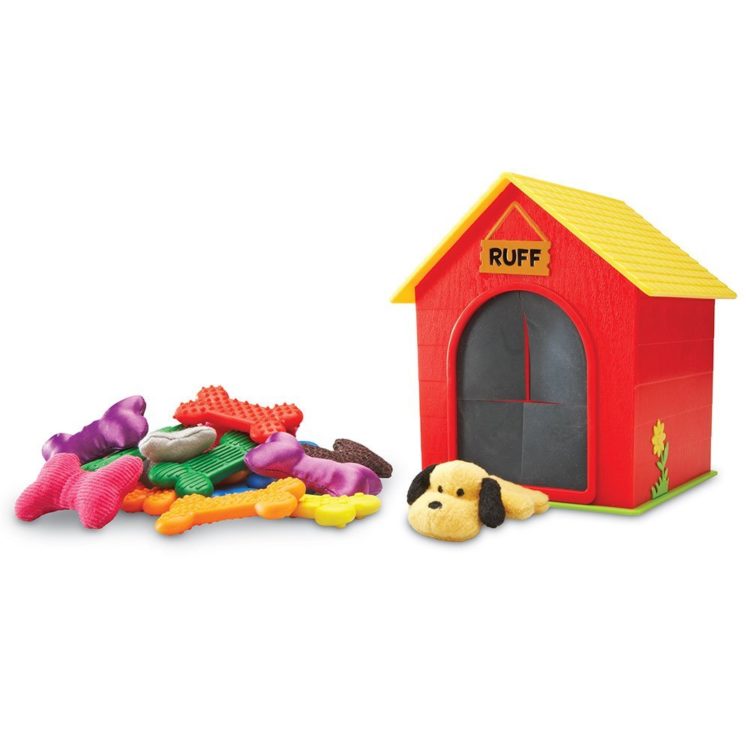 I love the Learning Resources brand. All their toys are great for engaging minds, teaching animals, introducing new textures, and working on fine motor skills such as grasping, exploring, and manipulating different textured pieces. Sensory play gives children the chance for hands-on learning which enhances cognitive, language, and physical skills.
4. Learn with Me, Color Fun Fish Bowl
This is probably one of Claire's all-time favorites! This fish bowl has won awards from best Dr. Toys picks and Toy Insider Top Holiday Toy over the past years. It has 10 colored fish and the bowl will tell you the color of the fish when you put it through the opening of the fish bowl. It has two game options and you can switch between those when pushing a button. For example, as they grow and recognize colors they can play the search and find game… "Can you find the purple fish?" The Learning Journey toys all have similar options and are great options for development growth!
5. Pop-Up School Bus and Pop Up Fire Truck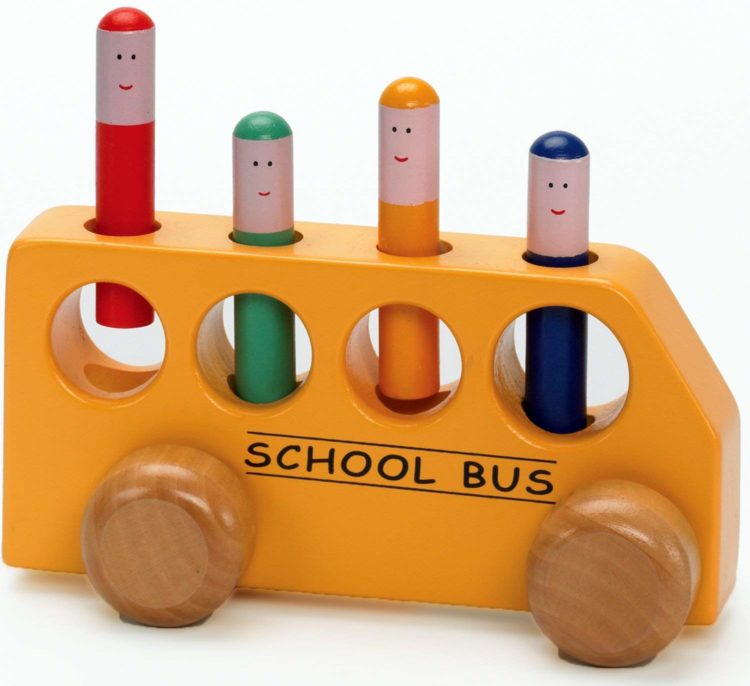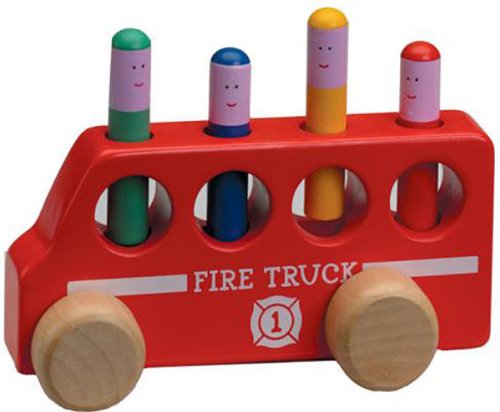 I can't say enough about these two toys. When Claire was around 12-15 months old, these kept her attention for the longest time. She loved them. They each have four colored pegs that bob up and down on springs. If you push them down far enough they will fly up, which Claire thought was so fun! They both encourage eye-hand coordination while introducing color awareness, counting, and matching!
6. Brilliant Basics Boppin' Activity Bugs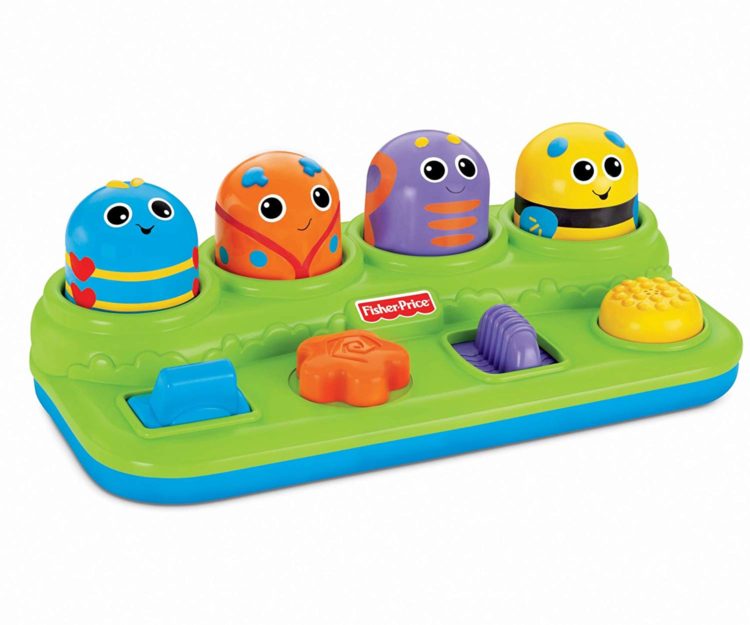 Pop-up bobbling action with fun sounds! The four bobbling animals can be popped up by pushing their coordinating button but once up wobble in their spots! This helps teach a child about cause and effect, and seeing their reaction to the bugs popping up is half the fun!
7. Farm Animals Jumbo Knob Wooden Puzzle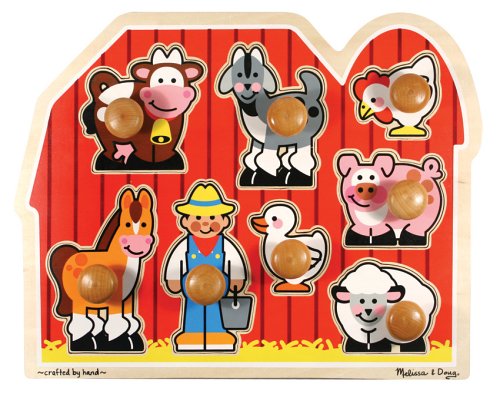 I feel like you can't go wrong with a Melissa & Doug toy. They last forever! This puzzle is great because it has extra-thick wooden puzzle features with easy grasping knobs. It's the perfect activity to teach your kids farm animals and their sounds. This is great for visual perception skills and hand-eye coordination.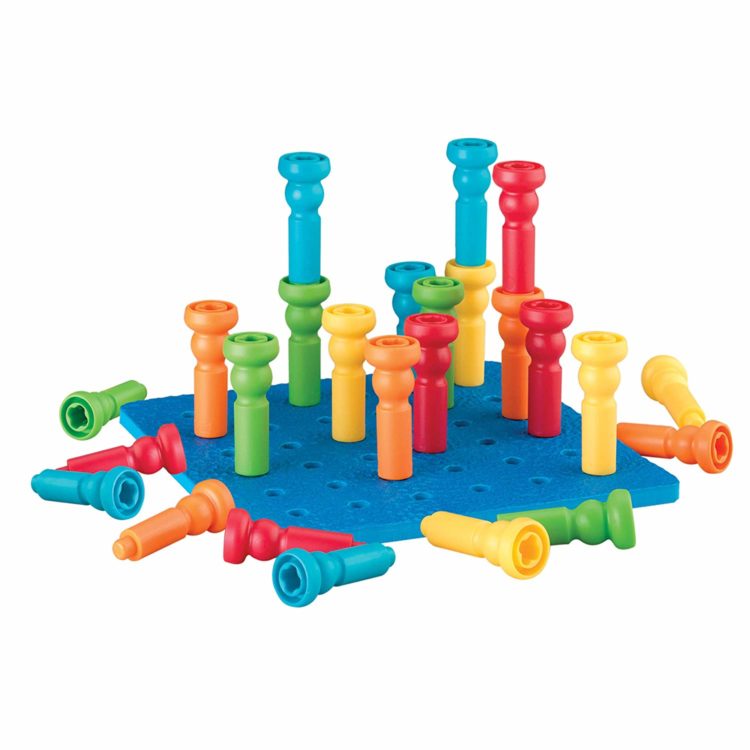 I can't count the number of times I have seen this used at Claire's therapy sessions! This pegboard set includes 25 tall-stacker pegs and activity guide. This set is great for color sorting and matching, adding and subtracting, counting, and fine motor skills. We have this same one at home as well and it is great for hand-over-hand play. Showing the child how to connect the pegs and help strengthen their grasp when pulling the pegs out.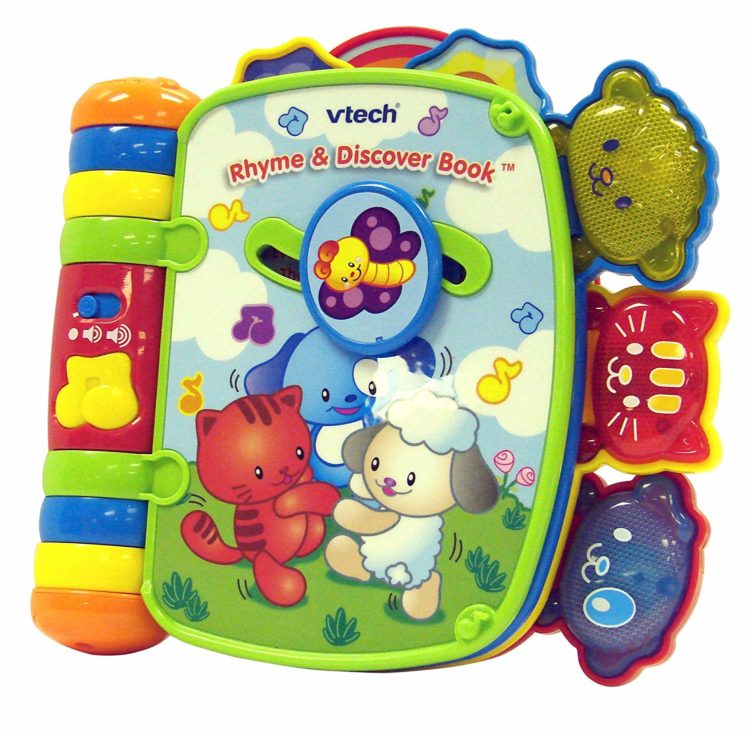 Claire doesn't have much patience to sit and play for a very long period of time. What she does love though is music! This book is great because the pages are short, but as you turn each one it plays a new nursery rhyme song! They can listen to classic nursery rhymes and build motor skills by sliding and twisting the fun play pieces while exploring each easy-to-turn page.
There you have it, moms and dads! I would highly suggest checking any of these out if you are on the hunt for some great gift options for your toddler.
Looking for more great gifts for kids with disabilities? Try our Mighty gift guides: