8-Year-Old Gets Badass Leg Brace Art From a Tattoo Artist
---
It's safe to say Hope Laliberte is rocking the coolest leg braces on the playground.
Hope, an 8-year-old from Fall River, Massachussetts, was born prematurely and lives with cerebral palsy and other medical complications, The Herald News reported. Hope has worn corrective leg braces for years, but she couldn't find any decorations she liked at the brace clinic at Boston Children's Hospital.
She declined decorations featuring designs of princesses, super heroes, teddy bears and other cartoon characters before her mother, Pamela Laliberte-Lebeau, thought to call on Aaron Guillemette, a family friend and a tattoo artist, for help.
Together, Hope and Guillemette designed some pretty badass drawings of Disney Villians Ursula (from "The Little Mermaid") and Cruella de Vil (from "101 Dalmations").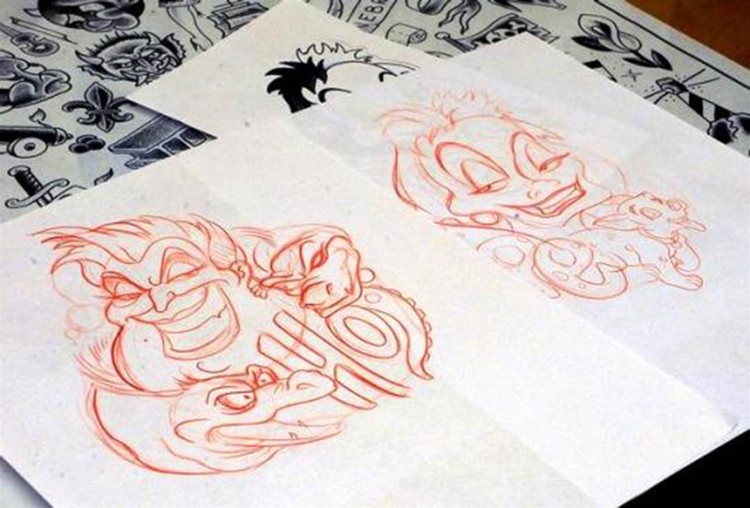 Guillemette and the people at Up in Flames Tattoo worked to adhere the designs to the braces in a durable way, Today reported. They turned Guillemette's drawings into labels, which were stuck to the braces and covered in polyurethane to protect them.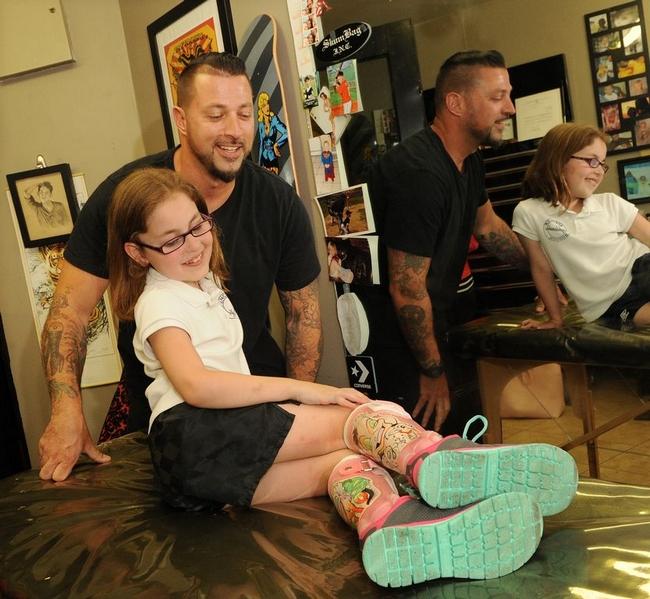 Now, Hope is strutting around in style.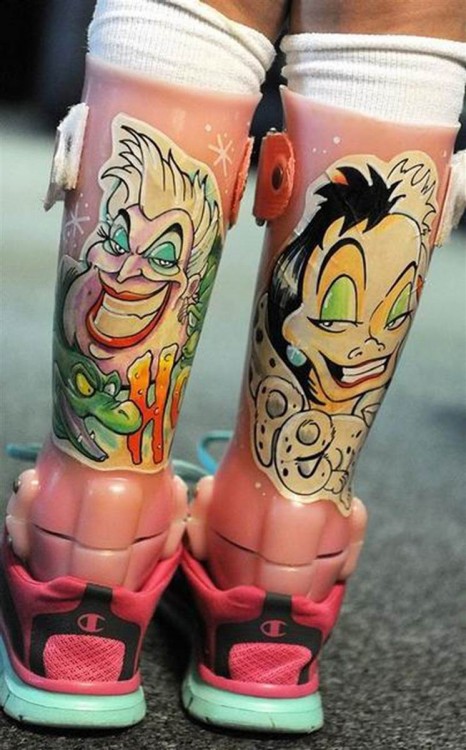 "I knew they would be very special for Hope, because even at that age, kids are so aware of fashion and style," Laliberte-Lebeau told Today. "So instead of her being self-conscious about her braces, I thought it would be great for her to be excited and proud about them. The look on her face when I gave them to her was worth everything it took to make them."
Want to help end the stigma around disability? Like us on Facebook.
And sign up for what we hope will be your favorite thing to read at night.
Originally published: July 2, 2015