Grocery Store Gives Special Cart to Girl With Cerebral Palsy
---
You may not think twice about bringing your kids to the grocery store, but for Melody Leach it can be a challenge.
Her 2-year-old daughter Beatrice has cerebral palsy and is legally blind. She can't fit in typical grocery carts and strenuous activity sometimes triggers seizures, KUSA-TV reported. She's outgrown her stroller so to go shopping, her mom pushes her in her wheelchair while holding a basket for groceries.
But when Mike Myers, an assistant store manager at King Soopers in Loveland, Colorado, heard all this, he did more than empathize.
Myers emailed corporate, and the grocery store then provided Beatrice with her very own special cart, one she can comfortably fit in.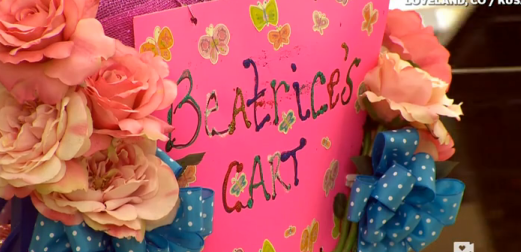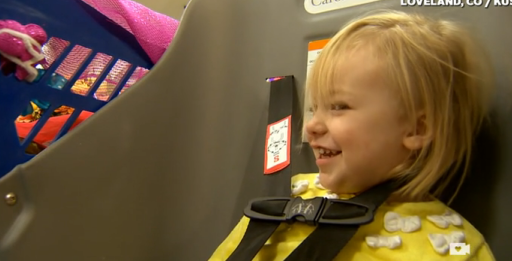 In the video below, the King Soopers staff reveal the cart to Melody and Beatrice. It's a small act of kindness with a big impact.