Why Cerebral Palsy Awareness Day Is So Important
---
by Jill Rosamilia
National Cerebral Palsy Awareness Day began in 2006 by a nonprofit organization called Reaching for the Stars (RFTS), an education and advocacy group run by parent volunteers. They realized there was no national awareness day for Cerebral Palsy (CP) like there was for autism, Down syndrome, and practically every other disorder and disease. Cynthia Frisina, VP of Partnerships at the Cerebral Palsy Foundation (CPF) and past RFTS Co-Founder and Executive Director wanted to create this awareness day to bring attention to the fact there was little to no research for cerebral palsy, despite CP being the most common motor disability in children. Cynthia and other Reaching for the Stars parents in Georgia went straight to the source and reached out to longtime Senator Johnny Isakson (GA) and his staff to begin the process of establishing March 25 as National Cerebral Palsy Awareness Day. Isakson has been the lead senator supporting this initiative for RFTS since 2006 alongside Senator Robert Casey (PA) and Senator Hassan (New Hampshire) in subsequent years.
They decided on March 25th as National CP Awareness Day and the color green to represent the day. They wanted the day to follow St. Patrick's Day since people were already embracing the color green and could just continue to deck themselves out in green all month. Then in 2014, RFTS began the idea of expanding National Cerebral Palsy Awareness Day to include creating a green t-shirt that people could wear, creating a green ribbon and related images for social media, lighting up buildings green, and establishing the hashtag #GoGreen4CP. The movement began spreading like wildfire. People around the U.S. embraced the idea and began engaging communities to participate in lighting up green, asking cities to issue proclamations, doing school events, and wearing green shirts and green ribbons.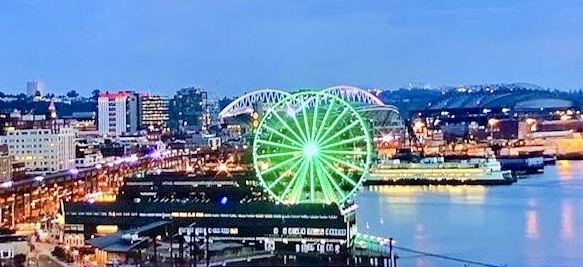 In the last few years, some groups and advocates have taken a real interest in getting buildings in states and communities to light it up green, and this year they have secured buildings going green in all 50 states! The key drivers paving the way for the movement include a few young women with CP:  Nicole Luongo, Heaven Ramsey and Richelle Heath, but also many others in smaller ways, and even organizations like Make Lemonade for CP that last year secured many buildings and landmarks to light up green, including part of Niagara Falls.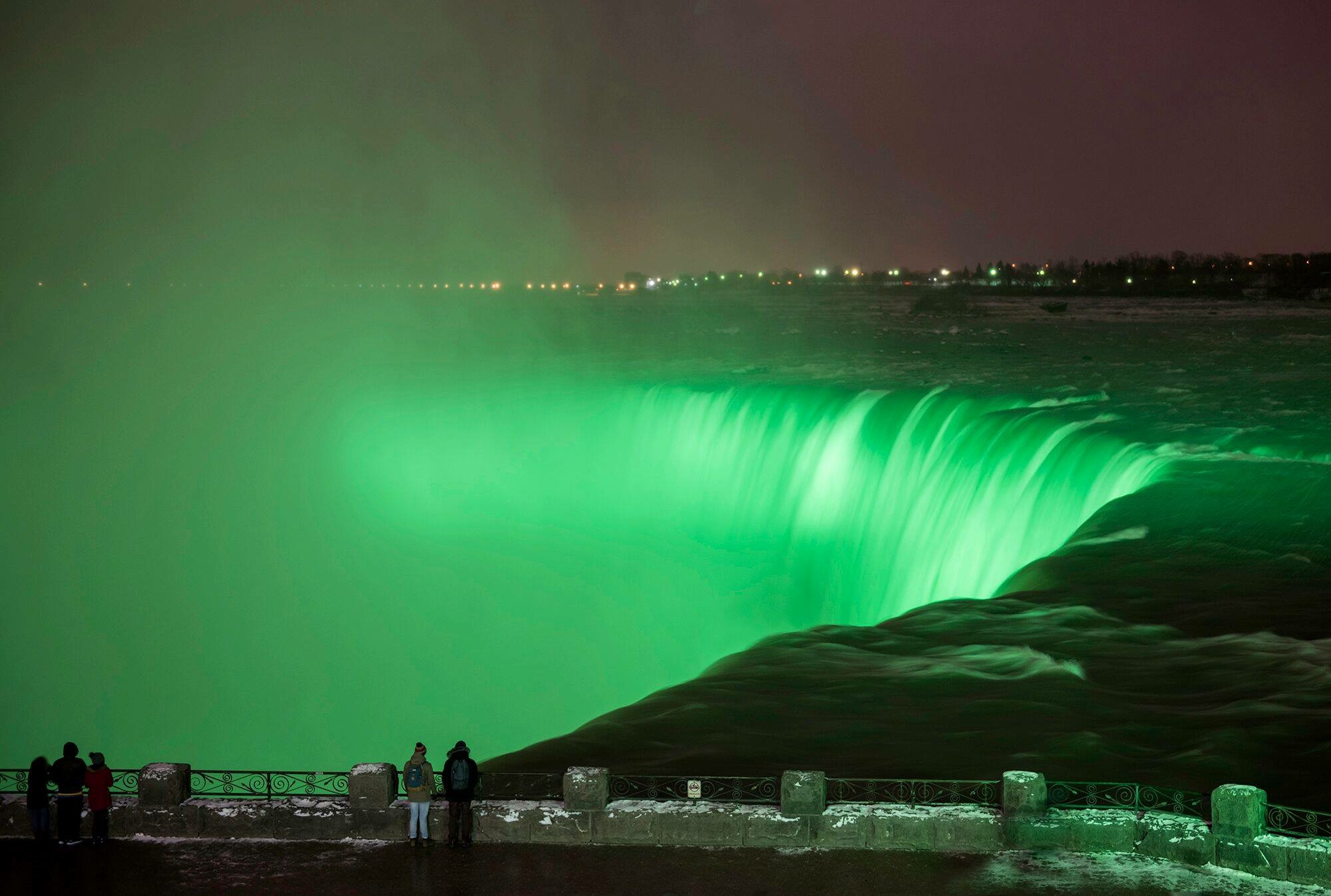 The creators specifically make sure to not advertise the day as Happy CP Awareness Day because frankly, they're fed up. "The fact that we don't hear about cerebral palsy, National Cerebral Palsy Day/Cerebral Palsy Awareness Month, fires me up. I hope the campaign puts cerebral palsy in the spotlight — and gives it a well-deserved seat at the disability table," said Nicole Luongo, advocate and key driver behind the GoGreen4CP movement, securing over 108 participants in all 50 states.
Richelle Heath and Heaven Ramsey said, "CP is the most misunderstood disability because no two people are affected the same way. The thing that made us want to stand up and make our voices heard was the fact that many other disabilities receive much attention in the media etc. (not that they don't deserve attention as well), but for some reason CP did not. We wanted to make a change for children coming after us with CP so maybe they wouldn't feel alone and so misunderstood."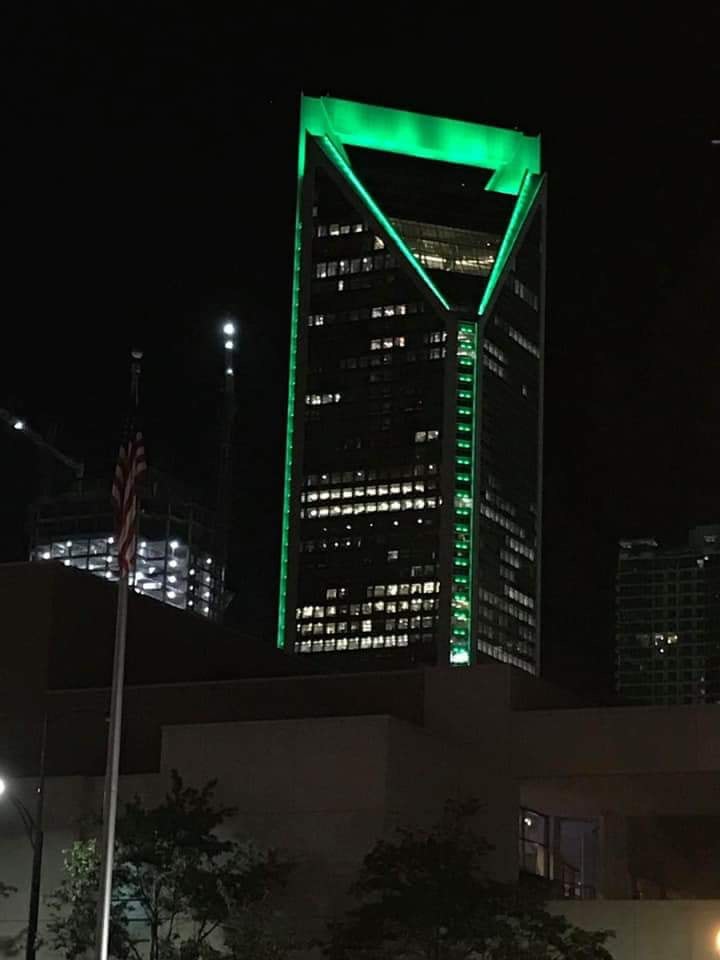 When it comes to her hopes for the future, Nicole Luongo hopes to create a better understanding of the condition for future generations. "Advocacy is important for people with CP because it lets the world know that we are here, that we make positive contributions to society, and that we matter. Advocacy is way to educate others and start a conversation about how CP affects adults since they aren't getting the help or the resources that they need to live their best lives. I never had physical therapy until I was in my 30s. It was never suggested to my parents. I've met so many adults online as a result of my advocacy work — and we all agree that (most) doctors don't know much about CP, they don't how to treat us, and that once you reach the age of 18, it's virtually impossible to get help."
This year, RFTS merged with the Cerebral Palsy Foundation and together they've teamed up to make an even greater impact for CP Awareness Month. Their campaign GoGreen4CP.org is all about going green, celebrating the top influencers in the community, and taking an action to change attitudes towards people with CP. The website gives you direct action to take and educates people about CP and how to change perspectives.
One million people in the U.S. have CP, and it is the most common childhood disability. Yet people with CP are often treated like second-class citizens. Take the pledge and make a difference this #CPAwarenessMonth