I Don't Need a Cure for Cerebral Palsy, But I Do Need This
---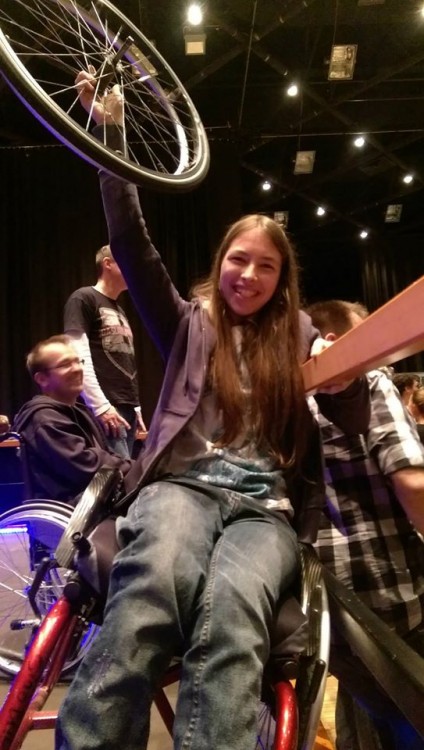 Today I want to thank my disability for several reasons.
Cerebral palsy made me who I am; it's a part of me, and the challenges I face make me a stronger person. The days in the hospital and the hours of therapy taught me to appreciate the small things in life. Without my disability, learning to put my shoes and braces on by myself wouldn't have been such a big accomplishment. I think that's one of the reasons I'm always so happy.
My disability is the reason I've met many of my best friends and the awesome people in my life. If I didn't have a disability, I wouldn't have been part of this great big family, and I'm so thankful for all the people from the special needs community who love me and support me every day.
It's also a good filter: the people who don't like me because I'm different are not good enough to be part of my awesome life.
Because of CP, I see the world from a different perspective. I think if we all put our points of view together, we can all learn something from each other.
I can adapt. When something doesn't work for me, I find a different way to make it work. This applies to so many different things, ranging from brushing my hair to going on a trip with friends.
I don't care about what people think; I've been picked on because of the way I walk, yelled at because it takes me more time to do some things, made to believe I'm worth less because of my disability. I don't care. I know what I'm worth, and I know I can accomplish more than people think.
I love my life, even when it's hard. Without obstacles, I wouldn't be able to fully appreciate it.
I don't want a cure. I'm happy with the person I am. I do want awareness. I want people to know what CP is, but I also want them to know it's not a big deal and that I'm not so different from anyone else.
This post originally appeared on Ila's Crazy Thoughts.
Want to end the stigma around disability? Like us on Facebook.
And sign up for what we hope will be your favorite thing to read at night.