My Response to the Doctors Saying, 'You'll Never Walk or Talk'
---
Dear Cerebral Palsy,
Growing up with you and not really knowing what you were, I would often ask myself, "Will I always have this awkward chicken wing attached to me?" My adolescent response: "Yes, I guess, but it can't get any worse." Those words still ring true, continuing to play a prominent role in my life.
You remind me that I am in control of you, and not the other way around. In fact, you have only made my conditions and outlook on life improve. According to my parents, the doctors said bluntly to them, "Your son will never walk or talk." It hurt me, for you to put me through so much pain at the physical therapy offices as a young boy.
However, with years of hard work, my decision slowly solidified: I was not going to let you prevent me from experiencing life. Employing the same steadfast commitment my parents set in motion from day one, you would help shatter the predictions of the doctors' crystal balls.
In junior high, you resolved to help me further develop my physical strength by running track. You wanted me to prove to my able-bodied peers I could do anything, just in a different way. Although, you did not run in the most glorified event, you ran the four-hundred meter with fortitude day after day. Each race, digging your feet into whatever lane you were placed, but always finishing fourth.
Back then, I faced difficulties with my peers because of you, like when they constantly jeered "Chicken wing" because of my running form. It's not like your awkward form was intentional. It's not like you were trying to gain style points, like it's a body building competition! Rather, you made my muscle configuration extremely awkward.
Most of the time, you didn't care what people said or did to tease you. It became clear rather early that spearheading this type of adversity with confidence would be the only way you would come out on top. Instead of leaving you up to the imaginations of others, I have always been very candid about it, answering any and all questions regarding my posture. After all, I figured you were going to be the spotlight of a workplace conversation more than a few times as I climb the corporate ladder.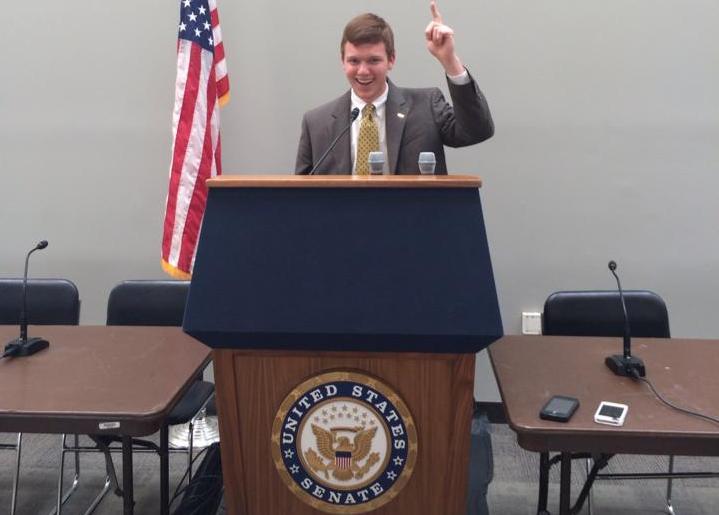 In addition, about a year ago, I believe that you provided me with the opportunity to work for a U. S. Senator, being the first young professional with cerebral palsy in that group, and the first ever high school intern for that matter.
Beyond other achievements, Cerebral Palsy, I feel that you have blessed my life in really meaningful ways. You push me to be self-motivated and have great tenacity in pursuing opportunities I am really passionate about to the fullest. 
Best yet, you allow me to acknowledge my related weaknesses and surmount them. You have afforded me many opportunities that one could only dream of. On Twitter, every Wednesday evening, a social media outlet called CPChatNow offers a support group for those with cerebral palsy. Zachary Fenell, author of Off Balanced, and I host the weekly chat. I had participated in the chat for a year prior to him asking me to officially step in as co-host.
The weekly chat is designed for people with CP to share their triumphs and struggles. We often discuss issues of living with cerebral palsy. In addition, the CPChatNow community keeps the party alive with lighthearted jokes. Ironically, the chat also has allowed me to realize my true passion in life, advocating for the rights of the handicapped.
One thing is for certain, Cerebral Palsy: I love you, you are a part of me, and I don't know who I'd be without you.
Love,
Blake
The Mighty is asking its readers the following: If you could write a letter to the disability or disease you (or a loved one) face, what would you say to it? If you'd like to participate, please send a blog post to community@themighty.com. Please include a photo for the piece, a photo of yourself and 1-2 sentence bio.
Want to end the stigma around disability? Like us on Facebook.
And sign up for what we hope will be your favorite thing to read at night.
Originally published: March 24, 2015