New Netflix Series 'Special' Features the Story of a Man With Cerebral Palsy
---
Updated to include new trailer.
A new TV series is coming to Netflix for your streaming pleasure, and this time it features a main character and actor with a disability. Written and executive produced by Ryan O'Connell, who has cerebral palsy, "Special" will air on Netflix April 12.
Join the conversation and respond to this Mighty member's Question: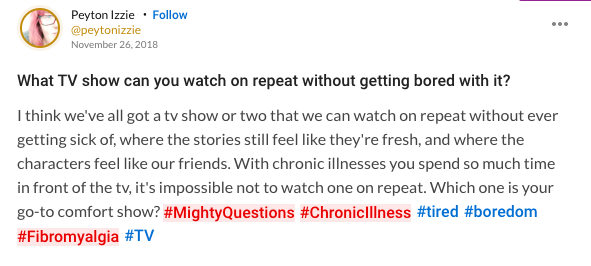 O'Connell wrote and will star in "Special," which "loosely based" on O'Connell's 2015 memoir, "I'm Special: And Other Lies We Tell Ourselves." He will appear alongside actors Jessica Hecht, Punam Patel, Marla Mindelle, Augustus Prew and Patrick Fabian.
According to a Netflix press release, "the hilarious and heartwarming story centers on a gay man with mild cerebral palsy who decides to rewrite his identity as an accident victim and finally go after the life he wants."
Special comes out April 12th on Netflix. Critics are already calling it "gay" and "disabled" so you know it must be good! https://t.co/o7rtrDqQVO

— Ryan O'Connell (@ryanoconn) February 5, 2019
The eight-episode series will be executive produced by "The Big Bang Theory" star Jim Parsons along with Eric Norsoph, Todd Spiewak and Anna Dokoza, who will also direct.
O'Connell has written for other TV shows, including the revival of "Will & Grace" and MTV's "Awkward."
Header image via Ryan O'Connell's Facebook page.
Originally published: February 8, 2019