The Ways My Sister Supports Me That I Don't Always See
---
I've had the same best friend my whole 24 years of life because my best friend also happens to be my twin sister. Growing up, Andrea and I did pretty much everything together. It never seemed to bother her that I had cerebral palsy and it still doesn't. In fact, she is one of my biggest supporters.
Walking in crowds is when I notice her support the most. If I lag behind, she'll ask me if I'm okay and wait for me to catch up. But at the same time, she is constantly pushing me to move forward and do all that I can. Not in a way that is rude or impatient, but in a way that is equal parts compassion and tough love. And somehow it works.
I don't always see her other ways of support. She fields questions about my CP from people who, I guess, don't want to offend me. They are curious and that's okay, but I'd rather them ask me personally. And I know she's said that to them because she knows that's what I want.
She defends me when people voice their opinions about my disability. Everyone seems to have them. How I SHOULD act. What I SHOULD feel. What I SHOULD do. Some I agree with. Others not so much. She sets them straight and reminds those people that I have a disability, but it is not who I am.
She's my friend, my cheerleader, my defender and I love her for that. Sometimes I may be a few steps behind, but you can bet that she'll be right there with me, cheering me on and pushing me to be the best that I can be.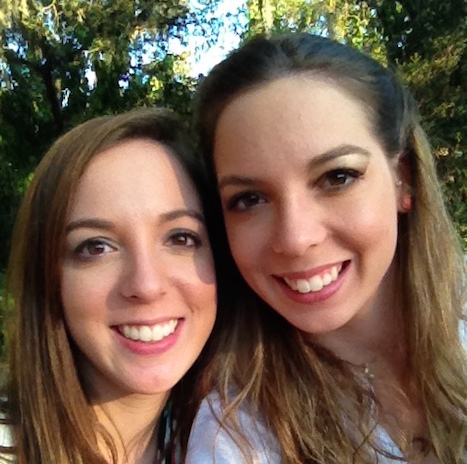 The Mighty wants to read more stories about siblings, whether it's your favorite memory or a tough moment that taught you something. If you'd like to participate, please send a blog post to community@themighty.com. Please include a photo for the piece, a photo of yourself and 1-2 sentence bio.
Want to end the stigma around disability? Like us on Facebook.
And sign up for what we hope will be your favorite thing to read at night.
Originally published: April 23, 2015