The Words That Make Me Question How I Push My Son With a Disability
---
There's a fleeting awareness that materializes from time to time when I think of my amazing kids, especially my son, Bunz, and his friends who have physical disabilities. It's not exactly a comfortable awareness. If it were, I would invite it in more often. But it's fleeting and thank goodness, because it makes me question every parenting move I've ever made.
I noticed it again yesterday afternoon as I walked with Bunz through the corridors of our local child development center. Bunz has mild cerebral palsy and is an extremely picky eater due to sensory, gastrointestinal and muscular issues. We were late for his weekly visit with a feeding therapist and I couldn't help but urge him to move faster as we rushed toward the therapy room.
Along the way, we passed a little girl around his age, brown pigtails bouncing as she knelt on the floor in front of a walker. Her mom, or maybe a female therapist, sat on the floor beside her. From my hasty glance, it seemed the girl was learning to push the walker down the hallway.
As we hurried past, I glimpsed at her face in tears. "It's too hard! I can't do it!" she wailed.
"Laura," the woman said. "Look at me. You can do this. You're already doing it! Let's give it another try."
There.
Those words.
How many times have you heard those same words from a coach, a birth doula, a best friend or a partner? "Look at me. You can do this."
Throughout my life, those words have propelled me past countless fears and perceived shortcomings. At age 5, when my father swam with me past the ocean breakers. At age 10, when I called home on the first night of sleep-away camp. At age 15, before my first-ever cross country victory. At age 30, during the birth of our first child. At age 35, when I contemplated a career change.
Those are words of endurance, perseverance and determination. And these kids have those qualities in spades.
In that moment, I became suddenly, terribly aware that when we run a race, give birth without anesthesia or change careers after collecting various graduate degrees, that's our decision. We elect to put ourselves through hell and back for a desired benefit. We sign up for that.
These kids don't sign up for this.
What does that say about us, their parents? What are we supposed to do every day when our children are afraid or trying their hardest? Who are we supposed to be for these kids?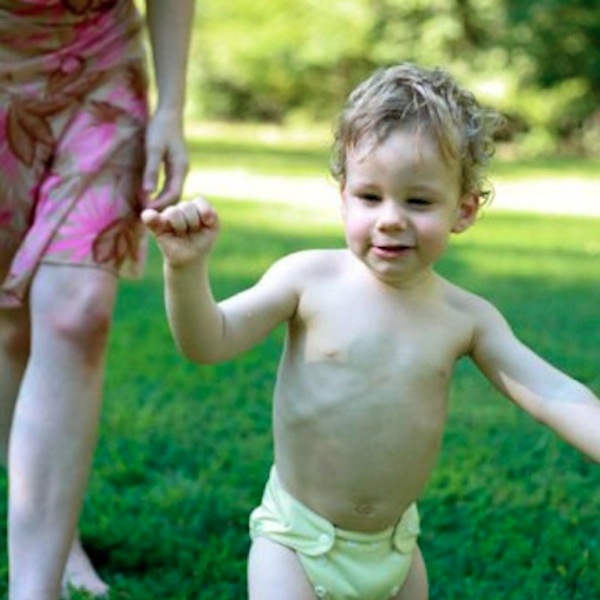 Whenever I have these moments of awareness – whenever it hits me just how hard Bunz must work to meet my expectations – I start to question my role as his parent.
Who am I to push him so hard? How dare I insist that he wake up every day and enter this race? Who am I supposed to be for him?
Well. I've given this some thought, and here it goes:
I am his cheerleader, his coach, his advocate, his mom. I am the woman who believes in him most. Together with his father, I will give him space to fall, to fail, to stand up and try again as he works toward independence.
I am the one who sees him as whole, perfect, complete. I see his light, his darkness, his weaknesses, his strengths. I see all of him. I see him and I believe in him. Unconditionally and without exception, I believe.
A version of this post originally appeared on Team Bunz.
The Mighty is asking its readers the following: What's one secret about you or your loved one's disability and/or disease that no one talks about? If you'd like to participate, please send a blog post to community@themighty.com. Please include a photo for the piece, a photo of yourself and 1-2 sentence bio.
Want to end the stigma around disability? Like us on Facebook.
And sign up for what we hope will be your favorite thing to read at night.
Originally published: May 19, 2015