What I Wish the People Who Stop and Stare at My Son Understood
---
My oldest son, Jeshua, is 14 and has special needs. He was born prematurely, had chronic lung disease and had a G-tube placement at the age of 1 and a half. He's been through countless surgeries and procedures in his first few years. When he was 4, we discovered he has cerebral palsy.
For years, Jeshua has always been the object of someone's attention. From the time he started using a walker, everywhere we went people (children mostly) would stop what they were doing just to stare. I hated it, but I knew that they (the children, that is) didn't know any better. I don't know what intrigued or scared them most: the disfigurement of his legs or the grunts coming from his mouth.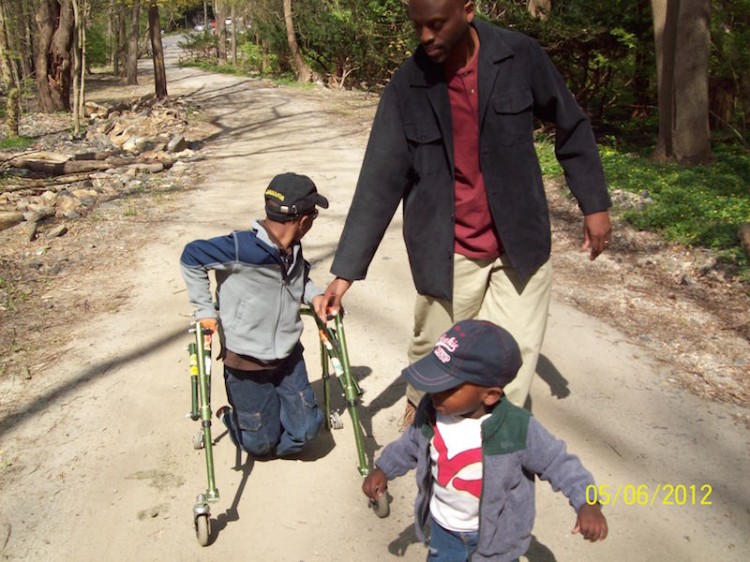 His first day of school was just the same. I remember when I took him to the first school he attended after leaving Early Intervention, I was so nervous but excited. We walked into the building; I could hear the children chattering in the hall. When I opened the door to let in Jeshua, the hall got extremely quiet. I swear you could hear a pin drop. We walked about five doors down to his class; no one said a word until he entered his room. That was the longest walk of my life! And that went on just about every day that entire school year.
Now he's 14 and had orthopedic surgery last year. He still gets those stares and children halting in their tracks when they see him coming. It bugs me because I don't want people staring at him like that. To me, Jeshua is just like any other child. The only difference is he needs some assistance to walk and he talks with his hands.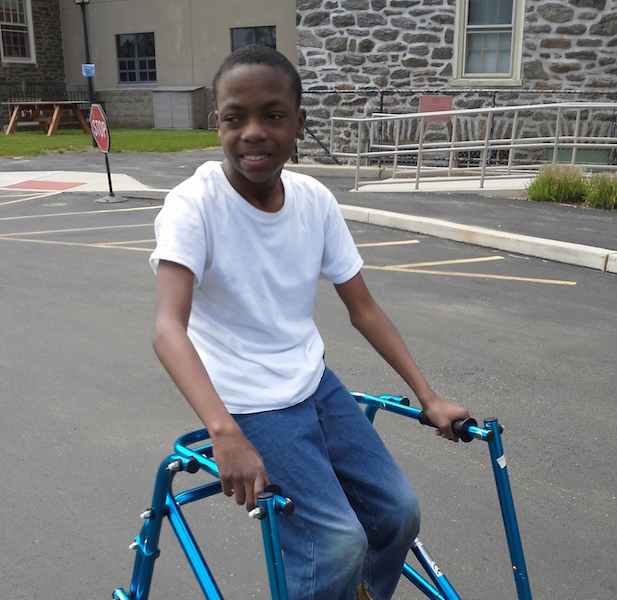 I wish people who stop and stare knew automatically he was a child with special needs, but I know only I can tell them that. Would they understand? Maybe some would and others would not. I wish I could tell them, "Please don't look at my child like he's a monster. He looks just like any other child. He likes to play and laugh, like other children. He just needs extra attention."
The thing I love most about my son is his laugh; it comes straight from his belly. Whether he's laughing at something or somebody being silly, you can't help but laugh with him. He has a love for trains and he watches "Thomas & Friends" as often as he can.  He gets so excited watching the trains crash. He also has a little brother, Jabari, who helps him with his milestone moments. Since Jabari has started learning things himself, Jeshua has been learning those things, too. Just recently he has learned how to button his pants. He's learned how to put his shoes on, zip his coat and open packaged foods like, cookies, chips, crackers, etc.
When people look at him, I wish they could see the normalcy of his life. I wish they understood when he yells out, it's more of a reflex than an attention-getter. Some of his grunts and groans are actually words he's trying to pronounce. When he walks, I wish they realized it's not one of those "Bless his heart" moments. There's no reason to feel sorry for us. His condition is not fatal, it's permanent, and we all have lived with it since his diagnoses and will continue to do so.
Now that he's able to stand on his feet, I do take him out more, and it's a lot easier for him to get around. I have to tell myself, "Don't allow your hang-ups about people cause you to isolate your son from being a child. He doesn't care who's looking, so why should you?"
The Mighty is asking the following: Describe a moment you were met with extreme negativity or adversity related to your disability and/or disease (or a loved one's) and why you were proud of your response — or how you wish you could've responded. If you'd like to participate, please send a blog post to community@themighty.com. Please include a photo for the piece, a photo of yourself and 1-2 sentence bio. Check out our "Share Your Story" page for more about our submission guidelines.
Want to end the stigma around disability? Like us on Facebook.
And sign up for what we hope will be your favorite thing to read at night.
Originally published: July 7, 2015