When the Doctor Asked Me Why I Adopted a 'Child Like This'
---
The medical community is one in which we spend an above average amount of time. It's a place I thought would be the most accepting of a child with a disability.
Yet some of the most insensitive questions have come out of the mouths of medical professionals. More often than not, I haven't been prepared with an answer. Those moments truly haunt me even years later.
I had taken my daughter for her well child check-up with her pediatrician. We adopted her when she was 4 years old, and it shocks many people to know that we intentionally selected a child with cerebral palsy. I get it. In a society where the sentiment to a pregnant mom is always, "As long as it's healthy," many can't fathom choosing this special needs life, but we embraced it. 
I was still completely unprepared when, after examining my 6-year-old daughter, the pediatrician turned to me and asked, "So what made you want to adopt a child like this?"
There were many things I wanted to say, but what came to my mind the most was what my daughter heard. In that moment, I was frozen with panic that responding poorly would scar my child forever. 
I wanted to slap the doctor and ask her what gave her the right to do this to me. To imply my child was less than worthy of my love, to put me in defense of not only my judgment, but my devotion left me speechless. Didn't she know how hard it can be to foster attachment and provide security to an adopted child without insensitive questions like this? I mumbled something about how we chose her because we wanted a child with special needs. Whatever I said was completely inadequate. I'd never prepared for a moment like that. I was horrified, angry and sad all at the same time. Hot tears stung my eyes as we left. What gave her that right?
Looking back, I think I overcomplicated things. I wanted to explain how we arrived at the conclusion to adopt a child with special needs. I wanted to explain how I knew that I couldn't change the world, but I had been determined to change one child's world. I absolutely did want a child "like that" simply because its not right for any child to be anything else than loved and cared for. I wanted to tell her how much progress my daughter had made. I wanted her to know how my daughter did so many things people had told her she wouldn't ever do, and she was only 6. 
All of those things didn't sound right to say in front of my daughter, though. I didn't want to explain away why no one else wanted her and defend why I did.  All of those things made her sound like a less than desirable piece of merchandise and she was a living, breathing, perfect child sitting on the exam room table looking at me. 
The question was wrong because what I believe was assumed — that she was less than desirable — is not true. There was never a need to explain why we adopted our daughter, especially in front of her. The reason why we chose to adopt our daughter was not the doctor's right to know.
What I wish I could have said to that doctor was, "Well that's a silly question! We adopted her because we wanted a little girl just like her; we are so lucky! What on earth ever made you decide not to adopt a child like this?"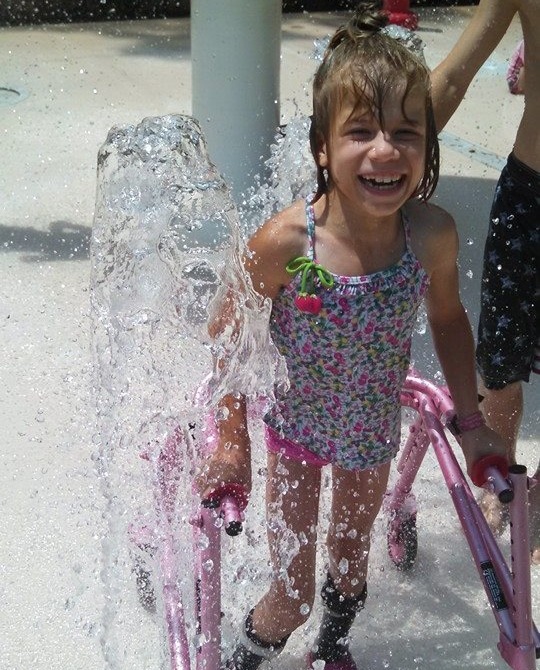 The Mighty is asking the following: Describe a moment you were met with extreme negativity or adversity related to your disability and/or disease (or a loved one's) and why you were proud of your response — or how you wish you could've responded. If you'd like to participate, please send a blog post to community@themighty.com. Please include a photo for the piece, a photo of yourself and 1-2 sentence bio. Check out our "Share Your Story" page for more about our submission guidelines.
Want to end the stigma around disability? Like us on Facebook.
And sign up for what we hope will be your favorite thing to read at night.
Originally published: June 18, 2015