20-Year-Old With Disabilities Launches WillPower Ties
---
It's important for young people with disabilities to see themselves represented in all facets of life. The story behind how one 20-year-old man with cerebral palsy launched his business, however, proves just how life-changing representation can be.
As Will Howell, who has cerebral palsy, approached high school graduation, he and his family were looking for what he would do next. Howell's dad saw a video The Mighty produced in 2017 about John's Crazy Socks, a sock company started by entrepreneur John Cronin, who has Down syndrome. John's Crazy Socks became the spark that inspired Howell's WillPower Ties.
"We started off looking at this process completely backward," Howell's mom, Melanie, told The Mighty via email. "We started with the mindset: what business can Carey open which would allow Will to participate? It was as if a new world opened up to us when we switched our mindset to what business can Will open for himself?"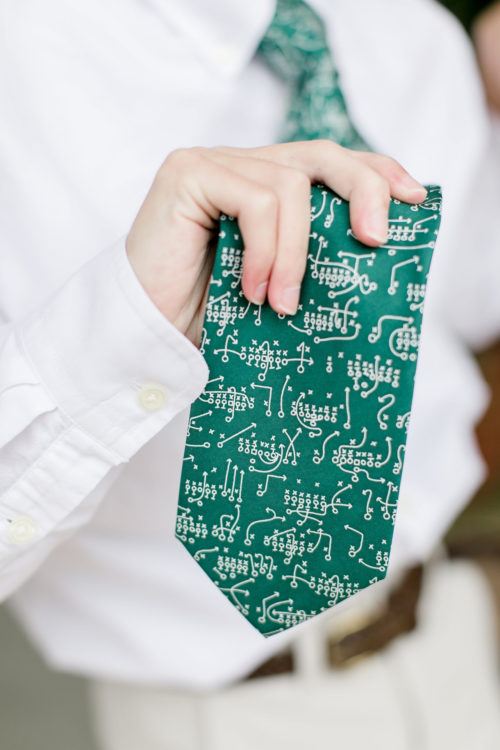 Before launching on Nov. 1, Howell and his family traveled from Atlanta to North Carolina and then to California to solidify the manufacturing for the ties Howell would sell online. His product line currently includes neckties and bow ties made from cotton, microfiber and silk as well as a line of bow ties for dogs. Howell also worked with a manufacturer in California to design a special tie for cerebral palsy awareness, which will be available starting in January 2020. The ties and bow ties range in cost from $24.99 to $70 depending on the style and fabric.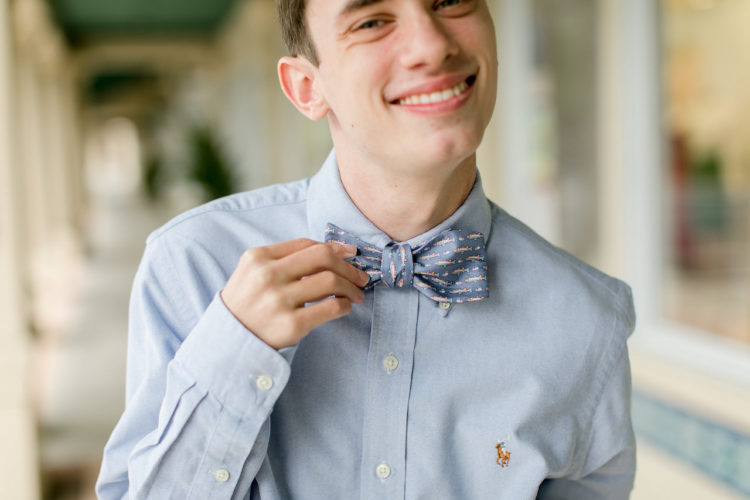 In addition to helping select all the ties included on his website, Howell hand-signs the thank you note in every order while his dad helps him pack up each tie, take them to the post office and print invoices.
"I lay out the ties. I sign the cards. Dad puts them in the box," Howell told The Mighty. "We go to the post office and mail them. Dad lets me print."
Beyond the day-to-day operations, Howell's dad, Carey, also said Howell plays a large role in engaging his customers.
"Seeing the joy on people's faces when they interact with Will overshadows the process of running an online business," Carey told The Mighty. "It is great to see Will involved in the process of packaging inventory and signing the thank you cards, but he just has this power to engage with people that amazes me."
While Howell saw no reason he couldn't start a business, the same can't be said for wider attitudes about disability. For Howell's family, it took seeing the success of John's Crazy Socks to realize the possibilities. Melanie said Mark and John Cronin served as role models for their family and ultimately WillPower Ties.
"It is difficult for people to imagine the possibilities of life if they do not realize they have choices," Melanie said. "[We] may not have realized owning a business was an option for Will if it had not been for John Cronin. Society needs to see people with disabilities leading full and happy lives."
As WillPower Ties grows, Howell hopes to employ other people with disabilities, just as Cronin from John's Crazy Socks does. He also wants to raise enough to provide the mobility nonprofit AMBUCS with the funds to purchase 12 Amtrykes, an adaptive bike, each year. And most of all, Howell said his biggest goal is to "just sell ties!"
"Ties make me happy," Howell said. "They make me feel proud and grown-up."
Learn more about WillPower Ties and how to purchase on the company's website.
Images via Lindsay Stewart
Originally published: January 13, 2020