The 4 Words No One With a Disability Wants to Hear
---
I was at the gym in a group class with a wonderful instructor and a great bunch of women. Cardio, abdominal exercises and strength training were standard in our hour-long sessions, three times a week. It's definitely not for the faint of heart. I have mild cerebral palsy, but I could do almost everything, modifying when needed.
At the end of class, a woman asked if I drive to the gym.
"Yes, how do you think I got here?" I answered. I wasn't being rude — it was a natural, knee-jerk response. I couldn't understand why someone who just witnessed me kicking butt, and praised my effort, would question my ability to drive.
Then, she added the four words no one with a disability wants to hear: "You do so well."
This meant-to-be complimentary phrase made me smile and cringe simultaneously.
I do love compliments and I'm thankful when people try to be nice. However, complimenting me in this way exacerbates the bigger issue: Society doesn't expect adults and children with cerebral palsy — or any other disability — to do well. People with disabilities are often perceived by their non-disabled peers as broken, damaged and less-than. Maybe if we weren't thought of as tragic souls dealt a hard hand, we wouldn't have to try so hard to prove what we can do.
Everyone experiences limitations in one form or another. Some, like cerebral palsy, are on display all the time. Others aren't as visible. But unless you have a physical disability, it's impossible to know how it feels. I don't expect you to know.
But the "you do so well" compliment doesn't fully resonate with me. I silently ask: "Why shouldn't I be doing well?"
Thankfully, I can drive and take care of myself. Many people with cerebral palsy cannot, making life much more challenging than it is for me. I'll never know life in a wheelchair or have spasms that cause me pain. It's possible I've said something similar to "you do so well" to others with a disability, not intending for it to be cringeworthy, yet feeling they're doing well all things considered. So I understand that's probably what people mean when they say those words to me. The problem is it still stings.
Cerebral palsy does not define me. I'm grateful for my sharp mind and strong body, and I'm much more than my disability. I'm an author, caregiver, disability advocate and a writer. There are many of us who do extraordinarily well. We aren't suffering. We live with our limitations. Our drive and passion propel us to achieve greatness, in big and small ways. It's society that has a long way to go regarding how the disabled community is identified. It's time to change the common opinion. We are capable! My hope is that we shift our mindset, choose our words wisely and do our best to see the person, not the disability. When that day comes, I'll proudly say, "You do so well," to all of us.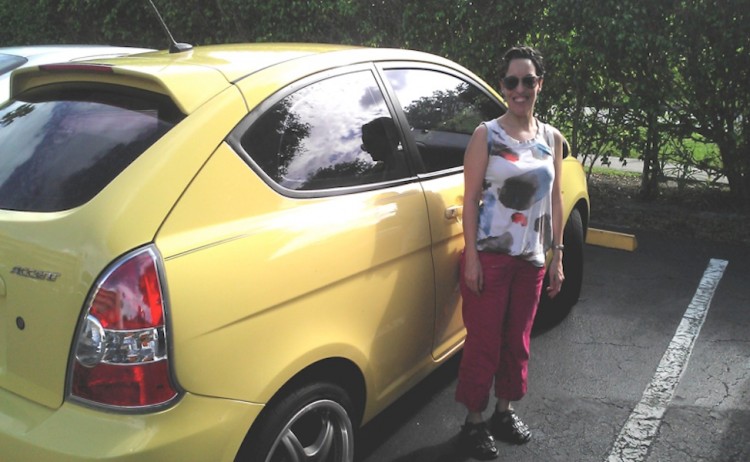 Originally published: June 25, 2015