The Conversation I Had With My Daughter About Heaven That Left Me Stunned
---
If there is such a thing as thriving in hospice, we are witnessing it.
My 4-year-old daughter, Julianna, has a severe neuromuscular disease. Though her body continues to get weaker, Julianna's mind and spirit are bright, sharp and lovely.
Last year was a desperate campaign against her disease, but now we are in a sort of truce. No hospitals and no emergencies —  just blessed, sweet time with our Julianna.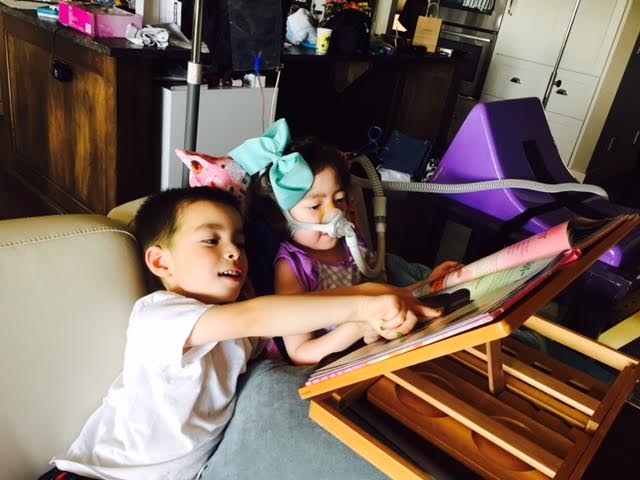 Part of me thinks this will last forever. I want it to last forever. Julianna talks nonstop — she tells stories, makes us laugh and argues with her brother. She is just like any other 4-year-old girl.
But the conversations we have bring me back to another reality.
Last night we had another one that left me stunned. These talks are hard to believe, even for me. Our daughter continues to show us how to live and hope, even while facing the unthinkable.
Julianna: I'm scared about dying.
Me: That's normal, Julianna. You're just like me — everyone is afraid of dying. Julianna, are we talking about heaven too much?
J: No. I like heaven.
Pause.
J: Mom, can you tell me about the angels?
M: What about them?
J: Will the angels take me to heaven?
M: Yes, I think so.
J: Why does God send angels?
M: I think He sends them so we're not scared. Did you know God loves you even more than Daddy and me? You know how we said you'll never be alone? God is the same way — you will not be alone, and you will not be scared. I know this is true.
J: Will you miss me?
M: Yes. I will miss you so much. I'll be really sad. But I'll come join you one day.
J: Will I die in heaven?
M: No, we only die once. We get to live in heaven forever.
J: Good. I won't die in heaven. When you die, will I come to get you?
M: I don't really know how it works, Julianna. But I think you will be the first person I see when I get to heaven. And I'll be so happy.
J: Do you want me to stand in front of the house, and in front of all the people so you can see me first?
M: Yes. I'll be so happy to see you.
J: Will you run to me?
M: Yes. And I think you will run to me too.
J: I'll run fast! (then she shook her head back and forth to show me how fast she will run).
M: Yes, I think you will run so fast.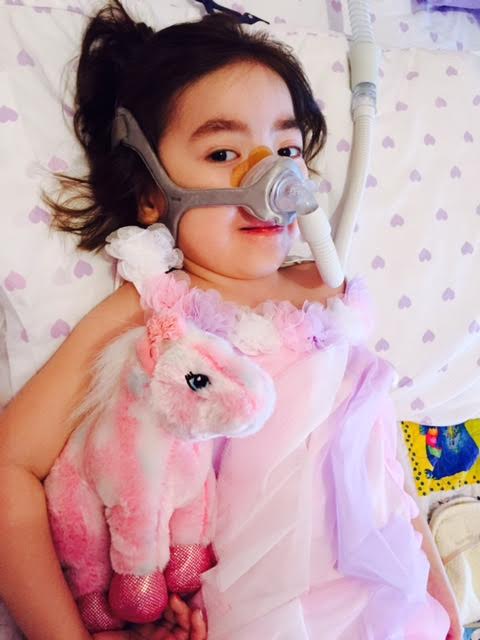 Related: My Daughter Wants to Choose Heaven Over the Hospital
The Mighty is asking the following: What's one unexpected source of comfort when it comes to your (or a loved one's) disability and/or disease? If you'd like to participate, please send a blog post to community@themighty.com. Please include a photo for the piece, a photo of yourself and 1-2 sentence bio. Check out our "Share Your Story" page for more about our submission guidelines.
Want to celebrate the human spirit? Like us on Facebook.
And sign up for what we hope will be your favorite thing to read at night.
Originally published: June 17, 2015