How We Make Our Own Hope Amidst an Ultra-Rare Charcot-Marie-Tooth Diagnosis
---
Each time I turn into the hospital campus where my daughter receives much of her care, we take a right onto "Hope Avenue." I've made this turn more than a hundred times over the past 11 years. Seeing that word hanging up there can sometimes feel comforting, but mostly it feels like a cruel joke, the stark-white letters jeering at me with each arrival. My husband and I have been witness to years of watching our youngest daughter experiences an unrelenting, deadly disease. No treatment. No cure. No hope.
A little over a year ago we received the news that our then 10-year-old daughter, Talia, had an ultra-rare form of Charcot-Marie-Tooth disease: CMT Type 4J (CMT4J). With only 22 known cases in the world, we had difficulty finding any current research. There were no clinical trials. What little we did find described CMT4J as being similar to ALS and potentially fatal in most cases.
The process of CMT4J lies in a mutation in a single gene — the FIG4 gene on chromosome six. A mutation results in the loss of a critical protein, causing a proliferation of bubble-like vesicles that build up like garbage within the cells. The "garbage" overwhelms the cells, causing them to die, taking with them the protective covering on nerve cells, known as the myelin sheath. Nerve-muscle connections die, which results in progressive weakness. CMT4J can cause paralysis to the limbs, weakness to the trunk and respiratory muscles and those involved with swallowing or chewing. Joint deformities and chronic dislocations can occur, often requiring multiple surgeries. Scoliosis, an abnormal curvature of the back, is common. Less commonly, sensory issues can occur, causing either pain or loss of touch.
A health care provider myself, I found it incredibly difficult to wade through the few case studies we did find. It did seem there was a high degree of variability in the way CMT4J presented, something common to many rare diseases. Our girl had lost the ability to walk. Shortly thereafter, her right arm began to grow increasingly weaker, to the point where she could no longer lift it from her side, could no longer feed herself, hug or high-five.
We were told there was nothing to do. We watched it rapidly progress to her other arm as well. She had already lost much of her core, chest and neck strength after a surgery a few years earlier. She could no longer turn over in bed or sit up by herself from lying down. Research suggested that breathing and life-threatening respiratory compromise was likely to follow. "How does one do this?" I thought. My medical training had taught me there was nearly always something to be done. How could there be nothing?
Rare disease diagnoses often involve years of missteps and wrong turns. And often when a diagnosis finally does come, the devastating reality of its clinical path — and that no treatment exists — can be even more difficult to take than no diagnosis at all.
CMT4J is one of the rarest of rares. But there did seem to be some research out there. Someone was interested in it. We quickly set out to find those people, ultimately discovering that, in fact, one of the lead researchers in CMT4J truly believed there was, indeed, a cure. A cure?! We had journeyed for the previous nine months hoping to find someone or something that could help our daughter. But a cure? Did we finally have some hope?
The suggested cure was with gene therapy that could halt and even reverse the effects of CMT4J. But we would quickly learn it was something we would need to develop and fund ourselves — or wait eight, perhaps 10 years for researchers to take on. Talia didn't have that kind of time.
With no time to lose, we contacted parents of other children who had formed rare disease foundations. We quickly formed a foundation, CureCMT4J, modeled our approach to gene therapy after their own and began to tap our friends and family members in an effort to create a team of experts to help us down our path. Shortly thereafter, we recruited and gathered a team of clinical and research experts — those who knew the most about CMT4J or the FIG4 gene mutation that caused it. Much to my surprise, most of them not only agreed but were enthusiastic and willing to hear our plea to reach a small clinical trial in the shortest time possible.
In three short months we had our team. These incredibly smart and generous researchers hailed from Vanderbilt University, Johns Hopkins, the NIH, University of Michigan and the University of North Carolina at Chapel Hill. We met and agreed upon the path toward a treatment or cure with gene therapy. We would learn, serendipitously, that our pre-clinical work — the science we needed to prove in mice before going on to humans — would all be covered under an NIH grant with our researchers at Jackson Labs.
And during that time we watched our daughter grow weaker. She went from using a little, yellow walker to using a wheelchair. She went from giving high-fives and hugs to her beloved teachers and classmates at her school to not being able to lift her arms off her chair. She spent her 11th birthday party with friends sitting quietly, half-smiling at the jokes of her friends, all the while struggling to breathe but not wanting to tell us.
The irony of working so fast to begin the science is that now it seems we wait endlessly. We wait for our mice to grow and multiply. We wait for the viral vector to be injected in just a few short months. We wait for the much-anticipated data — our proof of concept — to begin to take shape just a few weeks later. And we wait for the necessary funds to be raised to get our girl and others with CMT4J to a small clinical trial.
The $1-3 million price tag parent-driven rare disease foundations have to shoulder themselves to get to a small clinical trial — to save their child's life and other children's lives — is often the greatest obstacle. Ultra-rare diseases seemingly affect so few people that it is difficult to attract pharma and biotech from a financial perspective. But the science — the approach with gene therapy — is translatable to countless other rare diseases.
We've gathered the world experts. They're invested and so excited to be a part of our efforts. The timeline we're striving for is truly remarkable, and they're on board. We have no choice but to move quickly. We are in a race against time and money.
These days, when I turn right onto "Hope," I don't feel quite as intimidated by its allure. I can safely say that in addition to Hope, we have science and expert researchers to get us through this. I take a deep breath, keep moving forward, and hope that we can get there in time.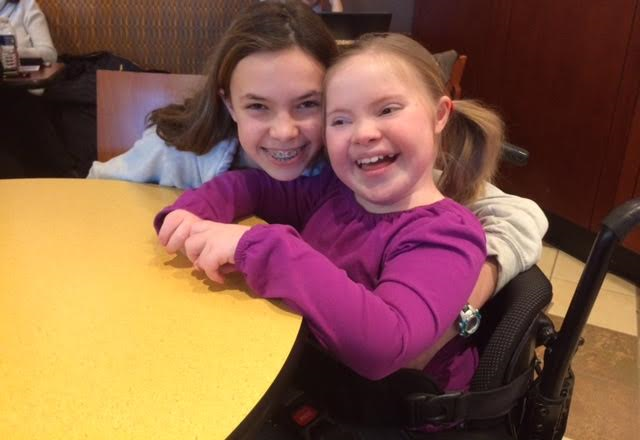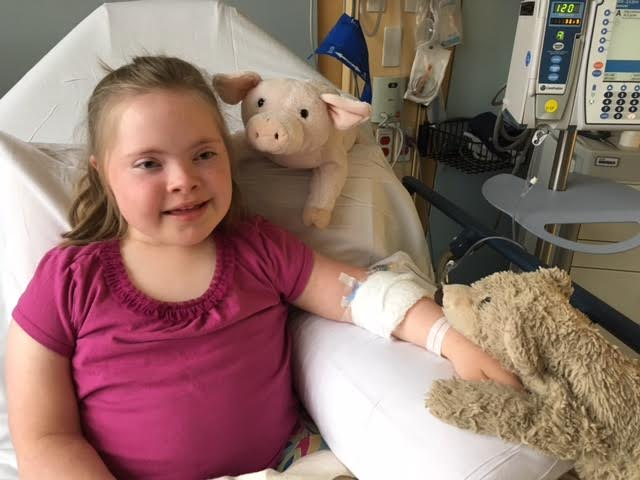 We want to hear your story. Become a Mighty contributor here.
Originally published: April 25, 2017