The Importance of Finding Others Who Share My Rare CMT2C Diagnosis
---
When I was growing up, I never met or knew of anyone who shared my neuromuscular symptoms and possibly shared my then undiagnosed disorder. I was deeply involved with the neuromuscular community, and was always on the lookout for others who might share my vocal cord paresis, clubfeet and unique pattern of severe leg weakness vs. unusual upper body strength at summer camps, social gatherings and advocacy events. I was always hopeful for a future treatment, but without a diagnosis and community of others who shared it, I knew it would be impossible.
I always craved that connection with others who understood my specific experiences, but I didn't realize how much of an impact connecting would have until it finally happened when I was 36 years old. I didn't know if I would ever find my true diagnosis; my friends, family and I affectionately called it "Steffi disorder," and I moved forward hopeful I would find it, but accepting it was a hope that may never be realized. I have lived a wonderful life, with loving family, incredible friends, academic and professional success and an amazing husband – but there was a little part of me that was always yearning.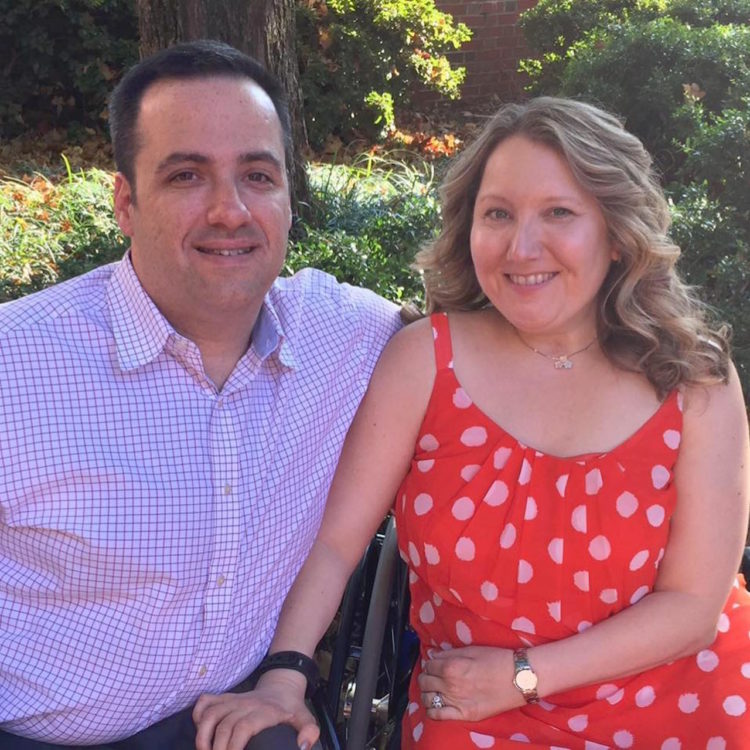 When I finally received genetic confirmation of my diagnosis of a TRPV4 hereditary neuropathy called Charcot-Marie-Tooth type 2C (CMT2C) in 2014, I set out to find others who share it. I realized my disorder is ultra-rare and newly recognized; I was shocked to find little information out there, and no specific community organized yet to bring us together. If it didn't exist yet, I was determined to make it happen.
I started reaching out to advocacy groups, searching social media and posting in forums – and when I found a few others who had been recently diagnosed, started a Facebook group specifically for the TRPV4 hereditary neuropathies so we could share experiences and join forces for advocacy. The group has been slowly growing, and we now have 20-some members who share our diagnosis. It has been life-changing.
To have someone say "I've been there," or "my child has been there" and "I understand exactly" has been so gratifying. It seems like such a basic human experience, but when you live with an ultra-rare disorder, it can take years, even decades, to hear – if at all. I feel so incredibly fortunate to have found others with CMT2C and other TRPV4 hereditary neuropathies; it has given me unexpected joy and momentum toward advocacy to raise awareness and push for research to find treatments.
I've found my tribe, now know exactly what I'm working toward, and I am not looking back!
Learn more at the Hereditary Neuropathy Foundation.
We want to hear your story. Become a Mighty contributor here.