Why Quitting Doesn't Mean Failure in My Life With a Disability
---
Quit? That's terrible advice, right? We have been told again and again that never giving up is the motto that should drive us. Pshaw! I am here to help you embrace the power of quitting!
My name is Cathy and I have a genetic neuromuscular disorder with the  most ridiculous name you've ever heard — Charcot-Marie-Tooth disease. It has nothing to do with teeth. Tooth is just the unfortunate name of one of the doctors who discovered it. Having this disease means I wear leg braces and sometimes use a wheelchair. This is my cat Kiki, by the way. Isn't she adorable? Now, back to quitting.
I have quit many things because of CMT. Some were hard, like quitting my job as a Montessori Early Childhood Educator. I have a desk job now. Some things were easier to quit, like frequent housework or doing all of the grocery shopping myself. The "never give up" mindset can sometimes be harmful, especially to those of us with disabilities.
Quitting can be powerful! I quit hiking and took up boating. I quit playing kick drum and handed it off to my bass playing husband. I quit doing all of the cleanings and hired a maid quarterly. I quit doing so much theater in favor of smaller theater projects. I quit torturing myself at malls and bought a really nice wheelchair. I quit doing so much myself and asked for help.
I bought these letters to create this word and put them in my dang house. Because quitting is OK. As things get harder physically, I can quit what is not working for me and feel like a success. Quitting is not a failure. It is progress.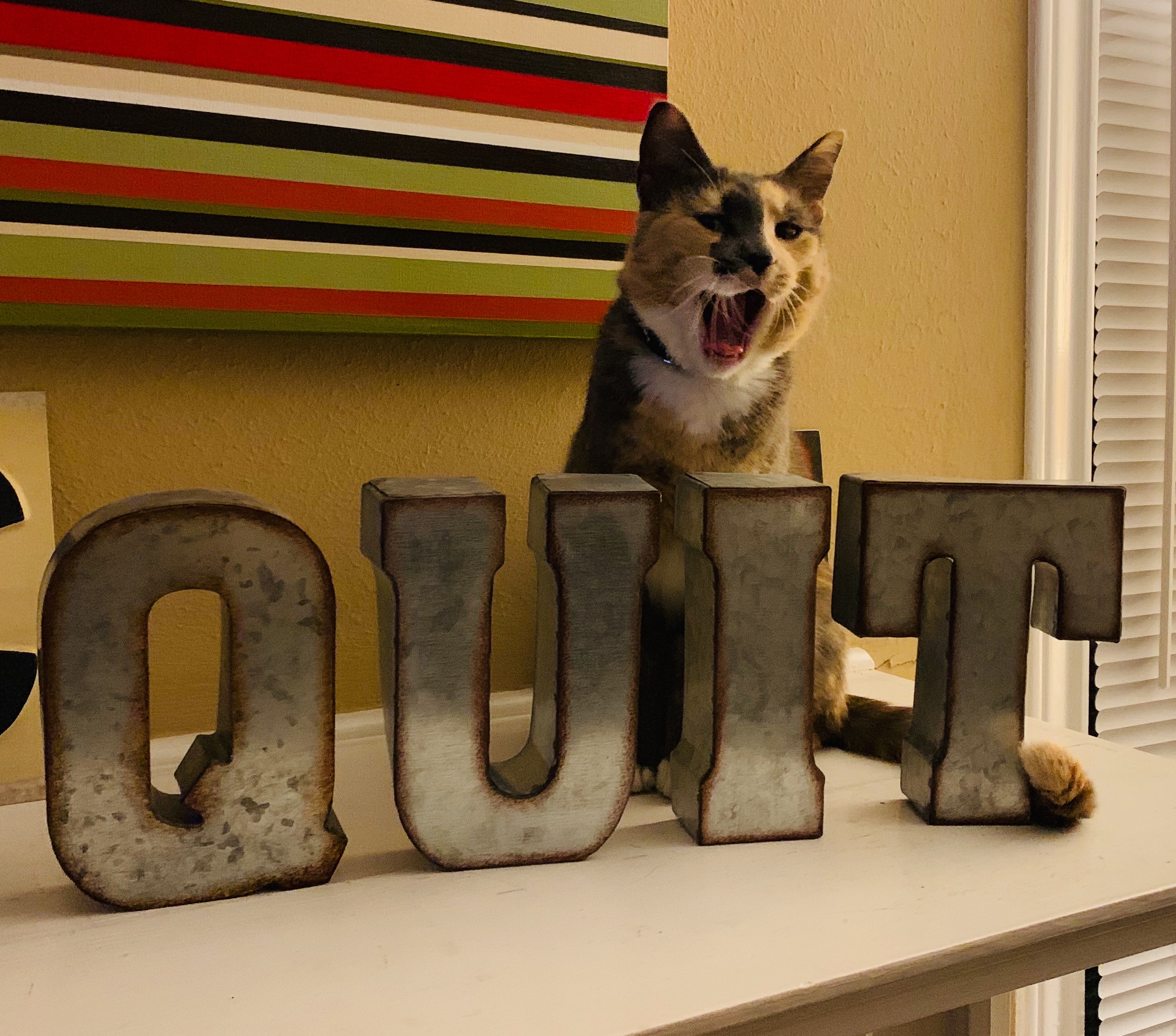 Originally published: March 4, 2019