The Choice My Sick Daughter and I Make Every Day
---
In the tumor/diseases world, you'll sometimes hear the mantra, "I'm not as strong as you think."
But actually, I am.
I don't feel happy I know this. I don't feel superior. This isn't a level of mom-hood I feel everyone should need to achieve. But I do feel that strong.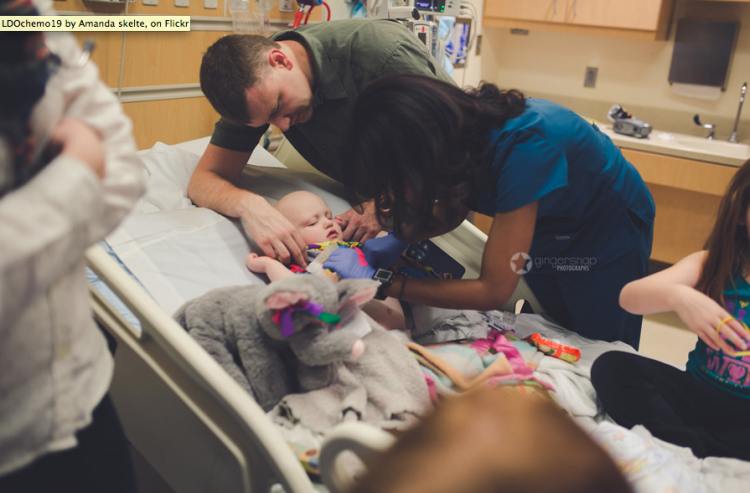 When I hear bad news, news that rocks my world, I still have to change diapers and put babies to bed. I still have to make dinner and do laundry. Because those things matter, too. I have other children. I have a family that needs me.
When Reese had inpatient chemo and would puke on me in the night, I still have to change my clothes and get back into bed. And I don't do that because I have to. I do it because I want to. That's why I planned ahead and packed extra clothes.
There was a time I would read other people's blogs. When I followed other families and thought, how? How do they do it? Then, it became us. Then, I understood.
Being strong doesn't negate emotion. It doesn't mean there isn't a heart pounding, gut-wrenching fear that can hit at any point in time. It doesn't mean my faith doesn't waiver. It doesn't mean sometimes life seems unbearable.
But life is about choosing your moments. I choose to focus on happy ones. I choose to make the best out of any situation and I choose to be strong. It means looking at today, instead of worrying about the future.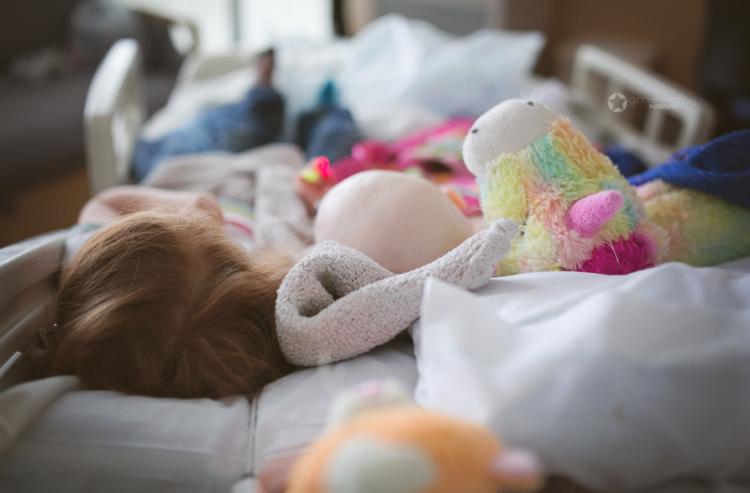 But at the end of the day, I'm not the one who puts on the "bubblegum" mask to go to sleep, possibly waking up in pain. I'm not the one who doesn't understand why they have to go to the doctor so much when their siblings don't. I'm not the one who feels sick or wants to sleep after chemo. But this does not define her. It does not define our family. It's merely part of our journey. It's a chapter that's long and hard. If I could choose my adventure, at times I would have picked another page. But along the way, it taught us how strong we can choose to be.
Don't forget where they learned that, though. You showed them the way. You showed them how to still get ready for dance class or go to school on good days. You taught them to have faith or see the silver lining. They got a lot of that from you. She will go to kindergarten next year and feel, without a doubt, the same as everyone else. Her brain tumor is an afterthought, a footnote. Her bald head, last year in preschool, was nothing more than a hairstyle. Her AFO boot is simply a different shoe.
We teach each other. I am strong because Reese is stronger. Her happiness reminds me every day is a good day. She is happy because she knows she is loved. I show her when I'm happy. I show her when I'm sad. I'm open with my emotions because she knows how utterly and absolutely loved she is when I do. I also don't hide the worry or fear. She deserves that — for me to be honest. She is always honest with me.
"I don't think I could be as strong as you…"
Maybe not. I hope you never have to find out.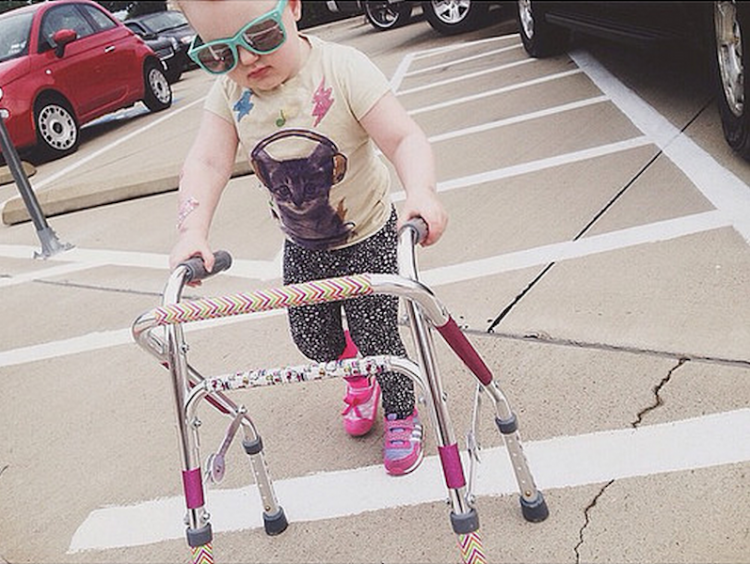 A version of this post originally appeared on This Year's Love Will Last. 
The Mighty is asking the following: What's one commonly held opinion within the community surrounding your disability and/or disease (or a loved one's) that doesn't resonate with you? If you'd like to participate, please send a blog post to community@themighty.com. Please include a photo for the piece, a photo of yourself and 1-2 sentence bio. Check out our "Share Your Story" page for more about our submission guidelines.
Want to celebrate the human spirit? Like us on Facebook.
And sign up for what we hope will be your favorite thing to read at night.
Originally published: June 29, 2015