12-Year-Old Childhood Cancer Survivor Shaves Head to Raise Awareness
---
St. Baldrick's Foundation is a childhood cancer charity funding the most promising research to help find cures for kids with cancer. 
For the Mallory family, hope is a curly-haired 11-year-old girl named Lily.
In 2008 at the age of 3, Lily was diagnosed with two cancers — an adrenal cortical carcinoma and a sarcoma in her leg. Years later her mom was diagnosed with two cancers, too — breast cancer and sarcoma in her arm. The breast cancer has since metastasized to her bones, lungs and brain.
"There's only so much you can do, but you could always be that one. You could be the Lily that defies all the odds," said her mother, Jennifer.
Lily is a childhood cancer survivor in a family diagnosed with Li-Fraumeni syndrome, or LFS, an inherited genetic condition which makes those who carry it highly susceptible to cancer. With this rare syndrome, a DNA mutation turns off the body's natural ability to suppress tumor growth.
Adrenal tumors are commonly seen in people with LFS, as is breast cancer, sarcomas and brain cancer. Lily's grandfather, uncle and great-grandfather all died from brain cancer, while her great-aunt was diagnosed with breast cancer. Cousins were diagnosed with cancer, too.
Lily's cancer fight
When Lily was 3 she started going through puberty. So Jennifer took her daughter to the doctor. That's when they found the adrenal tumor and the cancer in her leg. Lily was rushed into chemotherapy treatment.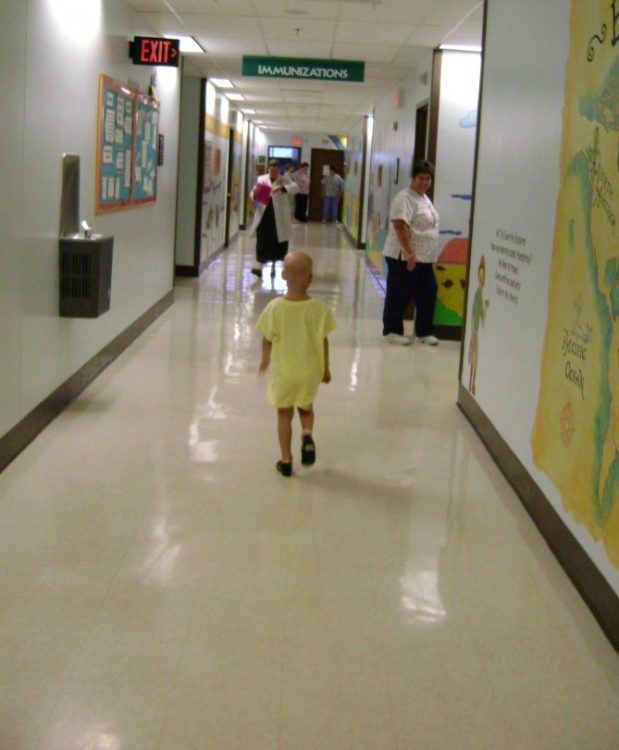 The 12-year-old doesn't remember her cancer treatment. She remembers the good things — like the hugs she shared with her clinic buddies. She remembers bringing her tap shoes to clinic and tap dancing to an audience of nurses. The nurses used to load their phones with music before Lily arrived, just for her to dance to.
"She did amazingly well. It's one of those things you go through with kids and you have no idea how strong they are until something like this happens," Jennifer said.
Lily was so young during treatment that she doesn't even remember how sick she got from the chemo.
"Lily is such a funny character," Jennifer said. "She had the flu once a few years ago and she was throwing up and throwing up, and she just looked at me and she's like, 'I have never thrown up like this before.' I was looking at her going, 'You're kidding, right?'"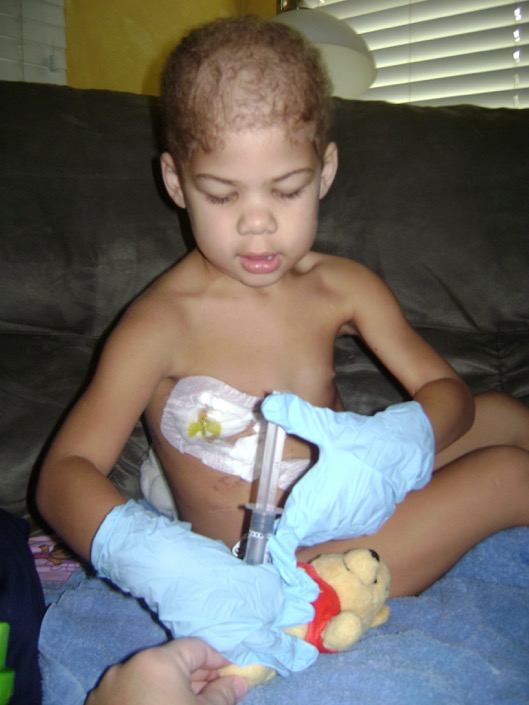 Lily's shaves for St. Baldrick's
Lily is acutely aware of LFS and her childhood cancer. She knows that cancer survivorship comes at a cost and she will likely face long-term effects and complications from her treatment. But she doesn't let the knowledge crush her. She wants to raise awareness.
That's why she shaves for St. Baldrick's.
"I didn't really want children to be sick and feel as sick as I did. I wanted them to go and have fun and run around and live their life," she said.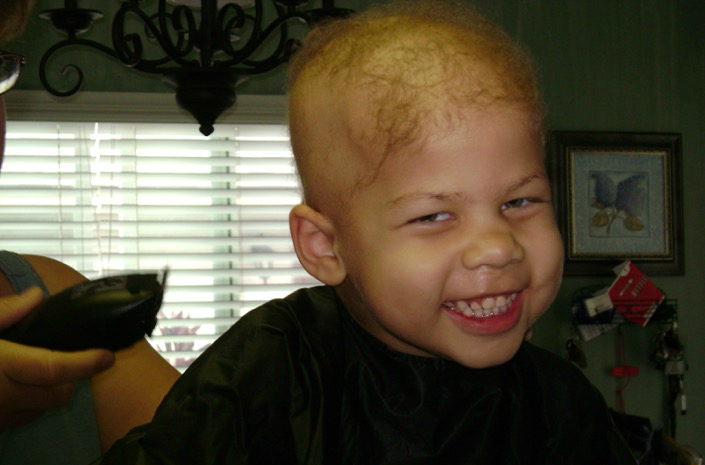 The first year she shaved, in 2014, Lily went under the clippers in honor of her mom, who is an ardent supporter of childhood cancer research.
"When kids are getting cancer, there's something there that's wrong," she said. "So, I know on a basic level that figuring out what's going on with kids is going to help everyone in the long run."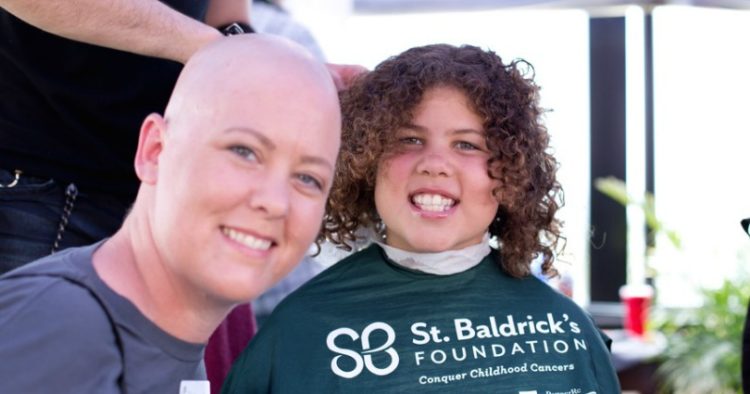 Jennifer wasn't sure how she'd feel to see Lily without hair again, but seeing Lily's determination to help softened her to the idea. Jennifer had lost her own hair to cancer treatment, so the two were twins up on the stage — though not for long, Jennifer explained. Lily's hair grows like a weed.

"I was really excited," Lily said of the Honolulu head-shaving event. "As they shaved, I felt air coming through and it felt all nice. It was actually a win-win. Raising awareness of childhood cancer research and also not sweating so much with that mop of hair."
Last year Lily raised a whopping $6,000 in honor of two friends she met in the clinic — Haley and Abriana — who have passed from childhood cancer.
"I loved seeing the shift of her wanting to help other kids. Before, I was always uncomfortable with her wanting to do it for me. But to see her know that other kids like her need this, and for her to want to do that for them, really meant a lot," Jennifer said.
Lily is dedicated to shaving every other year — just long enough for her hair to grow back. To her, childhood cancer is a problem that doesn't get the attention it deserves. "Kids have a lot to live for," she said.
"They're very young and they can live to do great things and make the world a better place," Lily said. "St. Baldrick's is a great foundation because it helps find a cure for them."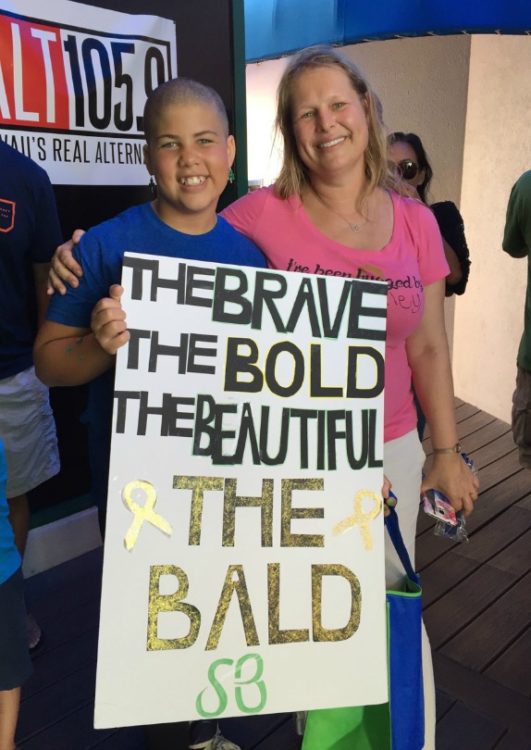 At such a young age Lily has already done great things. She fought. She persevered. In the face of long odds, she survived.
Now, through her example, she's helping others — like her mom — do the same.
This post was originally published on the St. Baldrick's Foundation Blog.
We want to hear your story. Become a Mighty contributor here.
Originally published: August 30, 2017