Our Response When People Ask If Our Daughter Is Playing Doctor
---
May 6 is National Nurses Day.
Our 5-year-old daughter, Sally, has spent so much time in hospitals already in her young age, that it's fair to say she grew up in one.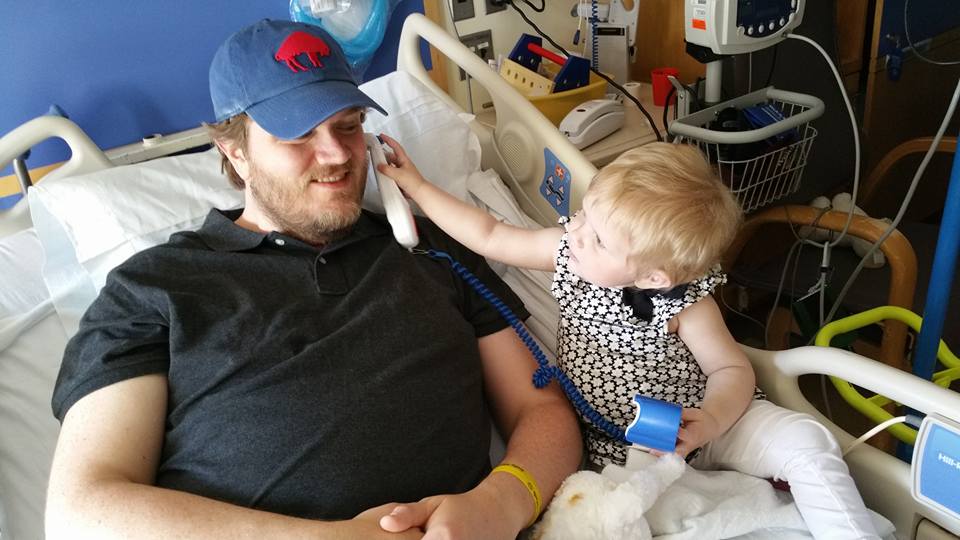 At the age of 10 months she was diagnosed with a rare and aggressive form of infant leukemia. She spent her first birthday admitted in the hospital where she had surgery to have a feeding tube placed in her stomach. For the next two years she underwent intense chemotherapy, sometimes spending three straight weeks admitted. Even when not admitted, we'd spend up to three days a week at the hospital getting treatment and spent many a night in the Urgent Care.
Following cancer treatment, Sally has developed numerous conditions, including epilepsy, caused by the harsh treatment she received to save her life. We continue to spend a significant amount of time at doctors' offices undergoing tests and for an occasional hospital admittance.
Since she has grown up in hospitals, she relates best to what is familiar to her. Unlike most kids, Sally's favorite thing to do is play with medical supplies, and it always has been. Not toys — real medical supplies. You can often find Sally drawing blood from one of her dolls complete with rubber gloves, tourniquet, collection tubes, tubing and safety needles (sans the needle of course). Other times you'll watch her placing a messy pile of EEG leads on baby's head that she herself previously wore. We believe this is how she works through what she endures and experiences.
Every doctor's visit or hospital stay ends with Sally receiving fresh supplies, which live in a bag. This bag goes everywhere with her, including school and even often to bed. When people see her playing with her medical supplies, the first question they almost always ask is, "Are you going to be a doctor one day, Sally?"
My wife and I never skip a beat with our response, "Or a nurse. We love nurses."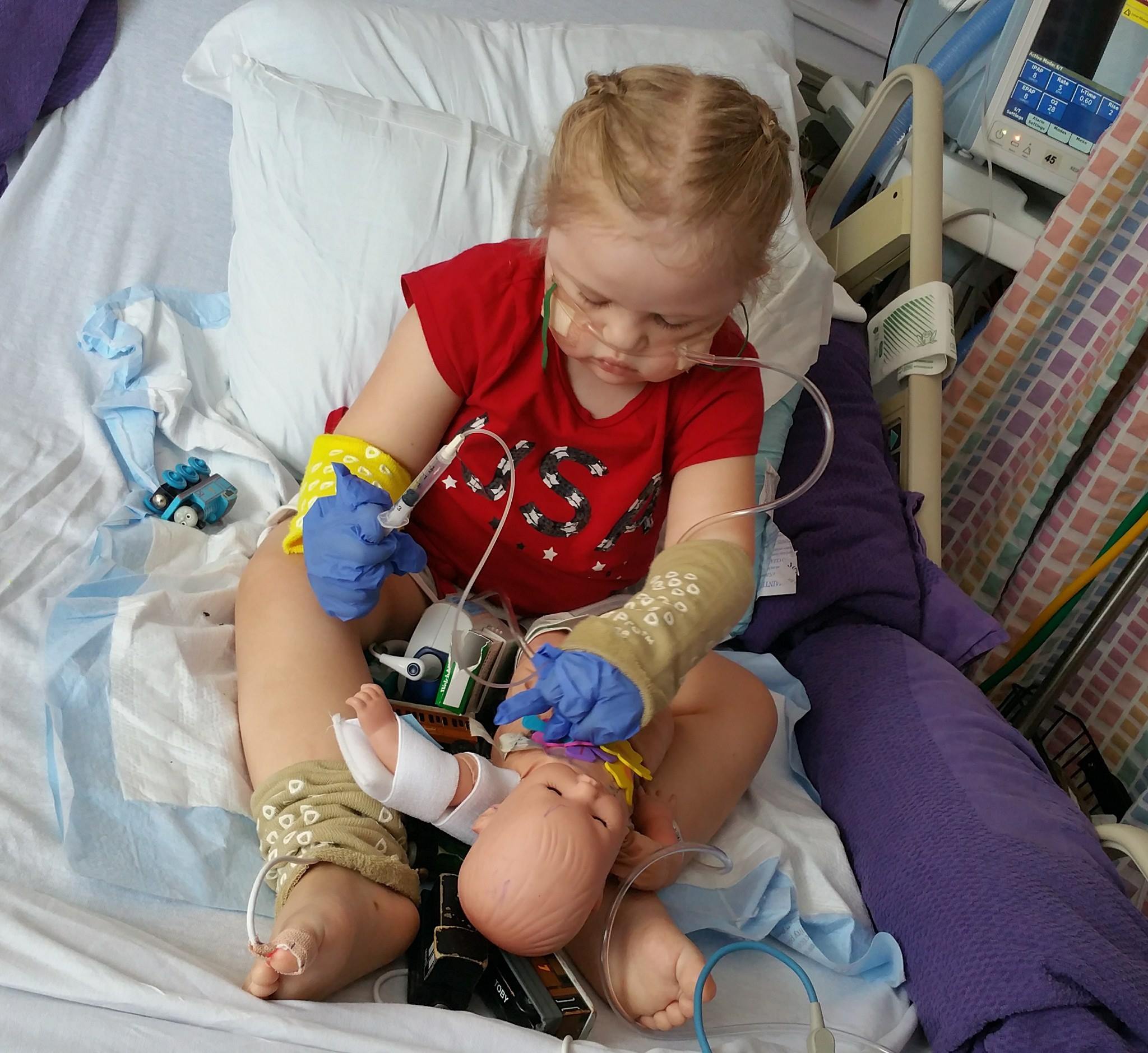 One of the biggest lessons of being "professional hospital parents" (as we've self-deemed ourselves) is that while doctors may draw up the plans, it's the nurses who are in the trenches with you, carrying out and executing those plans. Depending on the doctor, you may only get a few minutes of face time every few weeks (or in some cases even months). Nurses are the ones who finalize the plan with you, give your child chemotherapy, poke them with needles, oversee and give them their medications.
Nurses are the ones who are with you day in and day out during those long hospital stays or days spent in the clinic. Nurses are the ones who get to know your child as a person and are willing to go toe to toe with a resident you disagree with. Nurses are the ones who will sit and play with your child so you can run to the bathroom or grab a badly needed cup of coffee, then proceed to keep playing with them upon your return because they actually enjoy it. Nurses are the ones who will listen to your concerns and give you advice before challenging a doctor. Nurses are the ones who will prop you up when you're down or not be judgmental when they find you crying with fear in the middle of the night. Nurses won't hold it against you when you lose your cool and scream in anger at something they have no control over because they know you need to vent. Nurses are the ones who share in the excitement of you getting to bring your child home from the hospital but share in the sadness when you can't.
Early on in Sally's treatment, I asked one of Sally's primary nurses if she had to put up an emotional wall dealing with kids who may not survive. She surprised me by saying the opposite was true. She treats every kid as if they were her own. When we cry, they cry. When we're happy, they're happy. If you're unable to do that, she said, then you're not fit to be a pediatric nurse.
That comment stayed with me over the years as we've worked alongside so many wonderful nurses, some who continue to be our friends and keep tabs on our little girl to this day. When we transitioned Sally from a cancer hospital to one that can better care for her present needs, we've been fortunate to encounter more wonderful pediatric nurses who exemplify what that nurse told me.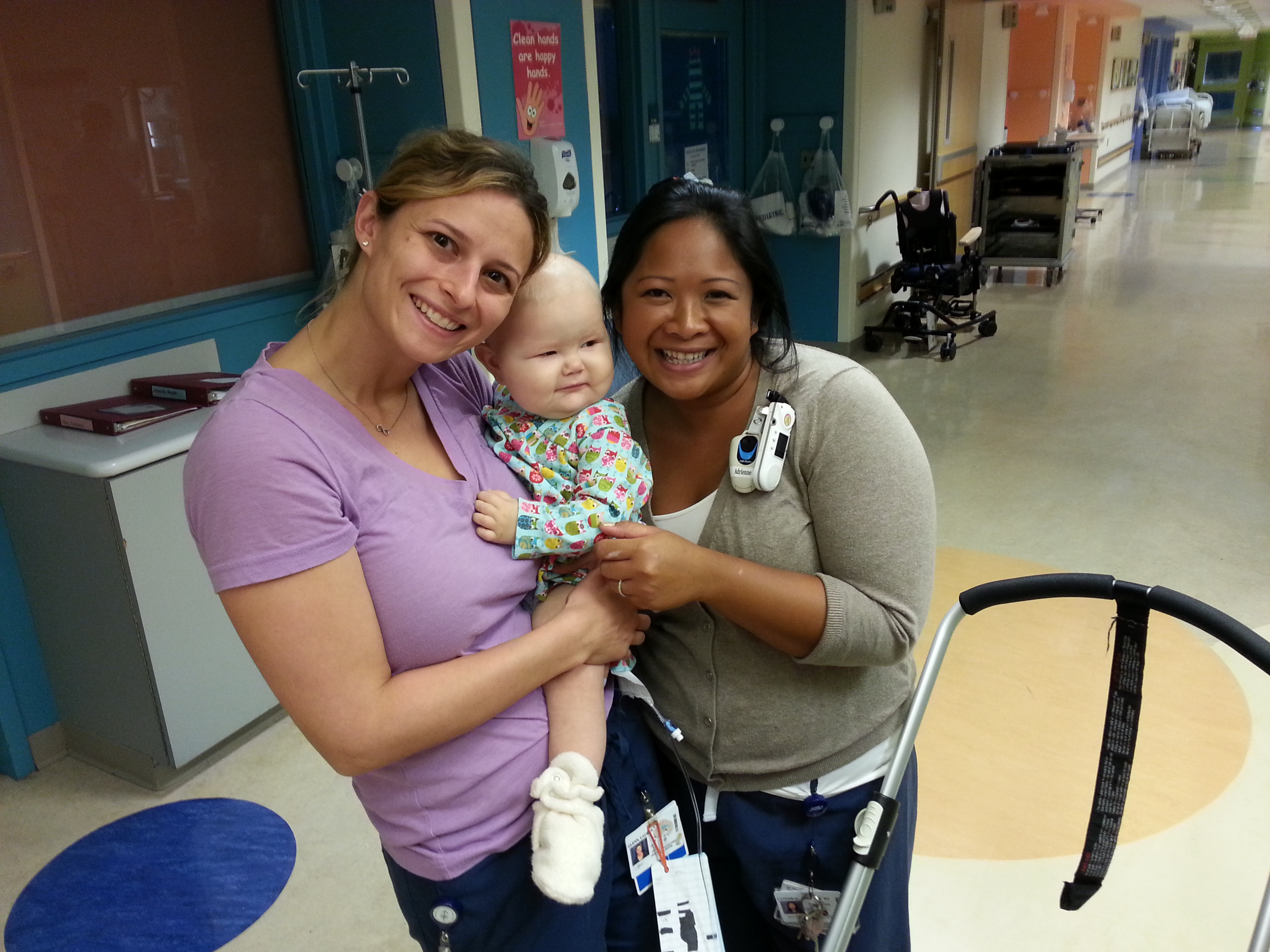 As Sally faces more challenges, we continue to lean on these nurses. We know they are the foundation of getting our girl better. They also inspire us to be the best caregivers we can.
So yes, Sally, you go be the best nurse you can be.
Nothing would make us prouder.
Thank you to all the wonderful nurses out there, keep being great at what you do.
Originally published: May 1, 2018