18-Year-Old Cancer Survivor Gives Back by 'Painting the Town Gold'
---
St. Baldrick's Foundation is a childhood cancer charity funding the most promising research to help find cures for kids with cancer.
Two weeks before his diagnosis Todd Schultz was on the football field. The 13-year-old was a linebacker — strong, fit and ready to do what it took to keep the other team from stopping the ball.
He was lifting weights to get even stronger and acting as the umpire at kids' baseball games. His hair was just growing back after shaving it with St. Baldrick's in honor of a little girl he knew who was diagnosed with children's cancer.
Todd was healthy, with his freshman year of high school just around the corner.
Then everything changed.
Todd thought he had just gotten over a bout of the flu when he felt a pain in his side. It was his spleen, ballooning with white blood cells and on the verge of rupturing.
The pain got so intense that it landed Todd in the emergency room. A little while later he was diagnosed with a rare type of acute lymphoblastic leukemia called Philadelphia Chromosome positive ALL, or PH+ALL.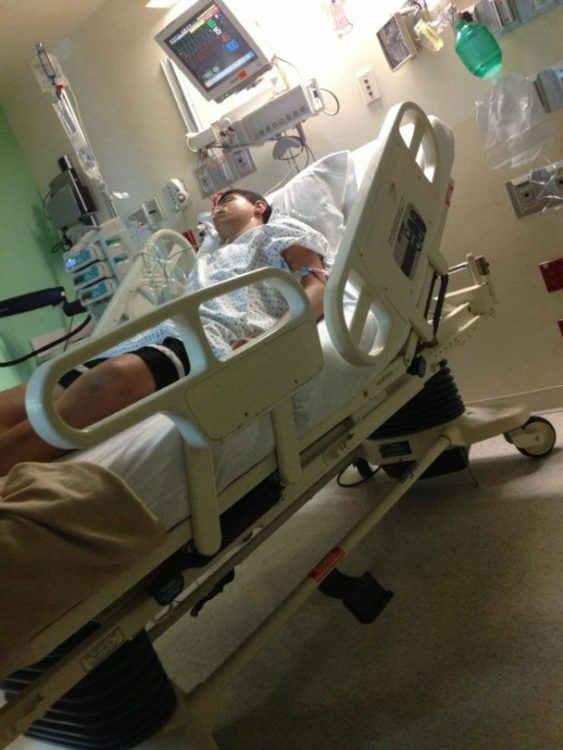 "He was diagnosed at our local emergency room at about 10 o'clock on a Friday night," said his mom, Vickie. "By 10 o'clock the following morning, so 12 hours later, he'd had a PICC line put in, a spinal tap done, one dose of intrathecal chemo and one IV dose of chemo."
During treatment, sometimes the teenager could barely walk across his hospital room because his feet hurt so badly. With the steroids, his mood could go from light to dark in a second and he was always hungry.
Todd's treatment would last for three years.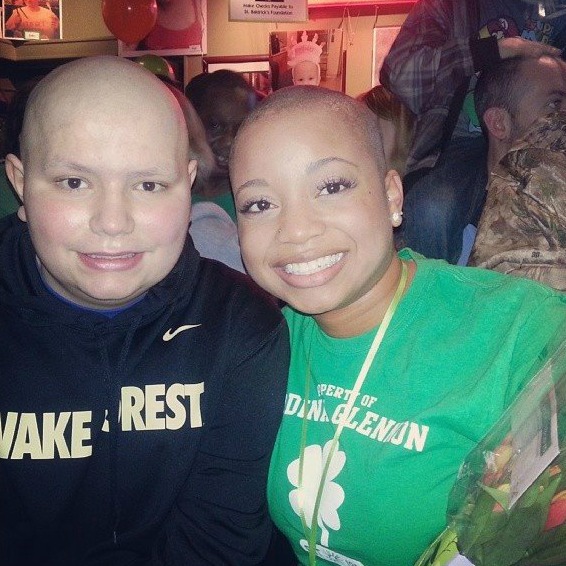 Now Todd is a healthy 18-year-old with just days to go until his graduation from high school. But he's got more on his plate than celebrating graduation and registering for college classes. He's also the founder of the organization Painting the Town Gold, a St. Baldrick's non-profit partner based in his home communities of Edwardsville and Glen Carbon, Illinois.
The nonprofit fundraises through various community events held in September, which is Childhood Cancer Awareness Month and then donates the bulk of the proceeds to St. Baldrick's.
Why St. Baldrick's? Because research and a specific drug saved Todd's life. It was a drug first made available to kids with cancer through a St. Baldrick's-supported trial.
"It was the game-changer for Todd and St. Baldrick's had a direct hand in the medicine that was used to treat him," Vickie said. "That's a big deal."
And it is truly a community and family affair. Painting the Town Gold's board members include Todd's former seventh and eighth grade teacher, his baseball coach and local parents of kids with cancer.
"I was tired of watching the kids I got to know die," Todd said. "So, we decided to get a couple people we know from around town and put together a group and thought of ways we could raise money for pediatric cancer. We never thought it would be this big, where we're raising hundreds of thousands of dollars. We really thought that we were going to raise $10,000 the first year."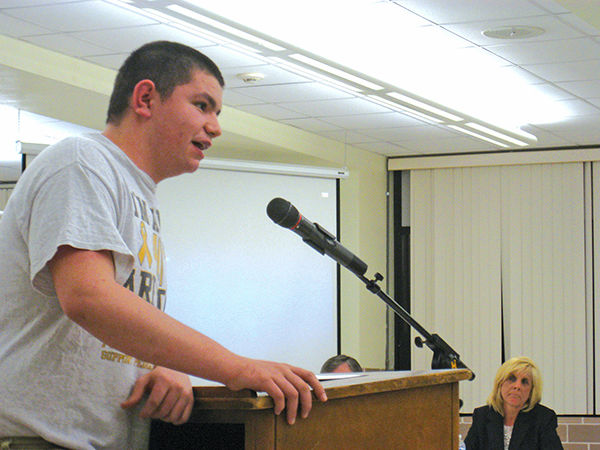 So far, Painting the Town Gold has contributed $100,000 to conquering childhood cancers through the St. Baldrick's Foundation. Todd wants to take the non-profit's reach even further and venture outside Edwardsville and Glen Carbon — and even outside his home state of Illinois.
Alongside St. Baldrick's, Todd wants to paint the whole world gold so all kids with cancer everywhere can get the treatments and cures they need.
"There's not one of our kids or one of our families who hasn't been touched by St. Baldrick's, and that's one of the key things about Painting the Town Gold — we are research-based only. No money gets donated for anything other than research," Vickie said. "What we all work for is raising the money to get the research so kids don't have to go through this, because it's horrible. It takes everything."
This post was originally published on the St. Baldrick's Foundation Blog.
We want to hear your story. Become a Mighty contributor here.
Originally published: August 30, 2017