The Difficulty of Staying Awake With ME/CFS
---
My roommate once lovingly described me as "a kind and sleepy human."
I have myalgic encephalomyelitis. It should be no surprise that a condition also known as chronic fatigue syndrome would lead those who live with it to be extra tired, but sleepiness is practically one of my personality traits.
Though I didn't begin experiencing the body aches and weakened immune system of ME/CFS until high school and wasn't diagnosed until college, I have always been an intimate friend of a cozy nap. Always the first to fall asleep at slumber parties, neither loud noises nor caffeinated soft drinks helped me match the late night capacities of my childhood playmates. I have endless anecdotes, from face-planting into my food for dreamland to snoozing during the jousting at Medieval Times.
As I reached my teen years, these patterns started to become much more of an obstacle. By my senior year of high school, I frequently couldn't stay awake past 7:30 p.m. I'd get a full 10 hours of sleep – arising at 5:30-ish to catch my 6:30 a.m. bus – and still need to nap on the ride to school. I was even spending some of my waking hours in lounging positions; my afternoons and evenings consisted exclusively of laying in bed, a toxic result of comorbid malaise, all-over pain and clinical depression. If I completed my homework at all, I frequently did so in the wee hours of the morning because I had no remaining capacity for focus after school. If I'd had marching band that day (a physical struggle in its own right), I would sometimes only spend an hour awake at home that evening. That time was meant to contain meals, showers, homework and recreation; it usually only contained the first two.
A beloved high school teacher once shared an opinion with which I must vehemently disagree: that sleeping in class is the most disrespectful thing a student could do, and that it could only ever stem from a place of malice. Of course, I know that teachers work tremendously hard, and that the sight of your lecture falling on sleeping ears will always be disheartening, but even with the greatest amount of effort, I occasionally can't help but to nod off for a short while. When your cell phone runs out of battery, there is absolutely nothing you can do to make it work again except to charge it. This is precisely my relationship with sleeping, and I have to plug in a bit more often than many people due to my illness. I certainly try to avoid doing so in public, but keep in mind that it took two whole years to convince my body to stay awake during the third quarter of high school football games. (You read that correctly: while the rest of the stands cheered for the team, I sought out a dream.)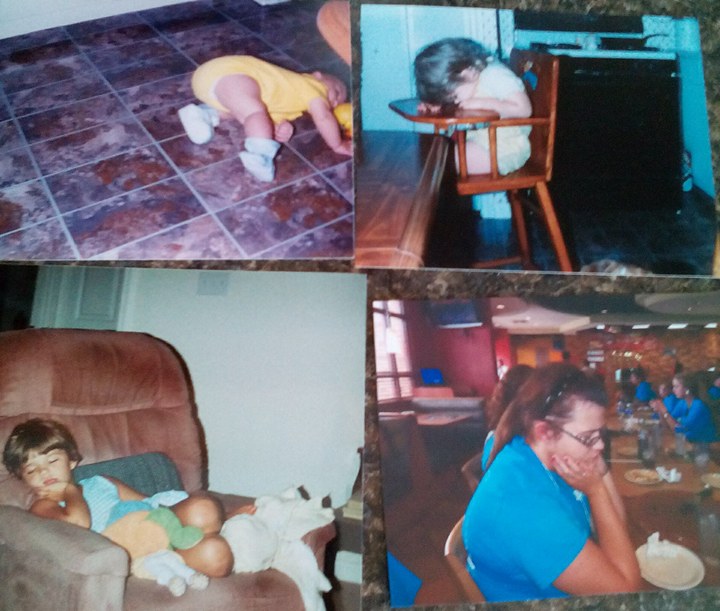 I've been fortunate enough both to learn more about my body and to have some flexibility in my schedule during college. I'm hardly the only college student to avoid 8 a.m. classes if at all possible, but also plugging in time for homework in the earlier half of the day makes my assignments more likely to be completed at the highest level. I continually choose residence halls that are quite close to the building where I spend most of my time, so that I can sneak over for a nap if I have the chance. As a result, I'm able to stay awake for more hours of the day and can usually avoid public sleeping, though my favorite barista did catch me napping at our campus coffee shop a couple of weeks ago.
I also cannot understate the help of the privilege I experience in having an overall good quality of life. I am fortunate to have wonderful friends, to study a major that keeps me engaged and interested and to live in an area where the arts flourish with opportunities to observe and participate. I'll always need more sleep – my body demands it due to ME/CFS – but it's a lot easier to stay conscious when you have plenty of good things for which to stay awake.
Originally published: April 10, 2018