This Comic Nails the Difference Between Chronic Fatigue and Just Being 'Tired'
---
In honor of myalgic encephalomyelitis (ME)/chronic fatigue syndrome awareness day on May 12, I thought I'd make a comic. When I decided to do this I didn't quite realize just how long it would take and how many spoons, but hopefully it's worth it.
To read a transcript, head here.
Introducing Maddie, a girl with ME, who in this episode, "Energy and Exertion," is meeting her friend, "Normal" Nancy, for coffee.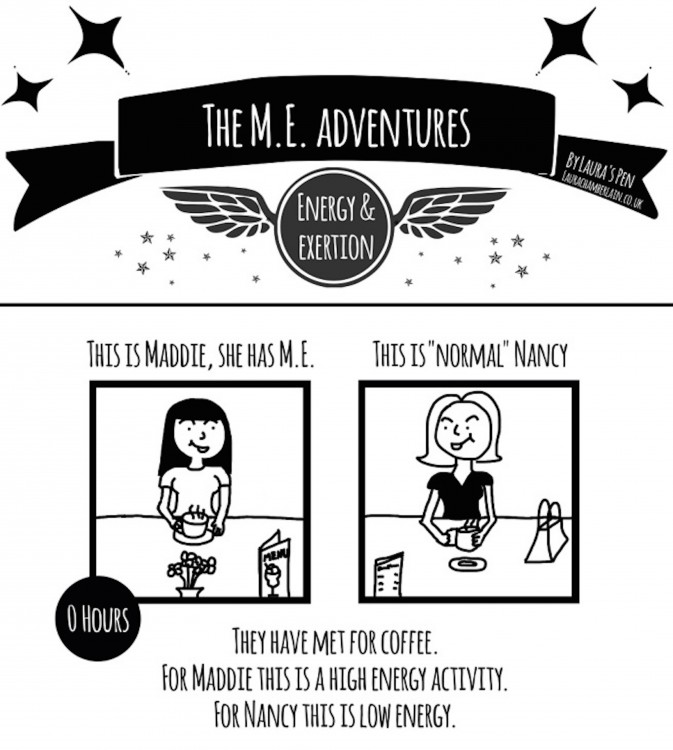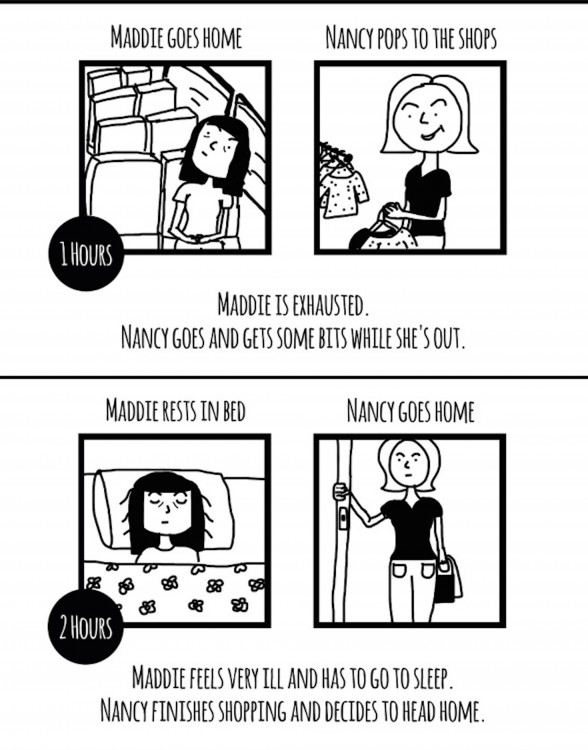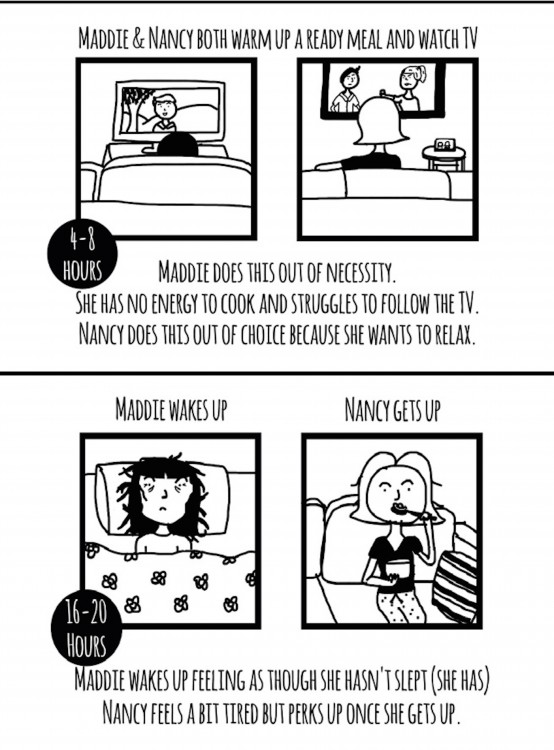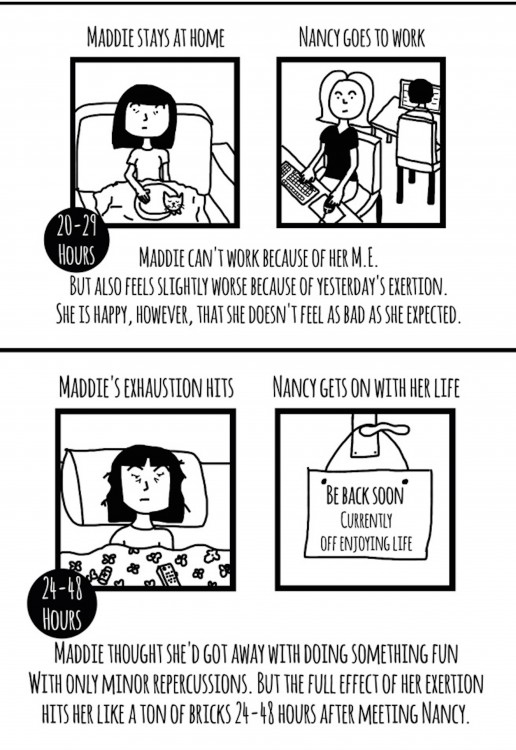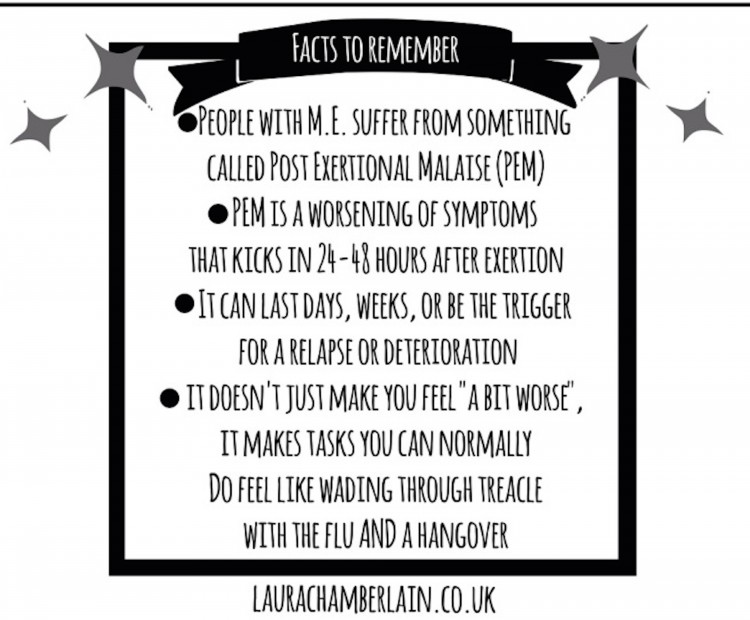 This blog was originally published on Laura's Pen.