22 Photos That Show What Autoimmune Disease Really Looks Like
---
Autoimmune diseases come in a variety of forms, each affecting different organs and bodily systems and producing a unique array of symptoms. There are more than 100 identified autoimmune diseases (such as lupus, rheumatoid arthritis, Crohn's disease, type 1 diabetes, multiple sclerosis and celiac disease), and though they all involve an immune system that mistakenly attacks its own body, life with these conditions doesn't always one have single "look."
To shed some light on the reality of its many manifestations and effects, we asked our Mighty community to share photos that show what it looks like to live with autoimmune disease. Some signs or symptoms may be more apparent than others, but visible or invisible, all of these warriors' illnesses and experiences are valid and deserving of understanding and compassion.
Here's what our community shared with us:
1. "I've lost most of my hair, I'm on oxygen, pain is so bad I'm shielding my eyes from the light, dizzy, nauseous, weak as a kitten from a recent heart attack caused by multiple autoimmune diseases. I wish I could show a picture of being active and somewhat normal-looking out in public. I'm pretty much stuck at home at this point. Hoping to get better and live life more fully." – Sheila W.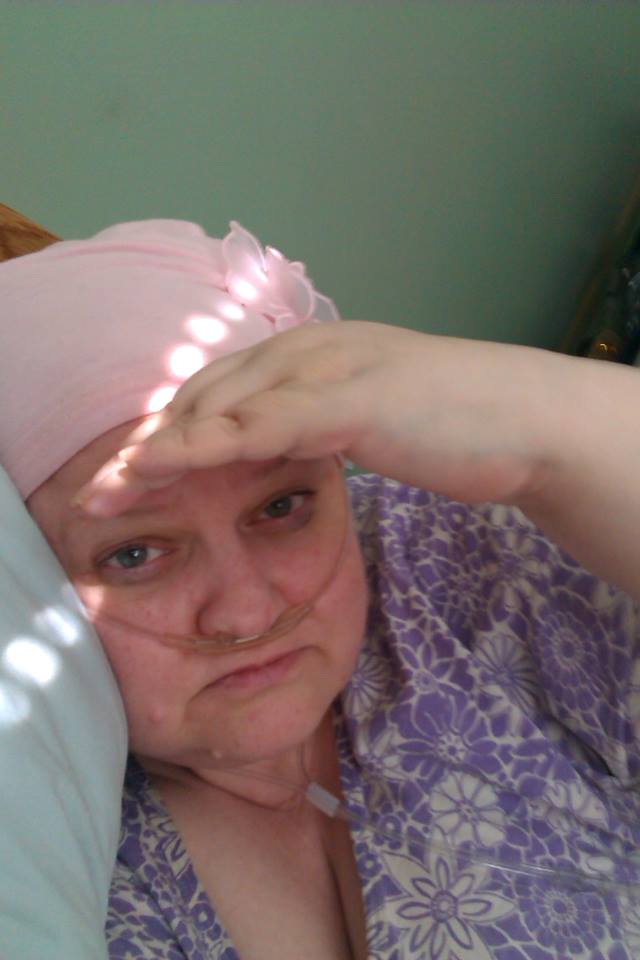 2. "How I looked on the outside was just the tip of the iceberg. My skin wasn't my biggest worry during this time." – Kristin S.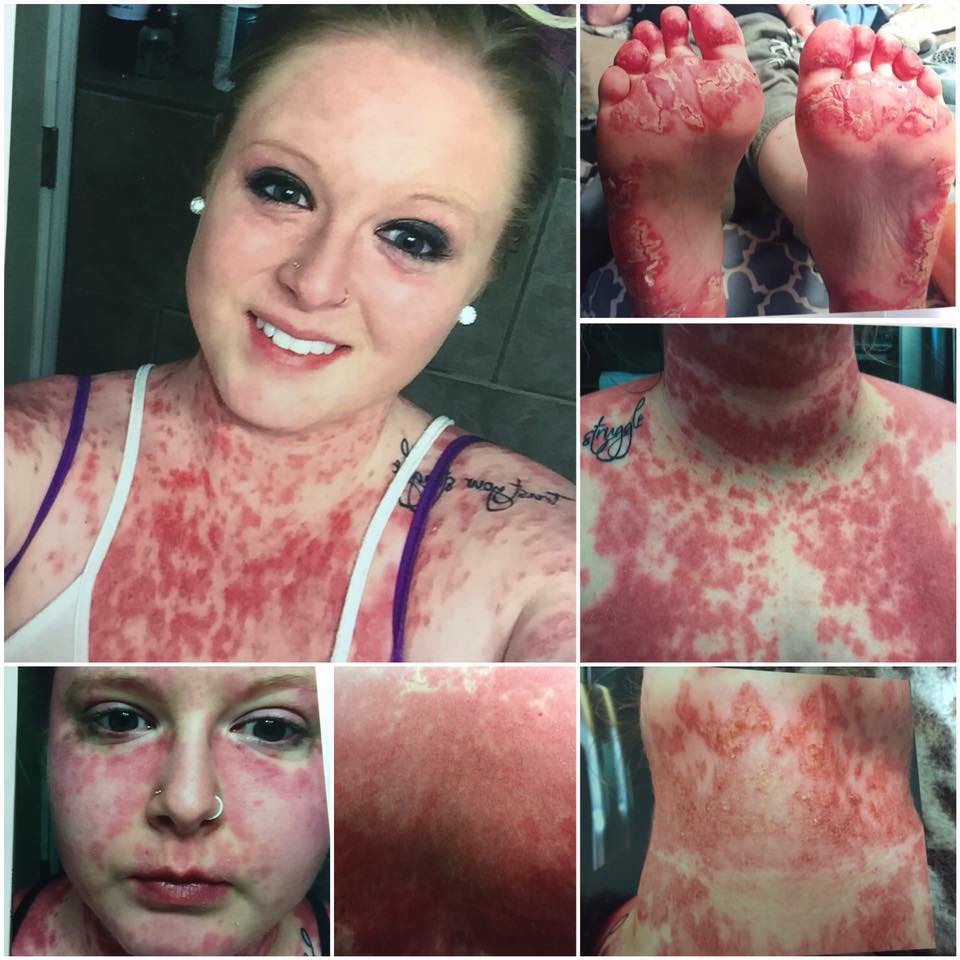 3. "Getting ready for my 14th or 15th surgery probably when they had to rush me to take out my appendix and necrotic right ovary that lupus was destroying. This was after they had to take my uterus out for the very same reason along with terrible fibroids and uterine cysts." – Joyll C.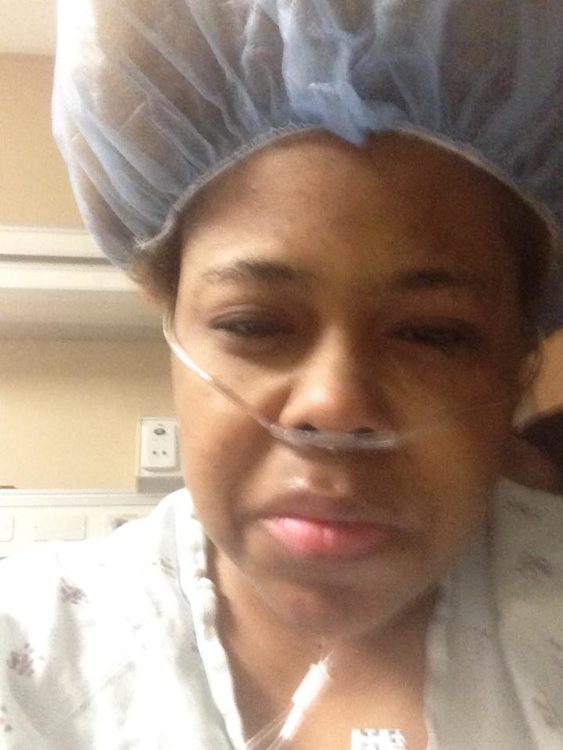 4. "The pic on the left shows facial swelling, weight gain and brittle, thinning hair. The pic on the right is after going gluten- and grain-free, seeing a good endocrinologist and getting on the right medications. Hashimoto's completely changed my face. I'm so glad to be getting back to me." – Sarah W.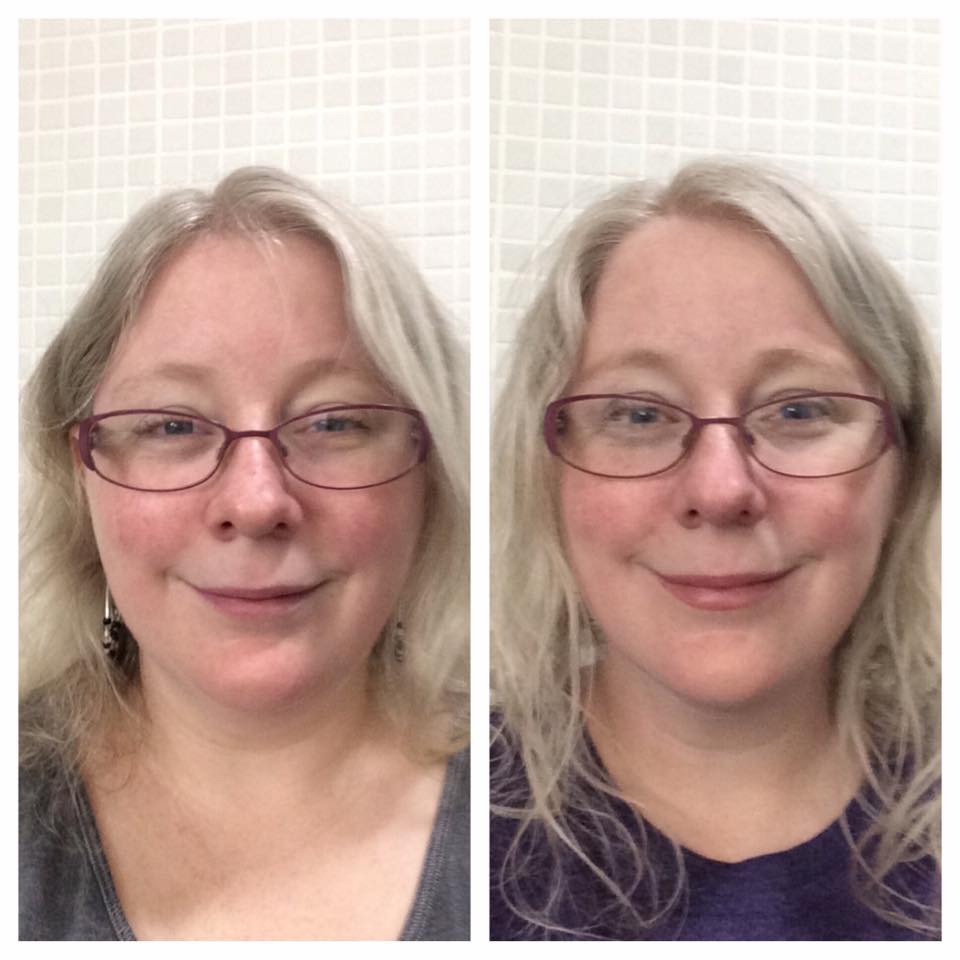 5. "On my birthday, my mom cut some beautiful watermelon for me, since it's my favorite fruit! That day, I had my chronic abdominal pain (nine out of 10 on a pain scale), my chronic cough that no doctor seems to take seriously even though I ended up in the hospital because of it and finally my usual cystic fibrosis symptoms." – Noor J.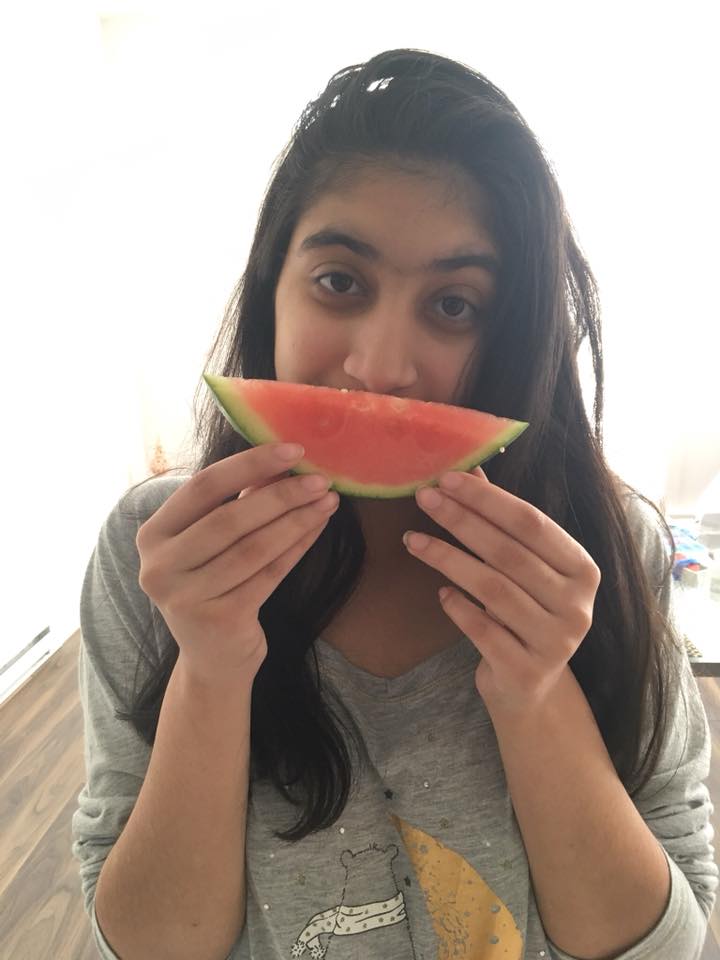 6. "Another day, another doctor visit. Hat to cover shaved head because hair was falling out by the handful, super soft clothes because skin feels bruised and burned at the same time, cane for balance and support when vision goes black from the 'exertion' of standing up and walking, comfy shoes because there are 26 bones in each foot that all scream under pressure, kid number three in the background, keeping me mobile." – Vanessa B.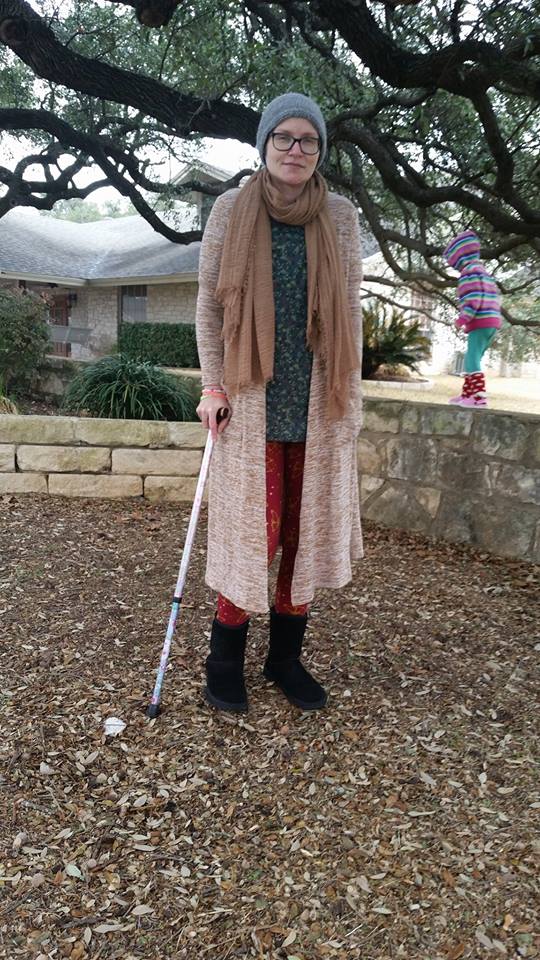 7. "Getting plasmapheresis to clear the antibodies in my plasma. This is the only treatment that has helped my complex array of autoimmune diseases. With it comes many risks of infection, side effects and hospitalizations. But it has helped me get my life back!" – Melaney N.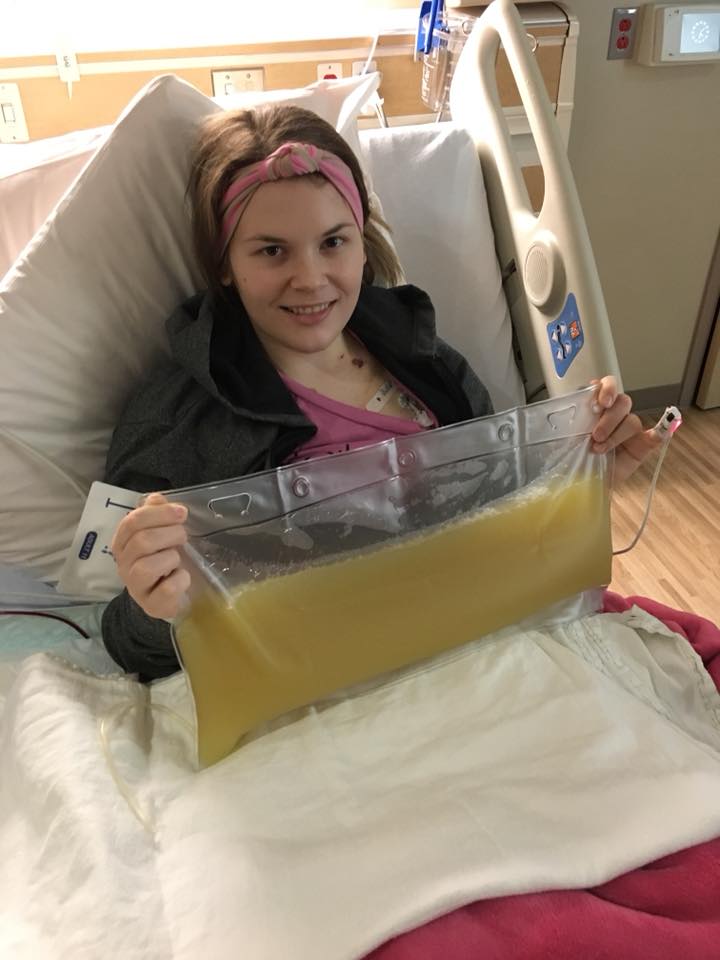 8. "Just wanted a photo to show happiness despite being in pain." – Robert S.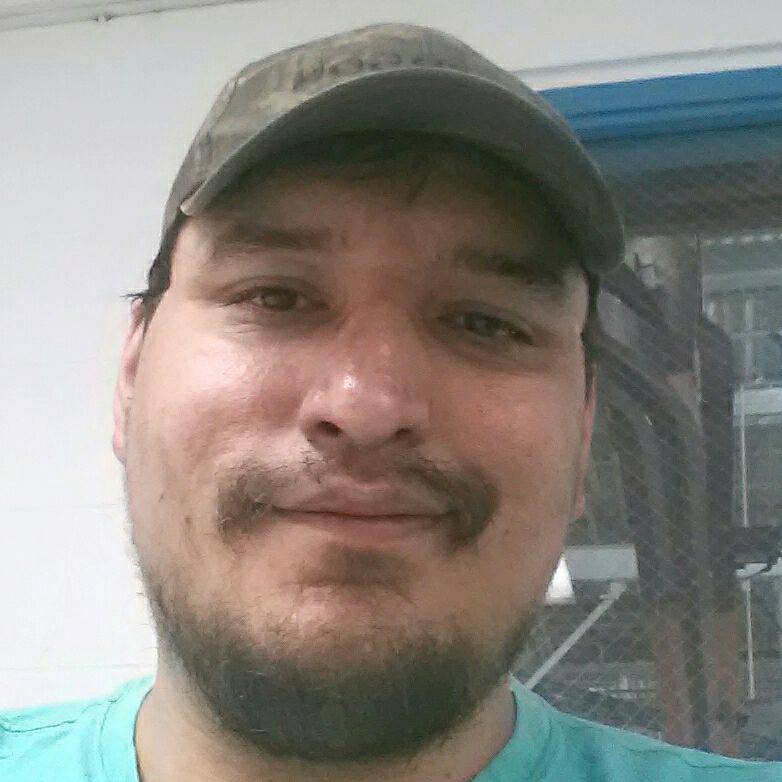 9. "This is one version of what autoimmune disease looks like: two friends enjoying a trip to IKEA, drooling over furniture, daydreaming about future houses and eating yummy meatballs for dinner. What you might not notice is that we're both in wheelchairs, and she has a service dog. My autoimmune diseases and other medical conditions make it difficult for me to walk long distances or stand for periods of time (I will be at risk of fainting) and she has similar medical conditions and difficulties." – Alison S.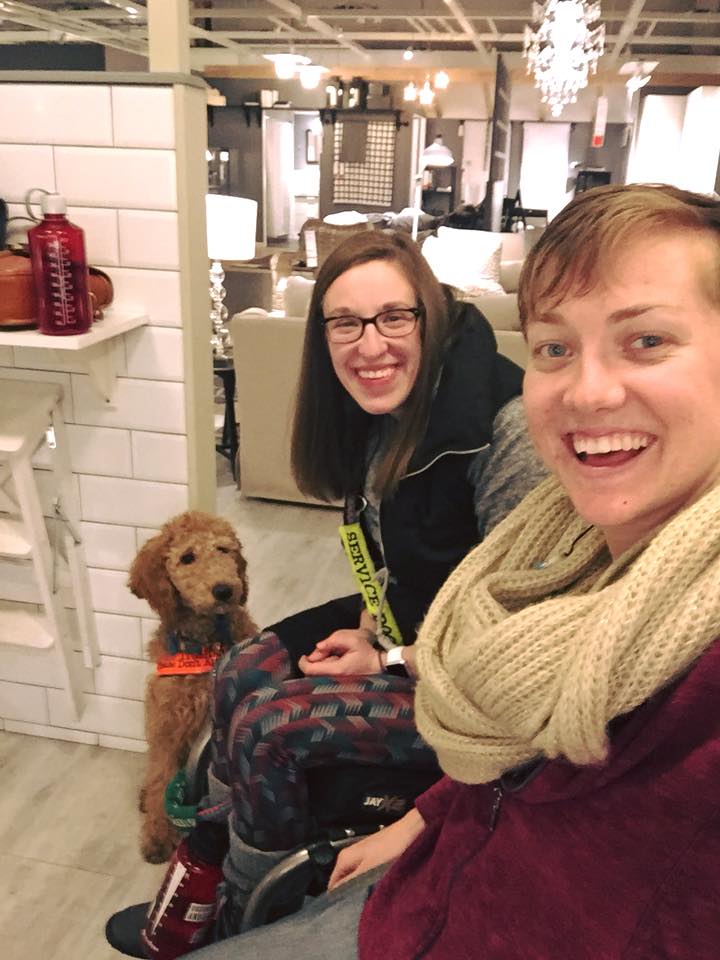 10. "ER waits while being on immunosuppressants." – Bobbie R.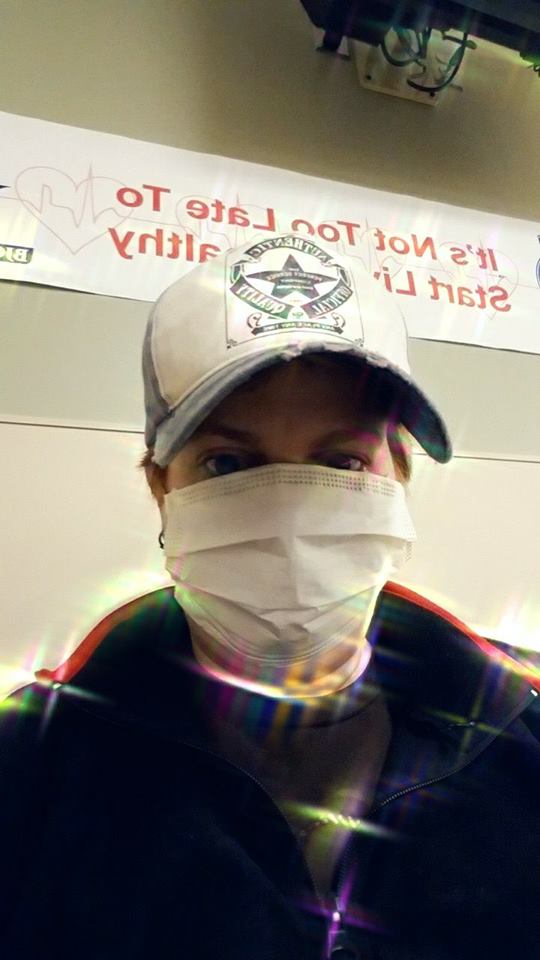 11. "Multiple knee surgeries for lack of cartilage. Lupus is definitely difficult to deal with, but I have it – it doesn't have me." – Gabriella C.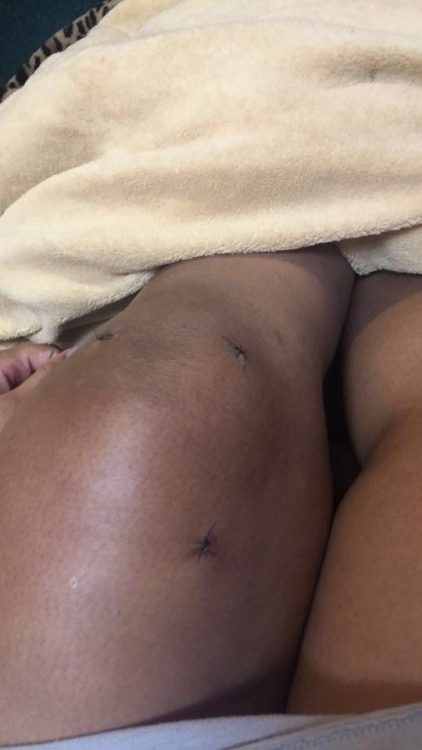 12. "I take prednisone for autoimmune hepatitis so for now my disease looks like this. Mood swings from my meds can be wild some days. Ten minutes before this photo I was smiling and laughing and on a dime my mood shifted and I was panicking in tears." – Rhiannon J.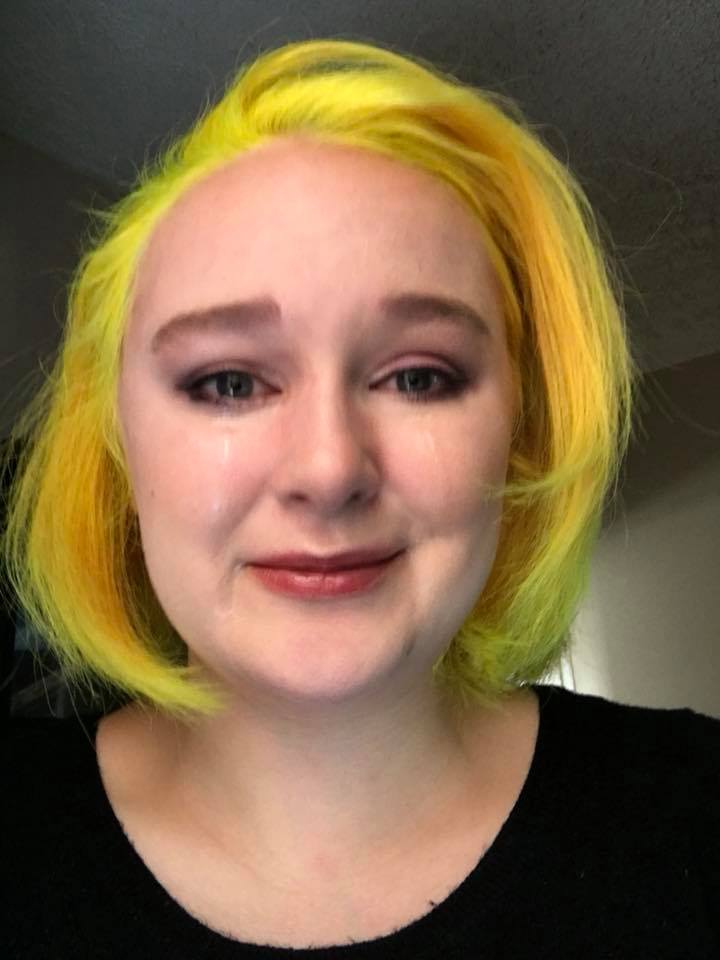 13. "Two years ago, just before diagnosis of ankylosing spondylitis and fibromyalgia, not on any treatment but waiting on a date for an MRI scan. I was on holiday in Las Vegas and planned on walking up to see the Las Vegas sign. I was in too much pain to walk so I ended up getting a taxi part of the way. I remember the taxi driver saying it was only up the road, we wouldn't need a taxi, but I did. I also remember not being able to lift my arms for most of the holiday to dress/undress." – Sarah-Jane S.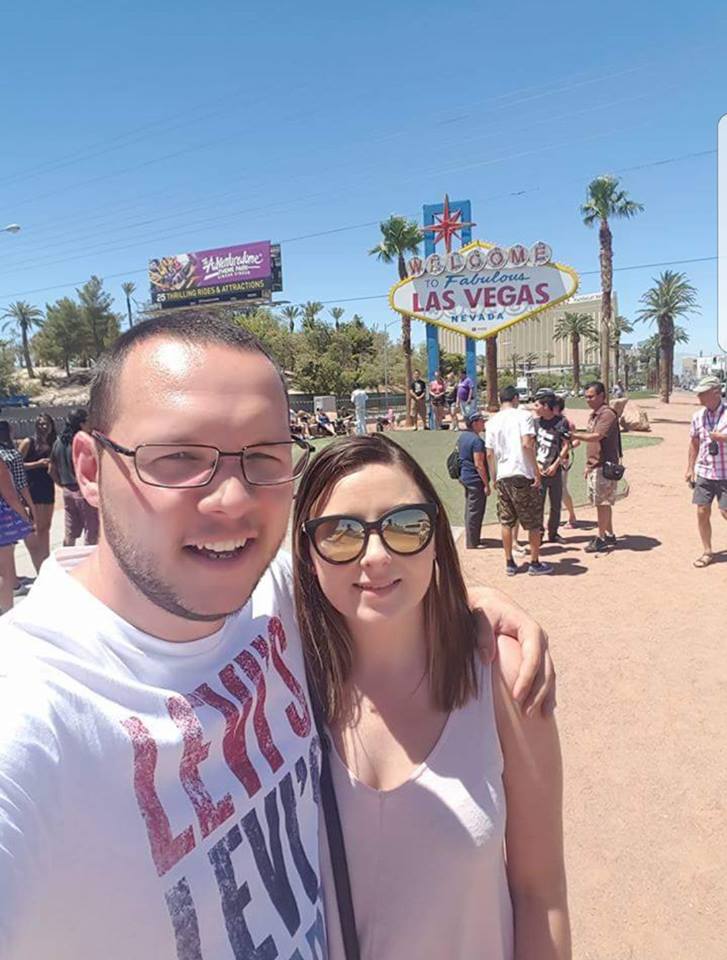 14. "Me, not too long after my diagnosis of sarcoidosis. I was on 60 milligrams of prednisone a day and wasn't due to taper off for a while… I'm off prednisone now and on methotrexate. I puke and have a hangover nearly all the time, migraines and so much more. Weight is slowly coming off and I have a way to go but I'm feeling and looking better. Well, feeling better to a degree." – Roy S.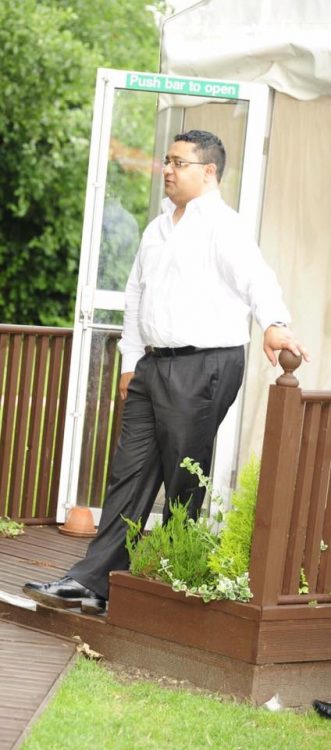 15. "I have Behcet's disease which causes these large, red and extremely painful nodules called erythema nodosum to pop up all over my arms and legs. In this picture the redness was shooting up and down my leg and my ankle had swelled up with fluid. When the bumps get bad they become so excruciating that I can't move or touch my leg – much less walk." – Paige W.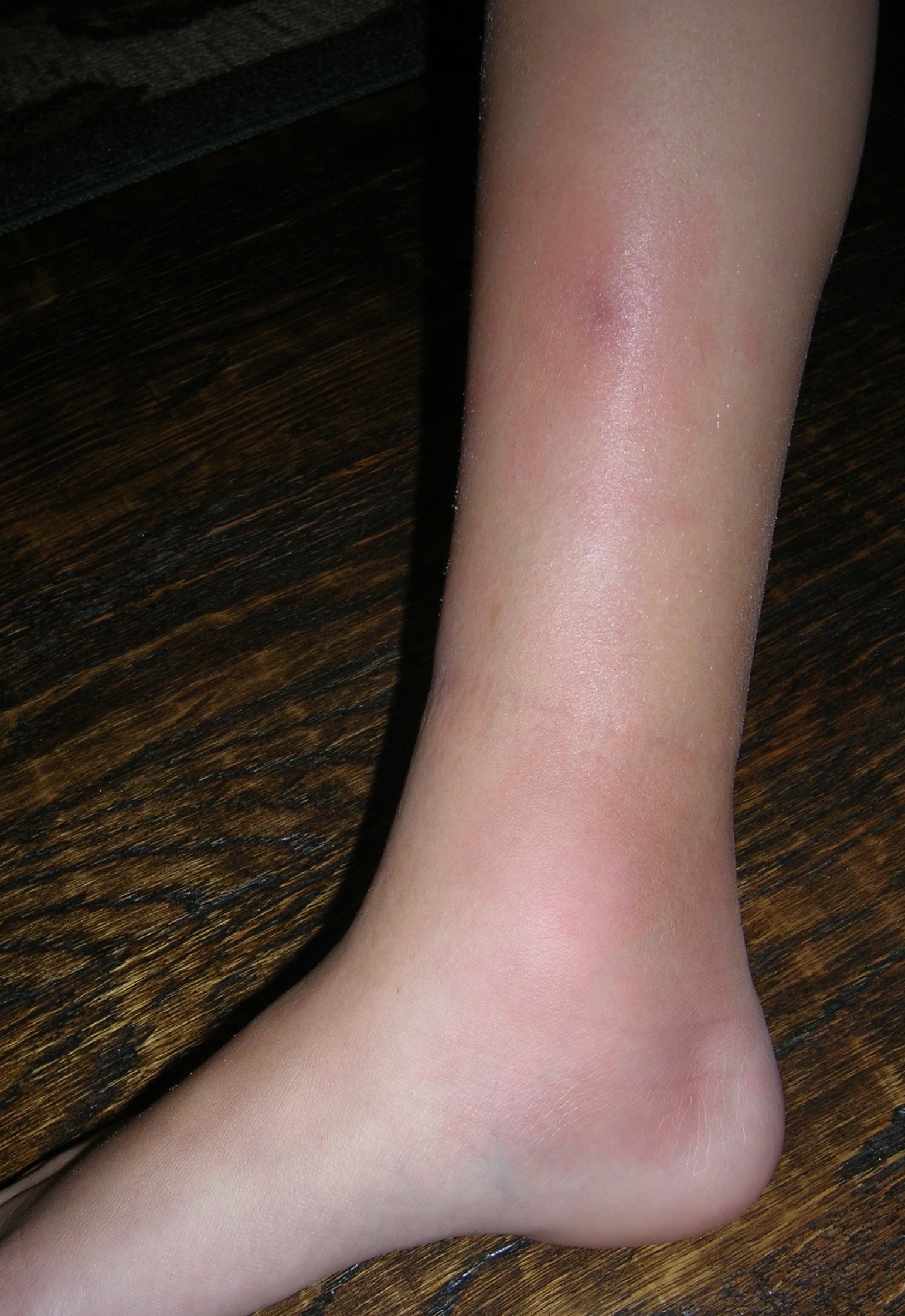 16. "I fainted at work today. It surprises me how few people know that TD1 [diabetes type 1] stems from an autoimmune reaction. I still have antibodies that attack my pancreas 20 years later that cause my glucose levels to go haywire." – Bailey S.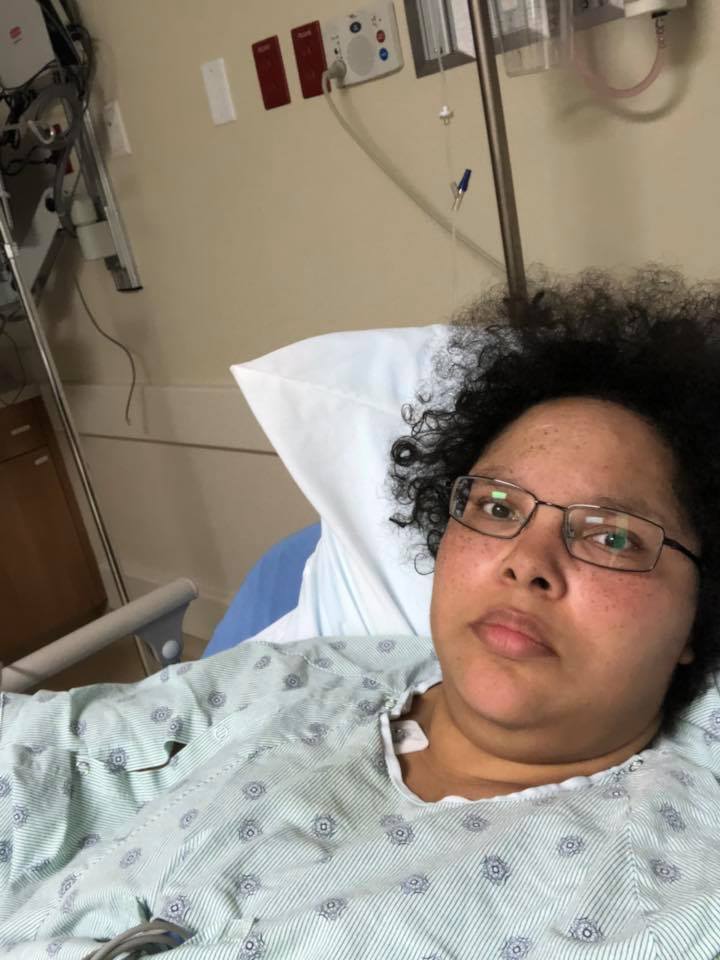 17. "Back pain. Joint pain. Fatigue. Cloudy vision. Face rash (hidden). Scalp sores. Aching." – Savannah M.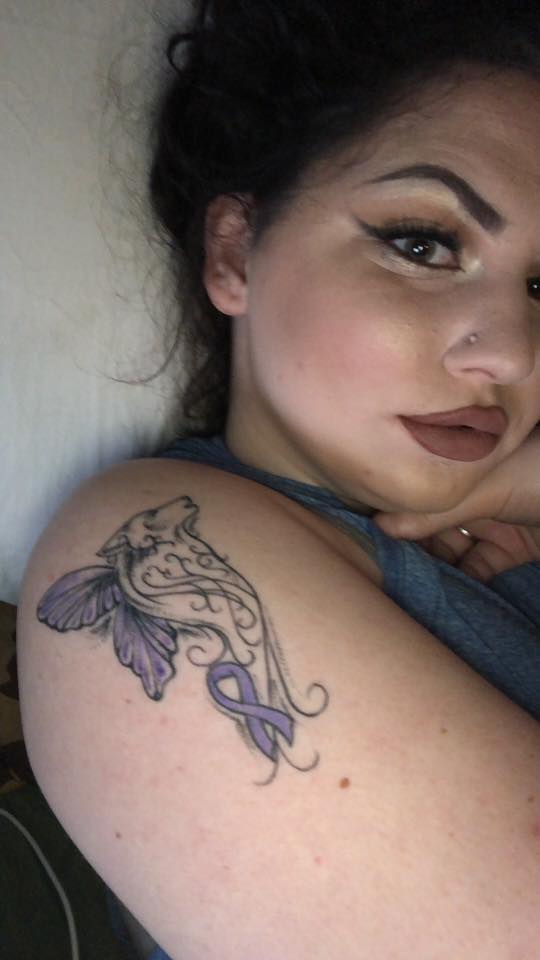 18. "Unexpected ER visits and hospital stays, finding a way to smile through it all and being the luckiest lady to have a sister made of steel! I had just suffered from a fainting episode and had woken up unable to walk or talk. I'm exhausted, in pain, nauseous and dizzy, but my sister was there telling jokes and making me laugh while I waited for my room to be ready." – Tyffanie E.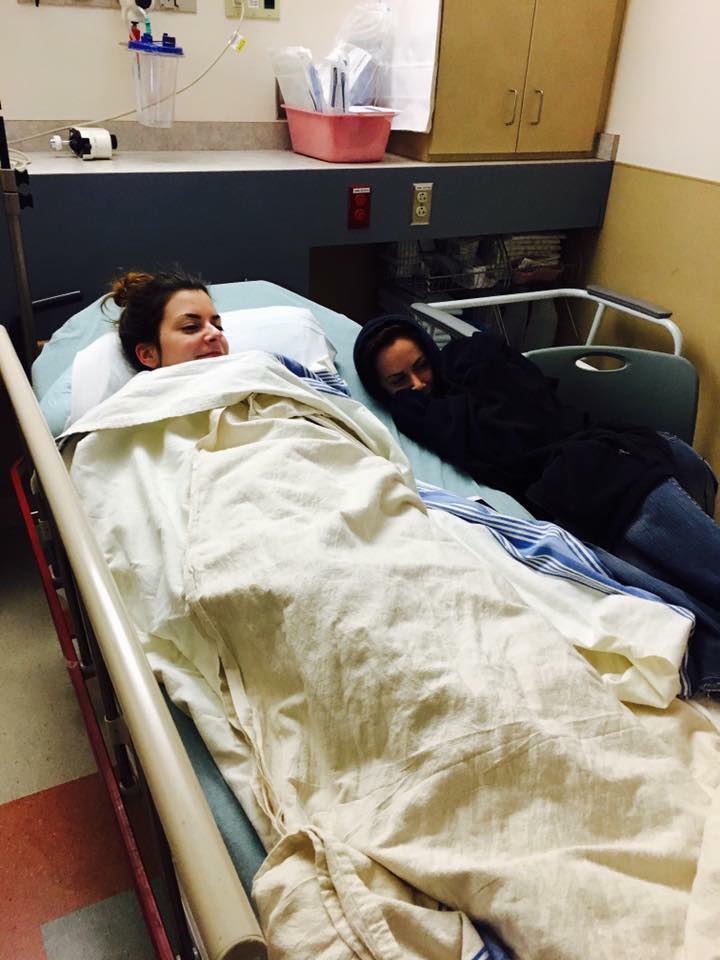 19. "I have lupus/Sjogren's syndrome and this is fluid that had to be drained from my left lung during a bad lupus flare. I ended up spending a week in the hospital because of this." – C.G.P.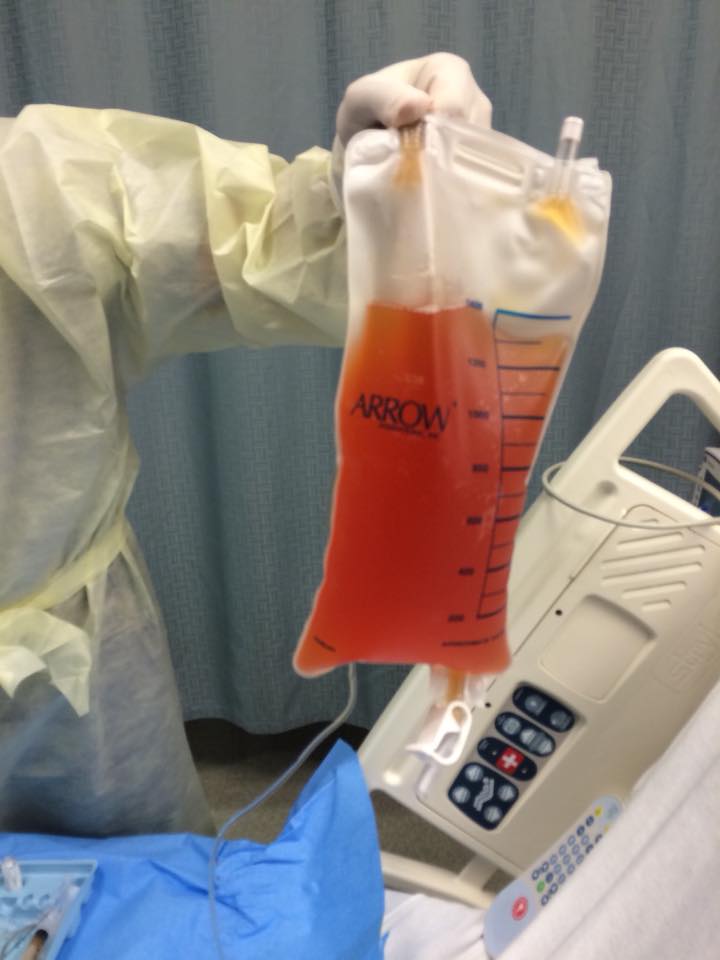 20. "Thyroid eye disease… Graves' disease, Hashimoto's, prednisone. 'Eye see you, but do you really see me anymore?'" – Michelle F.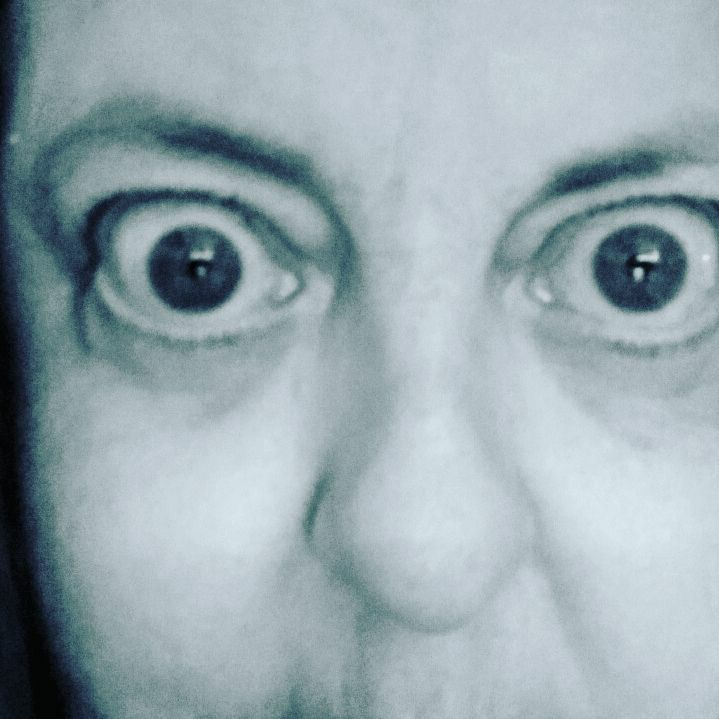 21. "I was at a restaurant with my son. I have rheumatoid arthritis. The struggle is real to get out and live a normal life. The pain along with the crushing fatigue." – Saba M.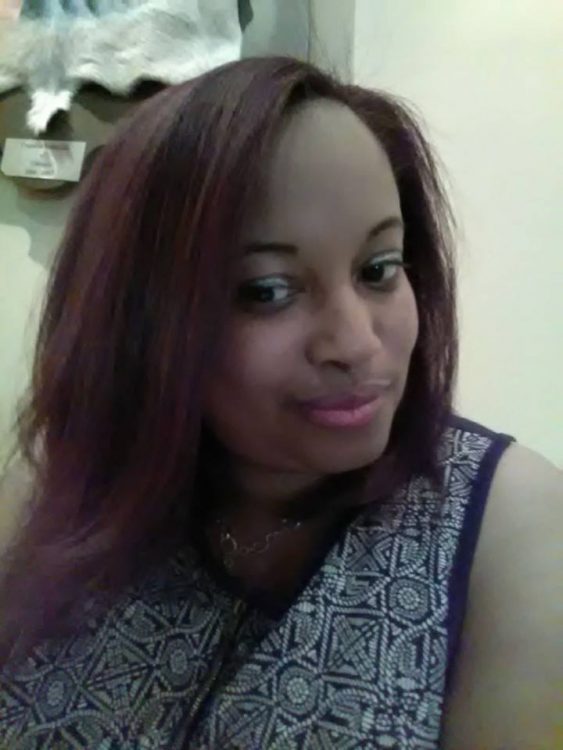 22. "Autoimmune disease looks like this. My body likes to attack itself for some reason, lots of autoimmune issues. Autoimmune pancreatitis (multiple bouts of pancreatitis), autoimmune hepatitis (had to have a liver transplant), ulcerative colitis (had to have my large intestine removed and get an ileostomy), Hashimito's hypothyroidism, I have two autoimmune clotting disorders that make me clot when I shouldn't so I am on blood thinners, my joints and back have hurt for about 20 years which they assume is something else autoimmune, chronic fatigue and they believe I also have fibromyalgia and Raynaud's. My body is mean. I never feel well and I always hurt to some degree. That's what happens when your body decides to wage war on itself." – Jen S.