22 Ways to Make Your Bedroom Cozy When You're Stuck in Bed
---
Editor's Note
We hope the products below help you or a loved one in your health journeys. Just so you know, The Mighty may collect a share of sales from the affiliate links on this page. As an Amazon associate, we earn from qualifying purchases.
If you live with chronic illness, you've probably spent more than your fair share of days in bed, dealing with pain, fatigue or other symptoms. Although some may see this time spent at home as a "vacation," the reality is that being stuck at home can be really difficult mentally and emotionally. It's easy to feel isolated or upset about missing out on events and time with friends and family.
That's why it can be so important to turn your bedroom – or wherever you spend tough flare days – into your own personal sanctuary. If you're going to spend a lot of time there, you may as well make it as cozy and enjoyable as possible. This can mean anything from lots of comfortable blankets and pillows on your bed to wall decorations that make you smile and feel at home.
Staying in bed with a chronic illness flare-up is never fun, but creating a soothing atmosphere and surrounding yourself with things that make you happy can have a significant effect on your mood and help you fight through the hardest days.
To get you started on transforming your bedroom space, we asked our Mighty's chronic illness community to share products that make their bedrooms cozier and more inviting for days when getting out of bed just isn't an option. Here are their recommendations.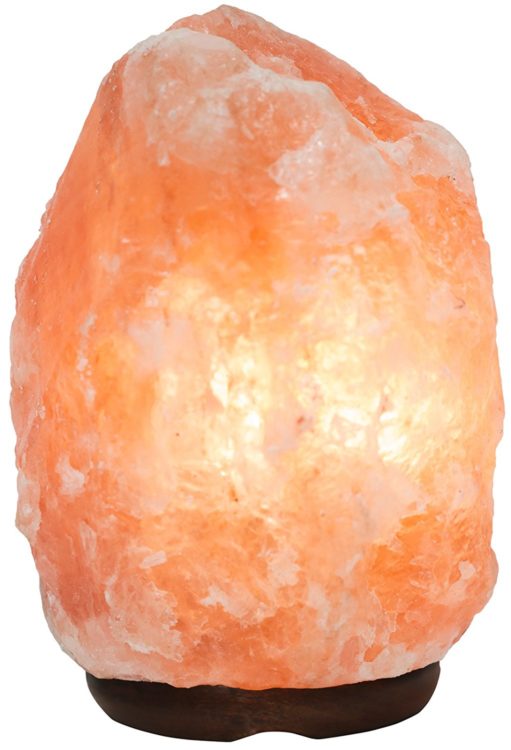 Not only do Himalayan salt lamps give off a soft, warm glow to set the perfect cozy ambiance in your room, but they also cleanse and deodorize the air to boost your health and make it easier to breathe.
April Rose told us, "I have a Himalayan salt lamp with a dimmer switch so I can set the cozy glow. It's awesome. It's my favorite thing. They say they help with anxiety. I don't know about that. But the gentle glow does help me sleep."
Buy the salt lamp above from Amazon.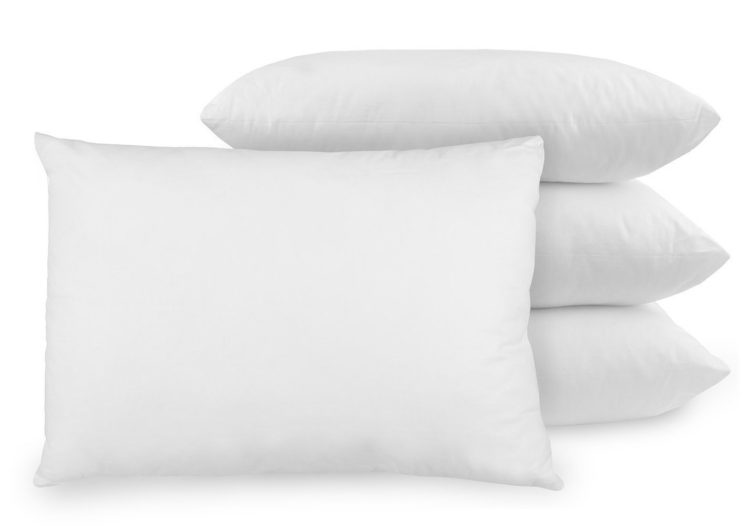 Having a big pile of pillows is super helpful for feeling comfortable and cozy on the days you're stuck in bed with fatigue and/or chronic pain. Everyone has different needs based on their individual pain and other symptoms – one person may favor a U-shaped pregnancy pillow or body pillow while another prefers lots of smaller pillows or even bolster pillows. Find the types and number of pillows that are right for you to keep your body comfy and supported.
Vanilla Tillman wrote, "[I] have a ton of pillows so I can set myself up in a way that means I don't get too sore from prolonged lying down."
"I use lots of king-sized pillows (I'm pretty small so that's about equivalent to a body pillow for me) and kinda almost make a nest around me. I always have trouble getting comfortable because I get pain from different sides of my body so having that soft space and support from all around helps so much," added Ronie Urivez.
Buy the pillows above (set of four) from Amazon.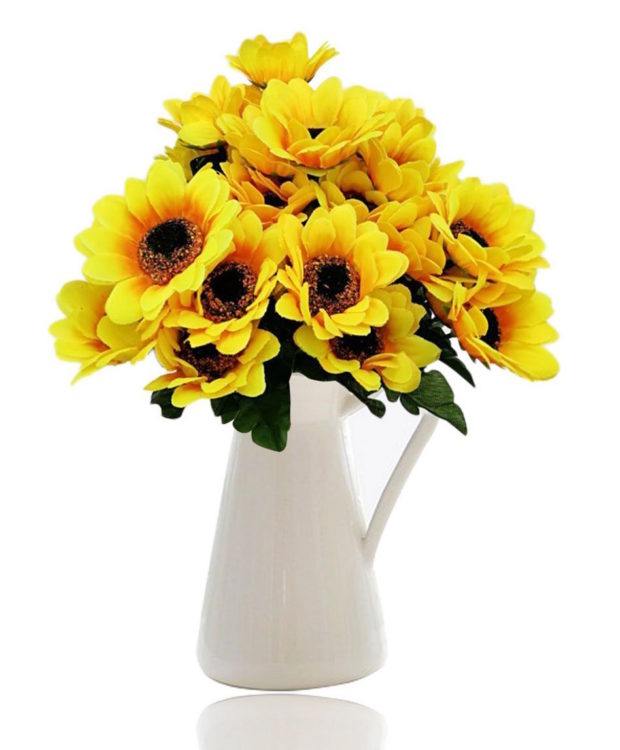 A vase of flowers can add a beautiful pop of color to your bedroom. While a bouquet of fresh flowers can be lovely and fragrant, they do require a bit of maintenance and may not be ideal for those who are sensitive to strong smells. Fake flowers can be just as eye-catching – and since they last forever, they're a bit easier on your wallet, too!
Katherine Cavaliere wrote, "Just recently I put flowers in a vase in my bedroom. I can't believe how pretty it made the room look! Gonna keep flowers in the room now."
Buy the flowers and vase above from Amazon.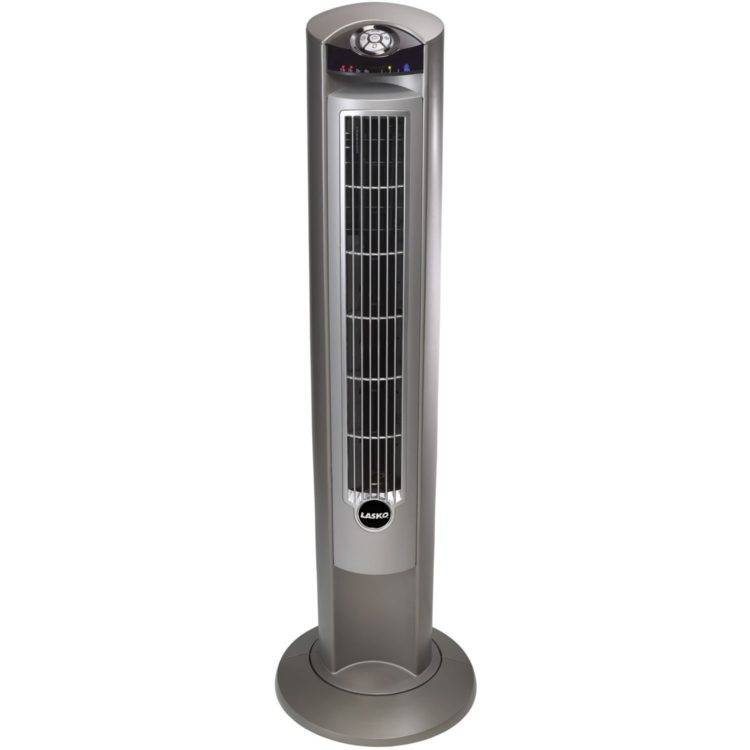 Having a fan in your bedroom can actually serve a number of purposes. Not only will it keep you cool if you are someone who tends to get overheated, but it can also help with the airflow to keep your room from getting too stuffy, provide some white noise for those who find it soothing, and, if the fan has an ionizer (such as the one featured above), it can help purify the air in your room when you're stuck in bed with chronic illness.
Katie Wid-man said she uses a remote-controlled fan so she doesn't have to get out of bed to adjust the temperature or turn it on/off.
Buy the fan above from Amazon.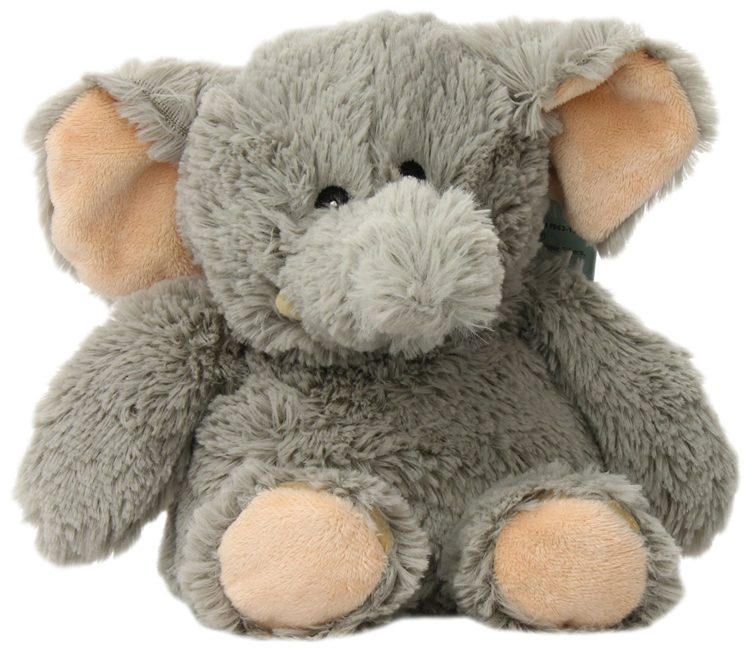 Heating packs are great for painful flare days, but why not get one that comes in an adorable, snuggly package? A microwaveable stuffed animal can provide heat therapy while also offering a bit of comfort and coziness when you're in bed due to chronic pain.
Alex Whiteley wrote, "I love microwavable heat packs, especially ones that are shaped like cute animals. I have a little grey rabbit one that looks just like my bunny who died last year, so I heat him up and snuggle in."
Buy the microwaveable animal above from Amazon.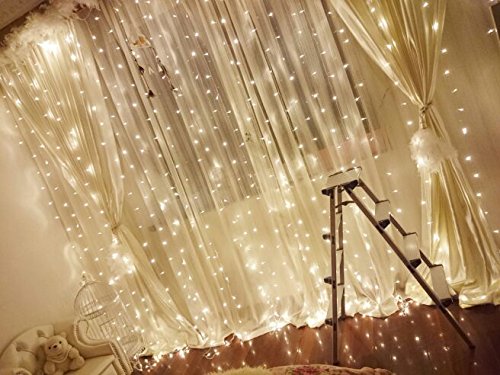 One of my favorite ways to make a room feel instantly cozy and welcoming is to hang up some warm fairy lights or a few strands of Christmas lights. They are much gentler on the eyes than regular ceiling lights or lamps – perfect for days when you're struggling with sensitivity to light.
"String lights!" sad Colleen Etman. "Sometimes overhead lighting can be too harsh. The lights also make me happy because they're so whimsical and pretty. I have string lights spread across my room, so I can light up as many or as little as I want. One set is even remote controlled so I can turn it on and off right from my bed!"
Jessica Santacrose said, "I have white Christmas lights on a dimmer switch. It's especially nice if I'm awake at night. Makes me feel more peaceful."
Shauna Corr added that pretty, twinkly lights make a day in bed feel like a choice rather than a necessity.
Buy the fairy lights above from Amazon.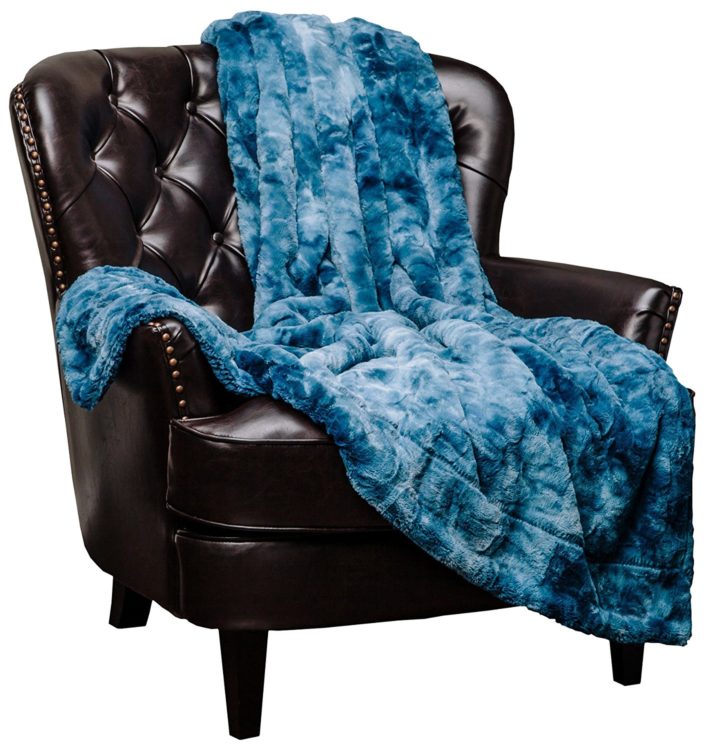 Nothing says cozy quite like a giant, soft blanket you can curl up in on rough days.
Jacky Rodriguez wrote, "I have a fuzzy blanket that I will wrap myself in like a cocoon on days where my ulcerative colitis is flaring up or my day to day symptoms are worse than usual."
Ashley Williams added, "[I have] lots of pillows and soft blankets so I can try to get as comfortable as possible. Soft PJs are also a must-have."
Buy the blanket above from Amazon.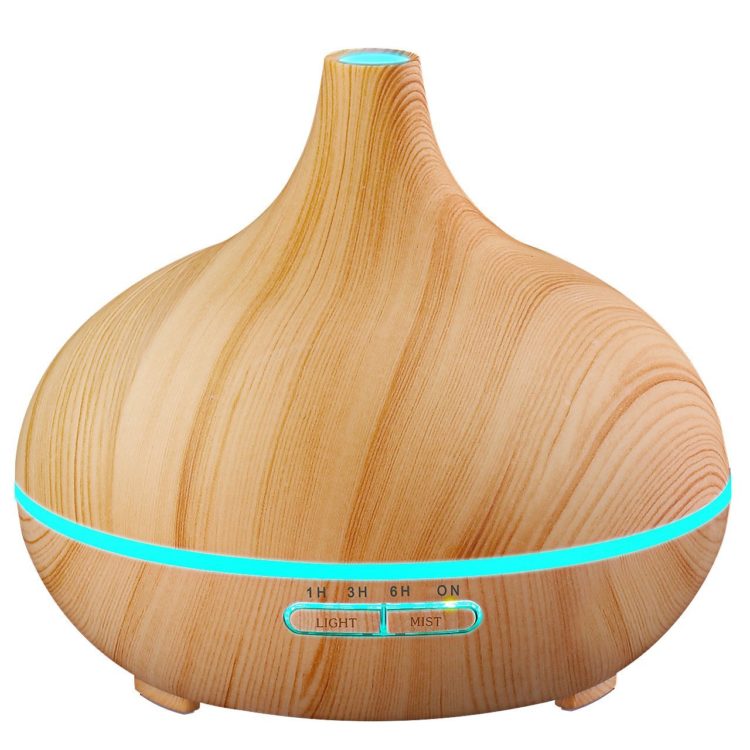 Essential oils are known to have different healing properties, both physical and emotional, and some (such as lavender) are especially helpful for relaxation. Not only can you fill your room with your favorite soothing scent, but some aroma diffusers (including the one featured above) can also double as a humidifier.
Bianca Martin said, "I have a diffuser I can fill with water and essential oils and as long as it stays plugged in, it can run for over a day. It makes the air smell nicer/fresher and really improves my mood."
Buy the diffuser above from Amazon.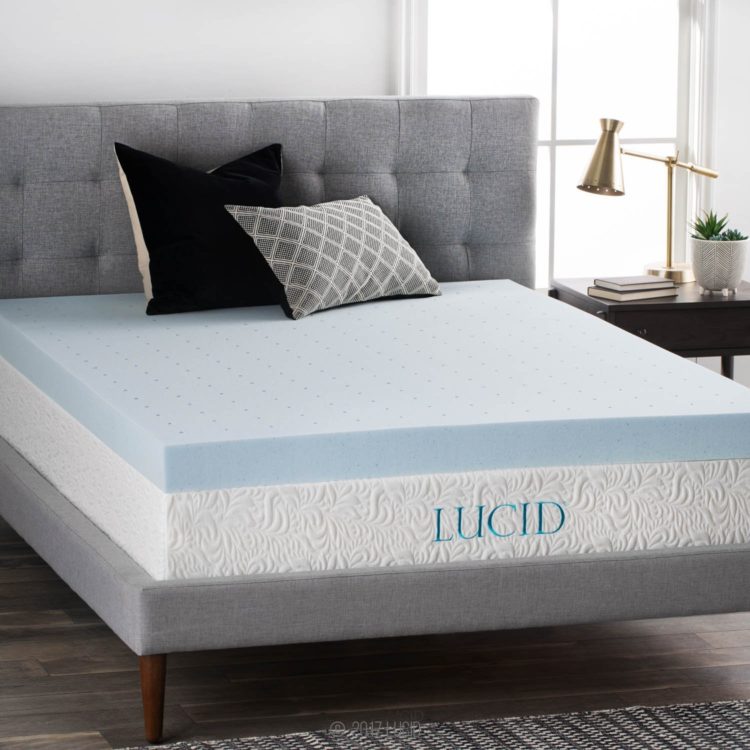 If you have chronic pain (or just really enjoying sinking into a soft bed), a memory foam mattress topper can add some extra cushion and make your bed a bit more inviting.
Kelly Vanderwell recommended a 3-inch memory foam mattress topper, and Savannah Ellis uses one in addition to a heating pad, electric blanket and lots of pillows.
Buy the mattress topper above (price varies by size) from Amazon.

If you're sensitive to cold temperatures, a space heater can help you feel toasty and cozy in your bedroom, especially as winter approaches.
"[I have] a fan and a heater; I'm so sensitive to temperatures that sometimes I need both going at once, or I switch one off and turn the other on after a few hours," Leslie Byrd told us.
Buy the space heater above from Amazon.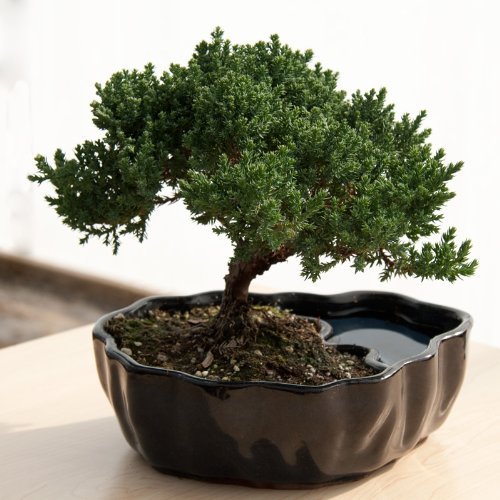 In her article "7 Things to Do When You're Mostly Housebound Due to Illness," author Toni Bernhard discusses the benefits of "bringing the outdoors indoors." If you are homebound, this is a great way to get in touch with nature without even leaving your bed.
Liberty White says she keeps a few plants in her room that do not like sunshine or frequent watering.
Buy the juniper bonsai tree above from Amazon.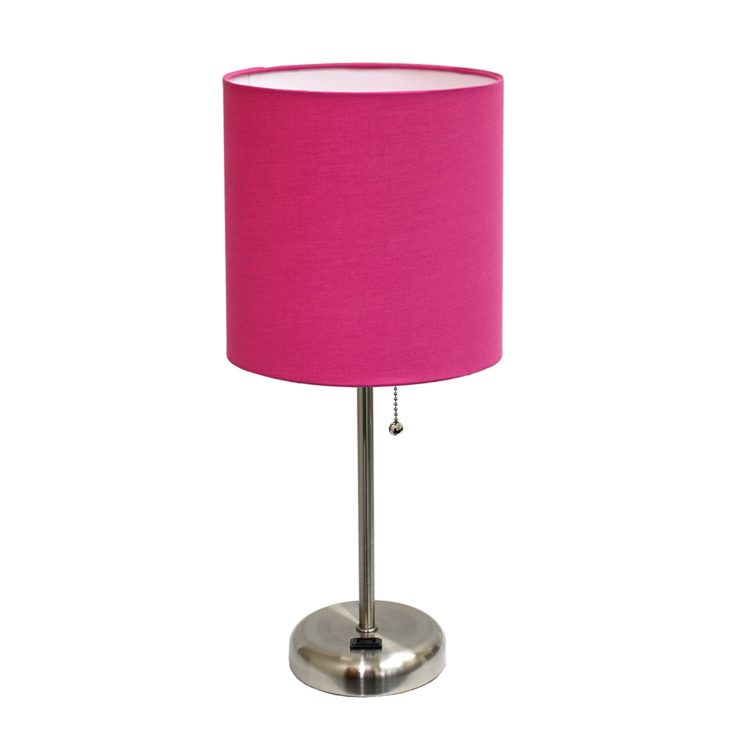 Putting a colorful lampshade around a lightbulb is an easy way to soften what can often be a harsh, white light – especially for those who struggle with light sensitivity or migraines. Choosing your favorite color can also help create a soothing ambiance to make your bedroom space extra cozy.
Andi Champion wrote, "I put pink shades on my lamps and painted the insides of the glass light globes on my ceiling fan pink as well. It really helps set a warm tone for the room and cuts the harsh light when I have a migraine."
Buy the lamp above from Amazon.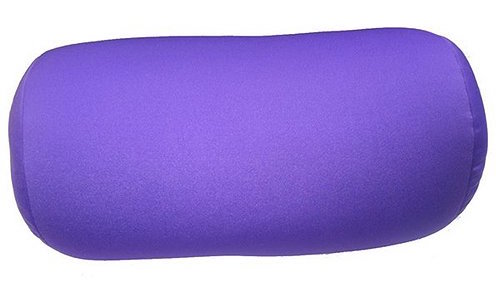 Microbead pillows are squishy, adjustable pillows that will adapt to whatever shape your form them into – perfect for helping you get comfy in bed.
Liberty White said she uses a few microbead pillows. "They do a great job of shaping themselves to whatever position I need to sit in."
Buy the microbead pillow above from Amazon.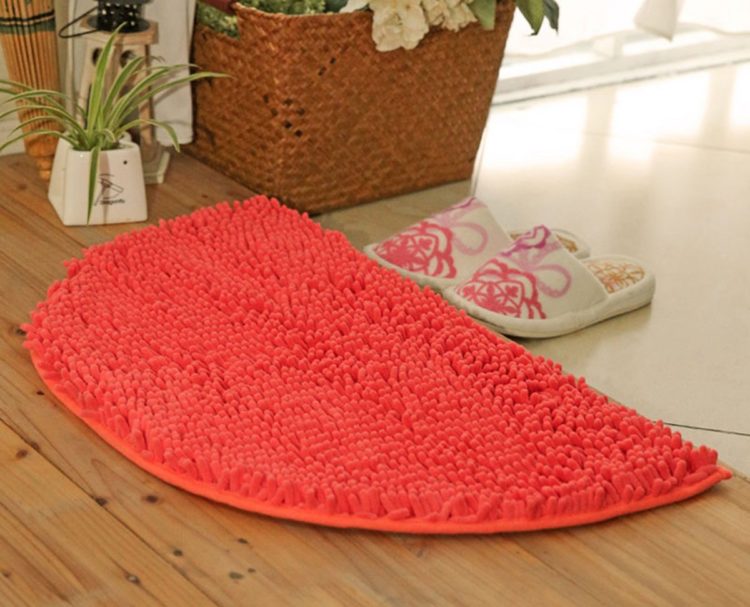 A fuzzy rug gives you something extra soft to stand on as you're getting in or out of bed. Plus, it adds a fun splash of color to your room!
Amie Greene wrote, "I just recently added a nice soft fuzzy mat on the floor so that when I step out in the morning and my feet are hurting, it will help me to transition to standing a little easier."
Buy a bath mat from Amazon.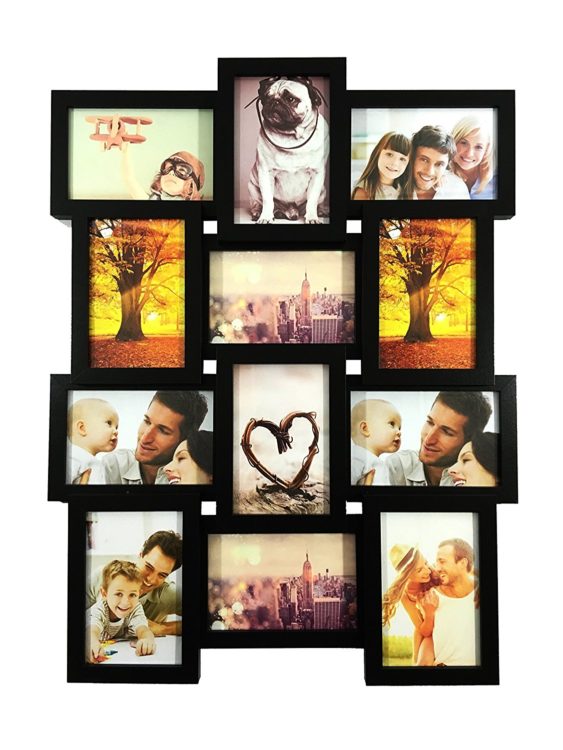 There can be a lot of value in hanging up photos of the things you love – family, friends, partners, memories, cities, landscapes… whatever brings a smile to your face on tough days when you're stuck in bed with pain and fatigue and reminds you of all the good moments in life.
Rebecca Juhl told us, "My best friend sent me some beautiful pictures and I hung them up so I can see them when I'm laying down not feeling good."
Jill D'Alessandro Jackson said she has family pictures surrounding her in her bedroom, and Michaela Martin said she likes to put up pictures of fun memories.
Buy the frame collage above from Amazon.
16. Sound Machine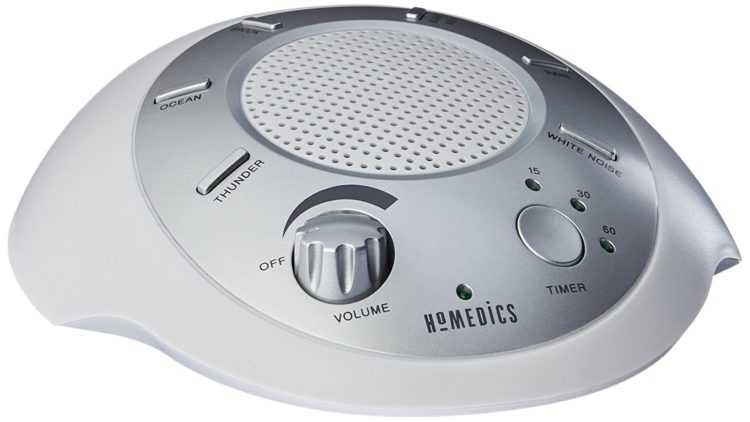 A sound machine can be helpful for those who find background noise to be calming or use it to get to sleep. Different sound machines have different built-in tracks; for instance, the one featured above has six recorded sounds: white noise, thunder, ocean, rain, summer night and brook.
Buy the sound machine above from Amazon.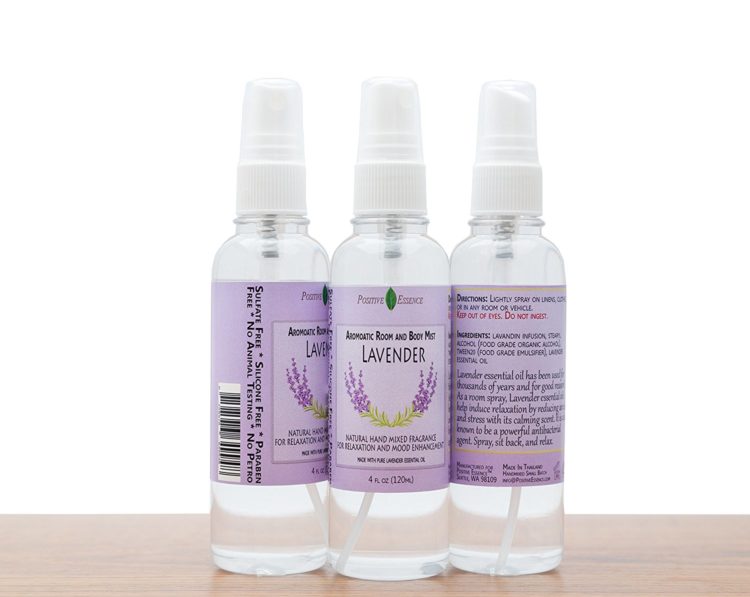 Lavender is known to be a calming scent that can be helpful when trying to sleep or relax. Spritz a little in your room for a more soothing atmosphere.
Heather Marie told us, "[I use] lavender spray to spritz my achy feet or to scent my pillowcase to help me relax."
Candace Ritchie added, "I more often than not spray rose water on a bear or throw pillow and it helps me sleep and relax!"
Buy the pillow spray above from Amazon.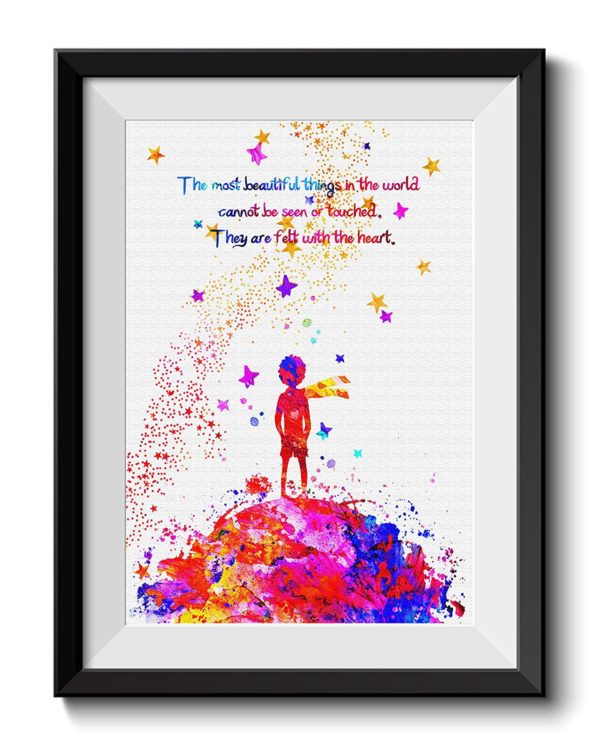 In addition to pictures of special people and memories, wall art can be comforting and motivating on even the hardest days. You could hang paintings, quotes, photographs, song lyrics – anything that speaks to you and encourages you to keep fighting.
Vanilla Tillman said, "At the moment I am commissioning friends who are artists, specifically those who also have chronic illness or pain, to make something I can look at and adore from my bed."
Anna Galdorcræft added, "I collect art, both prints and originals, to create a beautiful space to be in."
Buy the framed art above from Amazon.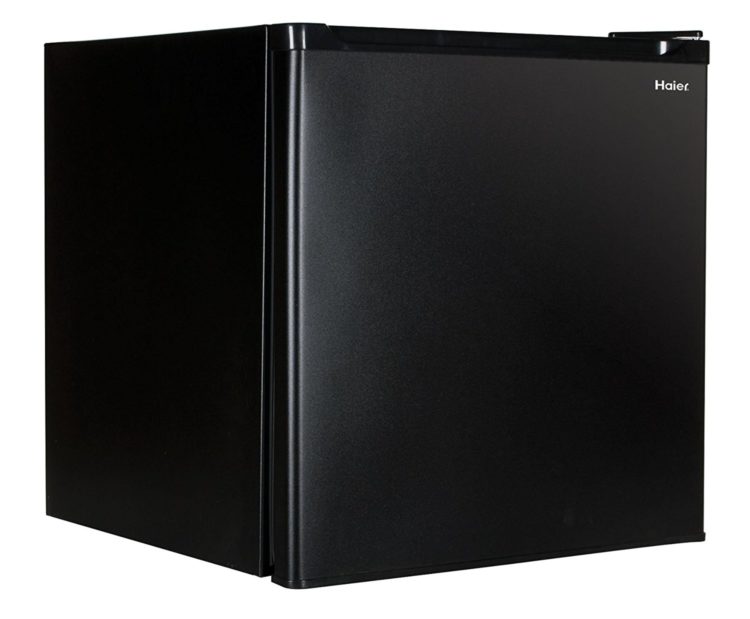 Having a mini fridge in your bedroom allows you to keep all your favorite drinks and snacks within arm's reach – so no running back and forth between your bedroom and kitchen on those days when getting out of bed is just too much.
Amanda Bates Galassini said, "My husband set up our mini fridge right next to my bed. I keep a few snacks and a lot of sparkling water there to wash down my pills and keep my nausea at bay."
Buy a mini fridge from Amazon.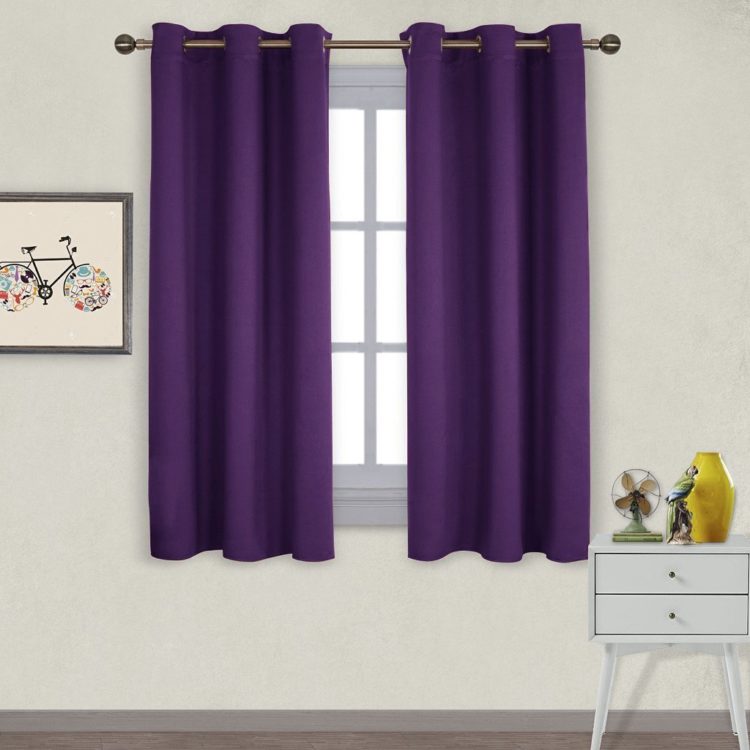 If you are sensitive to light or heat, or just feel cozier in a room illuminated by candlelight rather than sunlight, insulated black-out curtains will keep your bedroom dark and cool.
"Black-out curtains!" said Grace Shammo. "They're really helpful for when migraines hit."
Buy the black-out curtains above from Amazon.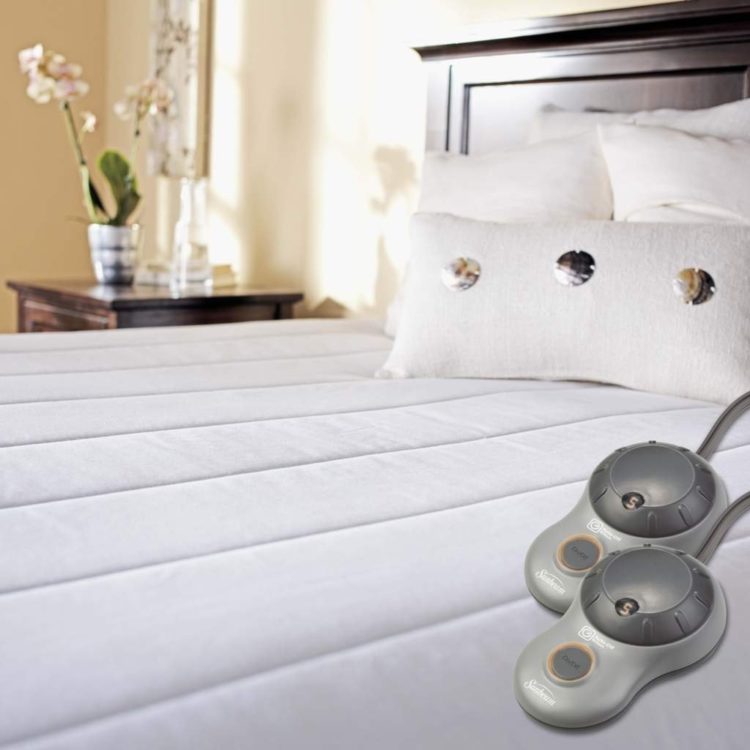 If heat helps relax you or relieve your pain, a heated mattress pad will keep your entire bed warm and cozy – perfect for the days getting out of bed just isn't an option. You can use a heated mattress pad instead of or in addition to heating pads and heating blankets, depending on how much heat you like!
"Heated mattress pad," Candess Keane told us. "So much better than heated blankets."
Buy the heated mattress pad above from Amazon.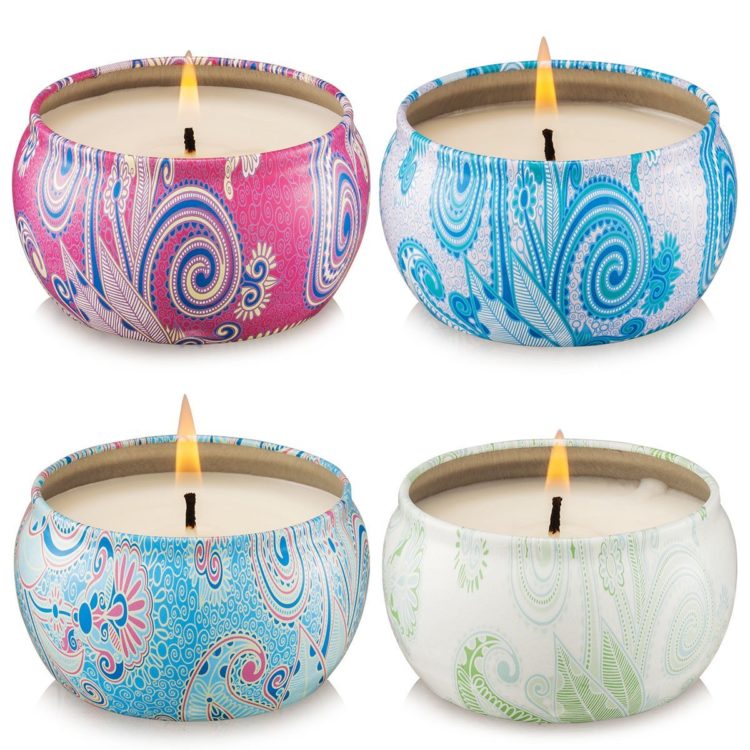 Watching the flicker of a flame can be incredibly soothing. Candles will give your room a soft, warm glow and can also provide a soothing aroma for those who are not sensitive to smell. While they are great for relaxation and coziness, just be sure to blow them out before falling asleep!
Tamara Epps recommended, "A lightly scented candle. When I might fall asleep I use a fake candle as the flame is still relaxing to watch (this can also be used if you are sensitive to smells)."
"Candles," said Jenny Williams Sarver. "It's always calming to have candles lit."
Buy the candles above (set of four) from Amazon.