14 Products That Make Your Car More Comfortable If You Have a Chronic Illness
---
Editor's Note
We hope the products below, all recommended by our Mighty community members, help you or a loved one in your health journeys. Just so you know, The Mighty may collect a share of sales from the Amazon links on this page.
Traveling by car is a fact of life for most people — however, cars aren't always the most comfortable place to be, especially if you have a chronic illness or disability that causes pain and unpredictable symptoms. Whether you're the driver or the passenger, sitting upright in your seat can quickly turn agonizing, and no one enjoys being stuck in a car while experiencing nausea, changes in blood sugar or temperature, or sensory overload.
We asked our Mighty community to share the products they keep in their car to help make the ride more comfortable. These are also great ways to turn your car into a cozy sanctuary if you just need a place to sleep, relax or lie down. Here's what our community suggested. 
1. Heated Seats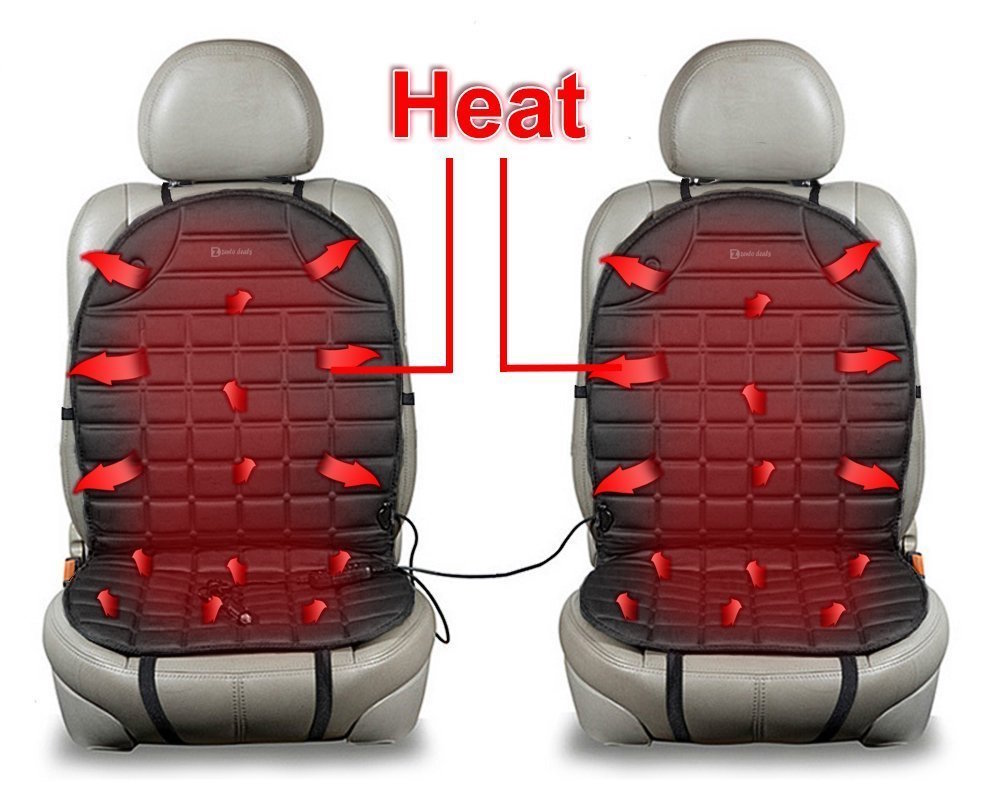 You can keep the heat therapy going even when you're in your car, thanks to heated seats. If your car doesn't have built-in seat heaters, you can buy seat covers that plug into your car's cigarette lighter.
"My heated seats are invaluable! Even when it's 110 degrees outside and I have the air conditioning on full blast, I will always have my heated seats on because they help ease the aches and pain in my lower back and bottom due to Crohn's disease," said Amanda Palmer Kirkman.
"Seat heaters. They help so much with staying warm or getting warm quickly to avoid aggravating stiff muscles or nerve pain," said Debera Gatlini Townlini.
Buy the heated seat covers featured above for $28.99 from Amazon.
2. Portable Essential Oil Diffuser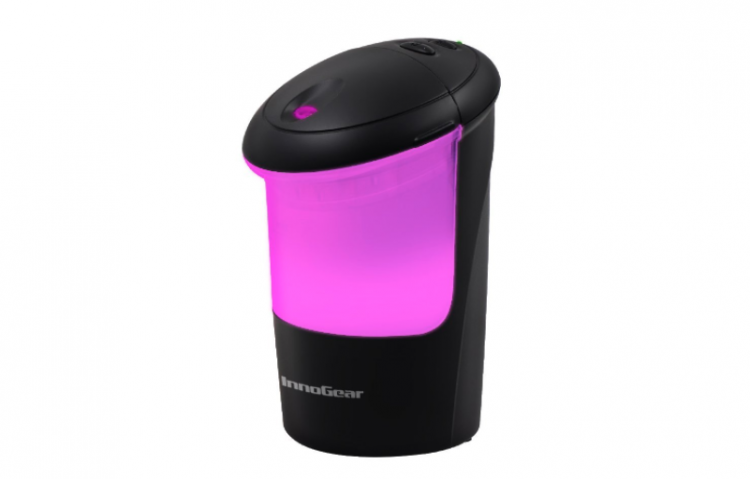 If you love using essential oils at home, consider bringing that peaceful relaxation to your car with a diffuser that plugs in and fits in a cup holder.
Buy the car essential oil diffuser featured above for $19.99 from Amazon.
3. Noise-Canceling Headphones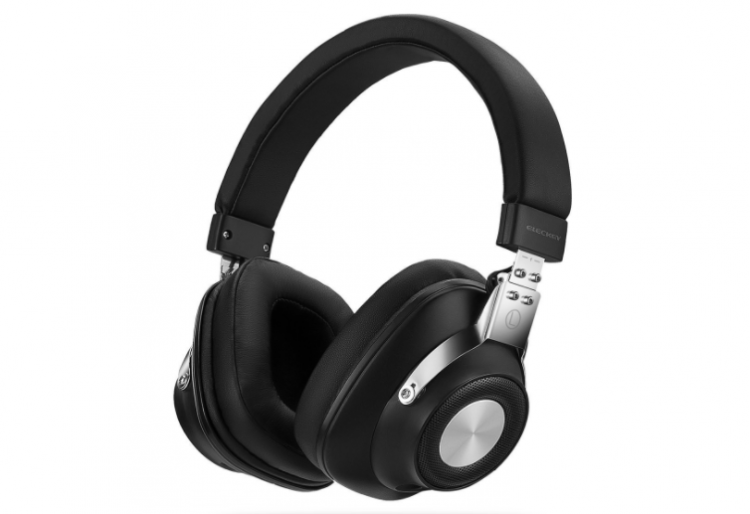 You wouldn't want to use noise-canceling headphones if you're driving, but if you're a passenger and you're sensitive to sensory input, they can make for a calmer, less stressful ride. Headphones are also useful to keep in on hand for when you want to take a nap in your car or listen to music.
"As a passenger I always wear sunglasses and noise-canceling headphones. The journey will still use energy but I can at least reduce the sensory input, so my myalgic encephalomyelitis symptoms won't be quite as bad as they could be," said Phoebe Boag.
Buy the noise-canceling headphones featured above for $69.99 from Amazon.
4. Support Pillow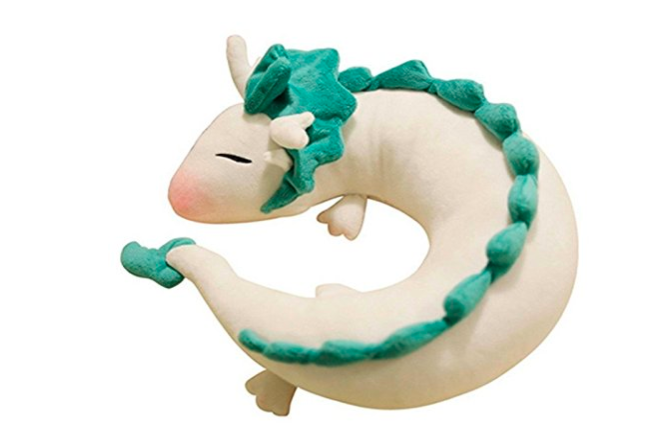 A small pillow can be used to support your legs, back, neck, arms or anywhere else that starts to hurt after sitting in the car for a while. Microbead pillows squish into any position, while orthopedic pillows provide more structured support.
"I have a J-tube and it gets pretty painful in the car. I keep a pillow to press against my abdomen and it helps with pain," said Elizabeth Wheeler.
"[I] bring a pillow for my back. I have a special heart pillow I received from the hospital that is perfect for holding against my stomach during bumpy rides," said Maria Boyer.
Buy the neck pillow featured above for $22.99 from Amazon.
5. Memory Foam Steering Wheel Cover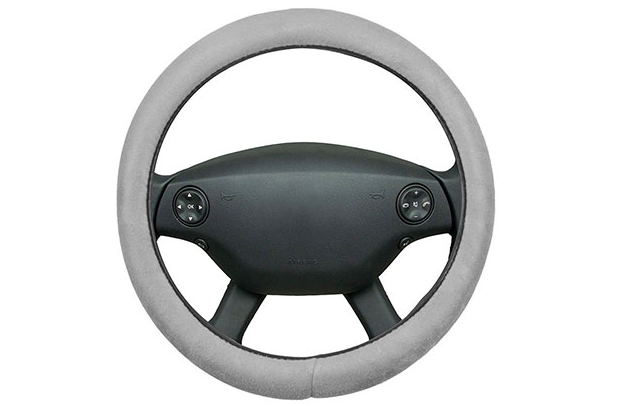 A cushioned steering wheel is easier and more comfortable to grip if you have pain in your hands and arms.
"I have very thick and soft seat covers, seat belt covers and a steering wheel cover. All help me with longer drives with fibromyalgia, rheumatoid arthritis, lupus, endometriosis and polycystic ovary syndrome," said Leslie P. McMillan.
Buy the memory foam steering wheel cover featured above for $19.99 from Auto Anything.
6. Waste Disposal Bags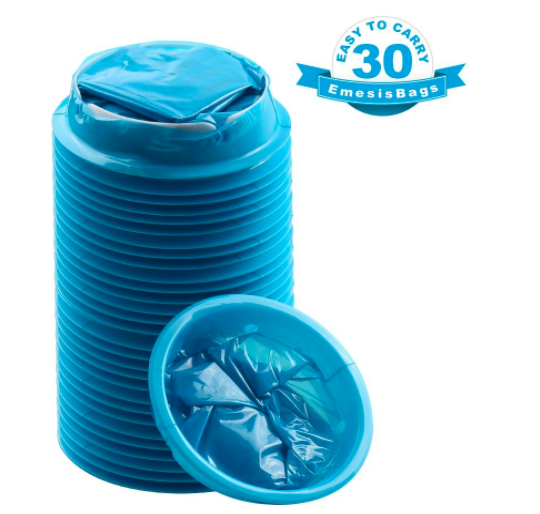 You could just throw a few plastic garbage bags in your car in case you get sick, but bags specifically designed for disposing of waste are often easier to use and secure until you get to a trash can.
Buy the waste disposal bags featured above for $12.99 from Amazon.
7. Throw Blanket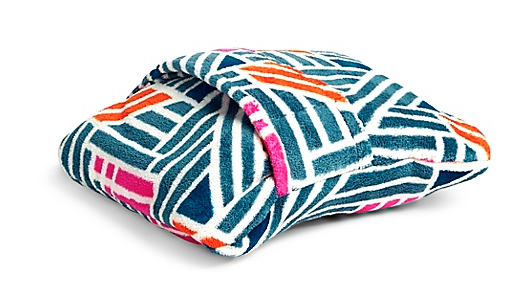 Keep a soft blanket on hand for the days when you need a bit more warmth and coziness. The blanket featured above also folds up into a pillow.
"A blanket even when I'm driving — it's great in the ams when it's freezing or not too freezing where I should have worn a coat and didn't, so I don't have to go back inside for my coat," said Michelle Piprude.
"Blankets. So many blankets, you wouldn't believe," said Tabanyi Reka.
Buy the fleece travel blanket featured above for $37.99 from Bed Bath & Beyond.
8. Sunglasses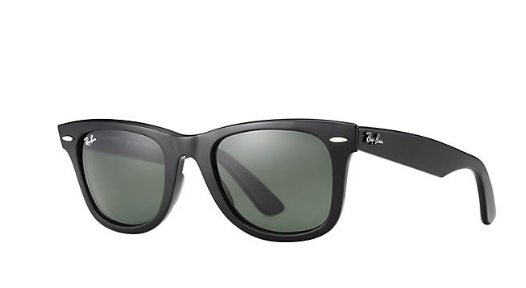 Sunglasses are a must for preventing squinting that can lead to headaches.
"Sunglasses for day, yellow lenses for night," said Jacki Jax.
Buy the sunglasses featured above for $12.99 from Amazon.
9. Organizers for Medical Supplies and Snacks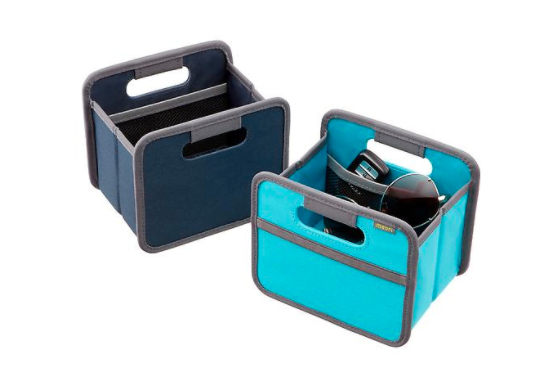 You'll likely want to keep some emergency medical supplies and medications, as well as snacks and bottled water, in your car at all times for emergencies. Help everything stay organized (and not rolling around on the floor) with a storage box or two for the glove compartment, back seat or trunk. Other things to consider stashing in your car: socks, gloves, eye mask, mints or gum for nausea and an extra cell phone charger.
"[I have] pain meds… emergency snacks in case my blood sugar crashes. And I always have my med/allergy/doctor list just in case of an emergency. I keep a hard copy on me and there's a copy saved to my phone," said Diana Rhodes Cerny.
"[I bring] a two-day supply of all my meds and all other medical essentials like a couple of puke bags, extra medical tape to protect my lupus rash from everything, sunscreen for days! A blanket, pillow, and book for when it's time to just park and 'ride out' the symptoms, a pair of extremely comfy shoes in case I need to change what I have on and extra socks," said Eerin Colleen.
Buy the mini foldable boxes featured above for $9.99 from The Container Store.
10. Power Inverter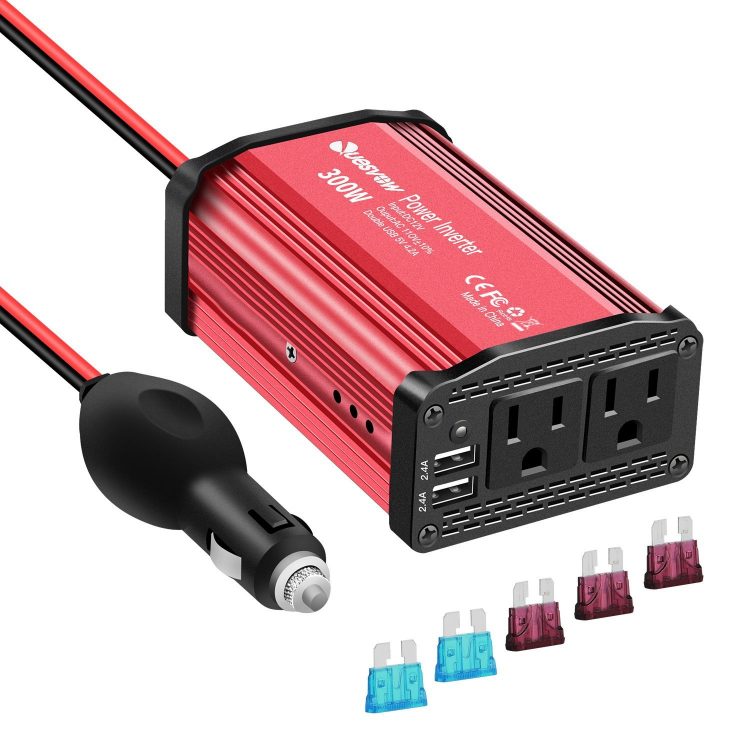 This power inverter plugs into the cigarette lighter in your car so you can power all your electronics while traveling on the road. If you're using your car as a resting place or use a lot of electronics while driving (like the essential oil diffuser and seat heater featured above), being able to easily charge your devices in your car is reassuring.
"For road trips, an inverter is a must for charging laptops, phones etc. Make sure you buy a higher-wattage inverter like this one [featured above] if you want to plug in heating pads, as they use a lot of power!" said The Mighty's disability editor Karin Willison on her blog Free Wheelin'.
Buy the power inverter above for $21.99 from Amazon.
11. Seat Belt Cover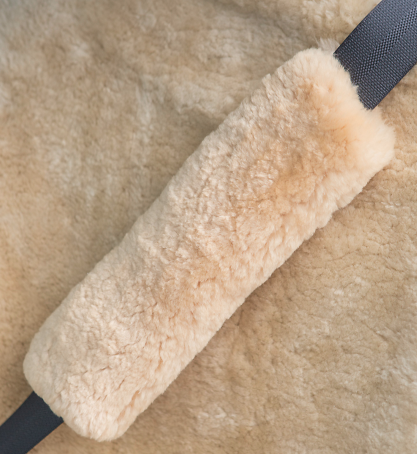 You can't exactly choose not to wear a seat belt if the pressure and fabric are painful, but you can slip a soft cover over the belt to help make it more comfortable.
Buy the seat belt cover featured above (set of 2) for $6.99 from Amazon.
12. Click Heaters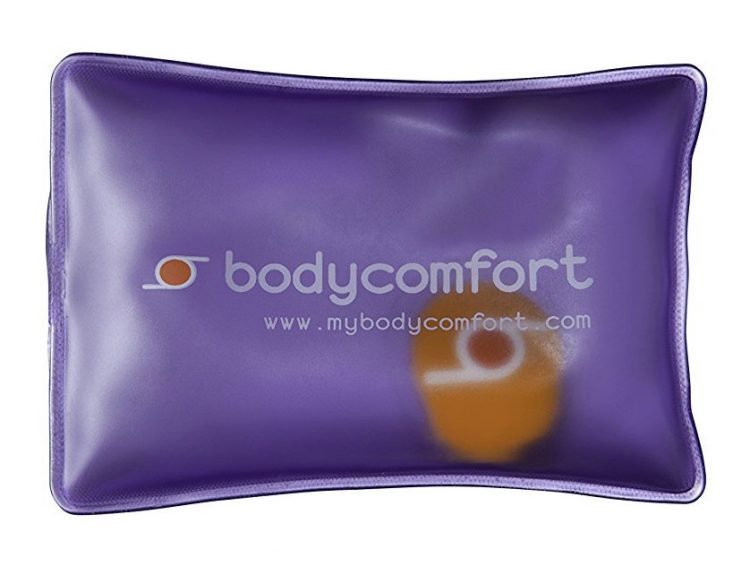 Keep a stash of heating products that don't require electricity in your car, so you can target painful spots on the go. Click heaters (featured above) heat up with the push of a button, while rechargeable hand warmers stay hot for hours. See more portable heating products here. 
Buy the click heater featured above for $19.99 for a pack of four from Body Comfort.
13. Lumbar Support Cushion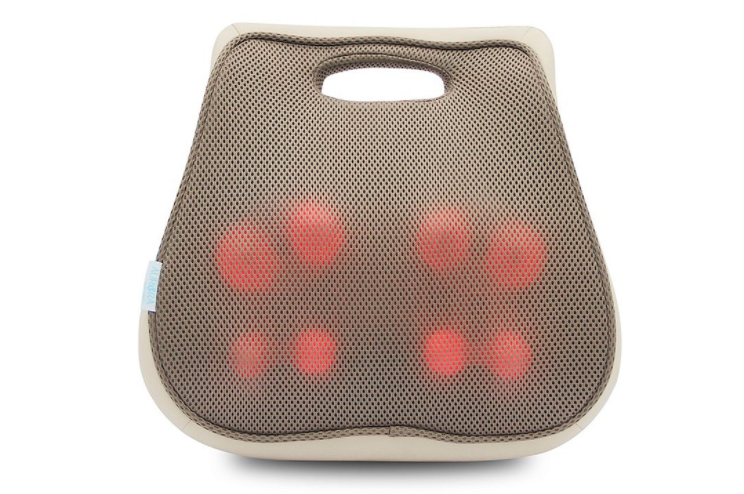 It's all too easy to settle into an uncomfortable position while sitting in the car. A cushion specifically designed to support your back can help keep your posture in alignment. Some lumbar cushions (like the one above) even include heating and massage functions.
"This puppy [featured above]. I love this thing," said SandyToes Tarantino.
Buy the lumbar back cushion massager with heat for $56.44 from Amazon.
14. Windshield Sun Shade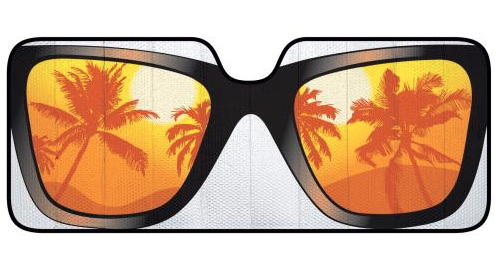 If you live in a warm climate, you know how scorching hot cars get when they're parked outside in the sun. Throw a sun shade over the dashboard to maintain a cooler temperature in your car, making those first few minutes more comfortable for you until you get the air conditioning going. If you keep food, drinks and electronics in the car, this is also a good way to prevent melting.
Buy the sun shade featured above for $10.39 from Pep Boys.
14. Seat Cushion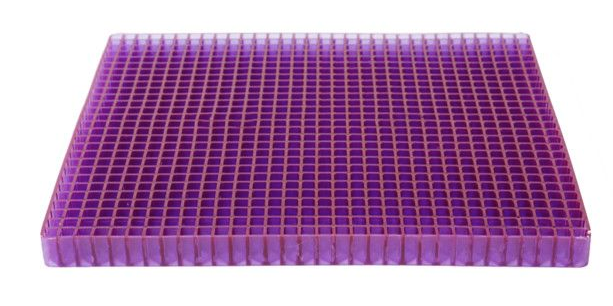 A supportive cushion turns worn-out seats that are no longer supportive into a comfy place to sit, especially for long drives. Bonus: if you choose a lightweight cushion, you can also use it when you get to your destination.
"A seat cushion! I like the Royal Purple brand [featured above]," said Kris Rudin.
Buy the seat cushion featured above for $34.99 from Houzz.