Finding a New 'Happily Ever After' With Chronic Illness
---
Who would have thought a simple television show could bring up so many feelings, emotions and realizations about life. It all started with Disney's "Fairy Tale Weddings" special. As soon as we turned it on, I had a feeling this was going to be a bad idea, but we kept watching anyways…
That was supposed to be me. I was supposed to be the one having my dream Disney wedding. I'm the one who has been dreaming about it and "planning" it since I was little. Growing up Disney, my family made multiple trips to Disney World and we watched Disney movies. Disney movies filled my head with tales of adventures, magic, the power of believing in yourself, your dreams and "happily ever afters."
I was so sure that a Disney Wedding was going to be part of my happily ever after. I was so sure I'd graduate college (which I did) and start a career (never going to happen), get married and have kids. I so badly wanted to have kids, teach them how to dream, believe in themselves and for our whole family to do Run Disney events together. Those were all things I wanted, dreamt about and they were destined to be a part of my happily ever after.
After lupus changed my original career plans, my new career was going to be working with kids with their own chronic/life-threatening illnesses and their families. I managed to graduate college with two Bachelor of Science degrees while battling lupus and Sjogren's syndrome; little did I know those were going to be the "easy" days.
Since then my body has been on a rapid downhill decline: I've been diagnosed with autoimmune thyroid disease (and had a total thyroidectomy), common variable immune deficiency, a severe latex allergy (have had airborne and anaphylactic reactions) and most recently mast cell activation disorder. I've been forced to give up on my dreams, move home and stop working. Thankfully my parents have been amazing and so supportive through all of this.
My new job has become fighting for my life, fighting for the access to the medications I need and managing my complex medical care and needs; there goes my happily ever after of my dream career. I've also had to come to terms with the fact that I'm neither going to get married, nor am I ever going to have kids. There go those dreams too. So I'm sitting there watching this show wondering, "Why me, where is my happily ever after, or am I ever going to get one?" My happily ever after isn't going to have the classic Disney everything-ends-well fairytale ending. Since then, I've been on this quest to find or redefine my happily ever after.
My happily ever after is found every day I wake up and keep fighting these dreadful illnesses with every ounce of courage I can muster. It is found in the days I feel even well enough to attempt to exercise. Maybe I'll find it in a time where my weekly subcutaneous immunoglobulin infusions don't cause fevers or side effects for days.
Maybe it's hiding in lands I've yet to see as we keep going to places on my bucket list. And surprisingly I've found my parents can be fun traveling companions – who knew?! I know it'll be found if I'm lucky enough to return to the fjords of Norway and breathe that magical Norwegian mountain air, or if once again I get to lay my eyes on the spectacle that is the midnight sun. Maybe I left it on the beaches of Hawaii, the picture perfect blue waters of Tortola or the Nyhavn in Copenhagen?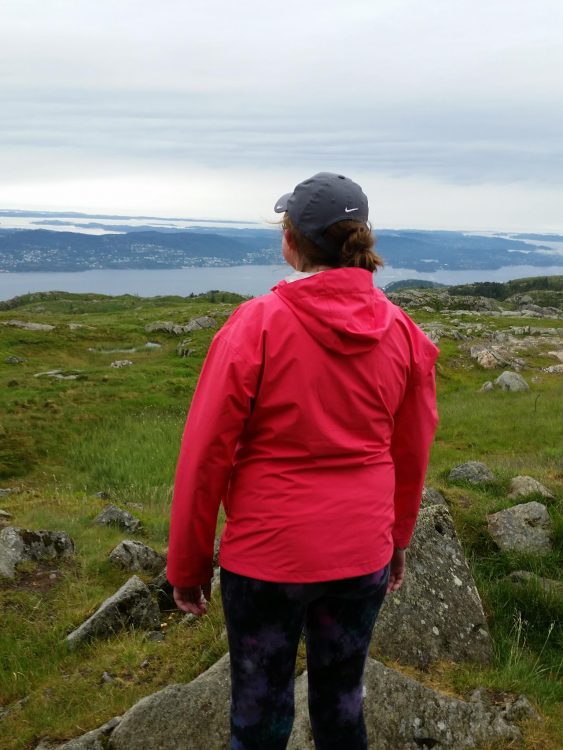 I could just be overlooking it and it's hiding in everyday life as I choose to keep living, keep going on adventures and keep making the most out of the crappy cards I've been dealt. I still have places I want to see, things I hope to accomplish and races to run. My happily ever after is never to be those big dreams, plans or that picture-perfect wedding and I've had to grieve and sometimes still grieve the life I'll never have. Instead, I'm slowly starting to realize that this new happily ever after can be found in the littlest of things and most unexpected of places.
We want to hear your story. Become a Mighty contributor here.