2 Ways My Illness Made Me More Beautiful
---
My chronic illness changed me — not just internally, but externally as well. And I believe it changed me for the better.
In the most humble way possible, I am telling you — I am beautiful now.
And I am beautiful because of my chronic illnesses.
You see…
before a vaccine altered my body in the worst of ways, before I became so ill I lost my independence, before my legs became paralyzed and long before I was diagnosed with countless autoimmune and neurological disorders…
I used to be a model.
I used to walk around on my stilettos and 37" inseam legs and strut around like the world was my runway.
I used to spend hours getting ready — curling my long auburn hair, applying the perfect shade of "sexy coral" lipstick and curling my lashes.
I could do anything, be anything… and then life knocked me down.
Way down.
Life knocked me right off those stilettos and wiped all that makeup right off my face.
And I am so thankful for it.
Let's count the ways I finally found true beauty…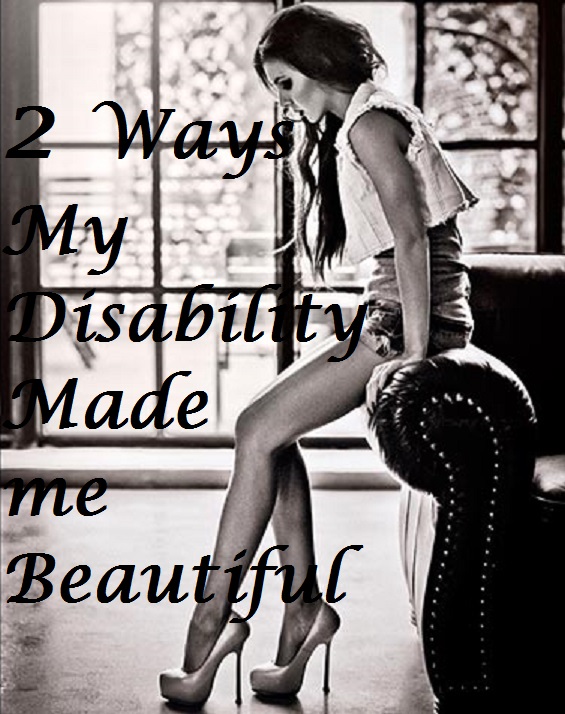 1. I learned real beauty. I was not truly beautiful and I didn't know it.
By now you may be disliking me and thinking, "Well, she was beautiful and she knew it."
The truth is — I had no self-confidence back then. People who knew me knew that I was actually a very humble person and never really placed much value on external looks.
I simply layered on my Maybelline mascara and sprayed an extra cloud of hairspray because I was extremely insecure about my appearance. I tell ya, months of being lucky if I brushed my hair once a day and maybe washing my hair twice a week changes you. Being able to shave became more than I could handle. I was lucky if I managed makeup once a month. This long without makeup and spending days laying in the same pajama pants made me see my beauty. My beauty is not my long hair, it is not my brown eyes, it is not my slender frame…
No.
Beauty is the fire I see in my eyes, beauty is the passion I have gained for life, beauty is my eyes truly open to what is important in this life. Beauty is the strength I found deep in my gut.
So now when I look in the mirror, I see that beauty. It does not matter what the rest of the world sees as beauty, for I am beautiful to me.
2. Real beauty is a choice.
Have you ever seen a classic "beautiful" girl that couldn't hold a candle to a "frumpy" girl with a smile on her face and warmth in her eyes?
Ladies, I want to give you the best tip you will ever receive in beauty – Beauty truly does come from inside. I know this is a cliche, but it is more powerful than any new makeup or wardrobe. Instead of mascara, lipstick and blush, put on a smile, a proud stance and pride.
A confident woman with a warm smile is the most beautiful. So hold your head high in confidence, let yourself laugh with your entire body and live each moment fully. Our illnesses show us that life is brief and precious — do not waste it by exhausting yourself from fretting over applying your eyeliner "just-so." Instead, slap on some makeup when you feel able, or don't, and go show the world what true beauty is.
Now I hold my head high and I don't hold back. My illness taught me to take pride in my body and my confidence shows.
So thank you, my illness. Thank you for showing me that my beauty is not tucked into my nail polish bottle nor folded neatly among my shirts.
Beauty is inside me. My beauty is my strength, my passion and my heart.
And I tell you… I am beautiful.

Now, tell me, are you beautiful, too?
All comments appreciated!
Follow this journey on Ignite Chronic Insight.