19 Tools That Can Help You Live Alone With Illness or Disability
---
Editor's Note
We hope the products below, all recommended by our Mighty community members, help you or a loved one in your health journeys. Just so you know, The Mighty may collect a share of sales from the Amazon links on this page. Prices and product availability are accurate as of publication.
Chronic illness and disability can make certain everyday chores and activities challenging — cleaning, cooking, opening packages and remembering appointments might not always be possible for you to do thanks to pain, limited mobility or fatigue. In these situations, you might turn to your roommate for help, whether that's a spouse, partner, friend, family member or caregiver. But what if you live alone, or you'll be home alone for an extended period of time? It's super frustrating to not be able to do something and not be able to ask anyone for help — not to mention potentially dangerous if attempting to do the task yourself could result in injury.
That's why it's a good idea to keep some tools on hand that make those everyday tasks a bit easier. There are some products out there designed specifically for people with mobility challenges; other items may not have been made for people with disabilities but can still help you save energy and prevent extra pain. We asked our Mighty community with chronic illness and disability what products and tools they recommend that can make life easier for those living alone. And even if you don't live alone full-time, you may find these tools help you feel more independent and make your home more accessible.
Here's what they recommended:
1. Extendable Scrubber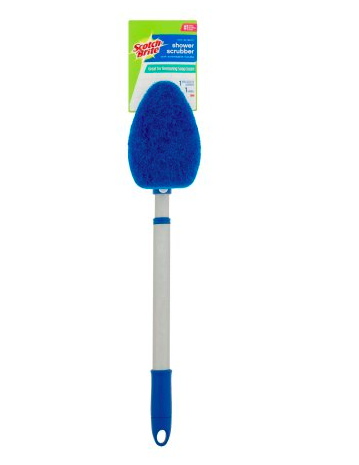 Cleaning hard-to-reach places can be difficult if you have chronic pain. A scrubber tool with an extra-long handle can help you reach high and low with less effort.
"This extendable scrubber is awesome. Since I live alone I have to clean. With this thing I don't have to bend over to scrub the tub and it reaches high on the shower walls as well," said Alesa Liles.
Buy the scrubber featured above for $6.46 from Walmart.
Sponsored by

2. Liftware Starter Kits
Liftware offers a suite of assistive devices that help people with hand tremor or limited hand or arm mobility eat more easily.
---
Liftware Steady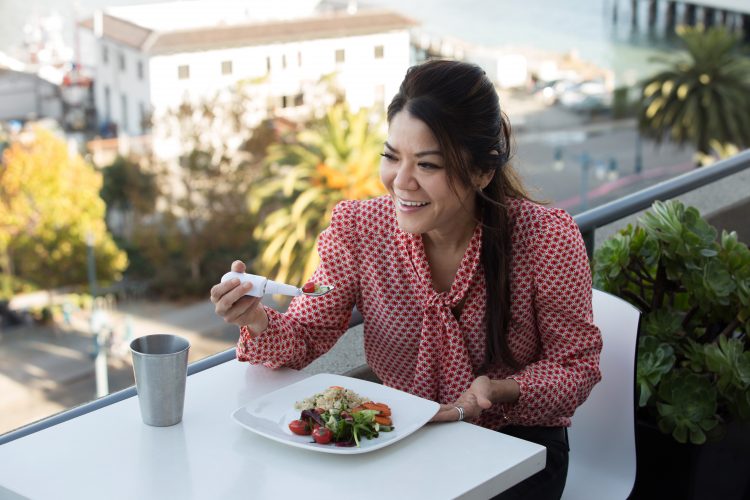 Liftware Steady is a motion-stabilizing handle with utensil attachments to help people with mild to moderate hand tremor eat more easily. These hand tremors may be associated with essential tremor or Parkinson's Disease. The attached utensil shakes 70* percent less than your hand.
* As shown in this peer-reviewed and published clinical study.
Buy the Liftware Steady Starter Kit for $195 from Liftware.
---
Liftware Level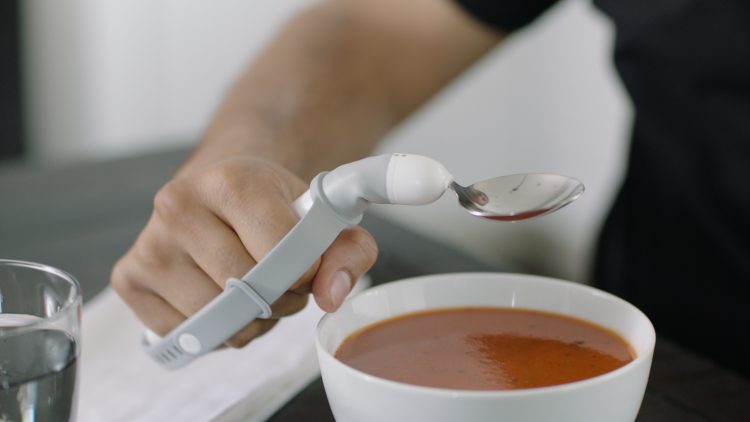 Liftware Level is a self-leveling handle with utensil attachments to help people with limited hand or arm mobility eat more easily. This limited mobility may be associated with spinal cord injury, post-stroke deficits or cerebral palsy.
Buy the Liftware Level Starter Kit for $195 from Liftware.
3. WiFi Smart Plug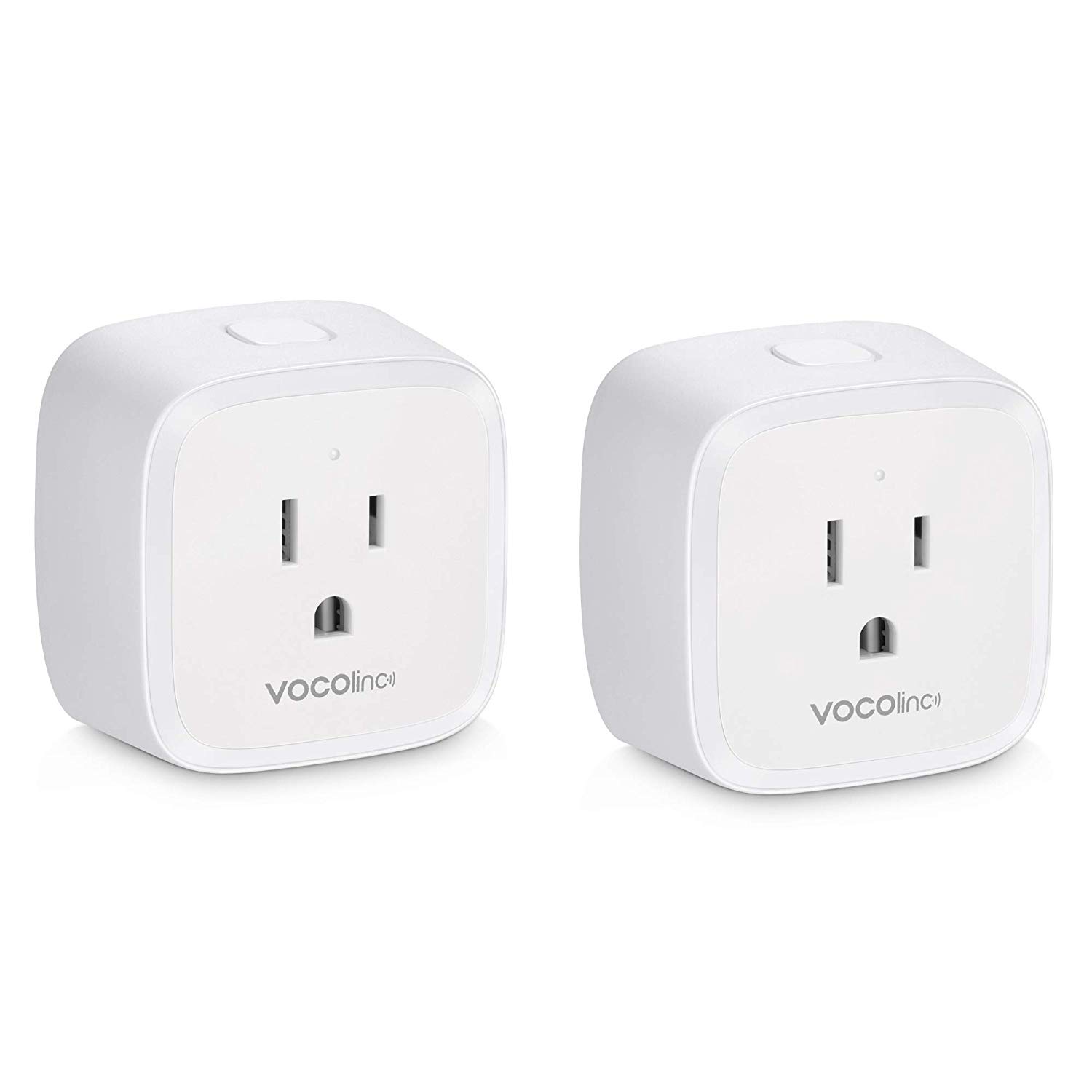 If you live with a partner or roommate, you can easily put them in charge of turning off lights and electronics. But if you live alone, that becomes your responsibility. "Smart plugs" that can be turned off and on with your phone mean you don't even have to get up.
"I use WiFi-enabled smart plugs, so I don't have to get up to turn the lights on or off throughout the house. I can just do it all (from my bed) on my phone," said Rachel Kamman. "I even have one plugged into my box fan near the bed. If I get too hot at night, I can turn it on without having to get up, or even turn on any lights. It's so helpful, it's like magic."
Buy the smart plugs featured above for $37.99 from Amazon.
4. Microwave Steamer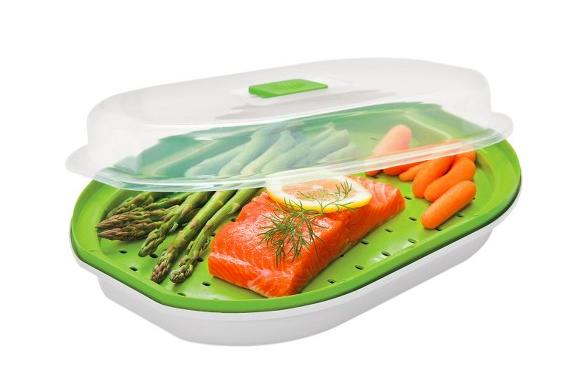 To eliminate the need to carry pots filled with water to and from your stove, consider a microwavable steamer that's much lighter and easier to maneuver.
"I don't live alone but do when my partner travels — I got a microwave vegetable steamer. No more precarious carries of a bit of boiling water across the kitchen to drain. Brilliant," said Sophie Cable.
Buy the steamer featured above for $6.99 from Target.
5. Jar Opener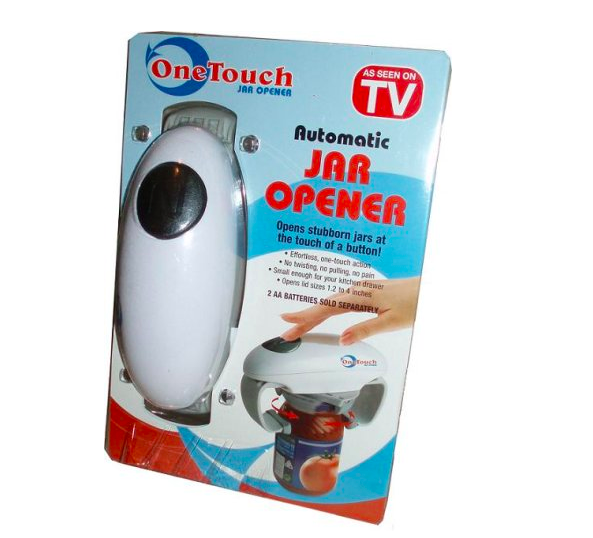 Anyone who's struggled to open a jar knows how frustrating it is when you just can't do it and no one's there to ask for help. There are a few different kinds of devices out there that will get those jars open without breaking your hand.
"OneTouch jar opener for living alone. Because I don't have the hand strength and I don't want to risk subluxing anything," said Nikki JB.
Buy the jar opener featured above for $38.99 from Amazon.
6. Mini Fridge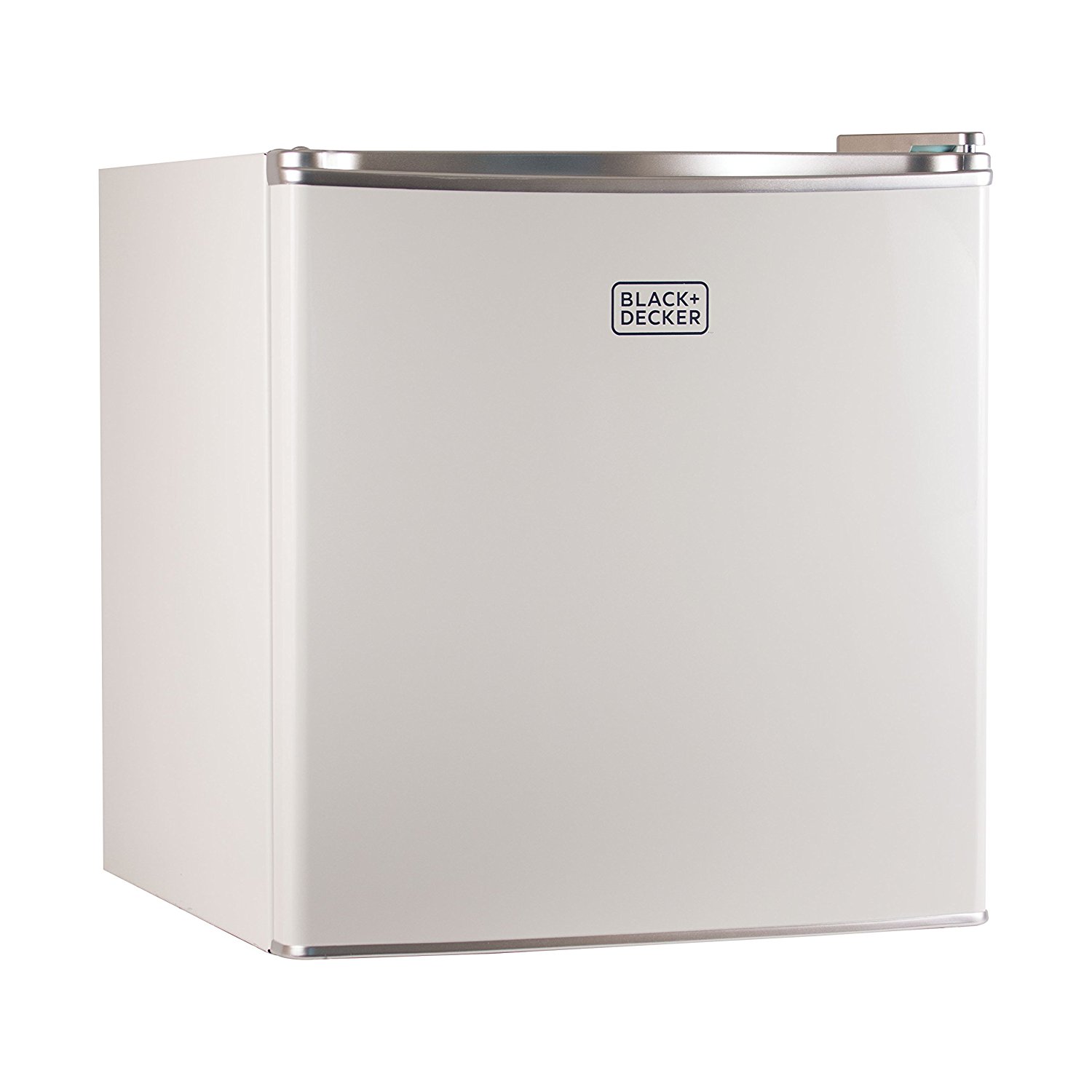 For the times when you're stuck in bed and can't ask someone to bring you a drink or snack, a mini fridge within easy reach can be a lifesaver.
"A mini fridge next to my bed. I keep drinks and simple snacks in it so when I'm having a bad day and the kitchen is just too far away there is always something close by to eat or drink so that I can take my medicines," explained Stephanie Wisheropp.
Buy the mini fridge featured above for $101.66 from Amazon.
7. Shower Chair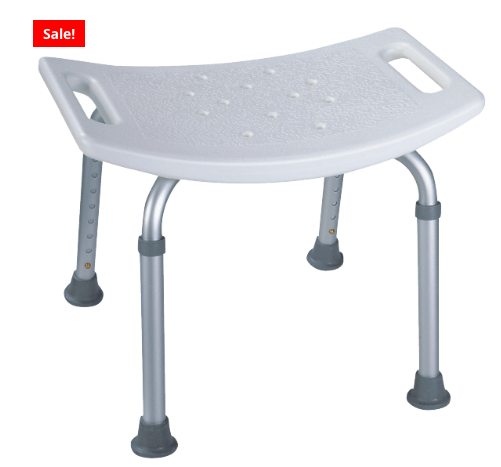 Showering can be quite dangerous when you have a condition that causes pain, dizziness and weakness. Keep a bench or chair in your shower so you can easily sit when you need to rest.
"A bath seat… For me with dizziness and fatigue it takes the dangerous aspect away of showering and makes it far less energy consumption," said Cable.
Buy the shower bench featured above for $32.16 from Amazon.
8. Grabber Tool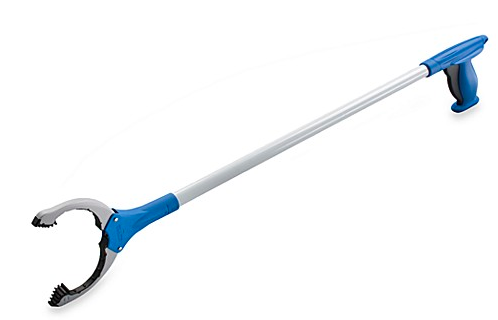 Our community swears by these grabber tools, which can help reduce your need to reach to get anything.
"My grabbing tool, can't live without it! I have one on every room!" said Anoushka Barnes-Western.
Buy the grabber tool featured above for $19.99 from Bed Bath & Beyond.
9. Wheeled Office Chair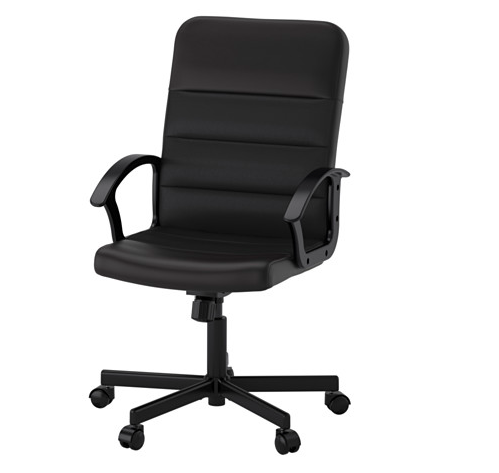 Chairs don't have to stay in the living room or dining room. A chair you can wheel around the room is especially helpful when cooking or cleaning.
"Chairs, chairs everywhere. A chair in front of the sink to use so I can sit down when I brush my teeth. A stool in front of the kitchen sink to use to wash dishes, and which I use when I'm cooking. Armchairs in almost every room of the house so I don't have to go far if I need to take a breather during a flare-up," said Ada Harrison. "I also invested in a very comfortable, ergonomic office wheeled chair, which is the one I use in the kitchen. It's padded all over and adjustable in height, and rolls easily so I can move around the kitchen quickly and painlessly."
Buy the office chair featured above for $49.99 from IKEA.
10. Folding Table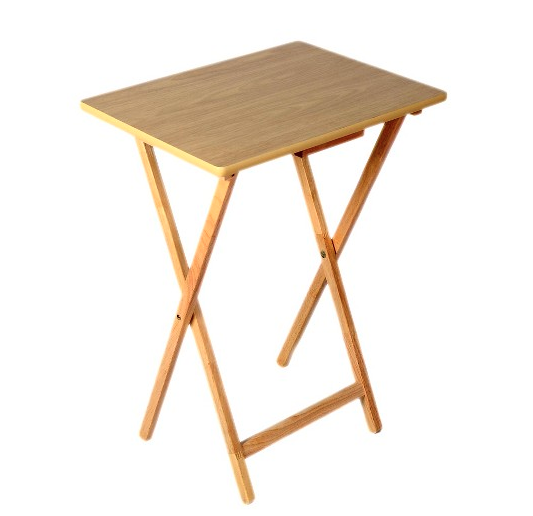 To avoid having to constantly change locations and get up to get things, you can keep a small folding table at the most comfortable spot in your home to make it easier to hunker down and work, eat or relax with necessary supplies close by.
"Folding table. I can set it up for my laptop, dinner, whatever and sit on the couch in comfort," said N.A. LeBrun.
Buy the folding table featured above for $22.99 from Amazon.
11. Extra Phone Chargers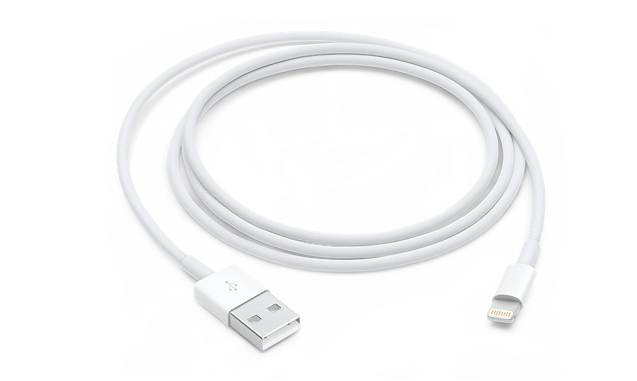 Having a phone charger in every room you use your phone will eliminate trips back and forth to your (one) charger.
"Extra phone chargers. I leave them around the house in case I can't get back up or down the stairs and my battery is low," said Mary Madden.
"I don't have stairs but even moving them around a room can be hard so I leave one by my bed, one in the computer, one always in my backpack, and a fourth just for my tablet. I'm never without a charger when I need one with that system," agreed Capri Sprazzle.
Buy the lightning to USB cable featured above for $19.99 from Apple.
12. Amazon Echo or Google Home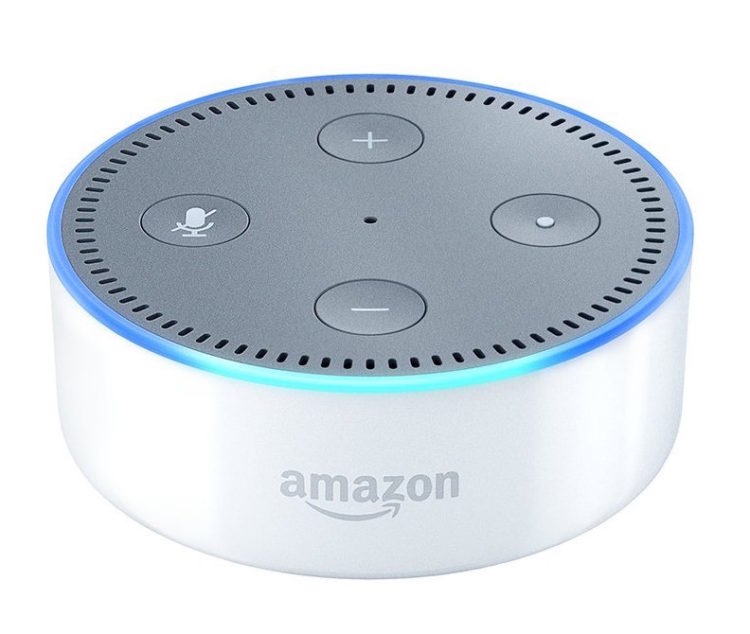 A voice-activated system like the Echo or Google Home allows you to set reminders, make lists, play music and more without having to get up, write anything down or push buttons.
"Amazon Echo (or the like). I can play games on rough days, can ask it the weather, scores from the game I fell asleep too, ask it to remind me to take meds, keeps track of my grocery list, have it tell me jokes and is always ready with whatever music I want. Very handy" said Adele Lynn.
"My Google Home system. I can use it to turn devices off and on, make phone calls, find music, control my smart TV, get local and national news, weather, and of course, Google things… all with voice commands, from wherever I am in the house," said Kaye Edwards.
Buy the Echo Dot featured above for $49.99 from Amazon.
13. Drinking Glass With Built-In Straw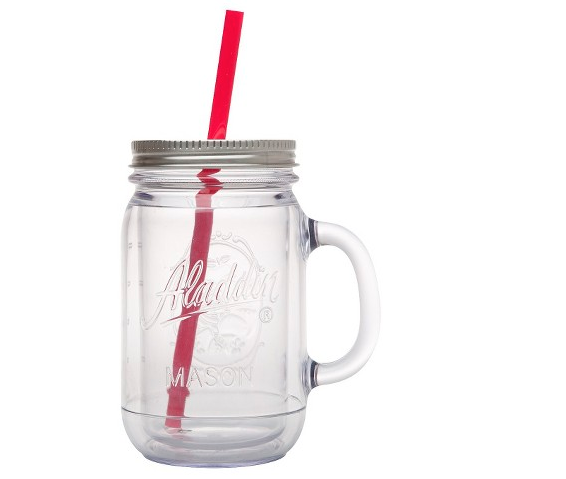 If holding and drinking from a cup is difficult for you, a mason jar with a lid and straw could be a useful addition to your kitchen.
"A drinking glass/mug with lid/straw and handle… no spills and [you are] able to hold it by sliding hand through the handle. I recommend the Aladdin plastic insulated mason jar [featured above] because it is lightweight and there is no condensation. It works for hot drinks, too," said Karen Kelley.
By the jar featured above for $6.49 from Target.
14. Slow Cooker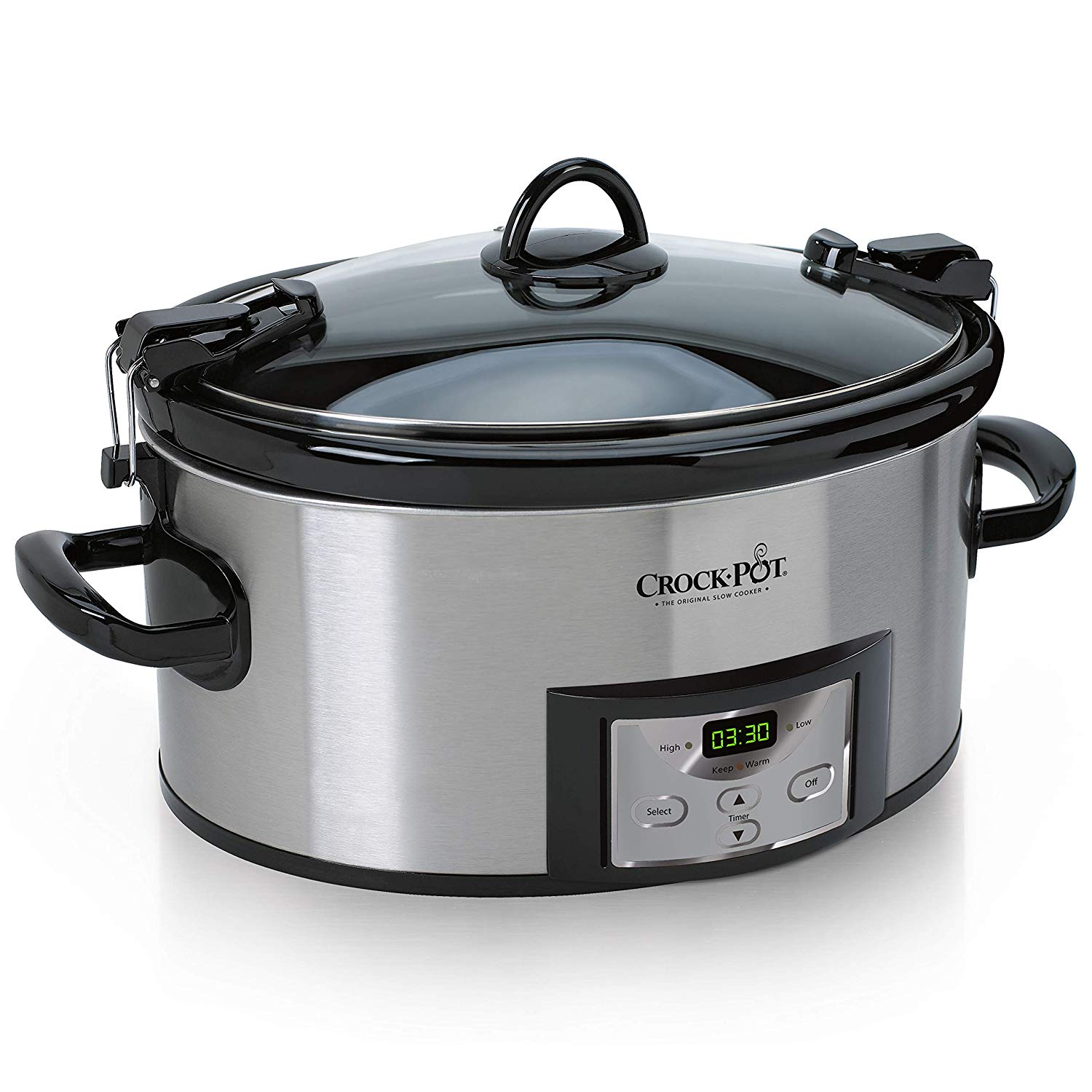 Cooking all your own meals by yourself every day can be exhausting. Throw all your ingredients into a slow cooker, turn it on and by the end of the day you'll have a large meal cooked and ready to eat or freeze.
"Slow cooker is what comes to mind first. I need to be able to eat well to support my body, but cooking and baking can be challenging. I can add basic ingredients to the slow cooker in a few minutes, then it does my work for me," said Facebook user Chronic Wholeness. "I can make large batches, then reheat leftovers, or freeze in single portions to thaw/reheat later as my own healthy freezer meals. I made oatmeal overnight last night that was ready this morning, then started soup this morning that will be ready for supper."
Buy the Crock-Pot featured above for $44.99 from Amazon.
15. Lightweight Vacuum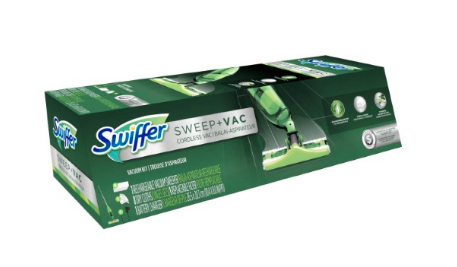 Vacuum cleaners are typically heavy and unwieldy, but there are several kinds on the market that are much lighter (and still clean well).
"Swiffer with the vacuum [featured above]! It's rechargeable and is a lot easier than sweeping and mopping," said Jill Williams.
"A lightweight [vacuum]. I got a Shark one which is loads easier as it gets under furniture without having to get on the floor or move the heavy furniture. Also a vital tool is my boyfriend and family who help me stay on top of housework when I have a flare up," said Megan Louise.
Buy the vacuum featured above for $49.97 from Jet.
16. Portable Cook Top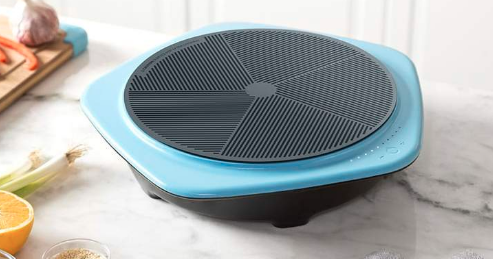 If you need to sit while cooking, a portable cook top allows you to cook right at your table. Two popular options are electric, which acts as a single (or double) electric burner, and induction, which uses electromagnetic fields to heat the pot, not the cooktop itself. Just check to make sure it's safe to put your cooktop on whichever surface you'll be using.
"I ordered the Tasty One Top induction cooker [featured above]. It makes it to where I can sit at the table and cook. It make preparing healthy meals so much easier," said Ashley Coleman.
Buy the cook top featured above for $149 from Tasty Shop.
17. Mobile Storage Units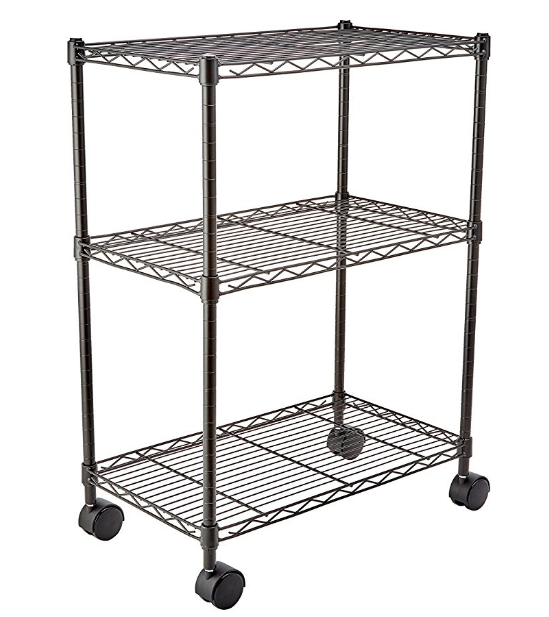 Use storage units on wheels and shelves that slide so you can bring your items to you instead of reaching and bending over.
"I have shelving units in my bathroom that slide so I don't have to hunch over and dig stuff out of the back of the cabinet," said Morgan Uebele.
Buy the storage unit featured above for $32.81 from Amazon.
18. Rolling Walker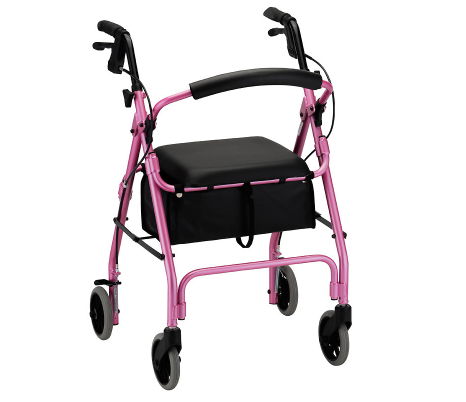 A rolling walker is a versatile item to keep at home — you can use it to help you sit, stand and walk independently.
"I use a rolling walker with a seat on it even just around the apartment as well as when I go out: I can use the seat as a surface so I don't have to try and carry things around with anxiety about dropping it (like a heavy hot plate or bowl!), and it gives me something easy to sit on while I do things like stir a pot on the stove or wait in line at stores," said Samantha Ahearn. "I use the Nova Rollator Walker in pink [featured above]."
Buy the walker featured above for $129 from Walgreens.
19. Apps for Keeping Track of Medical Needs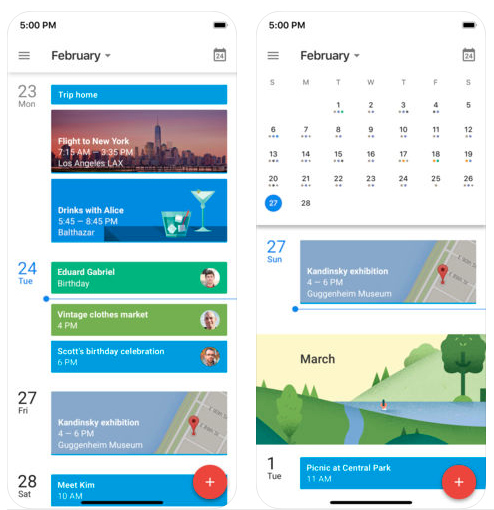 Creating your own system for remembering to take meds, go to doctor's appointments and keeping track of symptoms and concerns is essential, especially if you don't have someone at home to possibly remind you. Your phone's built-in calendar app might work best for you; there are also tons of apps you can download. Or you can use a good old fashioned notebook or whiteboard if you prefer the non-tech route.
"Honestly my phone calendar. I can never remember my doctor appointment with out it. When to give my monthly injections. When to take meds. I use it to track specific symptoms like fainting so I can give information and not forget it happened," said Elisabeth Wheeler. 
"Alarms on my phone so I remember to take my meds," said Heather Mcvicker-Kellerhals. 
Download Google Calendar for free from iTunes and Google Play.