5 Things My Chronic Illness Taught Me About True Friendship
---
For a lot of people, almost as soon as they're diagnosed with a chronic or disabling illness, the majority of their "friends" disappear. Which, in turn, makes it seem even more overwhelming because really, social support is huge.
I've been chronically ill for seven years now and it's taught me a lot. This is what it has taught me about friendship.
1. The ones that left were never there.
Two "best friends" completely bailed on me and several other "friends" did the same. For a long time I didn't have many friends at all. Now I have one best friend and I'm confident she will never abandon me like that. Because the ones that left weren't there for me — they were my "friend" for them. They were "friends" because it was of benefit to them in some way. But they didn't truly care about me and when I was hurting, they were never there for me. Knowing the difference helps me know now who my true friends are.
2. They don't have to completely understand. 
A lot of friendships are started by shared interests and experiences. But life with a chronic illness isn't something to which any stranger on the street can relate. I don't know of a single friend of mine that fully understands the day-to-day chaos I live. But I do have friends. I do have friendships. I have true friends and true friendships and I have friends that care about me because of who I am as a person, completely regardless of how I'm feeling.
3. The ones that stay are the ones you're stuck with.
My best friend knows almost everything there is to know about my condition and my life that anyone could possibly know without living it themselves. She doesn't care that I have a bad day sometimes and I'm not up for socializing. She knows it's not personal. The ones that know almost everything hang around even if they do know everything, so when you find one that you can truly trust, hang on to them. Because they're some of the best people life has to offer.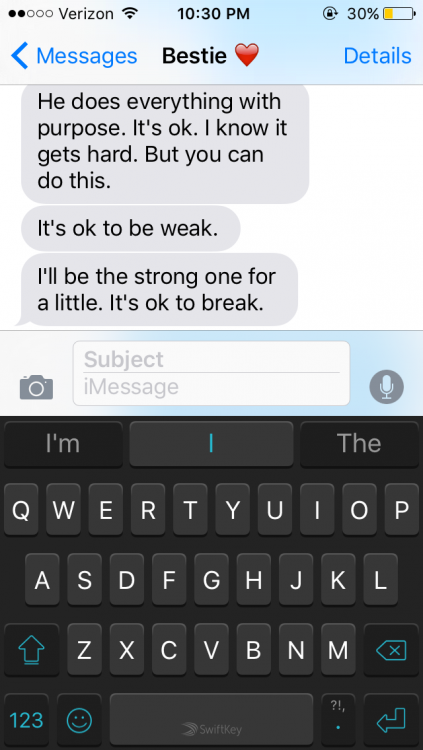 4. There's no such thing as a "normal" friendship. 
I have friends I can talk to for hours on end, but we couldn't get through a simple card game (because we'd get distracted and talk). I have friends I can just sit with and we don't have to be doing anything at all because we know we're there for each other as we sit and think. I have friends I could play cards with all day, but a 15-minute conversation seems to drag out forever with the intense awkwardness. I have friends I can't sit still with. I have friends I dance with. I have friends I laugh with. I have friends I cry with. I have friends I pray with. They're all true friends. Because true friendship doesn't fit in a box.
5. It's OK to not be OK. 
You don't need to constantly act OK with your true friends because they see right through it anyway and they still love you regardless. They will be with you every step of the way.
So, if you're someone who is chronically ill and you're reading this because you don't know how to have friendship, no matter what, don't give up on true friends. Because I promise they're out there.
If you're that person who is a friend to someone that is chronically ill, thank you. Just keep doing what you're doing, because the fact that you're still around means you're doing pretty well.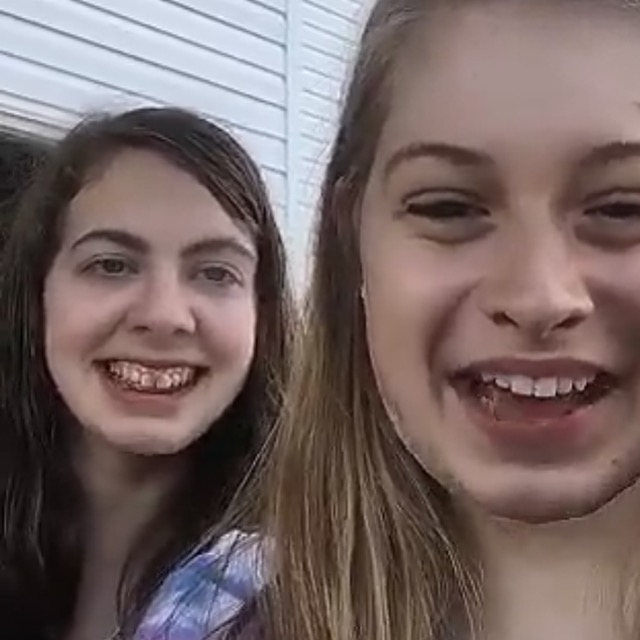 The Mighty is asking the following: Create a list-style story of your choice in regards to disability, disease or illness. It can be lighthearted and funny or more serious — whatever inspires you. Be sure to include at least one intro paragraph for your list. If you'd like to participate, please send a blog post to community@themighty.com. Please include a photo for the piece, a photo of yourself and 1-2 sentence bio. Check out our Submit a Story page for more about our submission guidelines.