Finding My Sense of Self While Parenting a Child With a Chronic Medical Condition
---
I am a woman.
I am a body that created a human and fed that child in the first months of his life.
I am a wife.
I am deeply grateful for the most amazing partnership with my husband.
I am a mother.
I am proud of myself for creating, birthing and raising this beautiful child.

I am hard on myself for not doing things perfectly.
I am a mother to a baby with special medical needs.
I am sad that my first year as a mom was marked with so much confusion, heartache, and tears.

I am so grateful for my son for teaching me patience and a depth of love I never knew existed.
I am a daughter.
I am more sensitive to my parents' feelings after becoming a parent myself.
I am a friend.
I am often feeling guilty about not being a better friend.
I am a physical therapist.
I am a better physical therapist because of my experiences as a mother.
I am a worse physical therapist because I am so damn sleep deprived.
I am a multitude of roles that make me me and that define me as a person, but I am not the sum of all my parts. Sometimes I am more. Sometimes I am less.
At times I am lost. At times I am tired. At times I am helpless. At times I feel that I fall short in my roles as mother, wife, physical therapist, daughter and more.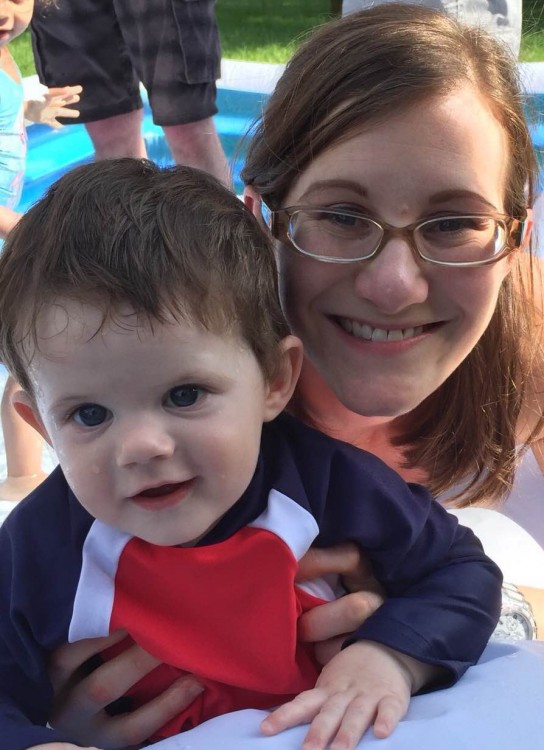 But other times I can look in the mirror and know I am the best version of myself at that moment. I am not currently competing in triathlons because I am busy running an ultra marathon of medical diagnoses, doctors appointments, medicines, fights with insurance, breast pumping, dishes, more dishes and even more dishes. I did not go in to work today because my son needed to go to the ER instead. I am not able to attend social events and dinners with friends because of my son's medical needs at night. I hope my body and professional and personal relationships stay strong through this time. But at the end of the day, I am my son's mommy, and I am my best version of myself because I am available to him.

I am vulnerable by sharing my feelings.

I am empowered by sharing my feelings.

I am growing and evolving, ever-changing because of my experiences.

I am at the core the same person I have always been.
I am.
The Mighty is asking the following: What's one unexpected source of comfort when it comes to your (or a loved one's) disability and/or disease? Check out our Submit a Story page for more about our submission guidelines.