17 Summer Essentials for People Who Are Sensitive to Light
---
Editor's Note
We hope the products below, all recommended by our Mighty community members, help you or a loved one in your health journeys. Just so you know, The Mighty may collect a share of sales from the Amazon links on this page.
For many in our chronic illness community, the heat and light of summer is dreaded rather than eagerly anticipated. Photosensitivity – or a sensitivity to light – can be caused by a number of chronic conditions or even medications. Some people may have conditions such as solar urticaria or chemical photosensitivity, which primarily cause an adverse immune reaction to sunlight, while others may have an illness such as systemic lupus erythematosus (SLE) or migraine in which photosensitivity is one of many symptoms experienced.
Regardless of the cause, photosensitivity can make it extremely challenging to function outside your home or participate in day-to-day tasks and activities, especially during those sunny summer months. While it is certainly an option (and in some cases, a necessity) to stay indoors and avoid sunlight completely, we wanted to know how our community protects against harmful light when they want or need to venture out of the shade.
So, we asked those in our Mighty community with photosensitivity to share what products they use during the summer to protect against UV rays. Here are their recommendations.
1. UV Cloth Umbrella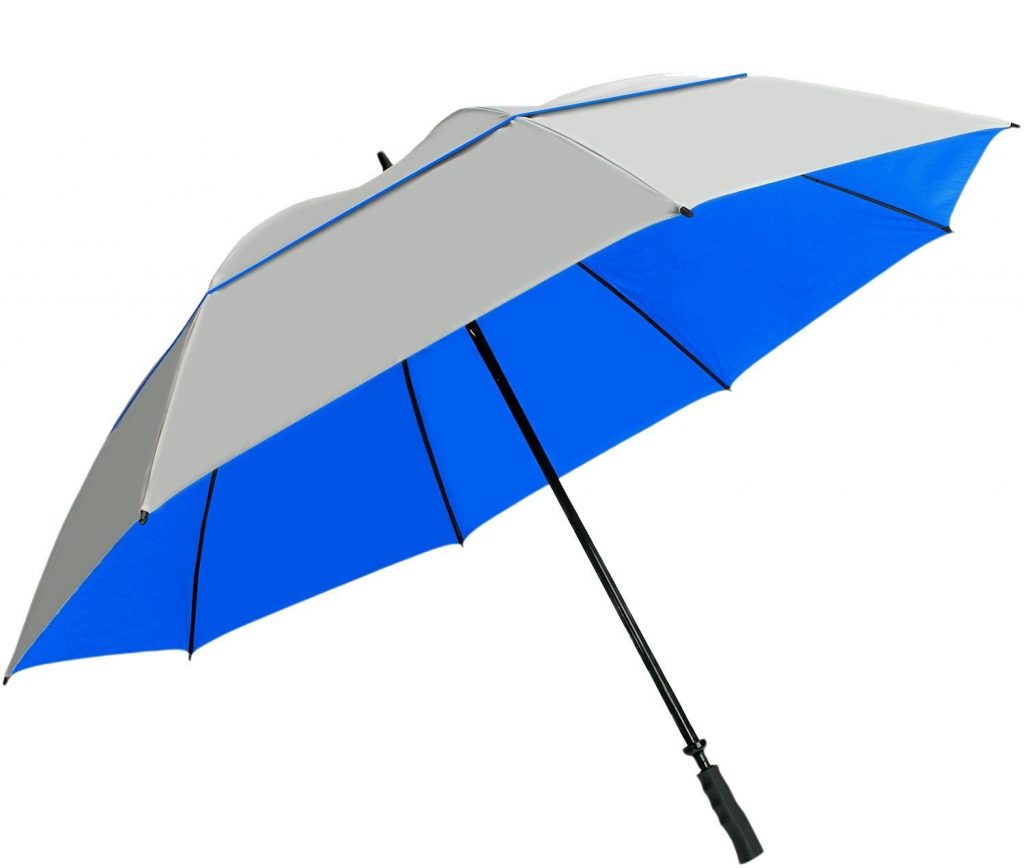 Many people may only grab an umbrella when it's raining, but umbrellas can also be perfect for blocking out sunlight. The umbrella above has a silver coating to reflect heat and provides 55+ UPF for the highest protection from UVA, UVB and UVC rays.
"I use a sunbrella," said Michelle Malley. "An umbrella made with UV cloth. Also works for rain. I just searched 'UV umbrella' on Amazon."
Buy the umbrella above for $24.99 from Amazon.
2. Reel Legends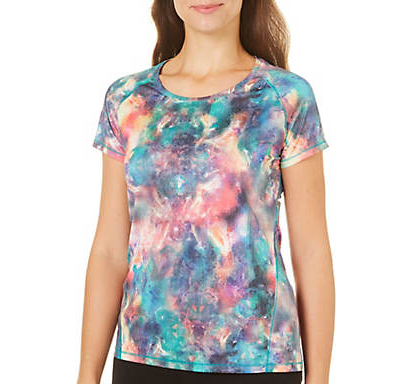 Reel Legends clothing is made to wick away moisture and keep you cool while also providing sun protection. The shirt featured above provides UPF 40 sun protection, a mesh-like panel on the back and quick dry technology.
"Reel Legends, sold by Bealls stores," recommended Rebecca Faust. "My brother has worn them for years as an avid fisherman and recommended the brand to me when I developed lupus."
Buy the shirt above for $14.99 from Bealls.
3. Neutrogena Sunscreen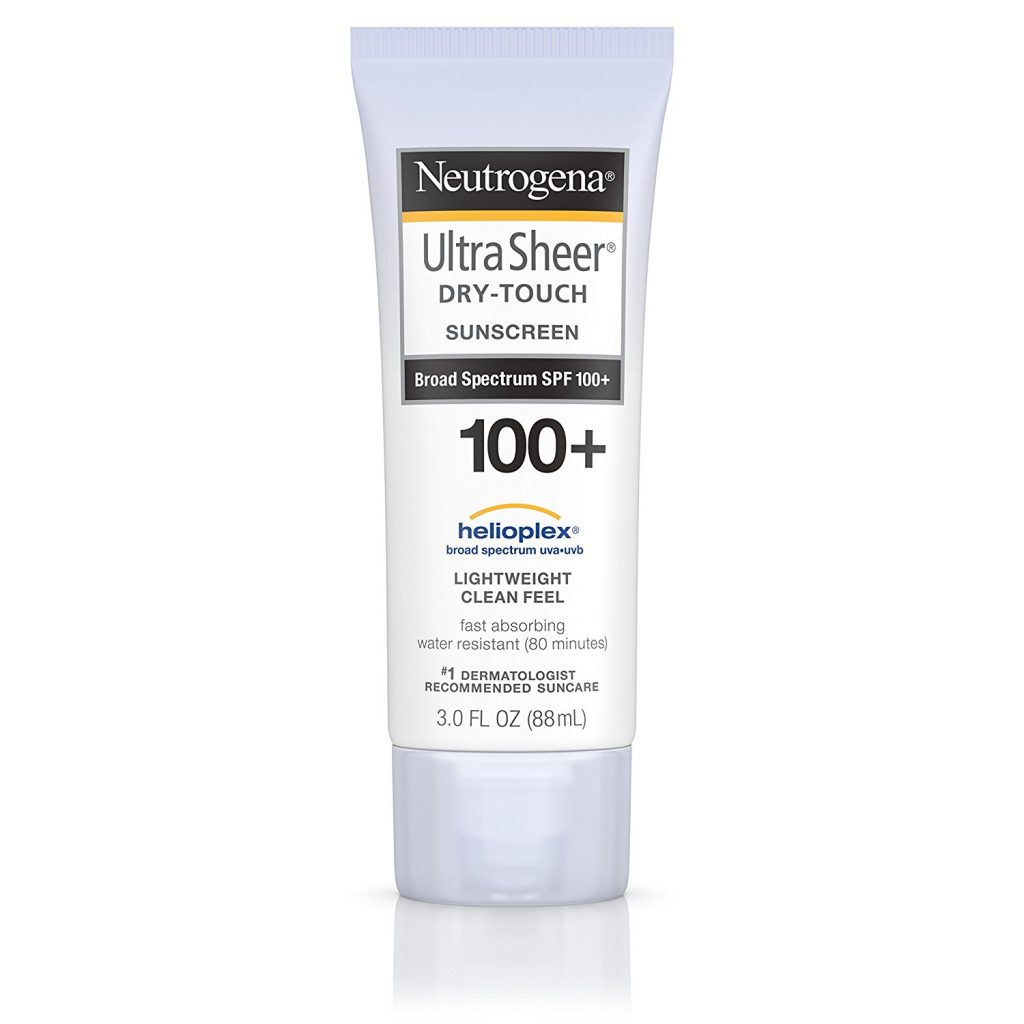 This sunscreen has 100+ SPF to protect against UVA/UVB rays, and is made with Dry-Touch technology so it's light and sheer, and doesn't look or feel greasy on your skin (especially helpful if you're using it on your face!). It is also water-resistant for up to 80 minutes.
Nikki Osterman wrote, "Neutrogena 100+ SPF mixed into my foundation for face and neck and mixed into lotion for arms and chest. UV blocking umbrella and super sexy glaucoma shades if it's still too sunny for regular dark glasses that day. A scarf over well thought-out clothes to avoid heat/sun rash and sometimes still dashing from shadow to shade like a bad spy."
Buy the sunscreen above for $7.70 from Amazon.
4. Columbia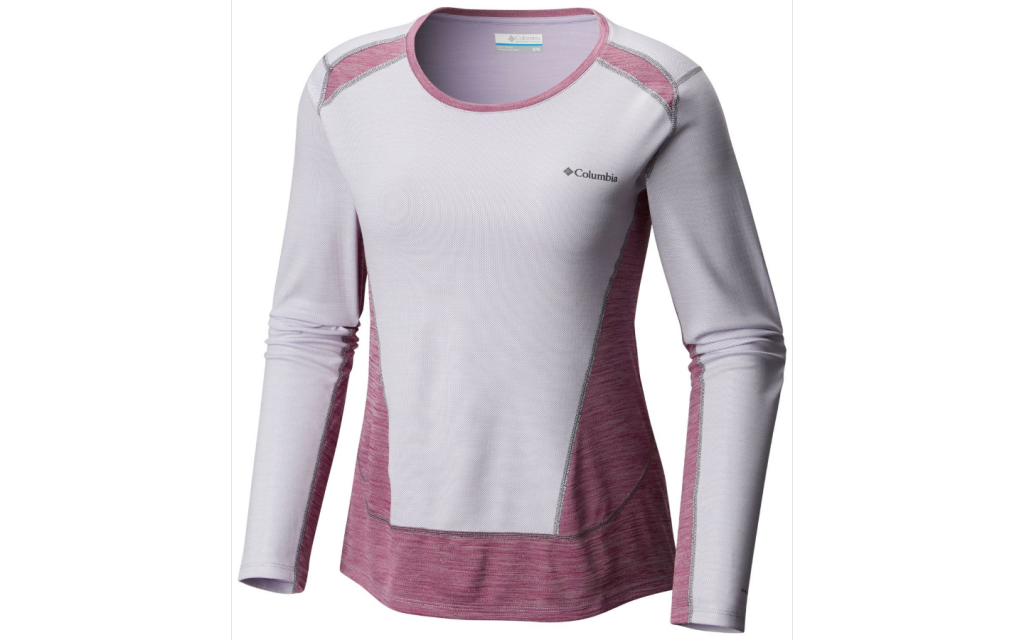 Columbia makes a range of sports and outdoor wear for men and women, with many pieces of clothing offering sun protection. The women's shirt above features UPF 50 sun protection, moisture-wicking fabric and Omni Shade technology that reflects the sun.
"Columbia has started making light and airy SPF clothing and I love it!" said Katie Pintos.
"Columbia and REI makes their own clothing with SPF," added Kelly Valentine.
Buy the shirt above for $35 from Columbia.
5. Reflective Window Tint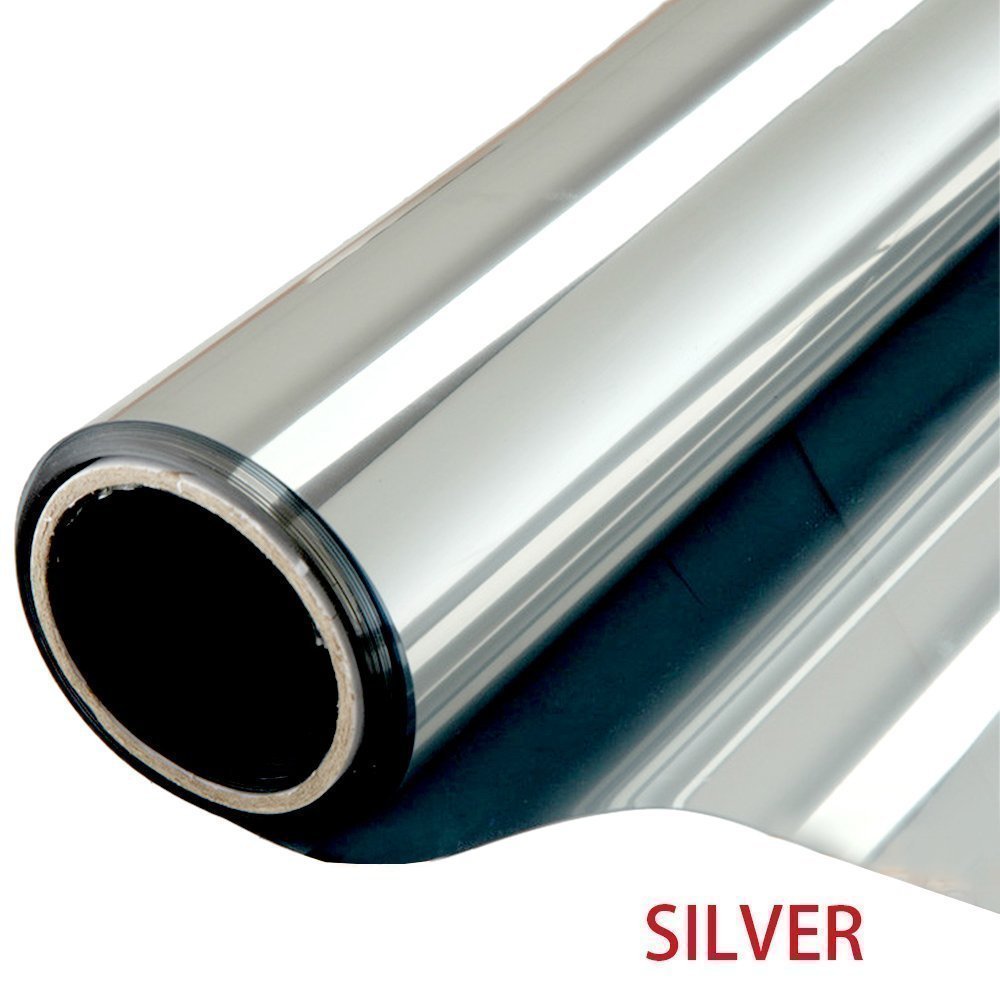 This non-adhesive, reflective film functions like a one-way mirror, giving you privacy without having to close your blinds. It's perfect for keeping your home or office cool during the summer, as it blocks out 90 percent of infrared rays and 85 percent of UV rays.
Katrina Cox Orr recommended, "Mirror reflective window tints (really easy to install with a spray bottle) and they keep the cooling bill down. Sun blocking curtains are great too. Get stick-on Velcro for connecting curtains and swags to block light gaps."
Buy the window tint above for $28.66 from Amazon.
6. Solumbra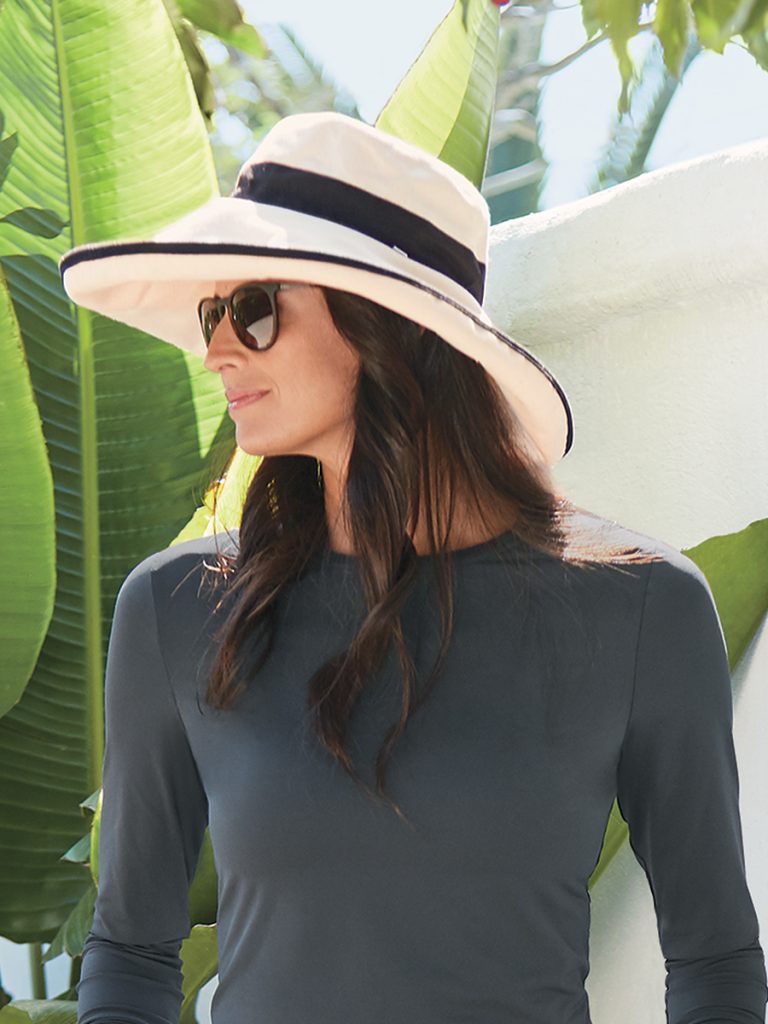 Solumbra carries sun protective clothing and accessories that are lightweight, moisture-wicking and 100+ SPF.
"Solumbra," recommended Eileen M. Kelly. "Expensive but they last forever! Mine are 15 years old!"
Buy the wide-brimmed hat above for $74.95 from Solumbra.
7. SunGuard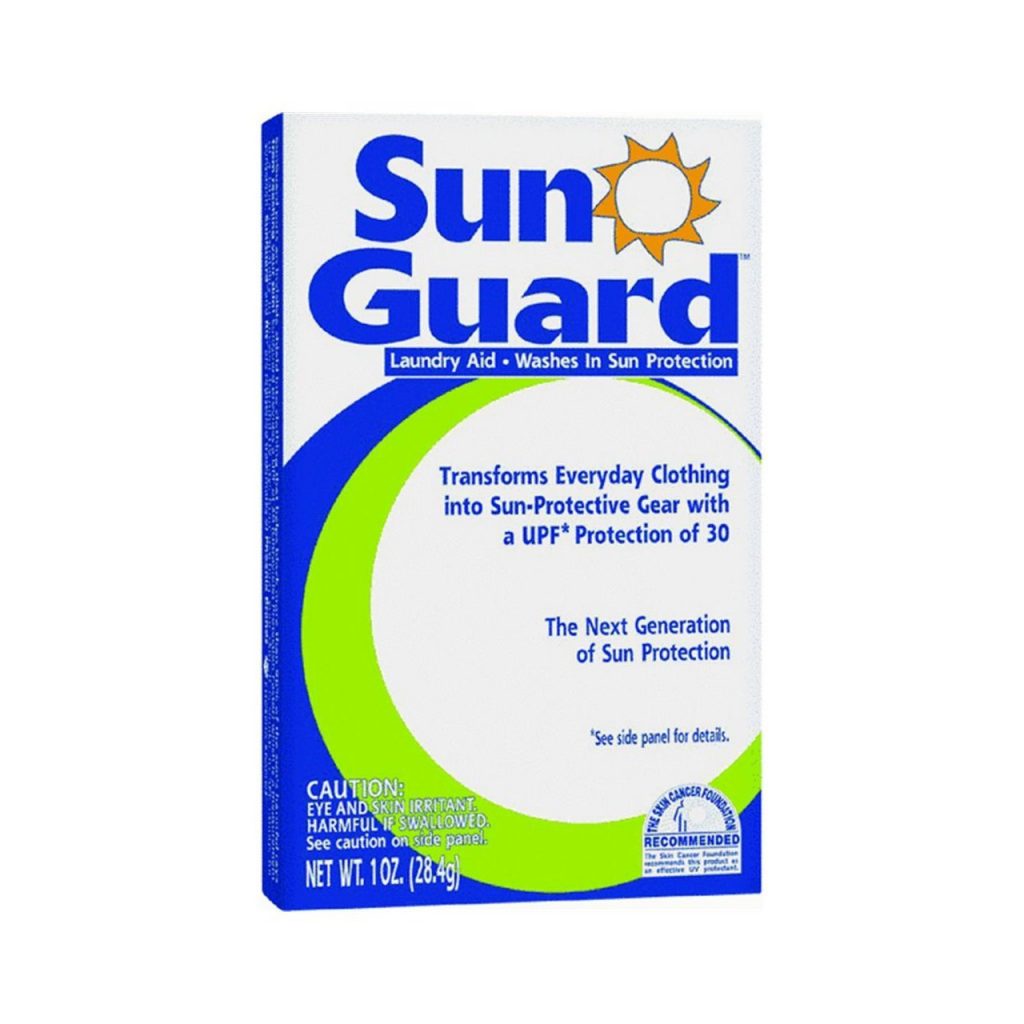 SunGuard is a laundry aid that washes an invisible shield into your clothing and claims to help block more than 96 percent of the sun's harmful rays from reaching your skin. It can boost the UPF protection of a white cotton T-shirt from UPF 5 to UPF 30.
Recommended by Danielle Broussard.
Buy the laundry aid above for $6.19 from Amazon.
8. Guy Harvey
Guy Harvey carries nautical-themed clothing and accessories for both men and women, most of which is designed for the beach, watersports, etc. The performance shirt featured above is UPF 30+, anti-microbial and moisture-wicking.
"Reel Legends and Guy Harvey fishing sport shirts are amazing!" said Liz Jordan.
Buy the performance shirt above for $45 from Guy Harvey.
9. Solar Shield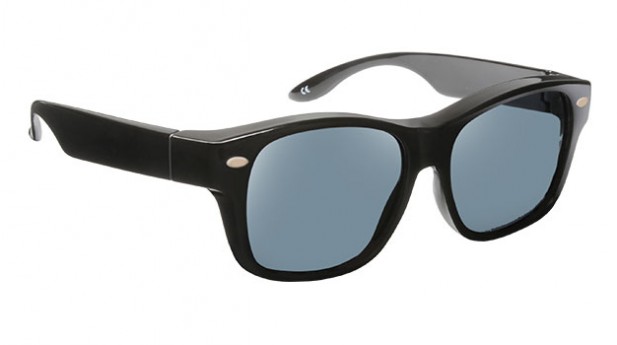 If your eyes are photosensitive, these polarized sunglasses provide 100 percent UVA/UVB protection and fit over your regular sunglasses.
"Solar Shield sunglasses," recommended Elsie Gordon. "They fit right over top of my glasses then sit on top of my head when I don't need them. I tried lenses that change tints but they don't change fast enough. Prescription sunglasses had to be swapped out for regular glasses when I went indoors. These make light sensitivity easier to deal with."
"My photosensitivity is mainly a vision issue, glare and intensely bright sunlight can trigger blinding migraines," said Cassandra Paquin. "While I don't have a specific brand, my prescription sunglasses with super-dark photosensitive finish are all that stands between me enjoying travel and recreation with my family and a debilitating migraine that steals the day."
Buy the sunglasses above for $26.95 from Solar Shield.
10. Lands' End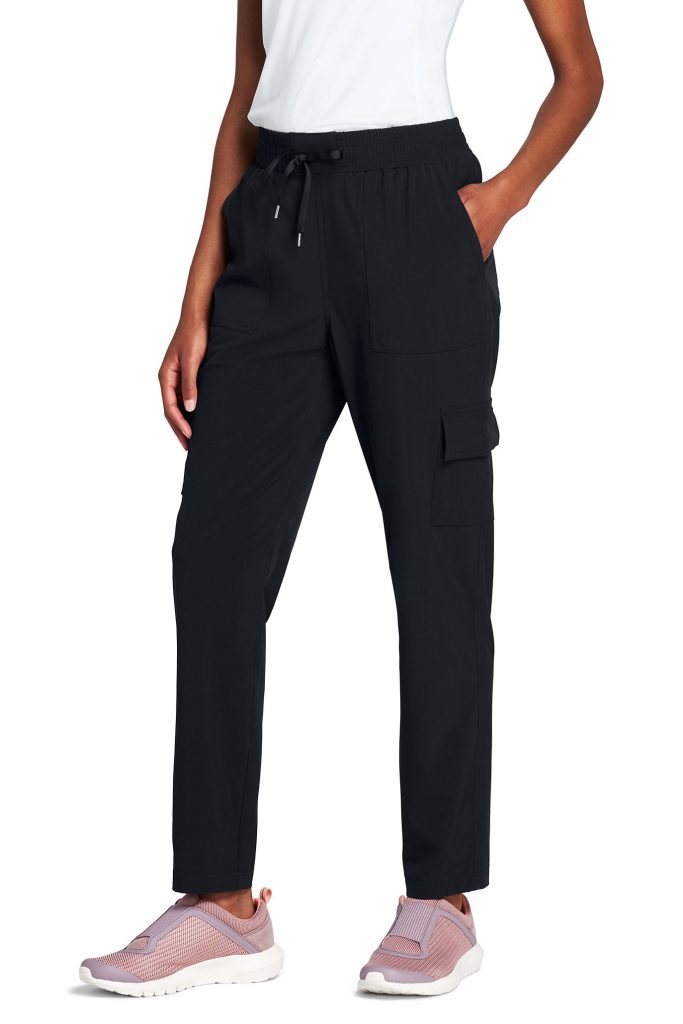 Lands' End offers a wide range of styles for men and women, from colorful sundresses to activewear and outerwear. The pants featured above are made with a stretchy fabric and water-resistant finish, and provide UPF 50 sun protection.
Emily Benedetti said, "I love Maurice's and Lands' End basics."
"Lands' End!" recommended Debby Ritenbaugh Brown. "100 SPF tops and 50 SPF pants. I live in them."
Buy the active cargo pants above for $69.95 from Lands' End.
11. Gold Bond Medicated Cream

Although this lotion won't protect you from the sun, it can be helpful if your skin does get irritated from exposure. This soothing lotion moisturizes dry skin, relieves itching and cools with aloe and vitamin E.
"A UV parasol to keep the sun at bay and Gold Bond medicated cream for the sun that sometimes does get through that causes hives upon my skin," wrote Joyll Cambridge.
Buy the body lotion above for $20.84 from Amazon.
12. LuLaRoe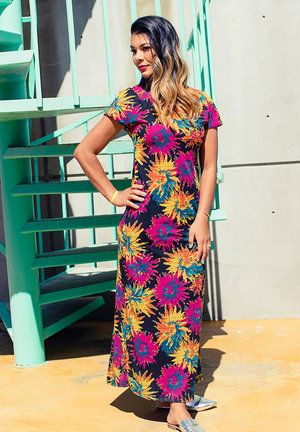 LuLaRoe offers a range of colorful and comfortable clothing for men, women and children.
"I wear LuLaRoe and floppy sun hats," wrote Sarah J. Marble.
Emily Petty Bray added, "I wear LuLaRoe and floppy sun hats or baseball hats. I have a long-sleeved rash guard bathing suit from Amazon for swimming."
To buy LuLaRoe clothing, find a retailer near you on this map.
13. UV Protective Arm Sleeves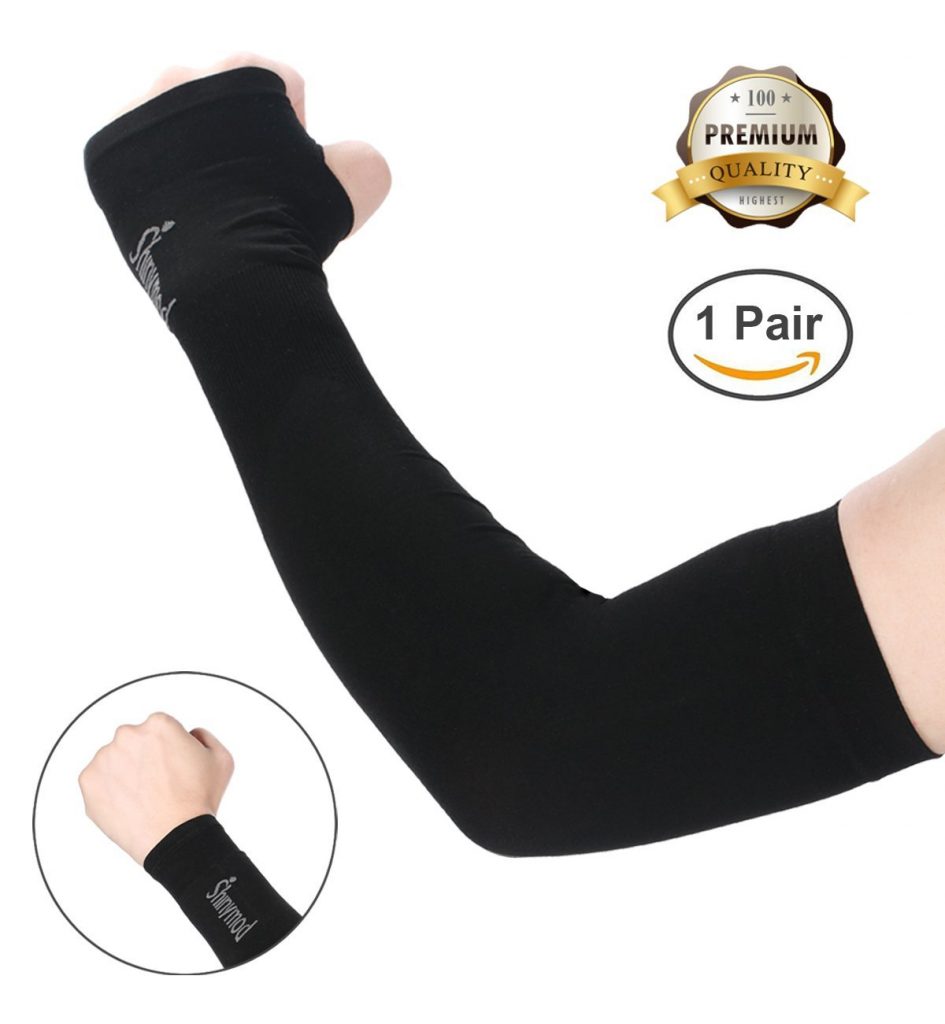 These arm sleeves not only provide 99.8 percent UV protection, but are designed to protect your muscles, promote blood circulation and cool your skin in the heat.
"I wear the arm sleeves that protect from UV rays and never leave the house without a floppy hat or baseball cap and a 50+ SPF sunscreen daily," Marisa Powers told us.
Buy the arm sleeve above for $9.99 from Amazon.
14. Bare Minerals SPF Cream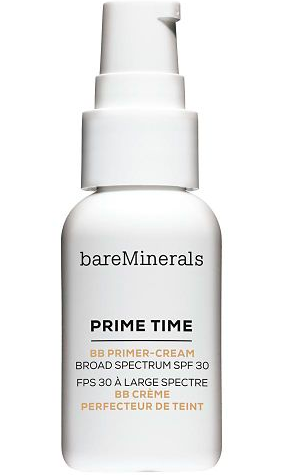 Bare Minerals carries a variety of makeup products, with a number of their foundations, primers and creams containing sun protection.
"Bare Minerals has several SPF products. Prime Time BB Cream SPF 30 [featured above] is my favorite because it also helps control sweat and oil, which is a godsend for those of us who deal with hormonal or medication induced hyperhidrosis," Meghan Lacienski explained.
Buy the primer-cream above for $22 from Bare Minerals.
15. Coolibar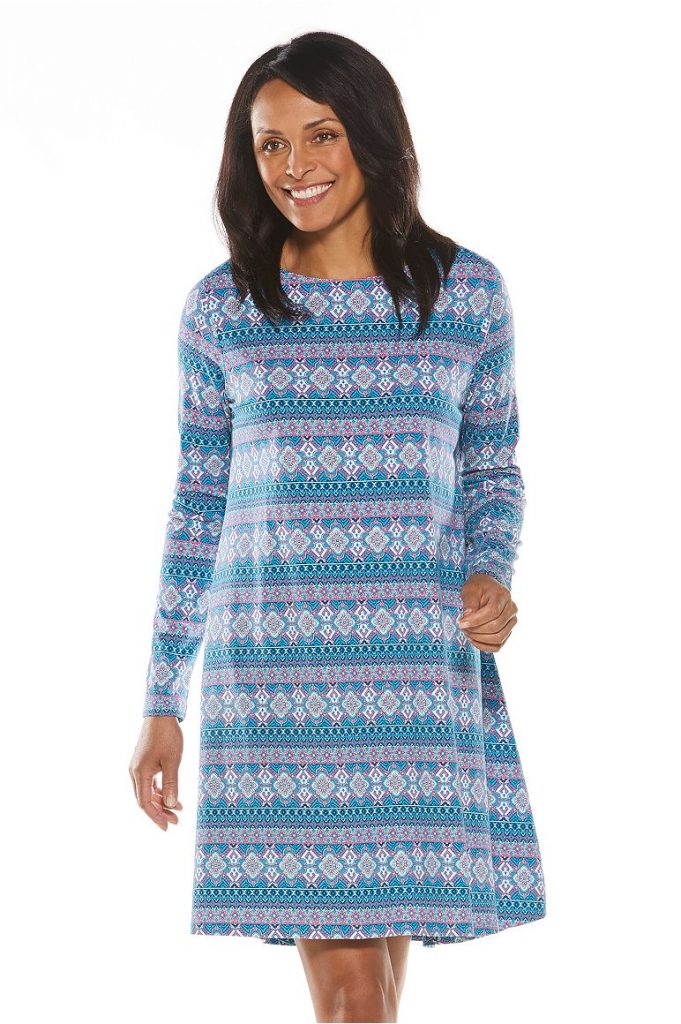 Coolibar clothing offers stylish yet protective clothing, with each article being UPF 50+. They have casual, fun clothing as well as pieces made for swimming and watersports.
"I love Coolibar clothing," said Deborah Paleczny.
"Coolibar are great," added Louise De Silva. "I also wear a hat and SPF 50 block."
Buy the dress above for $89 from Coolibar.
16. TheraSpecs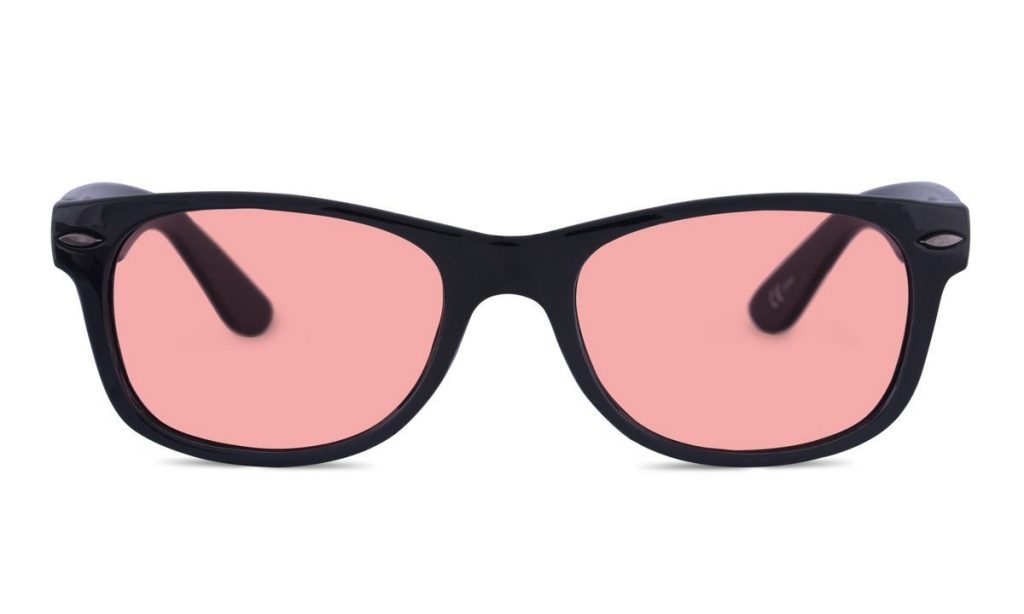 Specifically designed for those who experience migraines and/or photosensitivity, TheraSpecs lenses are precision-tinted to block out certain light and glare (including indoor fluorescent lighting) that could cause a headache or migraine.
"Theraspecs are amazing!" recommended Julie Csaki. "Well, I use them all year round for my migraines, not just in summer, but they make the sunlight darker, almost like it's sunset all the time. Much easier to cope with."
"Theraspecs or similar FL41 lenses," added Jonathan Kohl.
Buy the glasses above for $99 from Amazon.
17. Coppertone Sunscreen Spray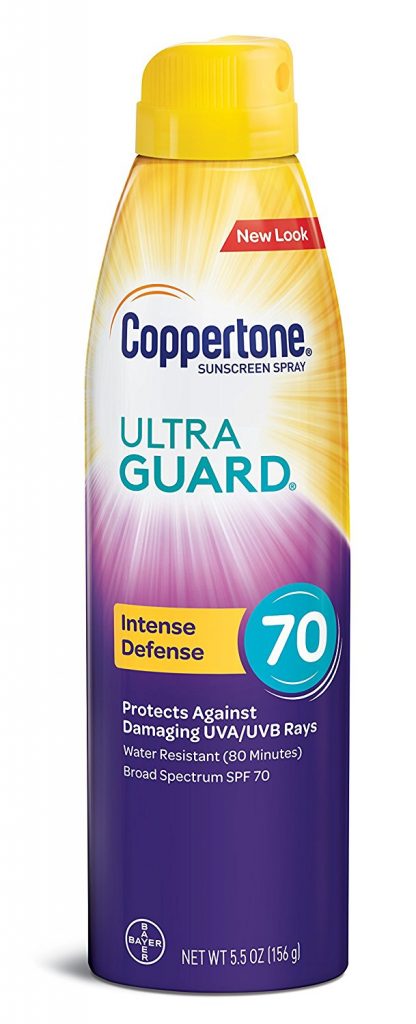 Coppertone sunscreen spray can easily be applied to protect against 97 percent of damaging UV rays. The spray is hypoallergenic and water-resistant for up to 80 minutes.
"Coppertone Oil Free Sunscreen Spray," said Sheila Wall. "I can spray it on my hair for my scalp, face, feet and all over my skin. It sinks in almost immediately, no rubbing like lotion; and if you buy the oil-free one, it doesn't stain your clothes with oil droplets. I also wear sunglasses, sun hats and long pants to cover more skin."
Buy the sunscreen spray above for $9.45 from Amazon.