15 Tips for Coping With Chronic Pain
---
Anybody who lives with chronic pain is likely all too familiar with the need to have coping mechanisms. They can help us push through our worst days, and without them, many of us would be lost about what to do and how to help ourselves. A lot of times there is nothing we can do to get rid of our pain altogether, but many things can help us push through and put us at ease.
Below I have created a list of 15 ways to cope when chronic pain takes over. Not all of these will work for everyone, given that everybody's situation is a little different, but chances are you can find a few things that may give you a positive outlook next time you're pushing through a pain flare and are at a loss. Some of these coping mechanisms are directly related to pain itself, while others are related to situations you face when living a life of chronic pain.
1. Create a "bad pain day" playlist full of motivating, soothing songs that you can connect to and that will help you relax on those especially bad pain days.
2. Exercise! Despite how hard it can be to get up and moving, exercise can help you keep functioning, and over time can hopefully lower your pain level. Not to mention the feeling that comes from working out is refreshing, to say the least!
3. Start a journal or blog. Getting your feelings out on paper or on the Internet can help the negative energy leave your body and make you feel a bit refreshed and help clear your mind.
4. Pick up the phone and call someone else with chronic pain to have a vent session over call or text. Having somebody to talk to who can relate may help you feel less alone.
5. If you don't have anybody who knows what you're going through, go online and find a support group and vent there. Support groups are filled with people who are going through exactly what you are and will be there for you with open arms.
6. Rest! This one I can't stress enough. We are so used to pushing through and fighting, but sometimes rest is exactly what we need. We don't have superpowers and our bodies need rest to be able to keep going. Listen to your body. Sometimes a relaxing day in bed is exactly what you need!
7. Have some "thinking time" and reflect back to a time when you felt equally helpless and remind yourself that you made it through that time and you can do it again, just for a little motivation.
8. Stop comparing your life to others! This is going to make you beat yourself up and leave you in a state of depression. Instead, tell yourself that your life is different and you are strong enough to live it. Also, sometimes the friendly reminder that everything happens for a reason might put you at peace. I believe God has a plan for you.
9. Cry! What, I'm telling you to cry? Yes, if you are holding in tears you are just contributing to a storm building up in you. Crying is not a sign of weakness. Think of it as a sign of strength. You are allowing yourself to release what has been building up inside you so you can have a fresh start.
10. Communicate! Communication can be key since a lack of communication more often than not leads to added stress, which might ultimately make your pain worse. Whether you must communicate to your employer, teachers, doctors, family, friends, etc., say what you need to. After all, they only know what you tell them and sometimes we think people are mind readers, when in reality they have their own lives to focus on. Once a situation is brought to their attention, you may be surprised by how kind they are about it and how well they handle it.
11. Get out of the house! I know a lot of times when our pain is bad we may prefer to sit in and grieve. Getting out and getting some fresh air, no matter how bad you feel, sometimes helps get your mind off things and serves as a distraction.
12. Speaking of distractions, they are key in coping with chronic pain! Find a hobby you can do and enjoy doing. There are so many different hobbies, so don't be nervous to try something new; after all, it could be the thing that clears your mind for an hour or so.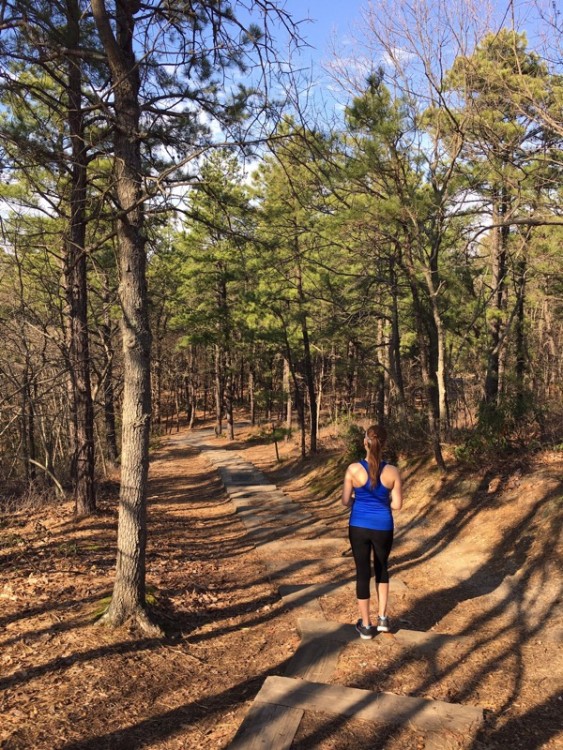 13. Delete any source of negative energy from your life. Negative energy means stress and stress is no good for anybody. Do what you need to do to pinpoint the causes of negative energy and do whatever it takes to get rid of it. After all, your priority should be helping yourself.
14. You're an inspiration! Sometimes this reminder is what helps us push through. Be open about your chronic pain to people. Chances are you will leave them inspired, and knowing you are inspiring even just one person can put a smile on your face and motivate you to keep fighting.
15. Take care of yourself. Days are hectic and many of us have close friends and family we want to make happy and do things for. It is so easy to forget to do what is best for ourselves. Remember that your health always should come first.
This list is limited to just some of my favorite ways of coping, but there are many more out there. Next time you're caught in a funk or your pain leaves you crying in agony, consider picking something off the list and try it. It can't hurt. Please share your ways of coping in the comments below. I'm sure you can teach me a few things, too!
Originally published: April 21, 2016