19 Lingerie Brands Women With Chronic Pain Recommend
---
Editor's Note
Prices and product availability are accurate as of publication.
When many people hear the word "lingerie," what often comes to mind are fancy, perhaps expensive undergarments made of satin or lace and intended for romantic evenings in the bedroom.
The reality is that lingerie simply means women's underwear – whether it's fancy or plain, expensive or thrifty, meant only for your eyes or for others as well. The only "requirement," per se, is that you should feel comfortable and confident in the lingerie you wear! However, this can be incredibly tricky for those who live with chronic pain.
Maybe you have hypersensitive skin, and when certain fabrics and materials brush against you, it sets off wave after wave of pain. Or perhaps tight, elastic bands and firm wires apply too much pressure on days when touching much of anything hurts.
Of course, there may be days when any lingerie at all just isn't going to happen – and for others, maybe you've made peace with removing it from your wardrobe entirely. But if you want or need to wear lingerie, yet struggle to find items that both look good and feel good, who better to ask then others living with chronic pain?
We asked our Mighty community to share their favorite brands of lingerie, and their recommendations include items that are comfortable and supportive, first and foremost, but also fun, pretty and even a bit flirty! Of course, just as everyone has different tastes, everyone has different pain, so brands that work for some pain warriors might not work for others. Hopefully, the following list can provide some ideas that might help spice up your wardrobe.
Here's what our community recommended:
1. Soma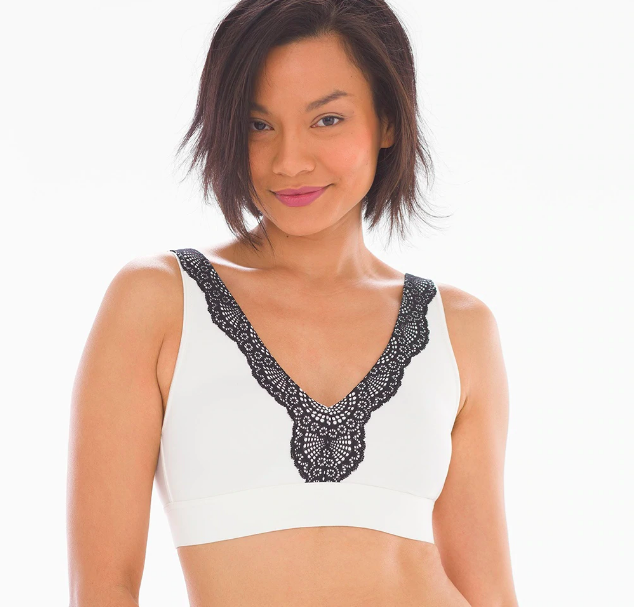 Soma specializes in intimate apparel for women, offering a range of bras, panties and sleepwear. Its bras come in a variety of shapes, sizes and colors, with plenty of comfortable styles such as wireless, unlined, nursing and post-surgical. While some of the panty options are quite lacy, others are made of soft microfiber or cotton.
"Soma!!" recommended Demara Curtis. "Literally the only bras I can wear. Their 'Embraceable' collection [featured above] and 'Enbliss' which is the collection I am really having luck successfully being able to wear."
Buy the bra above for $44 from Soma.
2. Cacique by Lane Bryant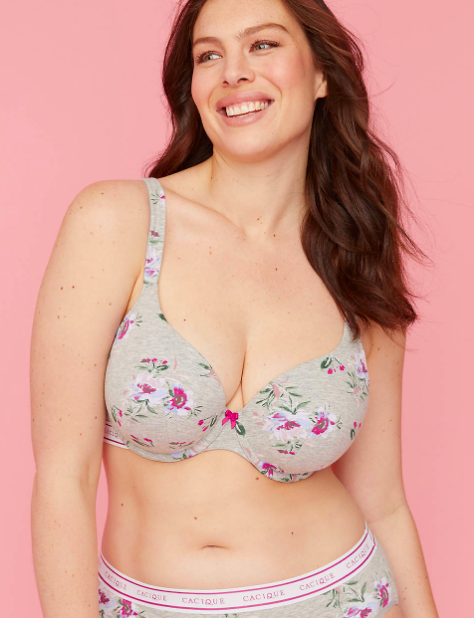 Cacique, Lane Bryant's intimates collection, carries lingerie that's both comfortable and cute. The company offers seamless and wireless bras in materials ranging from lace to cotton. Panties also come in multiple styles and sizes with varying levels of coverage.
Allie Hershey Hillard told us, "Cacique has all kinds of cute, comfy bras and lingerie in all sizes, colors and patterns. I'm large chested and a lot of my fibro pain is in my back, shoulders and rib cage and their 'lounge bras' (padded straps, no underwire, cotton) are the best on bad pain days that I still need to get dressed and go out."
"I wear Lane Bryant/Cacique," wrote Kylee-Rhiannon Fulk. "Plenty of support and none of the items I have cause me any issues."
"Lane Bryant," recommended Jordyn C. "They have a new bra line that has a support of a wire without one. Comes in cute colors and patterns with matching panties. They always have sales online, in store as well. Lane Bryant is the only place I buy bras."
Buy the bra above for $29.99-$45.99 (depending on size) from Cacique.
3. Matalan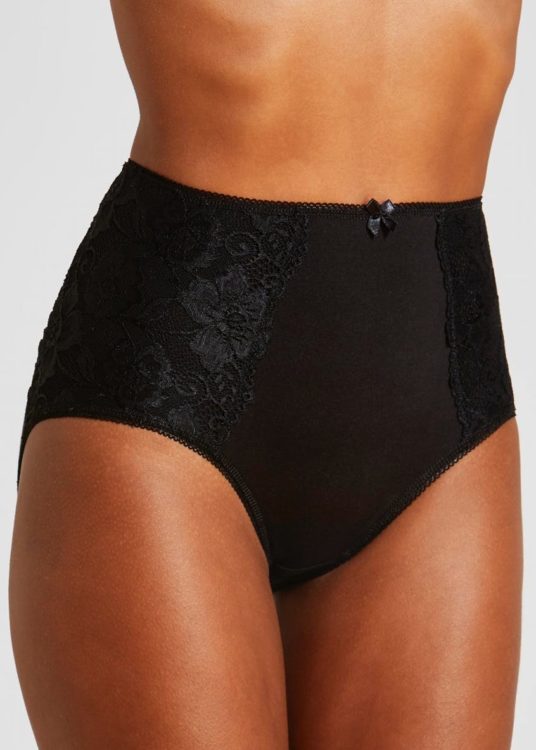 Based in the UK, Matalan is a fashion and homeware retailer that carries a range of women's lingerie. The bras come in several different styles, including balcony bras, bralettes, T-shirt bras and wireless bras, and the panties, or knickers, feature multiple styles, fabrics and colors as well.
"In the UK, I find Matalan's underwear soft and the creases don't hurt too much. Usually, I have to cut the label off though cause they hurt," advised Dannielle Weaver.
Alexandra Turley said, "Matalan do high-waisted underwear which are not tight. But still, some designs are pretty. I have a few lacy versions. But they keep my [suprapubic] catheter in place but not too tight to cause pain. I didn't want to give up pretty underwear."
Buy the briefs above (2-pack) for £8 from Matalan.
4. Aerie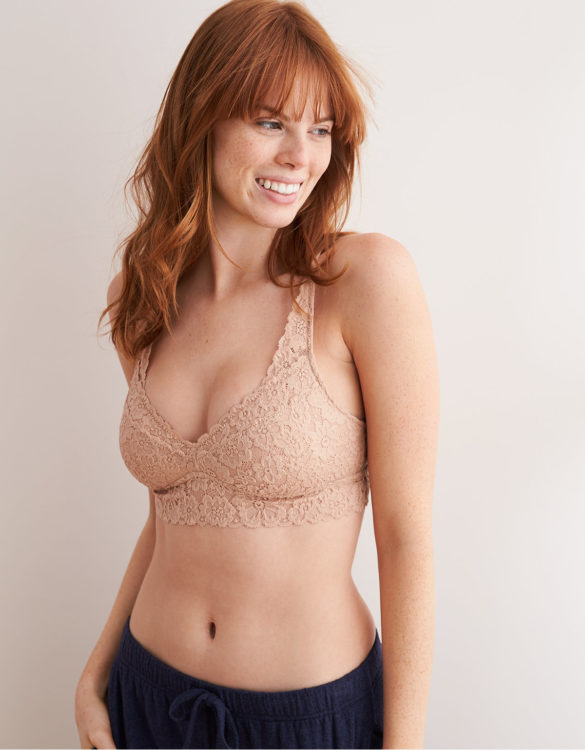 Aerie's lingerie emphasizes both comfort and style. Several notable items include wireless bras, a variety of bralette styles, seamless undies and cotton undies, but Aerie has a wide selection of lingerie in many different colors and styles.
"Aerie by American Eagle!" recommended Mattie McAfoos. "They have some cute and comfy lace underwear, bras and bralettes!"
"Aerie bralettes. Bonus: They did a whole ad campaign with disabled models," added Jo Pals Hollingsworth.
Buy the bralette above for $20.96 from Aerie.
5. TomboyX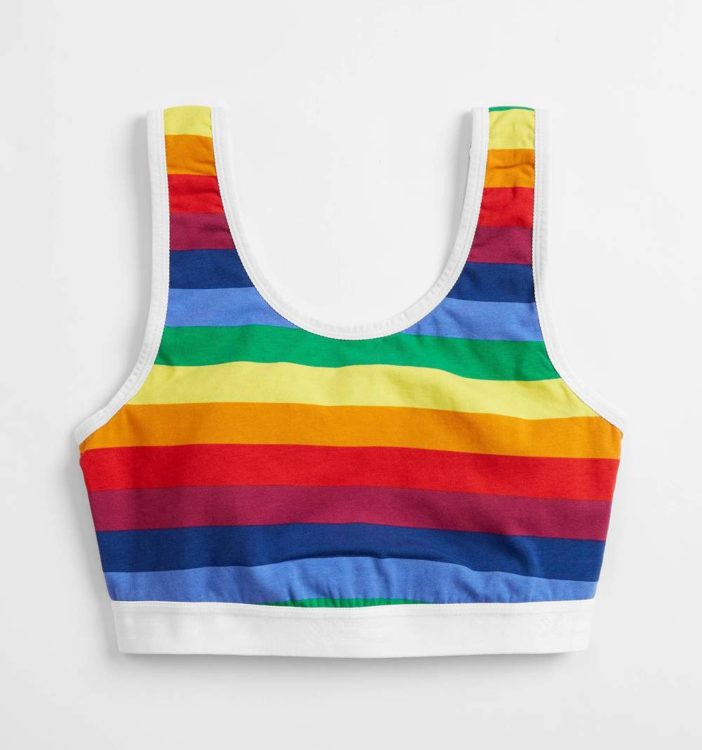 If lacy or silky lingerie isn't your thing, TomboyX has you covered. Bra styles include a bralette, racerback soft bra and essentials soft bra (featured above), while underwear is available in a variety of standard styles. Both bras and underwear come in lots of fun colors and patterns to suit your individual style.
"Tomboy X makes amazing comfort boxer shorts for women and leisure soft bras… pretty damn comfy," recommended Beth Clarke.
"TomboyX bras are so comfortable," Rachel Pointer wrote. "They're also nice if you have a larger chest and [are] dysphoric because unlike sports bras they don't cause a uniboob, they seem to distribute the tissue more evenly. They're really soft and feel like you're not wearing a bra while still providing some support."
Buy the bra above for $35 from TomboyX.
6. Torrid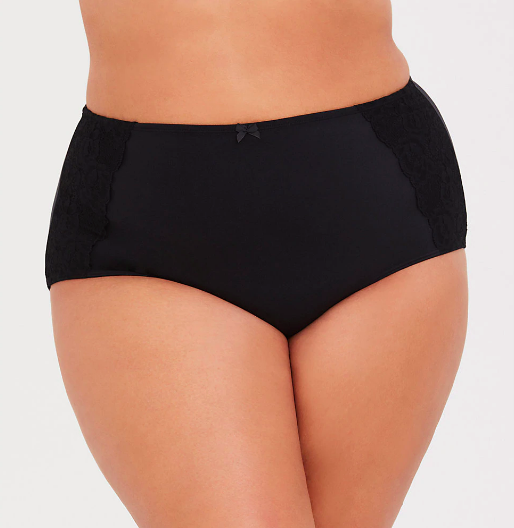 A fashion company for sizes 10 to 30, Torrid carries a variety of fun yet comfortable lingerie. From their cotton T-shirt bras to microfiber bralettes, the company offers unique style, color, and fabric options. Many of their panties are smooth microfiber or cotton and come in pretty patterns and designs.
"There are two I like: Hanes cotton briefs, and Torrid for bras or bralettes," explained Stacy Schonhardt. "Torrid's underwear is nice too. Torrid's bras have wide enough straps that they don't really slide."
Kourtni Pullen added, "Torrid! It's sexy but also stretchy, adjustable and comfy. There's always a large assumption that most women don't fit into clothes from their store but they go all the way down to a US size 10. It can get a bit pricey, but they have frequent sales where you can get things 50 percent or even 75 percent off and they have a good Rewards program as well for frequent shoppers."
Buy the briefs above for $16.90 from Torrid.
Want to connect with other chronic pain warriors? Download our free app to more easily ask questions and receive support.
7. Berlei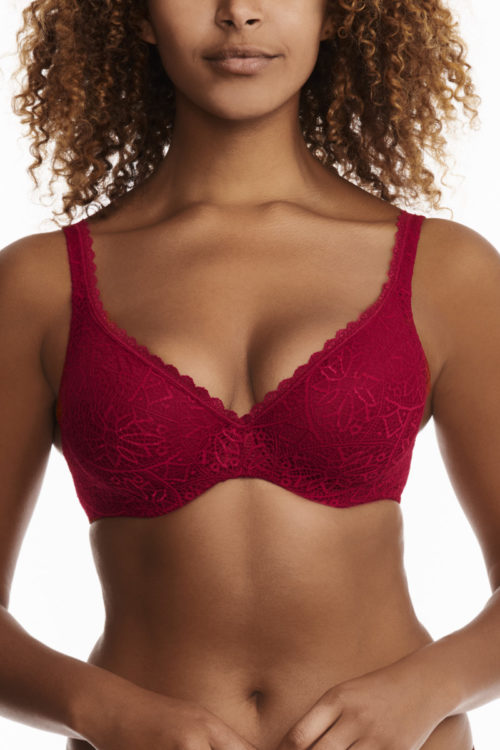 Berlei is an Australian lingerie company that offers a wide range of bra and underwear styles. You can find wire-free, maternity and post-surgical bras on their site, in addition to T-shirt bras and non-padded bras. The underwear offers a range of coverage options and comes in both microfiber and cotton.
"Berlei 'Barely There' bras," recommended Fiona Coleman. "They are supportive and comfortable and I don't feel like I'm wearing a bra."
Buy the bra above for $69.95 from Berlei.
8. ThirdLove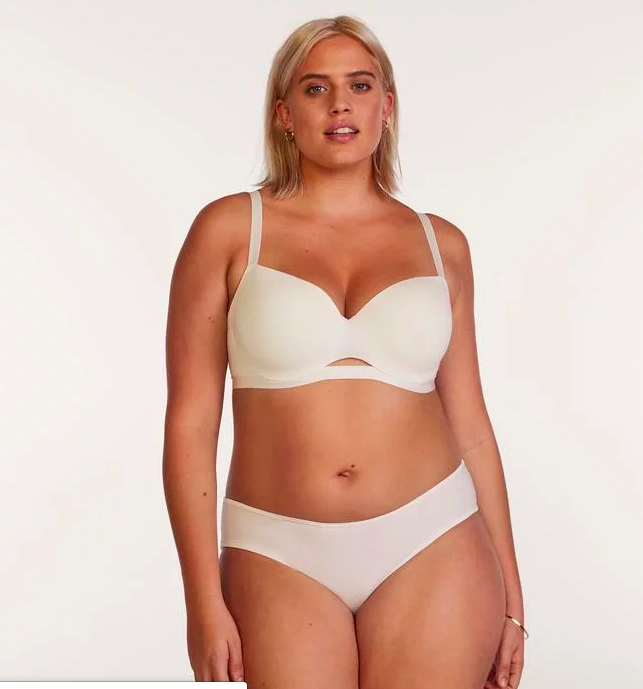 ThirdLove is an online lingerie company devoted to helping women find bras and underwear that fit and feel good. You can either shop their collection of various styles (including wireless, maternity and racerback bras), or fill out a questionnaire that will help you find a bra that's the perfect fit for your body.
"ThirdLove, they're online only, but I got to try my first bra from them free for 30 days. The minute I put it on, I knew I was keeping it. I could barely feel it! Super soft fabric," Jennifer Lavender Braun told us.
"I love ThirdLove," added Brandi Stewart. "I did their questionnaire about size, shape, how my straps fall off. The style they recommended has been the most comfortable and best fitting bra I've had. I even ordered another style I thought looked comfortable, but it wasn't the right fit for me and was so easy and free to exchange for another of the style I love!"
Buy the bra above for $68 from ThirdLove.
9. GAP Body
The Love by GAP Body collection includes essentials such as bras and underwear. The bra styles include options that are wireless, seamless, super-soft and made with breathable fabric. Many of the undies are cotton but come in a variety of styles. Some are also stretchy for added comfort.
"GAP Body has worked well for me, lots of seamless options and soft cotton. They have super soft bralettes that are seamless and wireless. Enough coverage for work and I forget I'm wearing them," said Julie Ann.
Buy the bralette above for $15 from GAP.
10. City Chic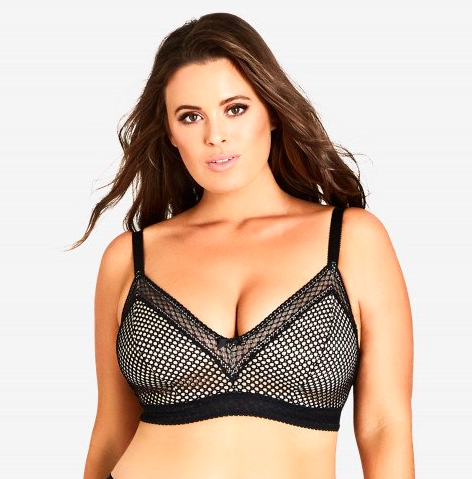 A plus-size women's clothing company, City Chic offers a range of colorful and flirty lingerie. Bra options include soft cup, T-shirt and wireless, and there are multiple styles of panties.
"City Chic has some great bras with wide bands that are still pretty and sexy while being firm not binding – sometimes with fuller brief matching undies that look nice," wrote Angela Taylor.
Buy the bralette above for $39 from City Chic.
11. Olga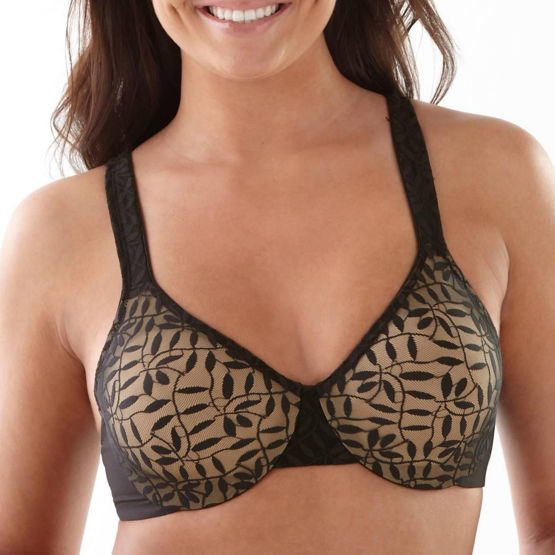 Olga by Warner's makes several styles of bras that are available both online and in-store at several US retailers and one Canadian retailer. Olga offers both underwire and wire-free bras. Other features available include comfort bottom bands, soft lining, stretchy fabric and cushioned straps.
Ashley Boren shared, "Olga has wonderful bras for people with a D cup and above! I love their underwire, no-padded bras. They have absolutely no padding, just fabric, which is perfect for fuller-chested people. The underwire provides support and shape without being painful or restrictive."
Buy the bra above for $19.99 from JCPenney.
12. Victoria's Secret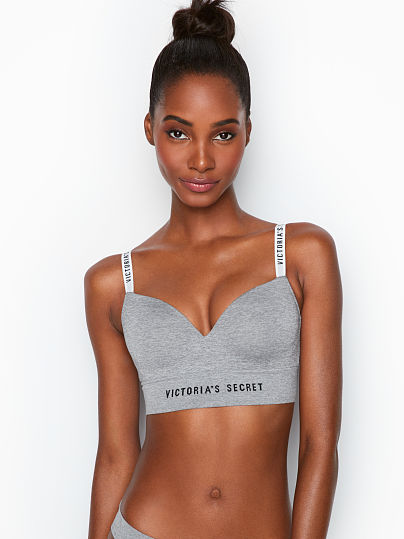 Victoria's Secret may be known for sexy, lacy lingerie, but they have plenty of options that are actually comfortable, too. Wireless bras, bralettes and sports bras are all available, as well as bras with various levels of lining. Panties come in a wide variety of styles as well, including seamless.
"Unexpectedly Victoria's Secret??" said Ruthy Websdale. "Some of their bralettes have high racer backs, decent coverage and don't cause me any extra pain!"
Unity Monday told us, "I get Victoria's Secret sports bras and bralettes. The sports bras have front clasps and zippers with really good support and [are] super comfortable."
Buy the bra above for $39.95 from Victoria's Secret.
13. Warner's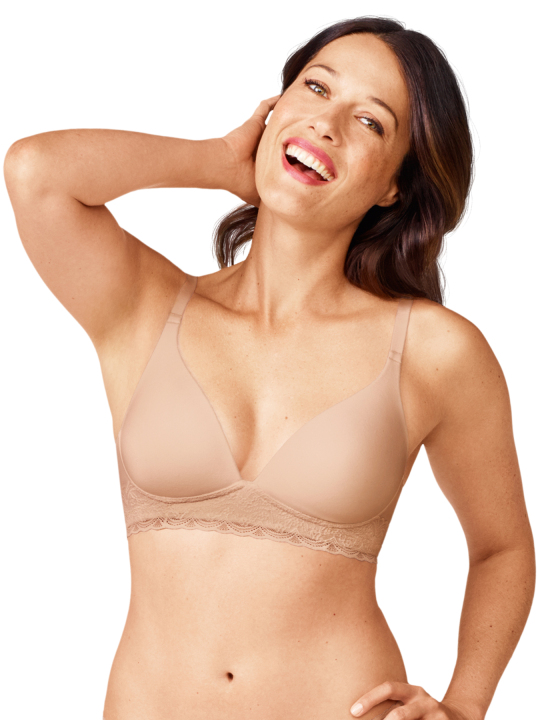 Warner's carries a collection of wire-free bras in various colors and styles. Its panties come in several materials (including cotton and microfiber) and are designed to breathe freely and not pinch. Warner's lingerie is available from several retailers in the U.S. and Canada.
"Warner's!" said Marissa Ruby Rose Hammond. "I love their bras! Most of their bras are underwire-free! And the material is soft and the straps don't hurt. You can even get an underwire-free bra that's actually cute! They're pretty reasonably priced too."
Buy the bra above for $40 from Macy's.
14. Calvin Klein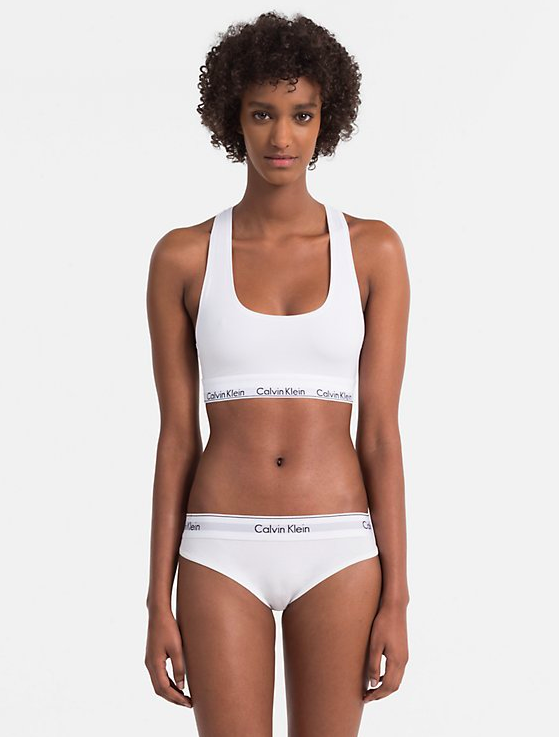 Calvin Klein offers several lined and padded bra styles, though their unlined and unpadded bras and bralettes (also available in plus sizes) may be the more comfortable options. Panties come in multiple styles and materials, including cotton.
"Calvin Klein, I thought they were a waste of money until I got a pair as a gift and they are the comfiest!" wrote Chloe Francesa Metzger.
"Everything has to be cotton. CK has cute cotton sets. Light sports bra and all types of bottoms. Comfy and cute," said Krista Itzhak.
Buy the bralette above for $21 from Calvin Klein.
15. True & Co.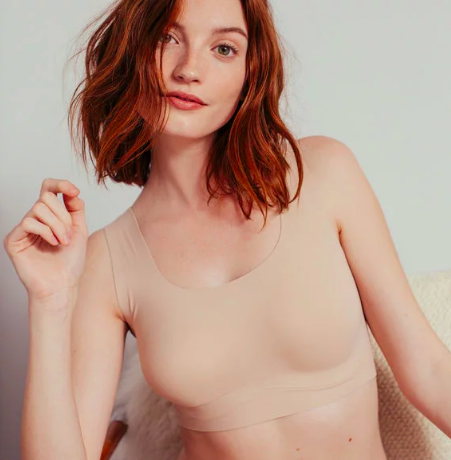 True & Co. allows you to either browse its selection of bras and underwear or take a "Fit Quiz" to find your top three bras. Bras are advertised as "crazy comfortable" and come in many wireless options.
"True & Co. – 'True Body Lift' bra [featured above]," advised Shanna Hendrix. "I'm large up top and this bra is heaven. They are snug at first and adapt to your shape as you wear it."
"I just got my first True & Co. bra and I love it," said Amy Lennartz. "Wireless support and I feel like I'm not even wearing a bra!"
Buy the bra above for $58 from True & Co.
16. MeUndies
If you're looking for super soft bralettes and undies with fun new patterns every month, MeUndies has the perfect lingerie for you. Undies and bralettes come in multiple styles, but most are made with the same modal material, said to be three times softer than cotton for maximum comfort.
Danielle Miller told us, "For regular underwear that's just cute: MeUndies are great and super super soft… Only thing to watch out for with them is that because they're softer than cotton and hand wash only, put them in a garment bag when you wash them so the stitching doesn't come apart if you have a commercial washing machine (most apartments/laundromats)."
"MeUndies," added Carrie Meyer. "Fun prints, super soft and fits well. I only wear bralettes/sports bras now because wires and multiple chronic pain conditions do not mix."
Buy the bikini undies above for $18 (or $14 with a MeUndies membership) from MeUndies.
17. Molke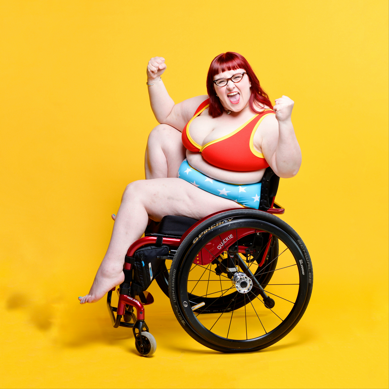 This UK-based company uses organic cotton to make bras and underwear in fun patterns and colors. Molke says that its focus is to produce body positivity clothing for all women.
"Molke," recommended Stacey Galbraith. "Fantastic quality, designs and customer service. Plus a huge range of sizes too. A few people with EDS recommend Molke."
Buy the bra above for £32-34 (depending on size) from Molke.
18. Savage x Fenty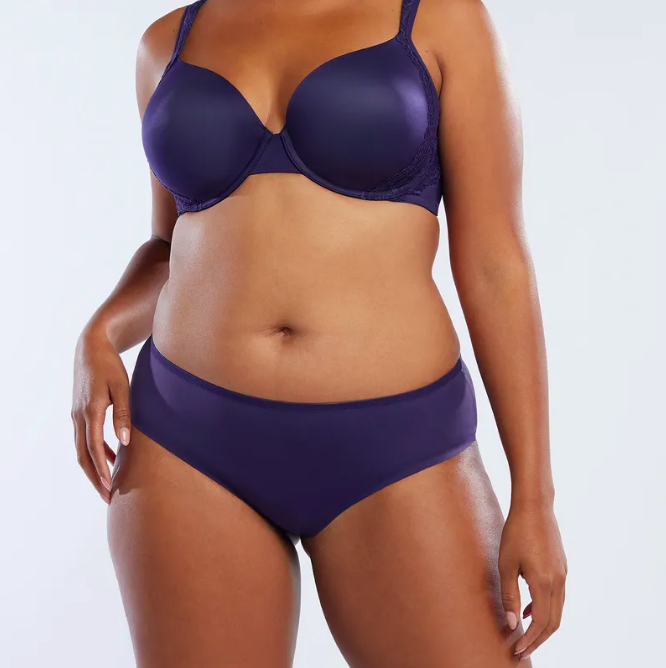 Savage x Fenty, lingerie by Rihanna, offers a wide variety of bra and panty styles. Comfortable bra options may include cotton bralettes or unlined microfiber bras. The microfiber undies come in a number of colors and styles.
"I have chronic pain and I am plus-sized and I have been loving the Savage x Fenty underwear," wrote Jessica Bensch. "For bras, I go to Lane Bryant because they have a new lifting bra without underwire that actually holds up my boobs, gives them shape, has thick wide bands, and doesn't cut into me."
Buy the hipster undies above for $12.50 from Savage x Fenty.
19. Bali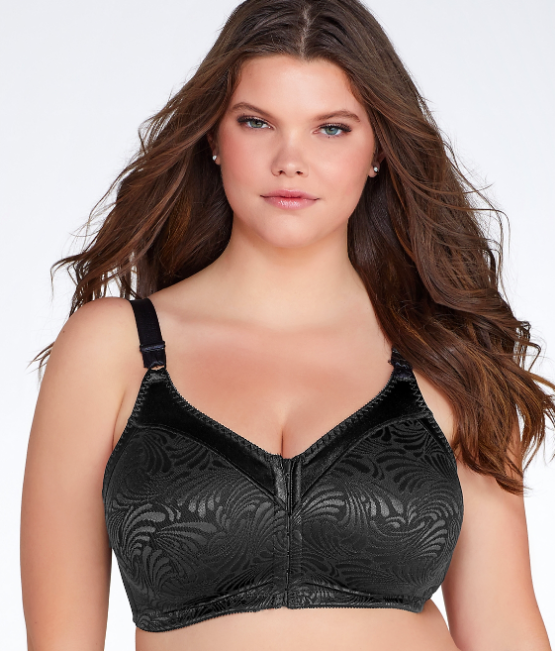 Bali offers a variety of bras and underwear through several retailers, including Amazon, JCPenney, Macy's, Kohl's and Target. Some of the bras are wireless, while others offer helpful features such as being front-closing. Panty styles vary, with many being made of soft, stretchy microfiber.
Tricia Gaynor explained: 
I have fibromyalgia and I have terrible pain all along my rib cage and wearing a bra is extremely painful. So after lots of money spent trying to find something that didn't cause agony, I found that the Bali wire-free bras are comfortable and still give good support. When the pain is really terrible I also find some camisoles with a bit of lycra or spandex are good. Of course, sometimes you just can't wear anything and can't wait to get home and take it off! Yes, I know some people are fine not wearing anything at all but having somewhat large breasts, wearing some kind of support is important, especially if you are younger because they do start sagging as you age and wearing some type of support helps keep that at bay for a bit longer. Besides, I still like to look as put together as I can when I go out of the house. Sometimes looking good can make you feel better. I try not to give in as much as possible. When you are ill sometimes looking good makes you feel mentally better, as if all is not lost!
Buy the bra above for $40 from Bare Necessities.
Have a brand you'd recommend? Let us know what you would add in the comments below.
Originally published: February 11, 2019