13 Bra Brands People With Chronic Pain Recommend
---
Editor's Note
We hope the products below, all recommended by our Mighty community members, help you or a loved one in your health journeys. Just so you know, The Mighty may collect a share of sales from the Amazon links on this page.
Chronic pain often means that having anything tight or rough on your body is a no-go. When you're already dealing with pain in your upper body, the last thing you want is an uncomfortable bra digging into your shoulders or ribcage, or covered in scratchy lace, or even just straight-up unsupportive (especially if you're a larger size). And unfortunately, people without chronic pain might think certain styles are comfortable, when they would actually cause problems for you. While you could skip the bra altogether (let's be real — you definitely do sometimes), for the occasions when you do need to wear one, you'll want to make sure you have some tolerable options on hand.
That's why we asked our Mighty chronic pain community which bra brands they recommend. The styles you'll find below are tried-and-tested by people who understand the importance of features like a front clasp or seamless, stretchy fabric. Check out which bras they recommended that provide support and coverage without adding even more pain to your body.
1. Genie Bra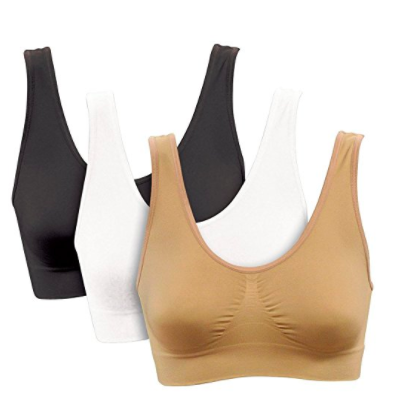 "I love the Genie Bras… you can get like eight through online and choose tons of styles and colors. They have no clasps and it's slip on. Feels like a sports bra and very comfortable. I have neck and back issues and have had seven surgeries alone on my neck. After having them, I won't wear a different bra ever… plus, you can wash them easily," said Angela Morlan.
"I literally only wear Genie Bras. Seven days a week. I gave up wires years ago. I've got enough discomfort to deal with!" said Ashley Davis.
Buy a three-pack of Genie bras for $34.99 from Amazon.
2. SheFit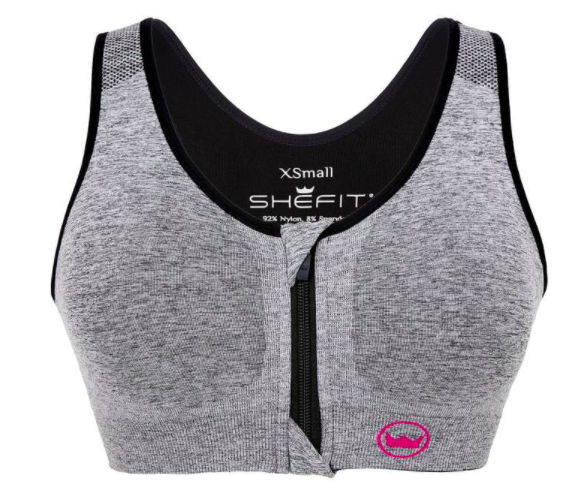 "SheFit! They are amazing! A bit on the pricy side but seriously, it will hold up, 'pun intended,' for years. I bought one and it rocks!" said Ariel Amberg.
Buy the Perfect Lounge Bra featured above for $36 from SheFit.
3. Aerie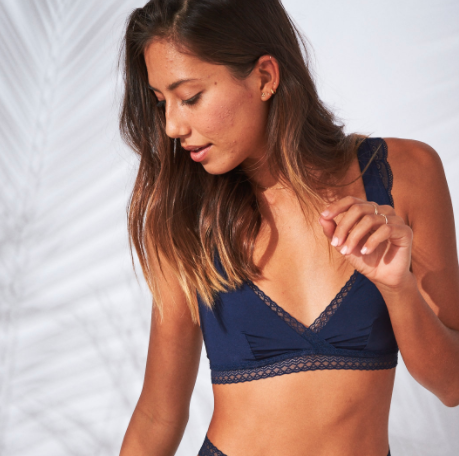 "I have a crooked back so normal bras don't fit on me, they have to be racerback. Aerie's bralettes are the only comfy and fitting things I own. They don't go up very large in sizes though," said Savannah Frizzell.
"Aerie has some really good ones, including front-fastening, wireless and sports bras. Their Real Me line is amazing!" recommended Lisbeth Analees.
Buy the Shine Racerback Bralette featured above for $16.17 from American Eagle.
4. Bali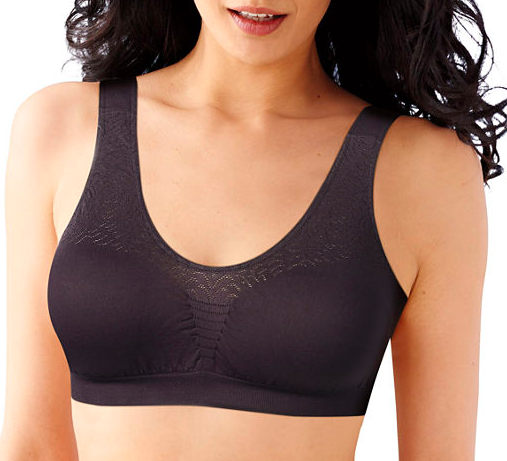 "Bali Comfort Revolution Crop Top. It has no fasteners, though, you have to pull it over your head and put your arms through, like a shirt. But it's not too tight, which is important for me," said Tamra Mattox.
Buy the Crop Top Bra featured above for $12.06 from JC Penney.
5. Victoria's Secret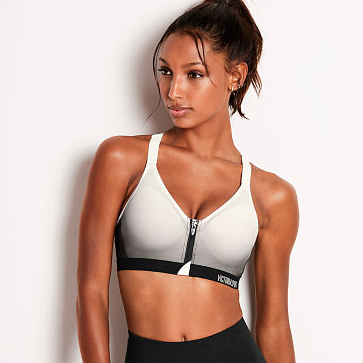 "Victoria's Secret is the only bra brand that I've found that doesn't hurt to wear. Their bras are actually soft, soothing and amazingly comfortable. You pay a pretty penny for them, but they are worth every single, solitary cent," said Tonya Mae Wilson.
"Victoria's Secret sports bras with the double front closure — clasp and zipper. No pulling over my head or trying to contortion myself for back close clasps with a bad shoulder. I stock up once a year at their semi annual sales and they definitely last!" said Sammi Vallier.
Buy the front-close sports bra featured above for $35 from Victoria's Secret.
6. Sloggi Zero Feel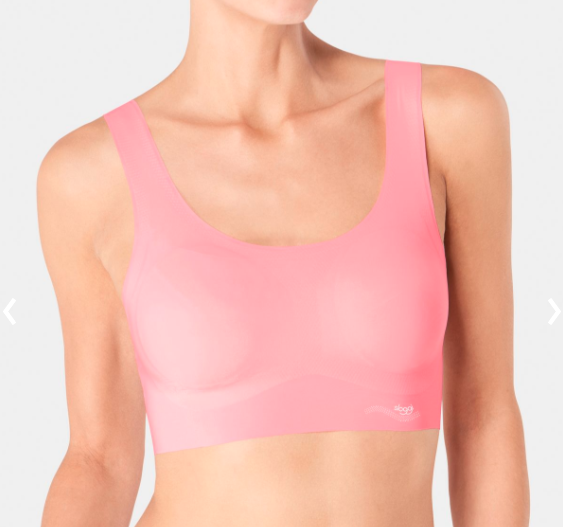 Recommended by Gosia Kruzel, the Sloggi Zero Feel bra is made of soft microfiber with 360-degree stretch and is completely seamless.
Buy the Sloggi Zero Feel bra featured above for £28.50 from Triumph.
7. Torrid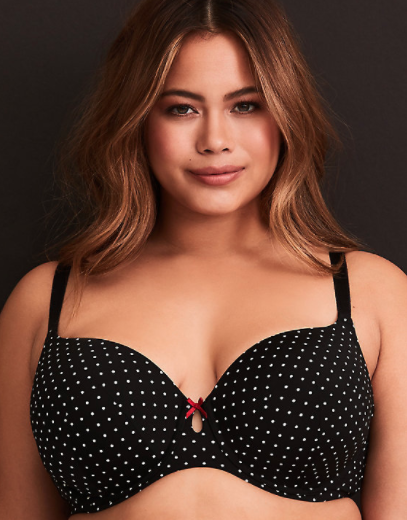 "Bras from Torrid. They have many different styles and they are the best ones I have found that work for me with not only being plus size but huge boobs that need that extra support and they hold up extremely well and I can actually go the whole day wearing one and not feel like it's killing me," said Ashley Steeber-Yeary.
Buy the Polka Dot Sexy T-Shirt Bra featured above starting at $48.90 from Torrid.
8. Soma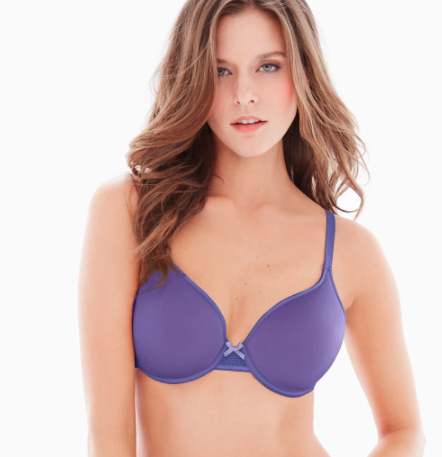 "I think the key is also finding someone who gives you a real, honest fitting. I've had a great relationship the last few years with Soma, who have helped me find bras that truly fit and don't hurt," said Naomi Birman.
Buy the Full Coverage Plunge T-Shirt Bra featured above for $69 from Soma.
9. TomboyX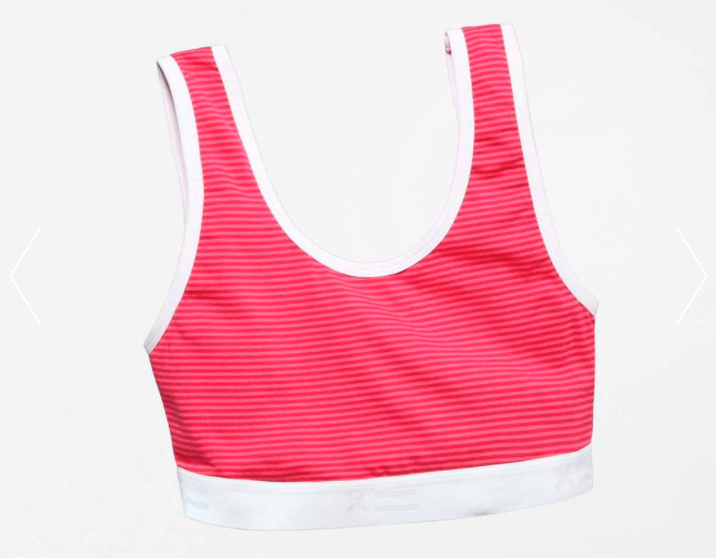 "I love the bras from TomboyX. They are sports type bras, they don't cut into your skin if you get the proper size, and they have a massive size range. Not to mention they are mostly cotton, super soft and super cute. And they have a wide size range from like XS to 4x, and they are actually fit tested on many body types. They're about the only bras I wear," recommended Karson Cogswell.
Buy the Essentials Soft Bra for $32 from TomboyX.
10. Invisibra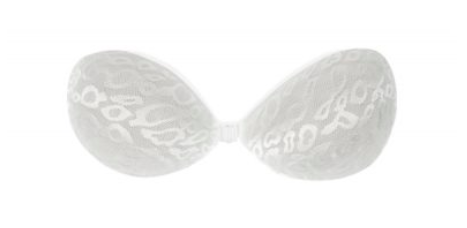 "For the 'itty bitty titty committee' I recommend the backless strapless bras that you just stick on to your boobs. It's pretty much all I wear. Not so sure that would be helpful for people with larger breasts considering you probably need some actual support or your pain will be worse," said Brooklyn Bates.
Buy the Deidra backless bra featured above for £31.67 from Invisibra.
11. Mirity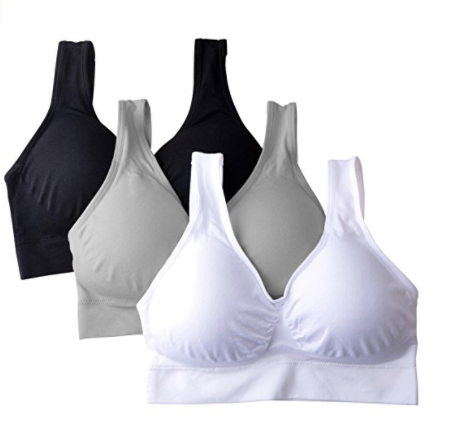 "I got a knock-off Genie bra on Amazon and it is amazing! Fits nice with very light material and breathes well…They come in different colors. Highly recommended!" said Marisa Powers.
Buy the sports bras featured above starting at $14.99 for a pack of three from Amazon.
12. Target bandeau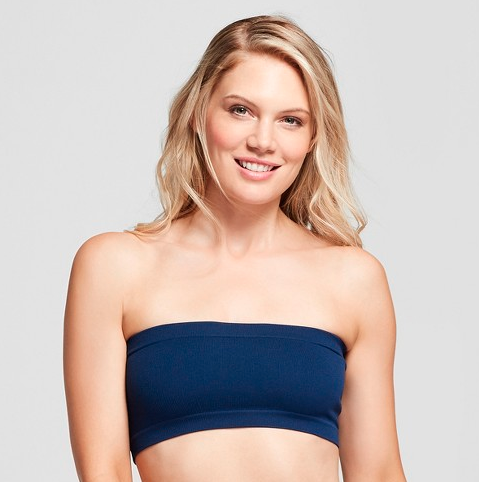 "Any strapless brand that I can step in and out of easily. Can't do the overhead maneuver or wear straps comfortably," said Kathie Childress Tolson.
"[I recommend] strapless, seamless bandeau bras as I can't wear bras with straps," said Jill Clayton.
Buy the Gilligan & O'Malley bandeau featured above for $9.99 from Target.
13. Hanes camisole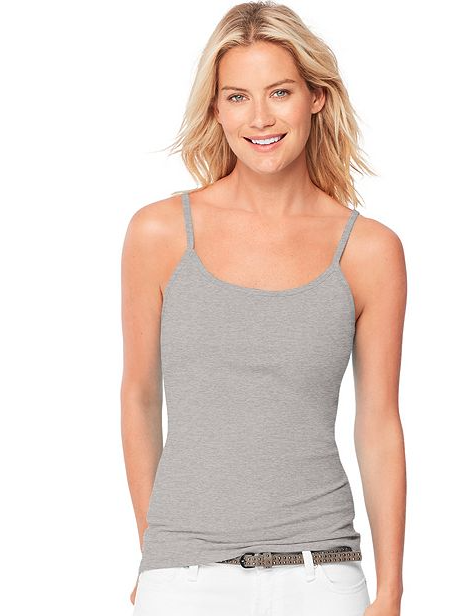 "Most days I wear a tank top under my shirts. Most bras cause my costocondroitis to flare and I end up ripping them off," said Sarah Nelson.
Buy the camisole featured above for $8.99 from Hanes.