18 Cooling Products That Can Help Relieve Pain
---
Editor's Note
We hope the products below, all recommended by our Mighty community members, help you or a loved one in your health journeys. Just so you know, The Mighty may collect a share of sales from the Amazon links on this page. Prices and product availability are accurate as of last update on February 1, 2020.
For many people with chronic pain conditions, cooling products are an important part of their pain management strategy and help to reduce symptoms such as swelling or inflammation.
While a frozen bag of peas or plastic bag filled with ice are a classic go-to items, there are a number of cooling products available that can accommodate the specific type and location of your pain.
(Note: While cold helps some people with chronic pain, others find heat to be more effective. Talk to your doctor to find out what's best for you.)
So, we asked our Mighty community to share which cooling products help relieve their chronic pain. Here are their recommendations.
1. Biofreeze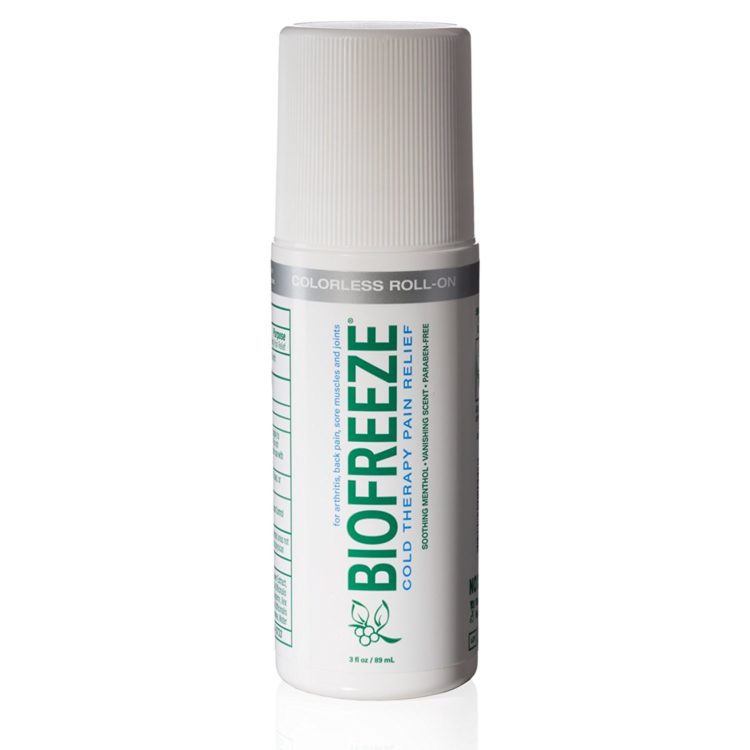 Biofreeze is a topical analgesic containing menthol, which is both cooling and pain-relieving for sore muscles and joints.
Kari Russell told us, "Biofreeze is amazing! I didn't expect it to work as well as it does. I like the roll on one so I don't have to get messy. It's a godsend!"
Sydney Davis wrote, "[I use] Biofreeze on pretty much everything! It works wonders!"
"Biofreeze for muscle cramps or joint pain! I use both gel and roll on depending on if it's my back or hands that really hurt," said Natalie Heavren.
Buy the roll-on gel above for $10.54 from Amazon.
2. Cool Pillow Mat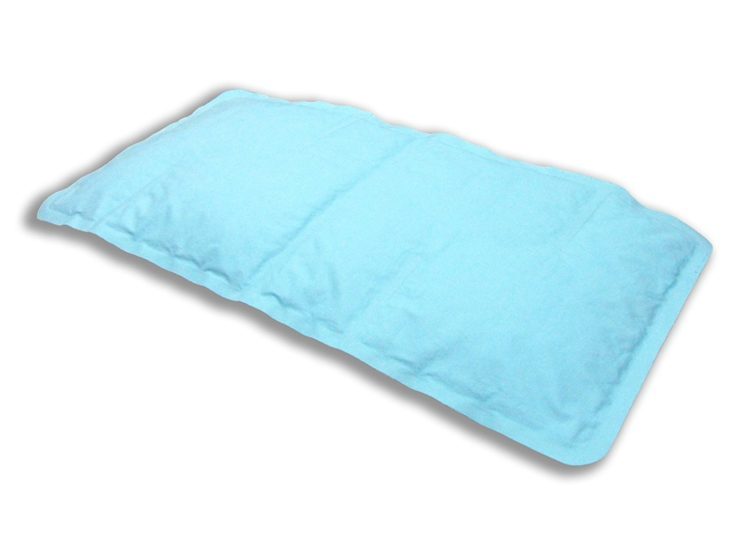 If you tend to feel overheated in bed, this pillow mat can be frozen and placed either under or on top of your pillow to keep you cool and help with head or neck pain.
Katherine Otto said, "A gel cooling mat is an amazing pillow addition, especially for those who [have] chronic headaches or migraines (which I do). It can be put in a fridge or freezer, but is really rather cool on the cheek even without that, and it is very helpful in avoiding hot spots on a pillow during the night. And, as indicated in the name, this one is filled with gel, not water that you have to worry about leaking out!"
Buy the pillow mat above for $13.99 from Amazon.
3. Stopain Roll-On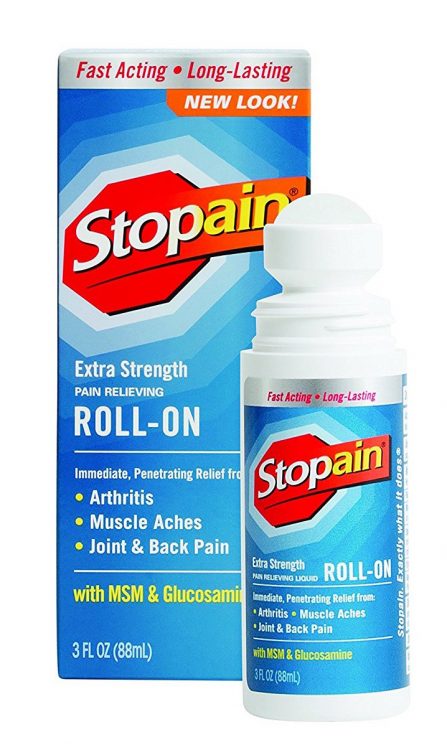 Stopain can be easily rolled on to the skin to provide pain relief. It is known for helping with joint and arthritis pain.
"Stopain roll-on," wrote Mindy Coleman. "I have one in my bag, one at my bedside and one by my chair. Total lifesaver."
Inga Lorbetski said, "Roll on product called Stopain. Easy to use and feels good."
Macie Randol recommended Stopain for migraine, and peppermint essential oils.
Buy the roll-on Stopain above for $10.46 from Amazon.
4. Village Naturals Lotion and Body Wash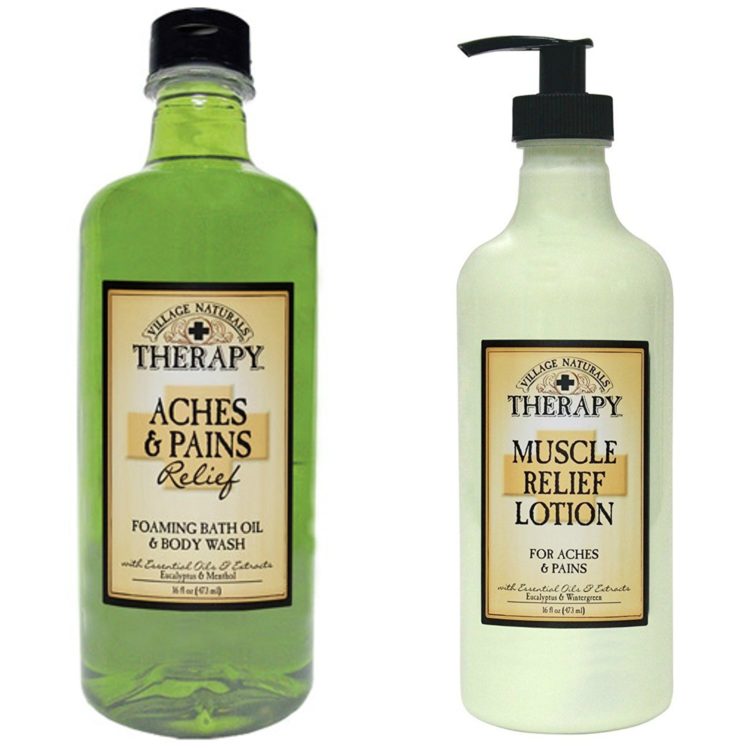 Village Naturals products contain a blend of eucalyptus and cooling menthol to help soothe painful muscle and joints.
Carrie Meyer said, "Village Naturals Aches and Pains Muscle Relief. It's a whole line of products including bath oil and body wash, bath salts (foaming and not), hand and body lotion. The range of products makes them super useful and practical for everyday, meaning you don't always have to take a bath to get relief. Not only are they natural and work well, the scent is so nice and aromatic. They have a tension and nighttime version as well and those are excellent, too. I found them at Target but I believe Walmart has them. I have psoriatic arthritis and fibromyalgia and these were a game changer."
"Village Naturals therapy muscle relief lotion is great for deep aches in my joints, especially my hips, knees and shoulders. It helps me sleep at night when the pain is really bad," Ashley Boren told us.
Buy the lotion and body wash above for $22.50 from Amazon.
5. Memory Foam Pillow With Cooling Gel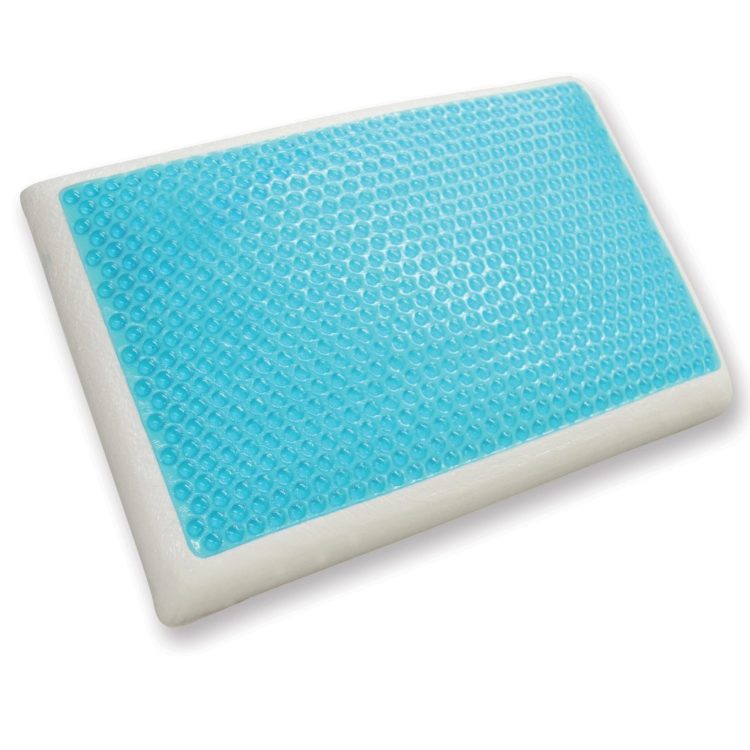 If memory foam pillows help you get comfortable in bed but you still find you're too hot, this one comes with a gel pad to cool you down and help relieve tension or pain in your head and neck.
Normala DeLaney said, "For my head, I use a memory foam pillow that has a cooling gel pad on it. It helps to cool off my head for better sleep."
Buy the pillow above for $23.75 from Amazon.
6. doTERRA Deep Blue Rub

The doTERRA brand offers a number of therapeutic-grade essential oils as well as other personal care products (such as the rub shown above) which are made with essential oils.
Brittany Blackwood recommended, "Deep Blue by doTERRA. It's like a more intense version of IcyHot but it's not as harsh, if that makes sense. It's also made out of all natural ingredients! I put it on sore muscles. Usually on my back during my endometriosis flare days."
Johna Mullinax added, "Deep Blue by doTERRA! It is amazing! Kinda like Icy Hot but no harsh chemicals!!"
Buy the rub above for $42.67 from Amazon.
7. JASON Cooling Minerals & Tea Tree Muscle Pain Therapy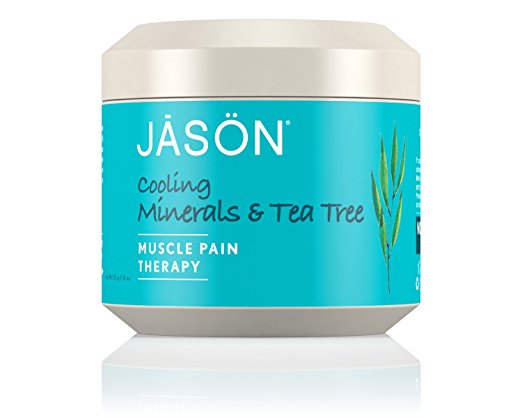 This cooling balm works to relax tight muscles and provide a soothing sensation.
"When a migraine strikes, I break out my jar of JASON Cooling Minerals & Tea Tree Muscle Pain Therapy. I get extremely feverish when I have a migraine and this seems to work better to cool me down than a regular ice pack," Jenny Washington said. "I have applied to it my forehead, cheeks (avoiding my eyes) and sometimes even applied it to my scalp."
Buy JASON Cooling Minerals & Tea Tree Muscle Pain Therapy for $8.99 from CVS.
8. Chillow Pillow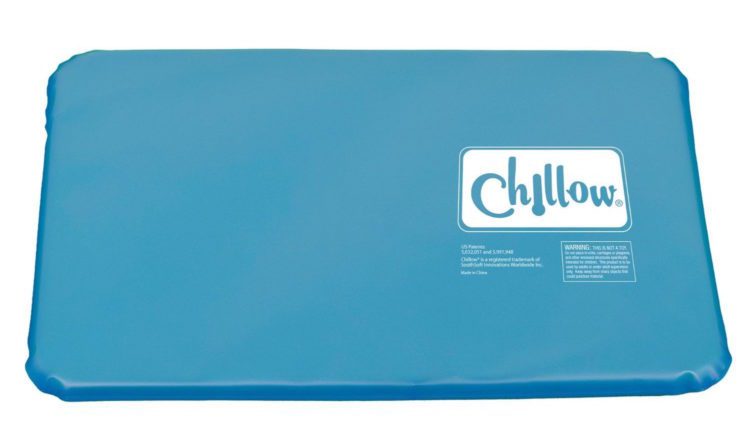 The Chillow Pillow is a cooling gel pad you can use to ease hot flashes or aches and pains due to fibro. You can place it under your back, wrap it around an arm or leg or even put it under your pillow to keep you cool while you sleep.
Donna Lear Lambro said, "I put my Chillow Pillow used for hot flashes under my back. The fold numbs the pain so I can fall asleep."
Doni Palmer-Stanback wrote, "I was given a Chillow that works wonders. It doesn't get hot nor does it lose its integrity. It is amazing."
Buy the pillow above for $23.99 from Amazon.
9. Migraine Hat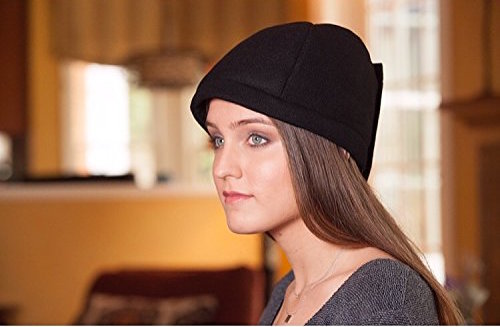 A migraine hat is essentially a beanie with built-in ice packs, making it easier to secure the cold temperatures to your head and even go out while still treating your migraine.
Hannah Gibbs said, "I have chronic migraines and joint pain due to Ehlers-Danlos syndrome. I couldn't live without my Headache Hat. I actually own two because I rely on it so much. If I need migraine relief, it fits perfectly on my head so I can move around if I need to. It also can drape comfortably around my neck, shoulders or my hip if need be."
"I have three Migraine Hats in my freezer," Kharissa Thorne said.
Buy the migraine hat featured above for $29.99 from Amazon.
10. Kool Pak Cool Bandage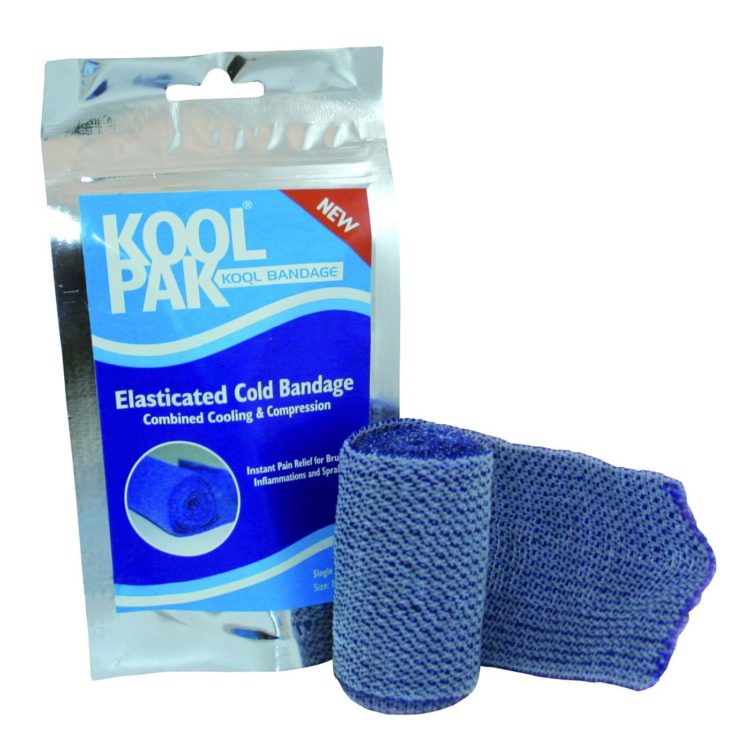 This bandage cools down when wrapped around your body, providing both cold and compression for inflammation, swelling and muscle strains – no refrigeration required. A downside is they are one-use only.
Stephanie Stevenson-Ward wrote, "The Kool Pak instant ice packs are my favorite. No need to freeze, just activate and they are ready."
Buy the Kool Pak Cool Bandage above for £3.90 at Physical Sports First Aid.
11. Oscillating Fan With Remote Control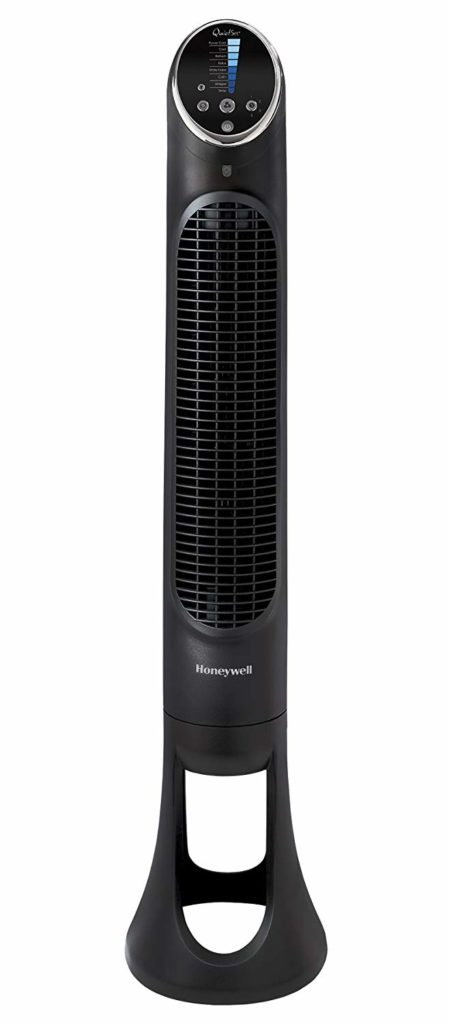 An oscillating tower fan can be adjusted remotely to change power or direction – no need to move or get out of bed.
"My remote control fan!" said Joey Beth. "It may seem goofy, but I get hot then cold all day long. And it really does affect pain levels!"
Katherine Otto added, "No joke, remote-controlled fans changed my ability to sleep so much! When your temp constantly changes at night, it's an absolute lifesaver, because you don't have to get up out of bed to adjust the temperature, you barely even have to wake up. Mine has eight power settings (all of which are relatively quiet), an auto-off feature, and the remote even controls the oscillating if I need the air focused on just my feet or something. It's amazing!"
Buy the fan above for $55.24 from Amazon.
12. MigraSoothe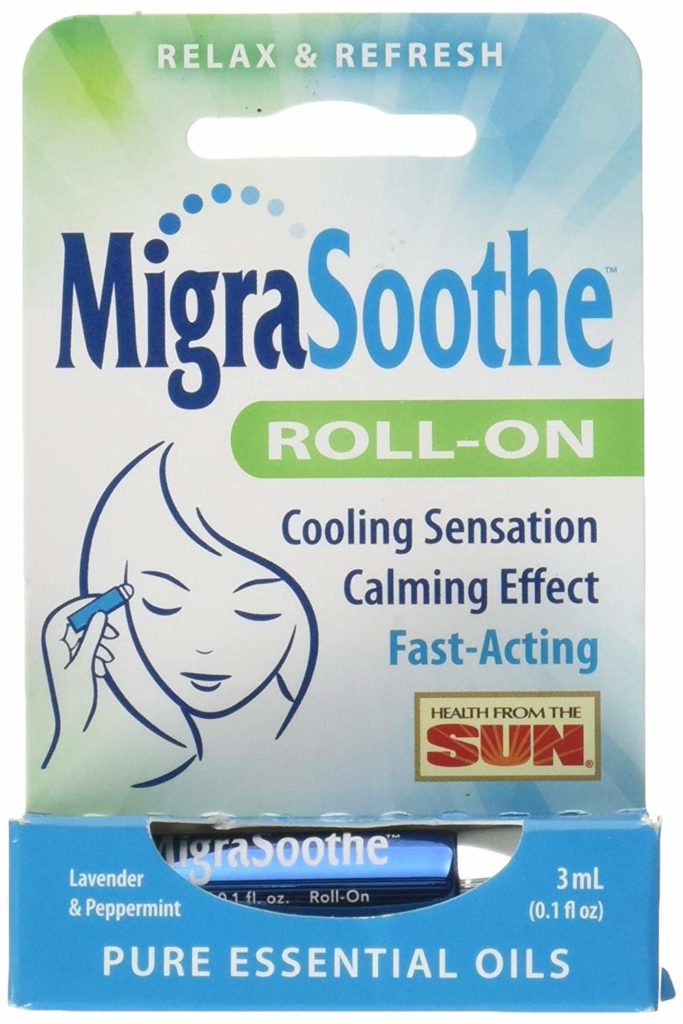 Migrasoothe contains a mixture of peppermint and lavender essential oils that are meant to provide a cool, refreshing sensation when rolled onto pressure points.
"It's pure peppermint and lavender oil in a tiny roll-on applicator. A little goes a long way. When used in conjunction with your other migraine go-to treatments, it helps," Elouise Seymour said.
Buy Migrasoothe for $9.19 from Amazon.
13. Cooling Mat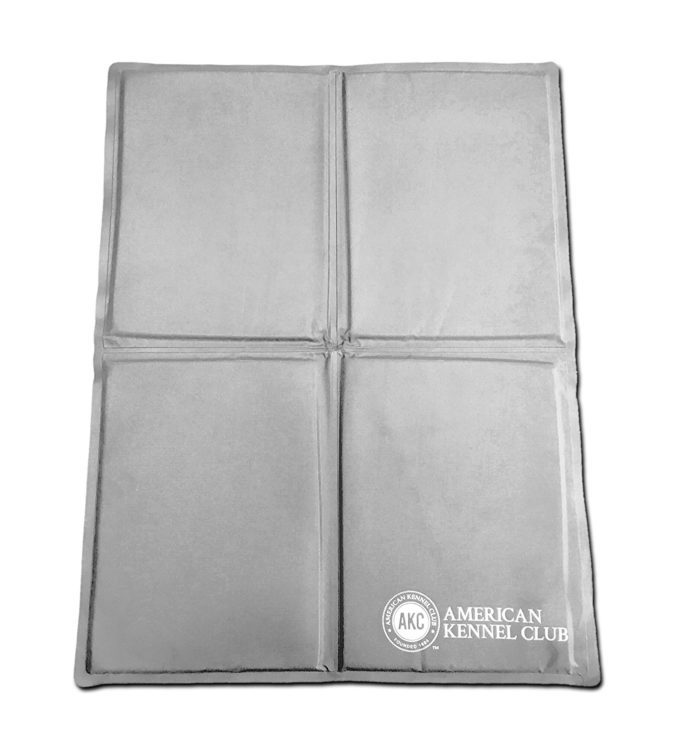 Cooling mats may be created for dogs, but that doesn't mean humans can't use them too. If you prefer cold over heat to help ease your pain, these large, weighted mats are perfect for covering and soothing large areas of your body.
"Cooling mats," recommended Lindsay Warren. "The big one is made for dogs but it also doubles as a weighted lap pad."
Buy the cooling mat above for $39.99 from Amazon.
14. Rice Pack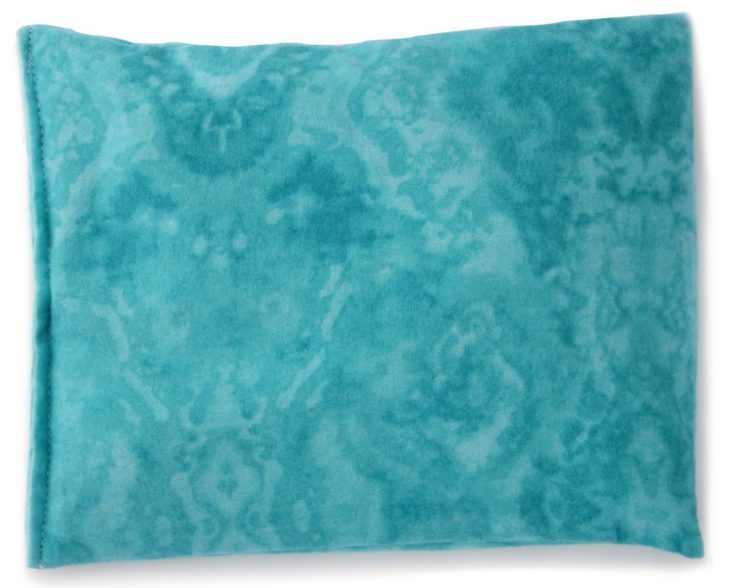 A rice pack can either be microwaved or frozen to provide hot or cold therapy on parts of your body affected by chronic pain.
Kelly Vanderwell said, "Rice bags – the kind that are microwaveable, you can also stick them in the freezer."
Leonise Johnson added, "I make my own rice packs and I can use them warm or cold. You can also buy them in store but making them yourself is cheaper."
Buy the rice pack above for $14.99 from Amazon.
15. BioMega Triple Strength Cold Pain Therapy Cream

BioMega Cold Pain Therapy Cream contains menthol and camphor which penetrate deeply to rapidly soothe soreness and pain. It also contains time-release technology so you only have to apply once every six hours.
Terri Lee wrote, "BioMega Triple Strength Cold Pain Therapy Cream is great for cold. Only thing better is their BioMega Penetrating Heat Pain Therapy Cream. Both are time released and 'heat' activated, lasting up to 12 hours, even after a shower."
Buy the cream above for $49.95 from BioMega.
16. Bed Buddy Hot/Cold Pack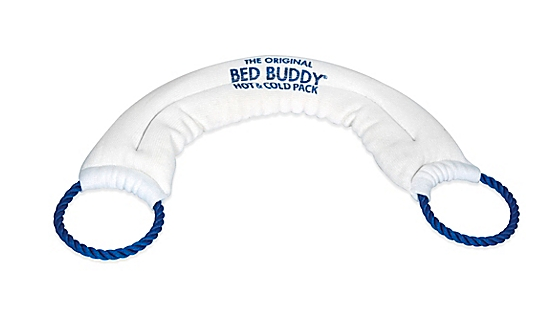 Some people find heat helps relieve migraine pain while others swear by cold (or you may experience relief from both). A heatable pack that can also be chilled allows you to treat your migraine both ways. The pack featured above is filled with a mixture of grains, herbs and flowers and can be secured to your neck or head with the looped ends.
"My Bed Buddy Hot/Cold Pack was an absolute lifesaver for me in 'the migraine days.' I still swear by it… Best $7 I ever spent!" Ami Ceresi said.
Buy the Bed Buddy Hot/Cold Pack for $11.85 from Amazon.
17. Vicks VapoRub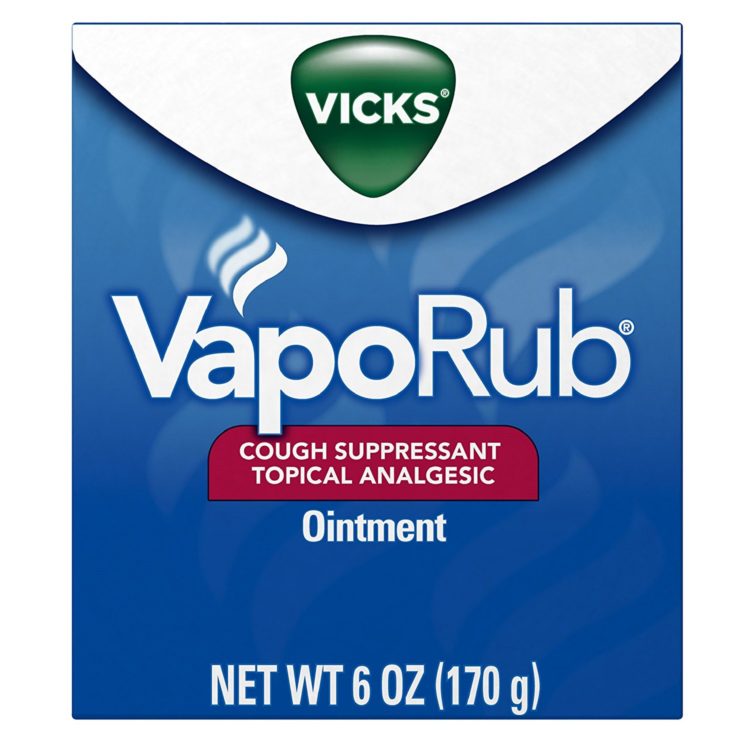 Vicks VapoRub can be used on the chest as a cough suppressant, but it can also be rubbed into aching muscles and joints for cool pain relief.
Jan Thomas told us, "Vicks Vapo Rub is awesome on sore muscles… or when you feel like you are coming down with something."
Ashley Isabella Mason said, "[I use] Vic's VapoRub or an oil that has eucalyptus in it. It's a natural pain reliever and even if it doesn't fully work on the pain, the smell makes me comfortable enough to sleep."
Buy the VapoRub above for $22.98 from Amazon.
18. ThermiPaq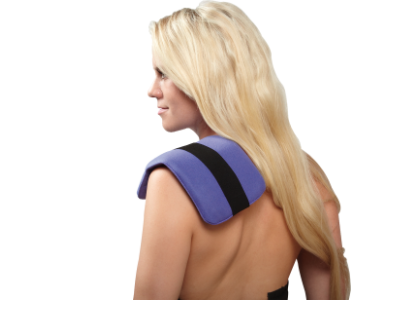 Heat up the ThermiPaq in the microwave or chill it in the freezer, and mold it around your neck or head while the heat and cold are released slowly.
"I absolutely love my ThermiPaq — it is either cold from the freezer or you can warm it in the microwave and it holds its temperature longer than typical 'gel' packs because it is made with clay!" Eileen Howard explained. "It also sort of 'molds' easily to my head and stays put better without having to always be strapped on with the velcro strap. You can reuse them over and over too, so one lasts almost indefinitely!"
Eileen Howard wrote, "I don't use rubs or sprays because I have MCS (multiple chemical sensitivity) and the unavoidable menthol, eucalyptus, etc. that is in just about all of them just kills me. However, I love my ThermiPaq! I have one of their clay packs that can be frozen or heated, and the cover is washable. It stays cold a lot longer than most gel packs. I've had the same one for a decade now almost and it still works beautifully!"
Buy the ThermiPaq for $9.46 from Amazon.
Have a product you'd recommend? Let us know in the comments below.