New GeoPain App Allows You to Draw Your Pain
---
For those who find the 1-10 pain scale to be an ineffective way to track their pain and describe it to their doctors, there's a new app to help you to show your pain in a more visual way.
GeoPain, a new pain tracking app available for free from iTunes and Google Play, allows users to draw the location and intensity of their pain on an image of a body. You can also track your triggers, side effects and treatments.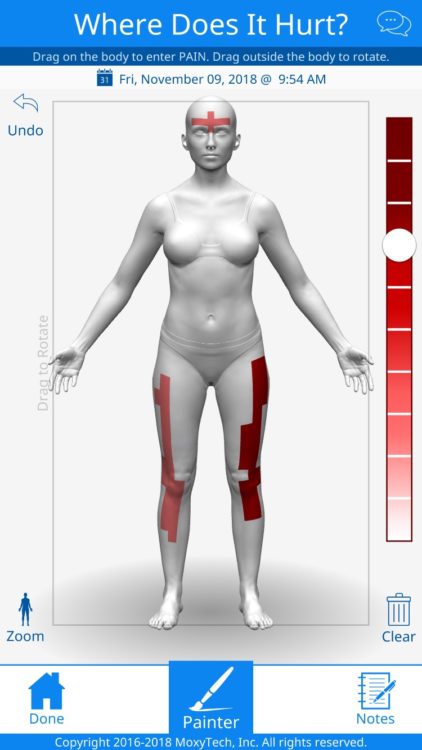 The app was created in 2014 by a tech startup located at the University of Michigan. Initially, it was used to track pain in people participating in migraine and chronic pain studies at the university. GeoPain launched to the public in September. The app's founders said they want it to provide a more objective measurement of pain that can be used to discover whether a particular medication or procedure is effective, as well as giving people a better way to communicate their pain with their doctors.
"What patients are responding to the most is the visual tracking of their pain over time. They have shared some great stories of how they can now clearly show doctors how their pain has changed, which helps give them credibility and speeds up treatment," co-founder Eric Maslowski told Pain News Network.
In addition to drawing your pain, you can indicate any other symptoms you feel.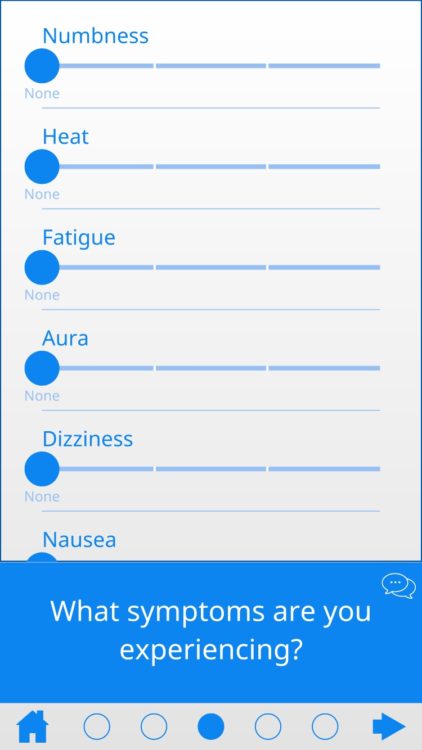 And you can select triggers that may have set off your pain.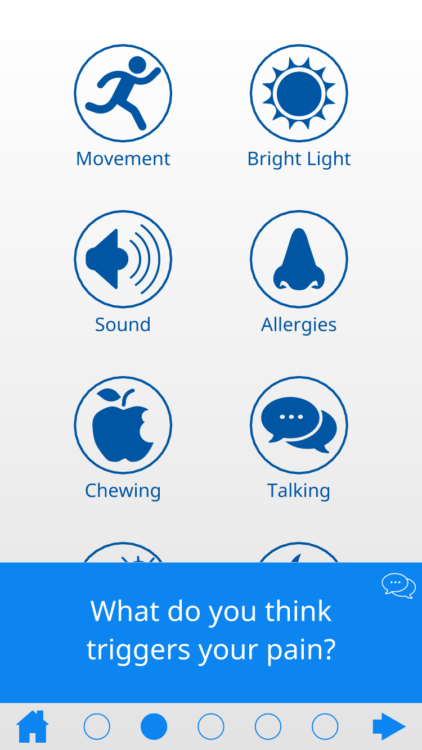 You can note which treatments you are using as well.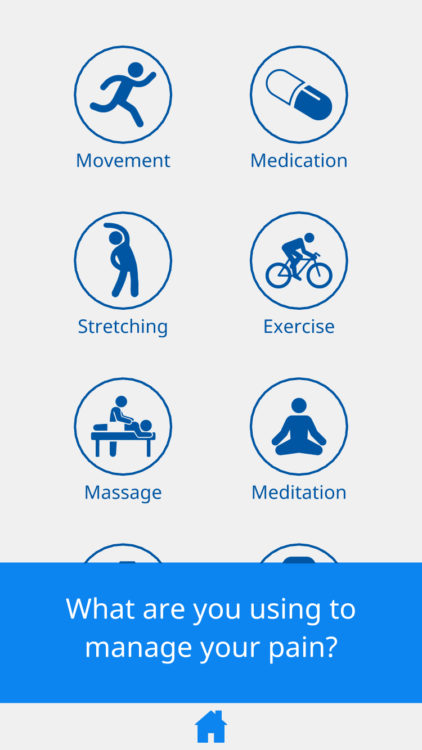 Past studies have matched the data recorded through GeoPain with opioid activity in chronic pain patients' brains, showing neurological support for the level of pain users perceived. If you want, you can also share your data with researchers.
For more apps that help make our Mighty chronic illness community's lives easier, check out these 17 recommendations.
Originally published: November 10, 2018