16 Products to Use When Painsomnia Keeps You Up at Night
---
Editor's Note
We hope the products below, all recommended by our Mighty community members, help you or a loved one in your health journeys. Just so you know, The Mighty may collect a share of sales from the Amazon links on this page. Prices and product availability are accurate as of update May 29, 2020.
Dealing with chronic pain every day is difficult and tiring, but being unable to fall asleep at night because of the pain – even if you're completely exhausted – can be even more frustrating. You may find yourself cycling through short periods of being awake, then asleep, then awake, then asleep… or maybe you toss and turn the entire night without ever drifting off. Either way, not getting enough sleep can have significant physical and emotional consequences – especially if you're already battling constant pain and fatigue.
If you struggle with painsomnia, you know how exasperating it can feel to lie in bed craving sleep but be unable to get there. That's why we asked our Mighty community which products they use at night when painsomnia is keeping them awake.
Whether you prefer to try to relax, calm your mind and relieve some of the pain or engage in an activity to distract yourself from what's going on in your body, we've got you covered.
Here are their recommendations.
1. Headphones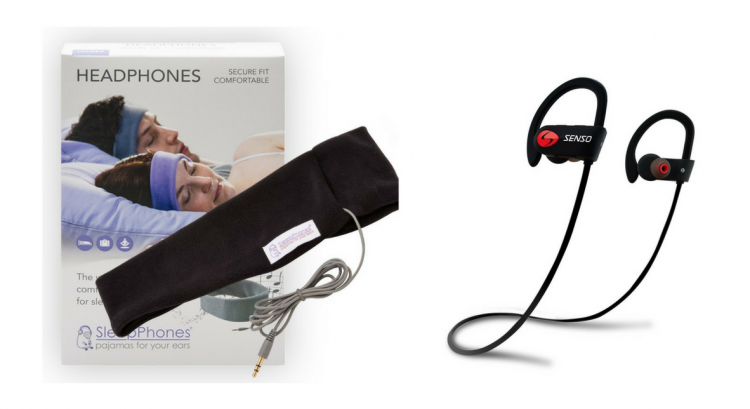 Whether you like listening to music, audiobooks, guided meditation or white noise, headphones allow you to do so at any time of the night without waking anyone else up while also blocking any outside noises that could keep you up.
"Headphones!" said Jenny Williams Sarver. "I watch Netflix a lot on my iPhone to distract me from my pure agony of pain. I'm on it now. The wireless headphones come in handy while my husband is sleeping next to me. He works hard so I find my headphones help keep my noise level down so at least he can get sleep. Padded headphones are the best."
Adrian Bryant recommended, "Netflix and a good pair of comfortable headphones. I only watch a light-hearted show that I've already seen… that way it's not too intense and not a big deal if I fall asleep in the middle of an episode!"
Our picks: SleepPhones Padded Headphones ($39.95) and Wireless Bluetooth Headphones ($22.96)
2. Streaming Services

If sleep just isn't happening, sometimes distracting yourself from the pain and frustration is the best option. Turning on a favorite movie or TV series might help draw your attention away from your body and focus on something that makes you smile.
Bonnie L. Williamson wrote, "Netflix, [I watch] a movie I've seen many times so I know what's going to happen, so I can close my eyes and listen and hopefully fall asleep. Something funny like animated movies usually."
"If I'm going to be awake, I'm going to be entertained," Miranda Nesbitt Thompson told us. "When I don't want to read, I binge-watch shows on Netflix I've already seen every episode of. The key to it being, I only read and watch things I've already seen, so there's no guilt or worrying about where I left off if I do manage to fall asleep."
Our picks: Netflix Subscription (starts at $7.99/month) and Hulu Subscription (starts at $5.99/month)
3. Guided Meditation Apps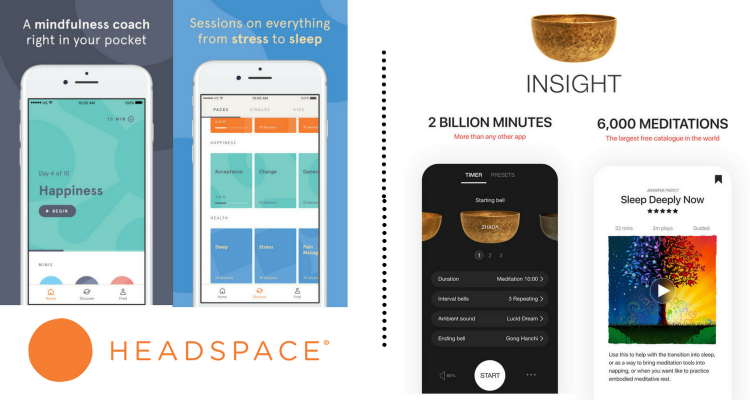 Listening to a guided meditation provides something soothing for you to focus your attention on while you close your eyes and try to drift off.
Teaghan Munro said, "I listen to a guided meditation set on pain management (or other available topics) from the Headspace app. I would absolutely recommend it if you're even thinking about trying meditation. A large portion of the app is free, and it's a great way to see what meditation is like!"
"I use the Headspace app's 'sleeping single,'" wrote Jenn Heater. "It's the first time I've ever been able to get into meditation and that one has been a lifesaver. It was recommended by my doctor at the Stanford Pain Clinic."
Laura Jane Northmore added, "I've been recommended meditation for years; however, I never found one that worked for me. I found an app recently called Insight Timer with thousands of free meditations on [it]. It's amazing. There's one I use nightly and I'm usually asleep within 10 minutes on a good night."
Our picks: Headspace App (sign up for free) and Insight Timer (sign up for free)
4. doTERRA's Deep Blue Rub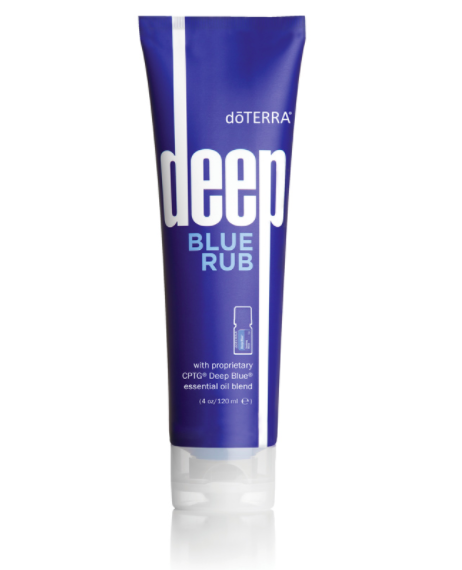 doTERRA's Deep Blue Rub is made with pure, therapeutic-grade essential oils and natural plant extracts to provide sensations of warmth and cold to painful problem areas.
Edy Westcott recommended, "doTERRA's Deep Blue Rub with a drop of doTERRA's copaiba, cassia and clove essential oils added in. It's been the most effective thing I've tried in 15 years, both prescription and over the counter."
"Deep Blue by doTERRA is tremendous helpful!" added Jen Tuck.
Our Pick: doTERRA Deep Blue Rub ($42.67)
5. Heating Products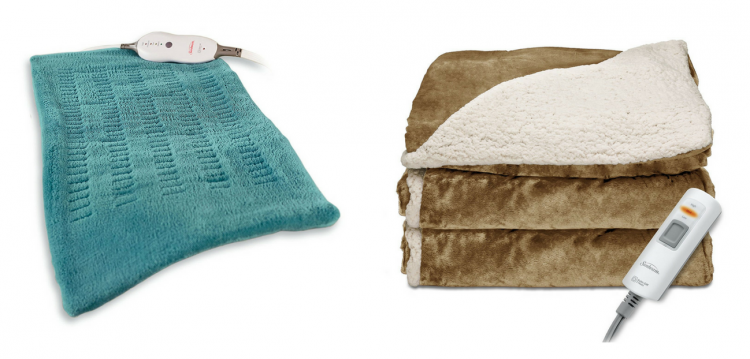 Heat is a key part of pain management for many with chronic pain, but it can also be relaxing to feel warm and cozy. Whether you need targeted or widespread heat, there are a wide range of heating products that can help relieve some of your pain so you can sleep.
"A heated blanket," said Patricia Hamel. "It doesn't help me sleep, but it calms the pain enough that I can focus on something else (usually a crochet or knitting project)."
Lenthe Schutten told us, "I use an electric fleece blanket, best purchase I ever made. Works like a heating pad and automatically shuts off after three hours, so it doesn't matter if you fall asleep."
"Heating pad!" added Kelliann Gomez. "It helps with pain and is incredibly comforting."
Our picks: Heating Pad ($31.49) and Electric Blanket ($53.77)
6. Journal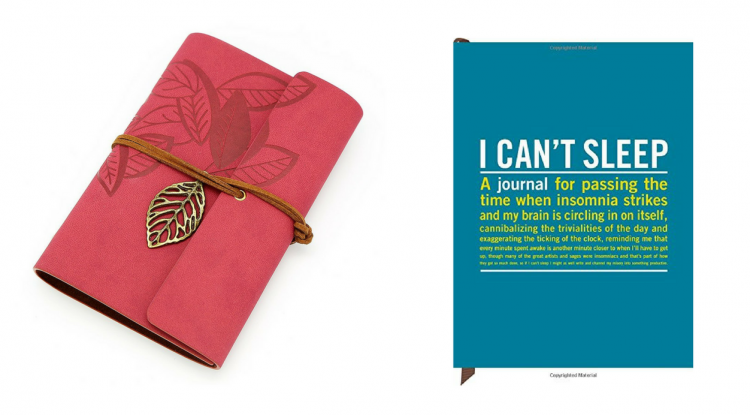 If you find your thoughts racing as you lie in bed awake at night, in too much pain to sleep, getting it all out in writing can be therapeutic and help calm your mind.
Kristi Lang wrote, "When I have painsomia, I turn to my can't-fall-asleep kit I keep in a bag next to my bed. In it I have things like pain medicine and muscle relaxers, a book and reading light and a journal called 'I Can't Sleep' which has prompts to help get thoughts on paper to calm my mind."
Kelliann Gomez said, "Sudoku and journaling help me to wind down for sleep and break up a negative thought cycle related to the pain."

"I write lists about stuff to do or positive things like tattoo ideas," added Erin Carter.
Our picks: Blank Journal ($7.99) and "I Can't Sleep" Inner Truth Journal ($10.39)
7. Supportive Pillows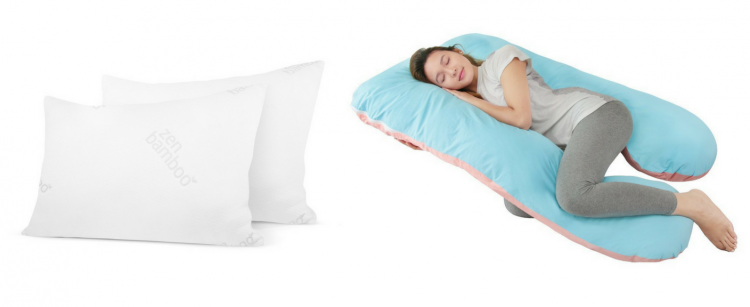 Having the right pillows to keep you comfortable and supported can make a huge difference in the quality of your sleep – or whether you're able to get to sleep at all. Pillows come in lots of different shapes and sizes, so you can try to find the ones that will suit you the best.
Stacy Hale said, "My comfy pillows – always need lots of pillows to prop up arm or use on shoulder. Also pillow between my legs."
Colleen Souders recommends, "[A] body pillow with sherpa blanket cover and heavy soft down comforter, plus deep slow breathing."
Mandy Brianna Dupree told us, "I have a pregnancy pillow (even though I'm not pregnant) and it just cradles my body, definitely helps with my back pain. It's amazing."
Our picks: Bamboo Plush Gel Pillows, Set of 2 ($34.99) and Pregnancy Pillow ($50.19)
If you want to read more about pillows, look at these 27 pillows and 14 alternative pillows that help people with chronic pain sleep better.
8. Podcasts and Audiobooks

If you need something to focus on without having to hold up a phone or book or even keep your eyes open, listening to podcasts and audiobooks are a great way to "do" something without having to physically move. Maybe, with your eyes closed, you might even be able to nod off while listening.
Noelle Riley wrote, "Podcasts save my life. I only have to look at my phone screen for a few seconds to set it up. Often, it's enough to distract me from my pain enough to fall asleep again. At the very least, it lets me focus on something other than my pain. I listen with a headband media player so I don't disturb my husband."
"Audiobooks," recommended Claire Johnson. "Talk to your local library staff and they'll help you get set up with free downloads."
Our picks: Sickboy Podcast and "How to Be Sick" by Toni Bernhard Audiobook (free with Audible subscription)
9. Lavender-Infused Products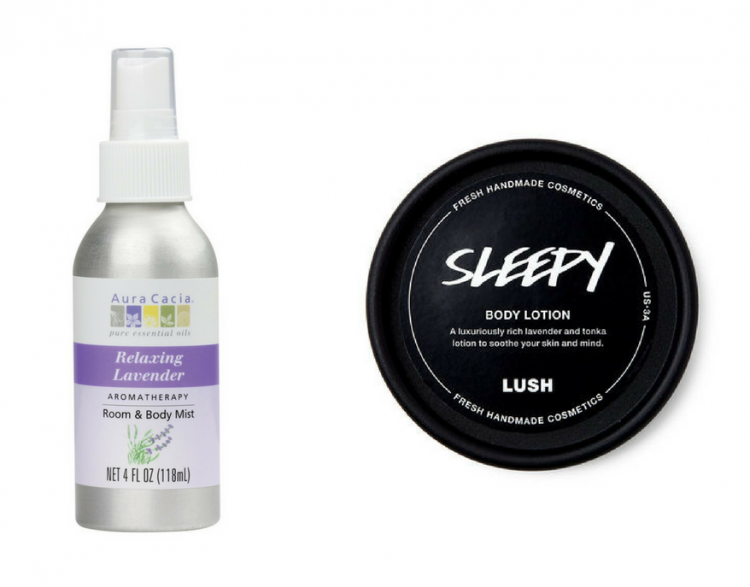 The scent of lavender is known to be very calming and relaxing, and has even been shown to decrease blood pressure, heart rate and skin temperature, which indicates a decrease of autonomic arousal. There are a number of different products that contain lavender oil, such as room spray, pillow mist or lotion.
Teaghan Munro told us, "I use a heating pad, lavender oil in a diffuser, a lavender pillow spray and medications."
"Spotify's sleep playlist and lavender oil room spray," said Rachel Friemel. "If anything it soothes and takes the edge off."
"I use a body lotion from LUSH called Sleepy [featured above]. It is a lavender blend," April Lynn Jackson wrote.
Our picks: Lavender Room and Body Mist ($7.87) and LUSH Sleepy Body Lotion ($9.95)
10. Cooling Products

Whether you depend on ice for pain management or just tend to run a little hot, ice packs and cooling products can be nighttime essentials for staying cool and reducing the pain enough to get some rest.
Claire Johnson recommended, "TheraPearl 'ice' bags. If ice helps your pain, these are a real find. The material comes in a bag with Velcro straps, and won't get quite as cold as ice, so you can apply directly without having to wrap — just pull it out of the freezer and you're done. No fuss. You can also warm it up, but for my injuries, it's ice all the way."
Lynn Brown said, "Ice packs – I would never sleep without ice on my calves to cope with the muscle spasms."
Our picks: TheraPearl Ice Pack ($7.84) and Cool Pillow Pad ($34.99)
11. Hot Tea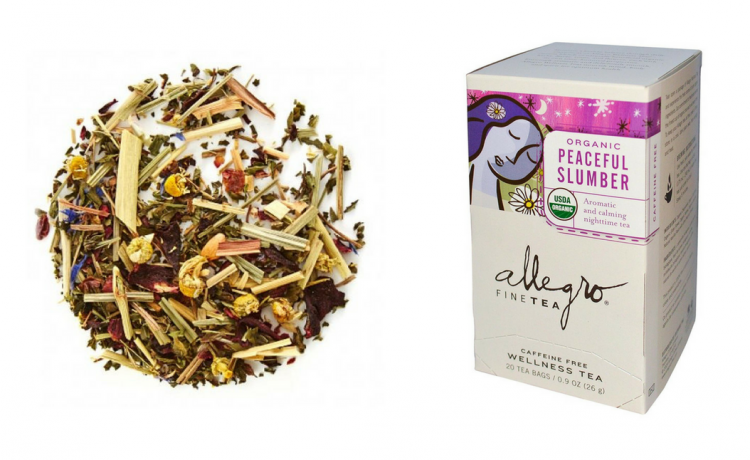 A cup of tea might not make the pain go away, but drinking something warm and aromatic before bedtime can be incredibly soothing and help you to relax.
Kelly McCallum wrote, "David's Tea 'Mother's Little Helper' tea [featured above] is my go-to."
April Lynn Jackson said, "[I] drink either catnip tea or a lavender blend called 'Peaceful,' sometimes I mix the two together."
Our picks: David's Tea, "Mother's Little Helper" ($21.68) and Allegro "Peaceful Slumber" Tea ($5.45)
12. Unkers Medicated Salve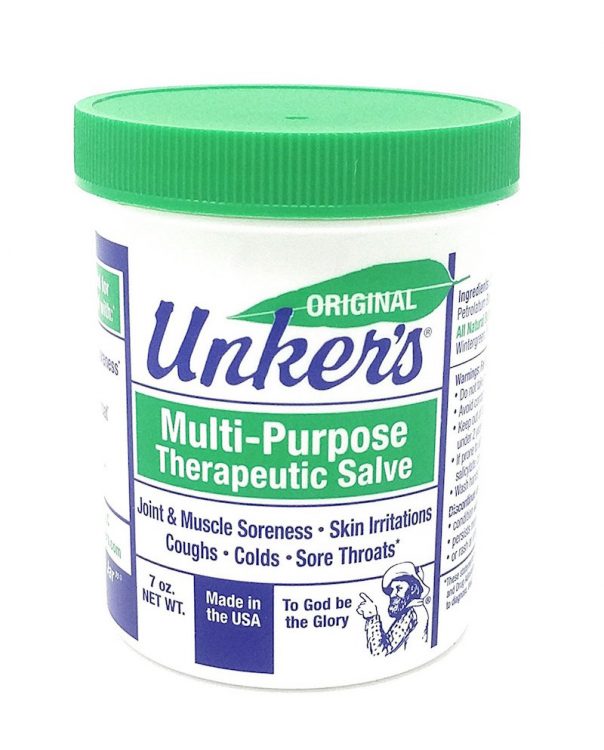 Unkers is a petroleum-based salve made with pure essential oils (camphor oil, eucalyptus, menthol crystals, etc.). It provides deep-penetrating pain relief, and can also be used for skin irritation, cough, minor burns, muscle sprains or sore throat.
Ellie Charboneau told us, "I like to use Unkers. It's an ointment muscle rub but like the tin says, 'it's your medicine cabinet in a tub.' It helps me relax. It's topical for the pain but the aroma helps relax me. It's wintergreen, eucalyptus, menthol etc. I can't live without it!"
Our pick: Unkers Medicated Salve, 7 oz. ($16.14)
13. Electronic Games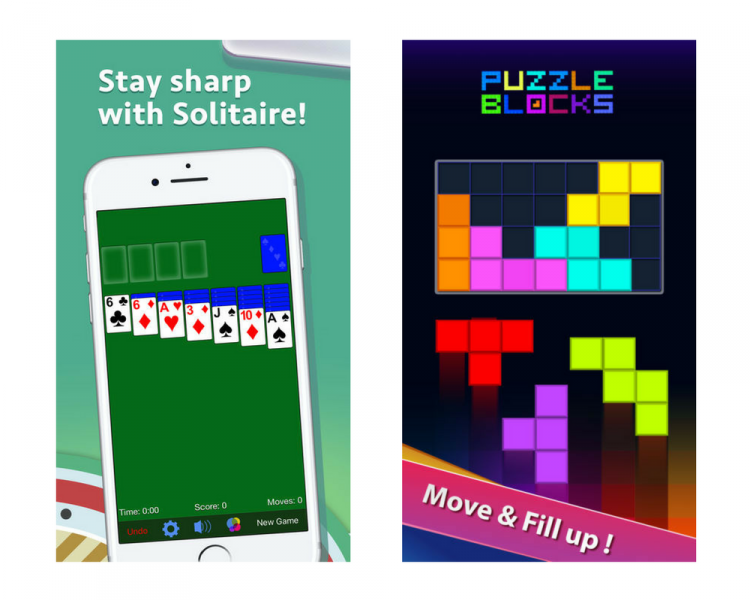 While looking at a screen may keep some awake, playing phone or computer games helps others wind down and focus on something besides the pain or discomfort they may be feeling.
"I play solitaire or cross numbers on my iPhone. I know studies say that screen time makes insomnia worse but those two games somehow knock me out," Sarah Savage Noiseux told us.
"World of Warcraft," said Jennifer Brewster. "It helps me move my awareness away from my body."
Our picks: Solitaire App (free) and Puzzle Blocks App (free)
14. Essential Oils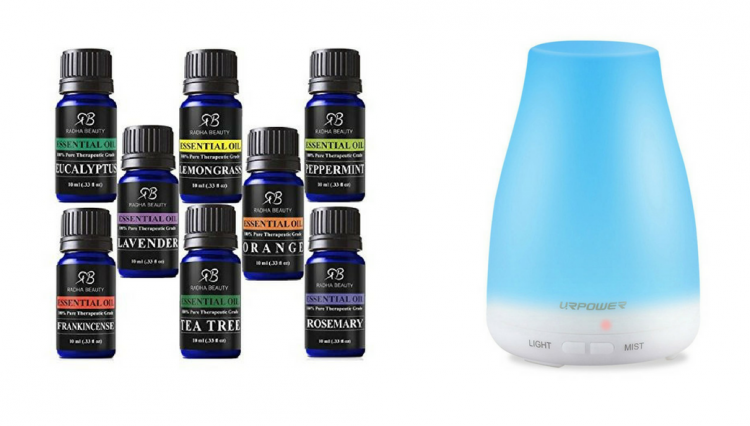 Different types of essential oils are known to have different healing properties, both physical and emotional. Some, such as lavender, can be especially helpful for relaxing and sleeping.
Breanna Hicks told us, "Epsom salt and essential oil baths if I have time. If not I rub on Panaway essential oil and diffuse cedarwood."
"Loads of essential oils," Cathy Croser said. "I have made up blends for specific pain areas and I apply and massage in as often as I can, plus hot packs – even in summer."
Our picks: Essential Oils ($19.95) and Diffuser ($16.99)
15. ASMR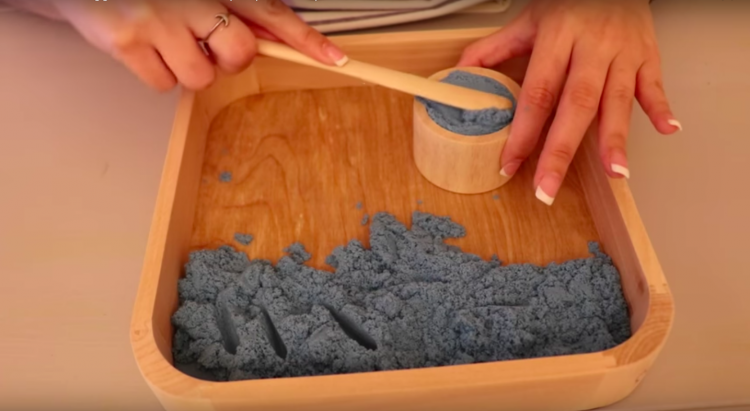 ASMR, or autonomous sensory meridian response, is a tingling sensation that can travel from the scalp to the spine and limbs after hearing certain sounds or watching certain videos. Many people find it to be very pleasurable, and some with chronic pain have found that the "good" sensations override some of the "bad" sensations they're experiencing.
Anne-Marie Rosché told us, "I watch ASMR videos. While it is a pleasant distraction for most kinds of pain, it is miraculous for neuropathy. Creating a good sensation seems to override the bad sensation. I don't understand scientifically, but it works for me."
Our pick: ASMR 100 Triggers for You to Sleep Video
16. Weighted Blanket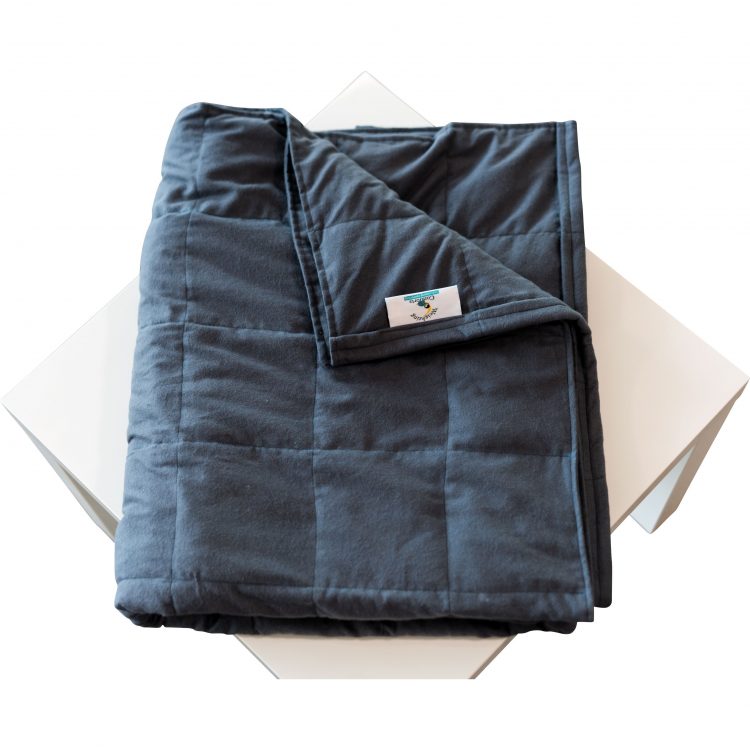 Weighted blankets can be helpful for those experiencing anxiety or sensory overload, but they can also simply be comforting to cuddle up with. Some with chronic pain may find that the pressure and weight of the blanket helps with pain or muscle spasms.
Karen Jolley wrote, "I use a hot water bottle on my lower back and a weighted blanket. Weighted blankets are expensive but definitely worth the investment."
Our pick: Weighted Comforts Weighted Blanket ($195), YNM Bamboo Weighted Blanket ($69.90)
What products do you use when painsomnia keeps you up at night? Let us know in the comments below!